Topic: Mark Green
Tennessee State Representative Joe Pitts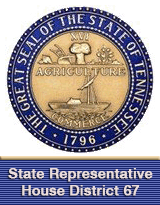 Clarksville, TN – One federal agency, four state departments and fifteen months later, the phone call Scott Thomas, owner of Thomas Lumber Company in Clarksville made to Tennessee State Representative Joe Pitts about his company's need to have current employees and applicants tested for a commercial drivers' license has ended in a victory for job applicants and companies in northern Middle Tennessee.
On Thursday, September 22nd, a red ribbon was cut on the mobile commercial drivers' license testing site at the Tennessee College of Applied Technology (TCAT) in Clarksville.
«Read the rest of this article»
Atlanta, GA – The Internal Revenue Service warns taxpayers against telephone scammers targeting students and parents during the back-to-school season and demanding payments for non-existent taxes, such as the "Federal Student Tax."
People should be on the lookout for IRS impersonators calling students and demanding that they wire money immediately to pay a fake "federal student tax." If the person does not comply, the scammer becomes aggressive and threatens to report the student to the police to be arrested.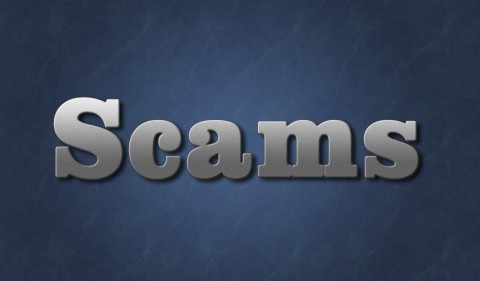 «Read the rest of this article»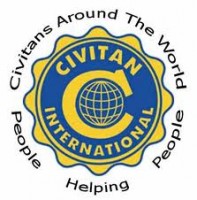 Cunningham, TN – On Saturday, July 30th, 2016 the Central Civitan Club hosted the 108th annual Lone Oak Picnic at the Central Civitan Building. The event began at 10:00am and went on until around 3:00pm.
There was plenty of good conversations, entertainment and great food to go around. Those running for office were allowed to address everyone in attendance starting at 11:00am.
"We had a pretty good crowd this year. Appreciate everyone being here. If you weren't able to be here, I'm sorry you missed it. Maybe you can be here next year," said Larry Pitts with Central Civitan.
«Read the rest of this article»

Clarksville, TN – Montgomery County Sheriff's Deputy Ethan Moss was the recipient of a Tennessee Senate Joint Resolution to honor and commend him for his heroism.
In February, Moss responded to a 911 call in the 700 block of Merritt Lewis Lane. Upon arrival he found the homeowner unconscious and not breathing. Moss administered the automated external defibrillator (AED) and started CPR.
«Read the rest of this article»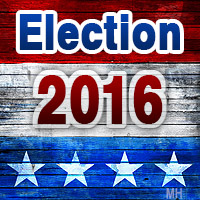 Cunningham, TN – On Saturday, July 30th, 2016 Tennessee State Senator Mark Green addressed the crowd at the 108th annual Lone Oak Picnic put on by the Central Civitan Club.
"It has been an honor to be your state senator. I want to tell you together we have done some phenomenal things," stated Mark Green. "From supporting our veterans, fighting for property tax relief, fighting for them to be able to be able turn in their military skills and get a Tennessee State License, we have fought for our veterans every day I've been there."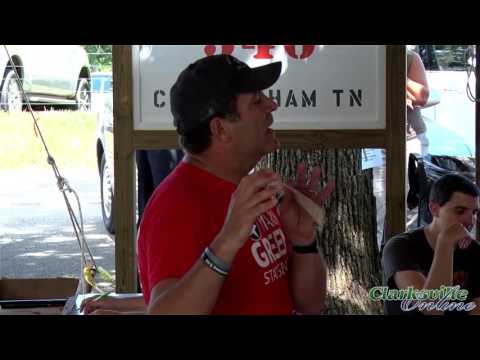 «Read the rest of this article»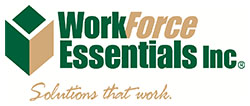 Clarksville, TN – There will be an Employer Seminar (Veterans Hiring Advantage) on August 17th, 2016 at the Wilma Rudolph Events Center in Clarksville from 9:00am – 2:00pm.
The purpose of this seminar is to empower employers and human resource professionals about the rewards of employing veterans in their workplace.
«Read the rest of this article»
Clarksville, TN – Senator Mark Green (R-Clarksville) was just endorsed by the NRA for his strong, unwavering pro-2nd Amendment voting record. Green, who was scored an A+ by the NRA, has been instrumental in the fight for constitutional carry within the State of Tennessee.
«Read the rest of this article»

Clarksville, TN – On Tuesday, July 12th at 1:30pm, State and local officials joined representatives from Hankook to celebrate the designation of Hankook Road, the segment of SR 237 (Rossview Road) beginning at the entrance/exit turnouts of the west side of Exit 8 from I-24 to the Rollow Lane intersection.
The road sign is located just past Rossview High School on the right before the overpass.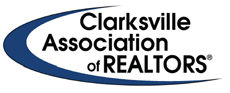 Clarksville, TN – A public debate will be hosted by the Clarksville Association of Realtors (CAR) on Tuesday, July 12th, 2016 which will include candidates from the local Tennessee State Senate and Tennessee House of Representatives races.
The 2016 CAR Public Debate, which will be held at the CAR office at 115 Center Pointe Drive, will feature candidates representing Districts 67 and 74 of the Tennessee House of Representatives and District 22 of the Tennessee State Senate.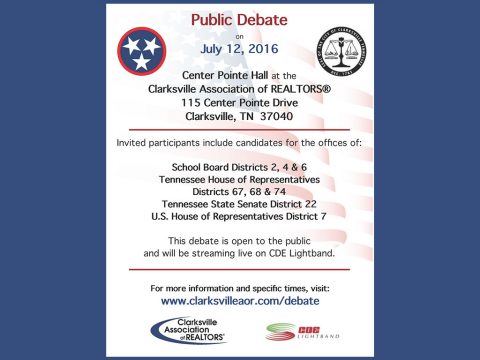 «Read the rest of this article»
Tennessee State Representative Joe Pitts
Part 2 of 3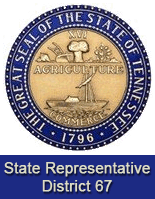 Nashville, TN – This Legislative Update is Part 2 of 3 regarding three bills passed this year by State Representative Joe Pitts.
Public Chapter 682 – Legislation sponsored by Tennessee State Representative Joe Pitts (D-Clarksville) and Senator Mark Green (R-Clarksville) changes the "missing citizen alert program" to the "Care Alert Program" by expanding the definition of individuals that constitute a "missing person" for purposes of the Care Alert Program.
Under the proposal someone with a physical, intellectual or developmental disability, as well as a person with dementia, or a senior citizen over age 60 would qualify to be included in the Care Alert.
«Read the rest of this article»