Topic: Mark Green
Clarksville, TN – George Nishimura was now half a world away from home, his family, and all that he had known, as a member of the United States Army, at Camp Shelby Mississippi. The trip had been long and hard, but they were ready to begin their training.
Thousands of Japanese-American men had joined the Army, and were ready to serve.
George and his fellow soldiers were joined at Camp Shelby by 1200 mainland volunteers from the relocation camps. They were called "Katonks" because of the sound their head made when hit, like the sound of a hollow coconut. «Read the rest of this article»
Clarksville, TN – George Nishimura was born of Japanese parents on February 25th, 1923, in Hawaii. His father came to work in the sugar cane fields, as so many Japanese men had done before him.   When the Japanese bombed Pearl Harbor, George was eighteen years old.  He would watch the second wave of attack and wonder, "What has happened?"
Thousands of Japanese-Americans volunteered to join the United States Army after the attack. President Roosevelt approved the formation of a separate unit comprised of these Japanese-Americans, also known as "Nisei," or second generation, to be known as the 442nd Regimental Combat Team. «Read the rest of this article»
Clarksville, TN -  Tennessee Job Seekers a statewide jobs-growth initiative designed to connect unemployed Tennesseans through social media was launched today by Tennessee State Senator Mark Green.
The program calls on the state and local communities to lend support, experience and resources to those either recently laid off or Tennesseans that are unemployed or under employed.
«Read the rest of this article»
Clarksville TN – Tennessee State Senator Mark Green launched his new website Friday, modernizing it's look and adding several new features to provide a more constituent friendly site.
"We will provide updates often. This site will give the constituents a new and easier way to hear from me," said Senator Green.
«Read the rest of this article»
Clarksville TN – Tennessee State Senator Mark Green (R) is a co-sponsor of a senate bill that would end payment for hotel stays for legislators who live within a fifty mile radius of the State Capital Building in Nashville.
The bill was filed by State Senator Ferrell Haile (R) of Gallatin.  The legislation, if passed, would end expense account payments for lodging for state legislators who live closer to Nashville.  Haile said his bill, Senate Bill 107, is "a big step forward in reforming the per diem system through which members receive reimbursement for expenses. «Read the rest of this article»
Clarksville, TN -  Tennessee State Senator Mark Green, physician and small business owner, endorsed today Republican State Senator Jim Tracy for Congress in the fourth congressional district.
"As a small business owner, Jim understands what it's like to meet a payroll and make a balanced budget.  With his experience in the Tennessee Legislature tied in with his business background and experience, Jim is exactly what both Washington and Tennessee need to drive the economic engine, put Tennesseans back to work and cut the government wasteful spending," said Senator Green. «Read the rest of this article»
Clarksville TN -  Senator-elect Dr. Mark Green, has already introduced his first piece of legislation, and he hasn't even be sworn into office yet.  Recently elected to the 22nd District, and awaiting the next term of the Tennessee Legislature, Dr. Green is ready to get to work.
"One of our first priorities is to make sure that the veterans in our community have not only a voice, but an easier transition from military life back into the private sector, said Green.  The veterans in Tennessee are committed to fighting for their community and country, and I am committed to fighting for them." «Read the rest of this article»
Lt. Gov. Ramsey, Leader Norris and Chairman Ketron Re-elected; Senator Mark Green elected Caucus Chaplain

Nashville, TN – Tennessee Senate Republicans met Wednesday, December 12th in Nashville to elect leaders for the 108th General Assembly where they voted unanimously to nominate Lt. Governor Ron Ramsey (R-Blountville) to retain his top leadership post as Lt. Governor and Senate Speaker.
The Senate Republican Caucus also voted to re-elect Senator Mark Norris (R-Collierville) for a 4th term as Senate Majority Leader and chose Senator Bill Ketron (R-Murfreesboro) for a 2nd term as Republican Caucus Chairman. «Read the rest of this article»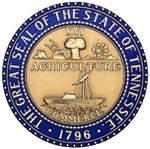 Clarksville TN – Dr. Mark Green, newly elected Tennessee State Senator for District 22, has announced he will host a town hall meeting in Montgomery County on January 3rd, 2013 at the Montgomery County Veterans Plaza-Civic Hall Room. The meeting will start at 4:00pm.
Dr. Green unseated Senator Tim Barnes in the November election, and is anxious to connect with his constituents.  No stranger to service, Dr. Green is a veteran serving in both Iraq and Afghanistan.  Dr. Green is President and CEO of AlignMD, an emergency department hospitalist and urgent care management and staffing company based in Clarksville.
The public is invited to meet with Senator Mark Green and discuss their concerns of the 22nd District.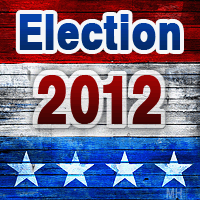 Clarksville, TN – On Election Day polls opened at 7:00am, but I didn't get going till 9:30am. My first stop was to vote at Smith school. After I voted, I took a few pictures before I headed off to the Election Commission.
"The elections today have been busy, very busy," said Rita Wilson, the chairwoman of the Montgomery County Election Commission.  A lot of people decided that they wanted to vote today, but they had not bothered to check and see where they were supposed to vote.  So we are having a big backlog of them coming in and phone calls about that.  But I think that people are really excited about election day," according to Wilson.
«Read the rest of this article»