Topic: Mark Green

Clarksville, TN – Montgomery County Relay for Life held the kickoff for the 2013 Relay for Life yesterday at the Hilldale Baptist Family Life Center Soccer Field. Hundreds of Cancer Survivors along with community members gathered to raise funds to help the American Cancer Society seek a cure for cancer.
Relay for life is the world's largest grassroots fundraising movement, and truly shows that one person, one idea can make a huge difference.
«Read the rest of this article»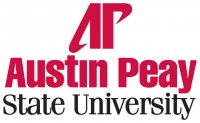 Clarksville, TN – Active duty and military veteran students who will graduate from Austin Peay State University this week will receive APSU's military coin.
The military and veteran graduate recognition and coin presentation ceremony, with the theme "All Hail to Those Who Serve," is scheduled for 5:00pm, Wednesday, May 8th in the Mabry Concert Hall, located inside the Music/Mass Communication Building. The event is open to the public.
«Read the rest of this article»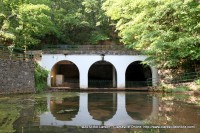 Clarksville, TN – The Friends of Dunbar Cave are pursuing a purchase of 30 acres adjacent to Clarksville's only state park, Dunbar Cave State Natural Area (DCSNA).  The 30 acres, known as the Ritter-Caroland property, is the only remaining property contiguous to the park that is undeveloped.
The current park consists of 110 acres.  This additional 30 acres would greatly expand the size of the park, as well as protect the environment of the area which includes the Red River Watershed (the drainage system for the park.)
«Read the rest of this article»
Local Wireless Network Upgrade Extends Access to Advanced Products, Services and Applications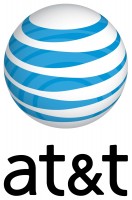 Cunningham, TN – AT&T* today announced the availability of its mobile Internet network in Cunningham in Montgomery County, TN, extending access for advanced mobile services, devices and applications to customers in the area.
AT&T is an industry leader in delivering the benefits of the mobile Internet, offering powerful and flexible connectivity, a wide range of smartphone and other device options, and simultaneous voice and data capabilities for an amazing wireless voice and Internet experience.
"As more and more residents of Cunningham rely on their mobile devices for information and connectivity, they must have faster connections," said Speaker Pro Tempore Curtis Johnson.  "Investments in mobile Internet will have an immediate impact for our Cunningham consumers and businesses." «Read the rest of this article»

Clarksville, TN – Clarksville Police Officer Seth Paugh was recognized through Senate Joint Resolution No. 116, submitted by Senator Mark Green and Tennessee State Representative Joe Pitts for meritorious service.
Officer Paugh received the resolution for his heroic actions after saving a woman during a house fire on the morning of February 5th, 2013.
«Read the rest of this article»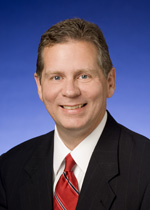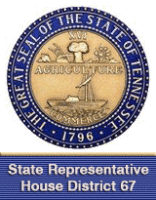 Nashville, TN – Tennessee State Representative Joe Pitts from House District 67 generously takes the time to provides the readers of Clarksville Online with updates on issues which are currently on the legislative agenda for the Tennessee House of Representatives which may be of interest to the residents of Clarksville-Montgomery County.
«Read the rest of this article»
TDOT Issues Two Important Public Meeting Notices impacting Clarksville-Montgomery County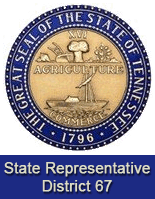 Nashville, TN – House Bill 0422 (Senate Bill 493) which would expedite issuance of certain professional licenses and temporarily extend certain licenses for active duty personnel that were deployed when their licenses came due for renewal passed unanimously in the House of Representatives on Monday, March 11th.
Tennessee State Representative Joe Pitts (D-Clarksville), sponsor of the House bill said "The legislation sets a clear process for professional license renewal when our active duty military personnel are deployed at the time of that renewal."
The House of Representatives passed the bill unanimously and the Senate will take up the bill on Monday, March 18th.
«Read the rest of this article»
State Comptroller encourages citizens to report fraud, waste, or abuse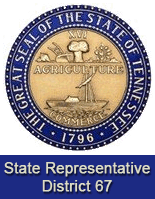 Nashville, TN – Tennessee State Representative Joe Pitts' (D-Clarksville) House Bill 0431 (Senate Bill 0251), which would enhance the penalty from a Class C misdemeanor (punishable by a $100.00 fine) to a Class A misdemeanor (punishable by up to 11 months 29 days in jail and a fine of up to $2,500) when the offender is at fault for an accident resulting in bodily injury or death due to criminal negligence passed the House Criminal Full Committee.
Mr. and Mrs. Richard Brewster and Amber Tuchscherer (3 of the 4 people injured by the uninsured motorist) attended the committee meeting and have vowed to continue to attend all committee meetings until this legislation is sent to the Governor for his signature. «Read the rest of this article»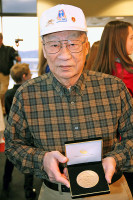 Clarksville,TN – Friends and family gathered on Friday to honor George Kazuo Nishimura, who was a member of the famed 442nd Regimental Combat Team, Military Intelligence Service.
Sponsored in part by F&M Bank and Clarksville Online, the ceremony was to present Nishimura with a bronze replica of the Congressional Gold Medal that had been awarded to his unit in 2010, in a unanimous vote of Congress, and approved by President Barack Obama.
Nishimura was left off of the list of veterans to receive their recognition due to a field promotion he received while serving his country, and a change in his serial number.  Through the efforts of friends and family, Nishimura received his award and was given his place in history on Friday.
«Read the rest of this article»
Clarksville, TN – In researching this story, and getting to know the life of George Nishimura, I've learned so much about World War II that I have never known before.  His personal handwritten account of his life is an amazing recollection of what it was like growing up in a country that came under attack from the Japanese, and how he wanted to "do something" to help the Americans fight back.
George Nishimura served his country in the best way he knew how.  He followed orders and did what he was told.  The Japanese-American soldiers who volunteered to serve, were treated differently.  There was a feeling of apprehension by most Americans, who wondered how can the "Japs" be the good guy and bad? «Read the rest of this article»