Topic: Mark Green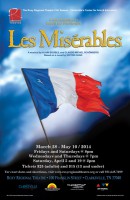 Clarksville, TN – the Roxy regional theaters currently staging their production of the Victor Hugo Classic Les Misérables. Called Epic, grand and uplifting, Les Misérables has captured the hearts of audiences around the world with its powerful affirmation of the human spirit. The Musical is running through May 10th.
Will Sevier stars as the noble Jean Valjean, who has been released after 19 years of unjust imprisonment in pre-revolutionary France, only to find nothing in store for him but mistrust and mistreatment. Breaking his parole in hopes of starting a new life, he initiates a life-long struggle for redemption during which he is relentlessly pursued by police inspector Javert (played by Donald Groves), who refuses to believe criminals can change their ways.
«Read the rest of this article»
Additional Cell Site Upgraded to 4G LTE as Part of AT&T's Project VIP Investment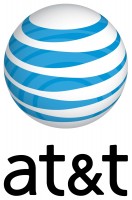 Clarksville, TN – As part of its continuing network investment and ongoing 4G LTE rollout, AT&T* has upgraded a mobile Internet cell site in Clarksville to expand AT&T 4G LTE coverage for area residents and businesses.
AT&T has invested nearly $1.3 billion in its best-in-class wireless and wired networks in Tennessee between 2011 through 2013, driving a wide range of upgrades to enhance speed, reliability, coverage and performance for residents and business customers.
«Read the rest of this article»
Grand Opening Celebration on Saturday, March 29th, to Launch Seven-Week Run

Clarksville, TN – Epic, grand and uplifting, "Les Miserables" has captured the hearts of audiences around the country, and its powerful affirmation of the human spirit has made this adaptation of the Victor Hugo classic an international smash-hit.
This spring, Boublil and Schonberg's popular masterpiece takes the stage of the Roxy Regional Theatre, March 28th – May 10th.
A grand opening celebration with the cast on Saturday, March 29th, launches the seven-week run of "Les Miserables". Following that evening's 8:00pm performance, audience members will be invited onstage to socialize with the cast over champagne and hors d'oeuvres. Tickets are $50.00 (including the show).
«Read the rest of this article»

Montgomery County, TN – Montgomery County Sheriff John Fuson and employees of the Montgomery County Sheriff's Office (MCSO), as well as volunteers with the The Silent Witness Project were on hand at the Tennessee State Capitol today to show passers-by silhouette plaques memorializing fallen victims of domestic violence.
Family members of victims, as well as organizers of the project, were recognized by Representative John Tidwell during the Civil Justice Committee meeting.
«Read the rest of this article»
Nashville, Tn - Tennessee State Senator Mark Green, (R) District 22, is the first elected official in the nation to successfully launch an interactive voter education and communication platform, the V.O.T.E. platform from Votility, Inc.
«Read the rest of this article»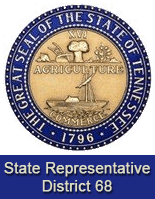 Nashville, TN – Tennessee State Representative Curtis Johnson (R-Clarksville) has filed a House Joint Resolution in the Tennessee General Assembly urging the Tennessee Congressional Delegation to restore cuts to veterans benefits made by Congress in December, 2013.
The Federal proposal cuts benefits to military retirees younger than 62 by reducing their annual cost-of –living increase adjustment (COLA) by one percent annually.
«Read the rest of this article»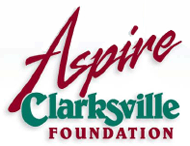 Clarksville, TN – Aspire Clarksville, an economic development foundation to benefit Clarksville-Montgomery County, Tennessee, will officially launch its new campaign at a kickoff breakfast in early February.
The new, five-year, campaign aims to raise nearly $3.8 million for local business development, which is anticipated to bring over 3,500 jobs to the area.
The new effort, "A Focus On The Future," is the fifth campaign since the Aspire initiative was started in 1996. «Read the rest of this article»

Clarksville, TN – The Clarksville Area Chamber of Commerce announces upcoming events and announcements for the month of November.
Upcoming events include the Chamber's Annual Veterans Day Breakfast at the Austin Peay State University Morgan Center, and the November Business After Hours which will be held at James Corlew Chevrolet on College Street. «Read the rest of this article»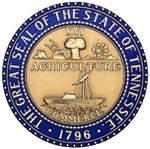 Clarksville, TN – On behalf of the Montgomery County delegation to the Tennessee General Assembly, State Representative Joe Pitts (D-67) presented a proclamation honoring and congratulating the management and members of the Clarksville Country Club on the occasion of their 100th anniversary.
"The Clarksville Country Club has been an important part of our community for a century," said Rep. Pitts. "This club has served as a place of joy and happiness for thousands of Clarksville families over the years, and I am grateful to the staff and members who have dedicated themselves to preserving this vital part of Clarksville's heritage."
«Read the rest of this article»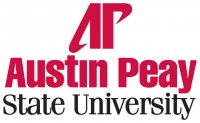 Clarksville, TN – When Farm Credit Mid-America set out to invest in the next generation of American farmers, the Kentucky-based lender looked south to Austin Peay State University.
That's because APSU is home to the fastest growing college department of agriculture in Tennessee, with student enrollment in that program increasing by 75 percent in the last five years.
«Read the rest of this article»