Topic: Mark Harris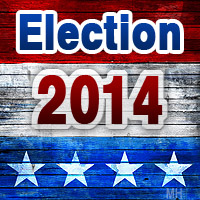 Clarksville, TN – Across Tennessee yesterday, the voters went to the polls to select their representatives for a variety of Federal, State, and Local offices. In Montgomery County voters cast ballots for the Tennessee Governor, U.S. Senator, a Congressman , three Tennessee House seats, the Clarksville City Mayor, and half of the city council seats. Voters also cast ballots on 4 seperate Amendments to the Tennessee Constitution, and a local referendum on allowing retail food stores to offer sell wine in Clarksville; all were approved. Voter turnout was exceptionally low with just 8.09% of the voters choosing to cast ballots in Montgomery county.
In a hard-fought race to become the next Mayor of the city of Clarksville, current Mayor Kim McMillan was reelected with 46.47% of the vote. Challengers Bill Summers and Jeff Burkart split 53.45% of the vote.
«Read the rest of this article»

Clarksville TN –  The start of every new calendar year brings news of great importance to the city of Clarksville.
Who will the mayor appoint to city committees?
Who's in and who's out?
Ever since the beginning of time, coffee shops and office gossipers have waited with "giddy" anticipation on learning just who the mayor likes, and who they don't, and it comes in the form of committee appointments. «Read the rest of this article»