Topic: Mars Rover Opportunity
Written by Guy Webster
NASA's Jet Propulsion Laboratory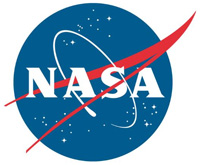 Pasadena, CA – NASA's senior Mars rover, Opportunity, is departing "Cape Tribulation," a crater-rim segment it has explored since late 2014, southbound for its next destination, "Perseverance Valley."
The rover team plans observations in the valley to determine what type of fluid activity carved it billions of years ago: water, wind, or flowing debris lubricated by water.
A color panorama of a ridge called "Rocheport" provides both a parting souvenir of Cape Tribulation and also possible help for understanding the valley ahead. The view was assembled from multiple images taken by Opportunity's panoramic camera.
«Read the rest of this article»
Written by Jay Levine, Editor, The X-Press
NASA Dryden Flight Research Center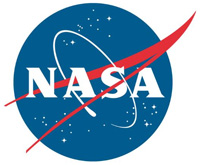 Edwards, CA – The Mars Science Laboratory is set to reach its destination the evening of August 5th Pacific time, when its Curiosity rover will begin its complex descent to the planet. It will represent a moment of truth for researchers not only at the Jet Propulsion Laboratory (JPL) in Pasadena, CA, but for contributors across NASA and around the world.
Jim Montgomery, field test lead at JPL for the Mars Science Laboratory Terminal Descent Sensor, detailed contributions of NASA's Dryden Flight Research Center to flight testing the MSL's landing radar at a NASA Dryden colloquium July 25th.
«Read the rest of this article»
Written by Guy Webster
NASA's Jet Propulsion Laboratory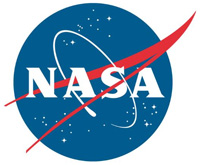 Pasadena, CA – NASA's Mars Odyssey orbiter has been taken out of a protective status called safe mode. Remaining steps toward resuming all normal spacecraft activities will probably be completed by next week.
Odyssey resumed pointing downward toward Mars on Saturday, June 16th, leaving the Earth-pointed "safe mode" status that was triggered when one of its three primary reaction wheels stuck for a few minutes on June 8th, Universal Time (June 7th, Pacific Time).  Mission controllers put the orbiter's spare reaction wheel into use in control of Odyssey's orientation while pointed downward, or nadir.
«Read the rest of this article»
Written by Guy Webster
Jet Propulsion Laboratory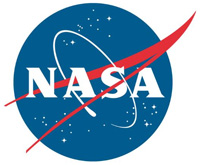 Pasadena, CA – While NASA's Mars Exploration Rover Opportunity was traveling from Victoria crater to Endeavour crater, between September 2008 and August 2011, the rover team took an end-of-drive image on each Martian day that included a drive. A new video compiles these 309 images, providing an historic record of the three-year trek that totaled about 13 miles (21 kilometers) across a Martian plain pocked with smaller craters.
It shows the rim of Endeavour becoming visible on the horizon partway through the journey and growing larger as Opportunity neared that goal. The drive included detours, as Opportunity went around large expanses of treacherous terrain along the way.
«Read the rest of this article»
Written by Guy Webster
Jet Propulsion Laboratory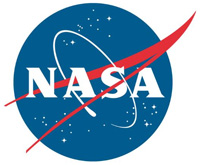 Pasadena, CA – More than seven years after completing their three-month prime missions on opposite sides of Mars, NASA rovers Spirit and Opportunity have been selected for lifetime achievement award honors as part of the Breakthrough Awards presented by Popular Mechanics magazine.
The magazine today announced recipients of awards to be presented October 10th in New York.
The announcement cites the Mars rovers' engineers, as well as the robots themselves, "for overcoming great challenges in their dogged pursuit of new discoveries on the Red Planet."
«Read the rest of this article»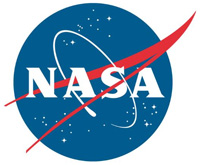 Pasadena, CA – The initial work of NASA's Mars rover Opportunity at its new location on Mars shows surface compositional differences from anything the robot has studied in its first 7.5 years of exploration.
Opportunity arrived three weeks ago at the rim of a 14-mile-wide (22-kilometer-wide) crater named Endeavour. The first rock it examined is flat-topped and about the size of a footstool. It was apparently excavated by an impact that dug a crater the size of a tennis court into the crater's rim. The rock was informally named "Tisdale 2."
«Read the rest of this article»