Topic: Mars
NASA's Jet Propulsion Laboratory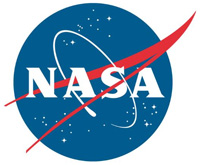 Pasadena, CA – Twenty years ago, CubeSats — a class of boxy satellites small enough to fit in a backpack — were used by universities as a teaching aid. Simpler, smaller and cheaper than traditional satellites, they've made space more accessible to private companies and science agencies.
This summer, NASA has been flying the first two next-generation CubeSats to deep space. They're currently on their way to Mars, trailing thousands of miles behind the InSight spacecraft. InSight and its CubeSat tag-alongs are already more than halfway to the Red Planet.
«Read the rest of this article»
NASA's Jet Propulsion Laboratory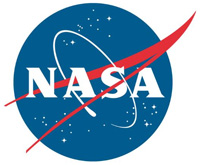 Pasadena, CA – NASA's Dawn mission is drawing to a close after 11 years of breaking new ground in planetary science, gathering breathtaking imagery, and performing unprecedented feats of spacecraft engineering.
Dawn's mission was extended several times, outperforming scientists' expectations in its exploration of two planet-like bodies, Ceres and Vesta, that make up 45 percent of the mass of the main asteroid belt. Now the spacecraft is about to run out of a key fuel, hydrazine. When that happens, most likely between mid-September and mid-October, Dawn will lose its ability to communicate with Earth. It will remain in a silent orbit around Ceres for decades.
«Read the rest of this article»
NASA's Jet Propulsion Laboratory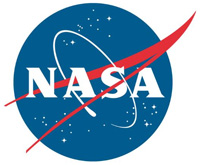 Pasadena, CA – After snagging a new rock sample on August 9th, 2018 NASA's Curiosity rover surveyed its surroundings on Mars, producing a 360-degree panorama of its current location on Vera Rubin Ridge.
The panorama includes umber skies, darkened by a fading global dust storm. It also includes a rare view by the Mast Camera of the rover itself, revealing a thin layer of dust on Curiosity's deck. In the foreground is the rover's most recent drill target, named "Stoer" after a town in Scotland near where important discoveries about early life on Earth were made in lakebed sediments.
«Read the rest of this article»
NASA's Jet Propulsion Laboratory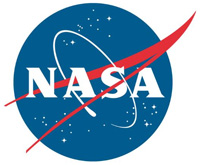 Pasadena, CA – A planet-encircling dust storm on Mars, which was first detected May 30th, 2018 and halted operations for the Opportunity rover, continues to abate.
With clearing skies over Opportunity's resting spot in Mars' Perseverance Valley, engineers at NASA's Jet Propulsion Laboratory in Pasadena, California, believe the nearly 15-year-old, solar-powered rover will soon receive enough sunlight to automatically initiate recovery procedures — if the rover is able to do so. To prepare, the Opportunity mission team has developed a two-step plan to provide the highest probability of successfully communicating with the rover and bringing it back online.
«Read the rest of this article»
NASA's Jet Propulsion Laboratory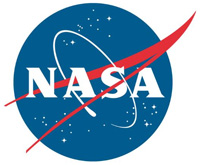 Pasadena, CA – Ambitious climbers, forget Mt. Everest. Dream about Mars.
The Red Planet has some of the tallest mountains in the solar system. They include Olympus Mons, a volcano nearly three times the height of Everest. It borders a region called the Tharsis plateau, where three equally awe-inspiring volcanoes dominate the landscape.
But what geologic processes created these features on the Martian surface? Scientists have long wondered — and may soon know more.
«Read the rest of this article»
NASA's Jet Propulsion Laboratory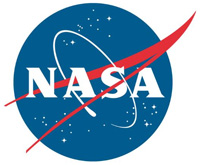 Pasadena, CA – NASA's InSight spacecraft, en route to a November 26th landing on Mars, passed the halfway mark on August 6th. All of its instruments have been tested and are working well.
As of August 20th, the spacecraft had covered 172 million miles (277 million kilometers) since its launch 107 days ago. In another 98 days, it will travel another 129 million miles (208 million kilometers) and touch down in Mars' Elysium Planitia region, where it will be the first mission to study the Red Planet's deep interior. InSight stands for Interior Exploration using Seismic Investigations, Geodesy and Heat Transport.
«Read the rest of this article»
NASA's Ames Research Center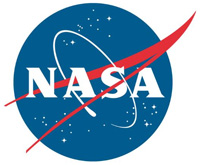 Moffett Field, CA – Dealing with trash is a challenge wherever people work and live, and space is no exception. Astronauts produce a couple of pounds of trash per crew member per day.
To better manage this, NASA is developing a new trash processing system to demonstrate on the International Space Station. This work is critical for potential future missions traveling farther from Earth, to the Moon and Mars, and for longer periods of time.
«Read the rest of this article»
NASA's Jet Propulsion Laboratory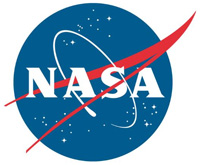 Pasadena, CA – NASA's Opportunity rover has been silent since June 10th, when a planet-encircling dust storm cut off solar power for the nearly-15-year-old rover. Now that scientists think the global dust storm is "decaying" — meaning more dust is falling out of the atmosphere than is being raised back into it — skies might soon clear enough for the solar-powered rover to recharge and attempt to "phone home."
No one will know how the rover is doing until it speaks. But the team notes there's reason to be optimistic: They've performed several studies on the state of its batteries before the storm, and temperatures at its location.
«Read the rest of this article»
Written by Miles Hatfield
NASA's Goddard Space Flight Center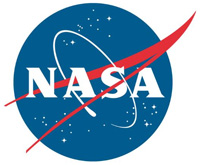 Greenbelt, MD – At 2:33am CDT on August 11th, 2018 while most of the U.S. is asleep, NASA's Kennedy Space Center in Florida will be abuzz with excitement. At that moment, NASA's Parker Solar Probe, the agency's historic mission to touch the Sun, will have its first opportunity to lift off.
Launching from Cape Canaveral Air Force Station in Florida, Parker Solar Probe will make its journey all the way to the Sun's atmosphere, or corona — closer to the Sun than any spacecraft in history.
"Eight long years of hard work by countless engineers and scientists is finally paying off," said Adam Szabo, the mission scientist for Parker Solar Probe at NASA's Goddard Space Flight Center in Greenbelt, Maryland.
«Read the rest of this article»
NASA Headquarters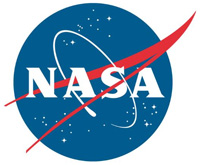 Washington, D.C. – The first major piece of core stage hardware for NASA's Space Launch System rocket has been assembled and is ready to be joined with other hardware for Exploration Mission-1, the first integrated flight of SLS and the Orion spacecraft. SLS will enable a new era of exploration beyond low-Earth orbit, launching crew and cargo on deep space exploration missions to the Moon, Mars and beyond.
The backbone of the world's most powerful rocket, the 212-foot-tall core stage, will contain the SLS rocket's four RS-25 rocket engines, propellant tanks, flight computers and much more. Though the smallest part of the core stage, the forward skirt will serve two critical roles. It will connect the upper part of the rocket to the core stage and house many of the flight computers, or avionics.
«Read the rest of this article»