Topic: Mars
Written by Guy Webster
NASA's Jet Propulsion Laboratory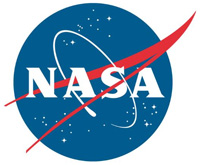 Pasadena, CA – The next target for NASA's New Horizons mission — which made a historic flight past Pluto in July 2015 — apparently bears a colorful resemblance to its famous, main destination.
NASA's Hubble Space Telescope data suggests that 2014 MU69, a small Kuiper Belt object (KBO) about a billion miles (1.6 billion kilometers) beyond Pluto, is as red, if not redder, than Pluto. This is the first hint at the surface properties of the far-flung object that New Horizons will survey on January 1st, 2019.
«Read the rest of this article»
Written by Kathryn Hambleton
NASA's Headquarters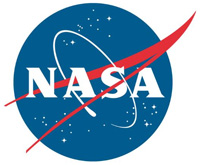 Washington, D.C. – The crew of the International Space Station soon will be equipped to perform dozens of new scientific investigations with cargo launched Monday aboard NASA's latest commercial resupply services mission from the agency's Wallops Flight Facility in Virginia.
Orbital ATK's Cygnus spacecraft lifted off at 7:45pm EDT from the Mid-Atlantic Regional Spaceport's Pad 0A on the company's upgraded Antares 230 rocket carrying more than 5,100 pounds of cargo. Cygnus is scheduled to arrive at the space station Sunday, October 23rd. Expedition 49 astronauts Takuya Onishi of the Japan Aerospace Exploration Agency and Kate Rubins of NASA will use the space station's robotic arm to grapple Cygnus, about 6:00am.
«Read the rest of this article»
Written by Elizabeth Landau
NASA's Jet Propulsion Laboratory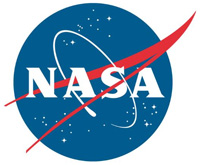 Pasadena, CA – Great balls of fire! NASA's Hubble Space Telescope has detected superhot blobs of gas, each twice as massive as the planet Mars, being ejected near a dying star.
The plasma balls are zooming so fast through space it would take only 30 minutes for them to travel from Earth to the moon. This stellar "cannon fire" has continued once every 8.5 years for at least the past 400 years, astronomers estimate.
The fireballs present a puzzle to astronomers, because the ejected material could not have been shot out by the host star, called V Hydrae.
«Read the rest of this article»
Written by Guy Webster
NASA's Jet Propulsion Laboratory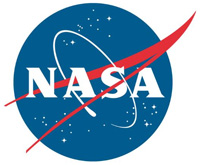 Pasadena, CA – NASA's Opportunity Mars rover will drive down a gully carved long ago by a fluid that might have been water, according to the latest plans for the 12-year-old mission. No Mars rover has done that before.
The longest-active rover on Mars also will, for the first time, visit the interior of the crater it has worked beside for the last five years. These activities are part of a two-year extended mission that began October 1st, the newest in a series of extensions going back to the end of Opportunity's prime mission in April 2004.
Opportunity launched on July 7th, 2003 and landed on Mars on January 24th, 2004 (PST), on a planned mission of 90 Martian days, which is equivalent to 92.4 Earth days.
«Read the rest of this article»
Written by Guy Webster
NASA's Jet Propulsion Laboratory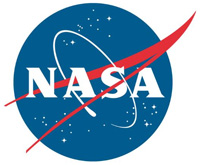 Pasadena, CA – Global dust storms on Mars could soon become more predictable — which would be a boon for future astronauts there — if the next one follows a pattern suggested by those in the past.
A published prediction, based on this pattern, points to Mars experiencing a global dust storm in the next few months. "Mars will reach the midpoint of its current dust storm season on October 29th of this year. Based on the historical pattern we found, we believe it is very likely that a global dust storm will begin within a few weeks or months of this date," James Shirley, a planetary scientist at NASA's Jet Propulsion Laboratory, Pasadena, California.
«Read the rest of this article»
Written by Guy Webster
NASA's Jet Propulsion Laboratory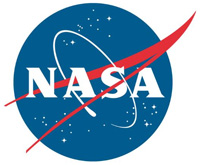 Pasadena, CA – After collecting drilled rock powder in arguably the most scenic landscape yet visited by a Mars rover, NASA's Curiosity mobile laboratory is driving toward uphill destinations as part of its two-year mission extension that commenced October 1st.
The destinations include a ridge capped with material rich in the iron-oxide mineral hematite, about a mile-and-a-half (two-and-a-half kilometers) ahead, and an exposure of clay-rich bedrock beyond that.
«Read the rest of this article»
Written by Bob Granath
NASA's Kennedy Space Center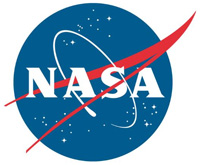 Florida – As NASA continues preparing for the Journey to Mars, the technology now in development is expanding beyond the spacecraft and propulsion systems needed to get there. NASA scientists and engineers also are developing systems to harness abundant resources available in the solar system to support these pioneering missions.
The practice is called in-situ resource utilization, or ISRU. Like early European settlers coming to America, planetary pioneers will not be able to take everything they need, so many supplies will need to be gathered and made on site.
«Read the rest of this article»
Written by Elizabeth Zubritsky
NASA's Jet Propulsion Laboratory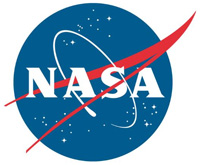 Pasadena, CA – NASA's Curiosity rover has found evidence that chemistry in the surface material on Mars contributed dynamically to the makeup of its atmosphere over time. It's another clue that the history of the Red Planet's atmosphere is more complex and interesting than a simple legacy of loss.
The findings come from the rover's Sample Analysis at Mars, or SAM, instrument suite, which studied the gases xenon and krypton in Mars' atmosphere. The two gases can be used as tracers to help scientists investigate the evolution and erosion of the Martian atmosphere.
«Read the rest of this article»
Written by Nancy Smith Kilkenny, ATS
NASA Glenn Research Center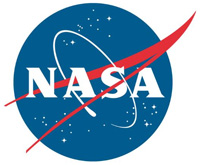 Cleveland, OH – When human explorers embark on the journey to Mars, they need to know the natural conditions of the red planet before they arrive.  That's why NASA sends rovers to the surface of Mars to photograph the landscape and operate scientific experiments to understand the habitat for humans or other kinds of life.
One of those future rover missions may host the Martian Aqueous Habitat Reconnaissance Suite (MAHRS), a set of five instruments that can take surface measurements in the search for habitable environments.
«Read the rest of this article»
NASA's Marshall Space Flight Center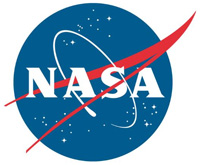 Huntsville, AL – The largest rocket stage in the world is coming together piece by piece at NASA's Michoud Assembly Facility in New Orleans, LA. Large elements for NASA's Space Launch System are in production and will be joined together to create the rocket's 212-foot-tall core stage, the backbone of the SLS rocket.
Why is NASA building the world's most powerful rocket? Because SLS is ready to support both near-term missions in the proving ground around the moon starting in 2018, while at the same time being capable of carrying the very large hardware like landers, habitats and other supplies and equipment needed to explore Mars and other deep space destinations in the 2030s and beyond.
«Read the rest of this article»