Topic: Martha White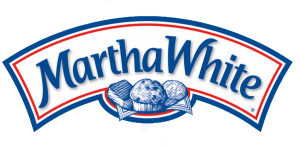 Nashville, TN – Say goodbye to frost and flannel, and hello to blue skies and spring celebrations.
To help welcome the arrival of spring, we're sharing some of our favorite seasonal recipes that bring bright flavors to any occasion through this free electronic cookbook.
«Read the rest of this article»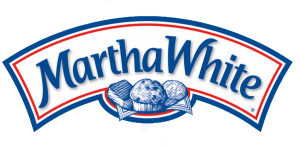 Nashville, TN – Strawberry season is ready-made for a spring family outing to a strawberry patch or a farmer's market. And when you get home, it's time to make shortcake. Fresh baked shortcake complements the fruit available this time of year and makes a delicious dessert.
Discovered many generations ago, a real Southern biscuit shortcake partners perfectly with fresh fruit and a little cream.
«Read the rest of this article»
Martha White® Announces Call for Entries for the 17th Annual National Cornbread Cook-Off for a Chance to Win $5,000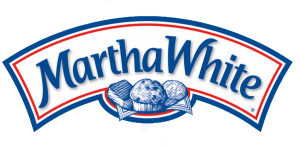 Nashville, TN – Warm up your skillets! In honor of their commitment to preserve the celebration of all Southern food, Martha White® and Lodge® Cast Iron are once again searching the nation for the best original main dish cornbread recipes in the 17th Annual National Cornbread Cook-Off.
Now through February 28th, 2013, fans can submit an original main dish recipe prepared with at least one package of Martha White Cornbread Mix and cooked in Lodge® Cast Iron cookware. Ten finalists will be selected to compete during the National Cornbread Festival® and the Grand Prize Winner will receive a $5,000 cash prize.
«Read the rest of this article»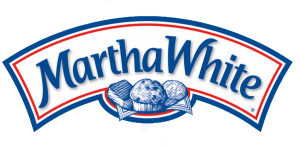 Nashville, TN – The abundance of pecan groves that sweep across the South have made delicious favorite holiday recipes for generations: pralines, fruitcakes, a variety of cookies and the all-time holiday favorite — pecan pie. Martha White® is proud to be a part of making family traditions easy for over 100 years.
Whether you prefer classic or convenient, we have the recipes for you.
«Read the rest of this article»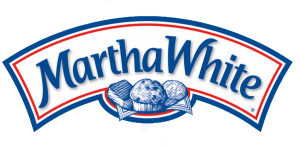 Nashville, TN – In the South, cornbread dressing laden with sage, onions and celery reigns as the all-time favorite accompaniment to the holiday turkey.
"Whether yours is a cherished family recipe or dressed-up with fruit and a savory meat, the secret to wonderful dressing is great cornbread," suggests Martha White® baking expert Linda Carman.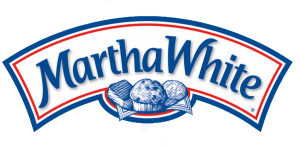 Nashville, TN – It would be wonderful if we all had a warm cozy grandmother's house to go to for the holidays. But, we know that "home for the holidays" is not really about a place, but about being with family and friends.
In the South, we are all about planning what we're going to eat, but the food represents so much more to us. It's about the long-standing traditions of gathering to share the bounty of the table and reconnect with loved ones.
«Read the rest of this article»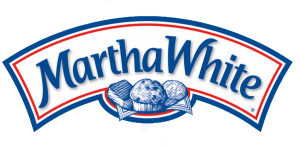 Nashville, TN – Meal planning usually starts with a meat or main dish, but often it's the side dishes that add a special flair. If your menu is a bit bland, add a little punch with this rich and creamy corn pudding.
"The good thing about this recipe is that it can be tailored to your families' taste. If you like it spicy, add more cayenne and even a dash of hot pepper sauce. Or if you prefer a mild flavor, leave out the cayenne and pepper sauce completely. It is absolutely delicious either way," observes the Martha White® baking expert Linda Carman.
«Read the rest of this article»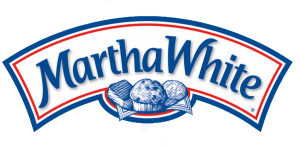 Nashville, TN – One of the most important gifts of the holiday season is the time spent with family – coming together to share traditions that stay true generation after generation.
For bluegrass music sensation Rhonda Vincent, the holidays provide a much anticipated break allowing her to enjoy an extended stay with her family in northern Missouri. And, as with many families, sharing meals with family and friends has always been the centerpiece of the holidays.
«Read the rest of this article»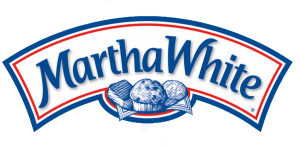 Nashville, TN – When the weather outside is frightful, a coffee cake warm from the oven will be a delight for family and friends.
Perfect for a breakfast or brunch, a moist coffee cake is also nice in the afternoon with tea or coffee or for a late night treat.
«Read the rest of this article»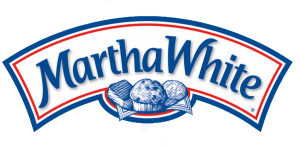 Nashville, TN – No matter what you call it, dressing or stuffing is a revered holiday tradition all over the country.
"What you call it and whether it's made with bread or cornbread is probably dictated by family tradition and where you grew up," said the Martha White® baking expert Linda Carman. "Southerners generally call the famous accompaniment dressing, not stuffing, and prefer to make it with cornbread and bake it in a pan alongside the turkey."
«Read the rest of this article»