Topic: Martian Rock
Written by Guy Webster
NASA's Jet Propulsion Laboratory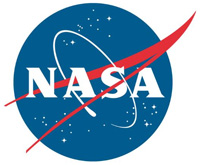 Pasadena, CA – NASA's Mars rover Curiosity has completed first-time use of a brush it carries to sweep dust off rocks.
Nearing the end of a series of first-time uses of the rover's tools, the mission has cleared dust away from a targeted patch on a flat Martian rock using the Dust Removal Tool.
The tool is a motorized, wire-bristle brush designed to prepare selected rock surfaces for enhanced inspection by the rover's science instruments. It is built into the turret at the end of the rover's arm.
«Read the rest of this article»