Topic: Martin Havlat
Nashville Predators vs. San Jose Sharks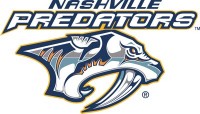 San Jose, CA – Nashville Predators and the San Jose Sharks go into a shootout Saturday night at HP Pavilion arena.
In the third round of the shootout, Predators' Craig Smith goes in center with some speed, shifts to his right, Sharks' goaltender Antti Niemi moves right with him, allowing Smith to shift the puck to his left and dink it in for the goal. This put Nashville up in the shootout.
San Jose's Joe Pavelsk, needing to score to keep the Sharks alive, goes in fast, shifts right sending the puck  flying to Pekka Rinne's glove side. Rinne makes the stop securing the win for the Predators. This was San Jose's first loss of the year. «Read the rest of this article»
Written by Jay Levin
Nashville Predators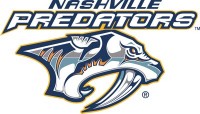 San Jose, CA – The Nashville Predators continued to add points on their West Coast Road Trip, picking up a shootout point in a difficult road building on Tuesday night in San Jose.
The San Jose Sharks, entering the contest three points outside the playoff picture in the West, brought their "A-Game" tonight, playing a "desperate" physical game; to their credit, the Predators survived the first two periods and then had the better of the play in the third period. Both teams took advantage of power-plays to net goals during regulation and both goaltenders were strong enough to prevent any additional goals, forcing a shootout after a 1-1 draw through 65 minutes of action. «Read the rest of this article»