Topic: Martin Luther King Boulevard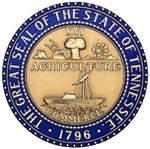 Nashville, TN – Tennessee State Representative Curtis Johnson (R-Clarksville) announced that the widening of McAdoo Creek Road to Martin Luther King Boulevard is scheduled to be let this fiscal year with a projected date for turn-in plans of September 26th, 2012.
All necessary right-of-ways have been bought, and there are no outstanding utilities issues.  The only uncertainty may be environmental issues but this project should be let to contact by Spring 2013, if not sooner.
"The three-mile widening of McAdoo Creek Road will make this area safer for our citizens as well as helping alleviate traffic problems, Rep. Johnson said.  "We have been working a long time on this and, hopefully, construction can begin soon."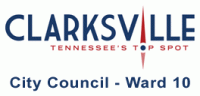 Clarksville, TN – In recent weeks I have received calls or emails concerning the Clarksville Department of Electricity (CDE). Some concerned billing while others were related to service, especially during the outages due to the storms.
This past week I had the opportunity to meet with Brian Taylor, Director of CDE, for over two hours. He was very gracious in wanting to address my questions and provide factors and details CDE faces in providing electrical service to our city. I want to publicly thank him for taking time to meet with me. «Read the rest of this article»

Clarksville, TN – The Clarksville Police Department conducted saturation patrols which was partially funded by the Governor's Highway Safety Office.
The saturation patrol special in conjunction with routine patrol operations took 20 DUI offenders off the streets between April 20th-23rd.
«Read the rest of this article»