Topic: Martin Street
Collaboration provides needed transitional housing resource
Clarksville, TN – The City of Clarksville and Flourishing Families have added another link in Clarksville's chain of social services that helps people in need.
Flourishing Families opened the doors Wednesday to a new transitional home to a family of five. The small but well-kept home at 451 Martin Street. was donated to the non-profit organization by the City of Clarksville.
«Read the rest of this article»
Wednesday, August 27th, 2014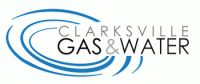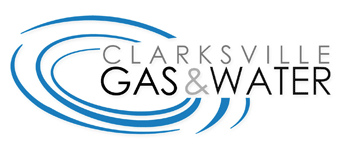 Clarksville, TN – Clarksville Gas and Water has scheduled a water outage on Washington Street at 4:30pm on Wednesday, August 27th, 2014, from Elder Street to Greenwood Avenue to replace a water valve.
The outage will also affect Martin Street from Washington to Crossland Avenue. «Read the rest of this article»
Wednesday, August 20th, 2014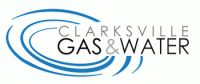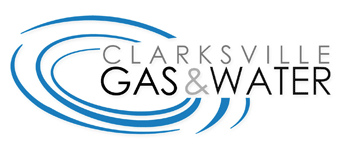 Clarksville, TN – Clarksville Gas and Water has planned water valve replacement work on Wednesday, August 20th, 2014, at 4:00pm on Washington Street.
Water service will be turned off at approximately 5:00pm on Washington Street, Elder Street, Martin Street and a section of Crossland Avenue between Elder and Cumberland Drive. Area residents may experience low water pressure during the work. «Read the rest of this article»
Wednesday, December 26th, 2012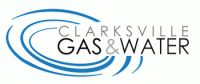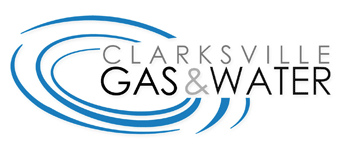 Clarksville, TN – A Clarksville Gas and Water construction crew has closed the intersection of Washington and Martin streets to repair a 6-inch water main leak.
Repairs are planned to be complete within 3-4 hours.

Clarksville, TN – On November 7th, 2012, around 9:45pm, Clarksville Police Officers responded to a dual purpose call for assistance to a Madison Street motel. The call involved a motorist assist for a man after he hit a curb and flattened a tire and the two women with him  may have stolen medication from a motel room.
When officers arrived, there was already a man changing the damaged tire, who, ironically did not realize the jack had been stolen from him earlier. Officers then focused on the investigation into the theft allegation.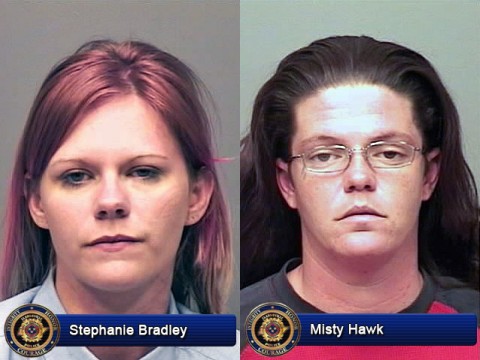 «Read the rest of this article»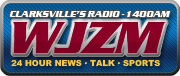 Clarksville, TN – Clarksville's original radio station, WJZM 1400am, has transferred ownership.  In a joint announcement this week, previous owner, Hank Bonecutter, said he had agreed to sell the corporation to local businessmen David Loos Jr, Greg Walker, and Mike Parchman.  The sale became official on Tuesday.
"My wife and I are extremely excited about the sale," said Bonecutter.  "We have put a lot of hard work into WJZM, and this opportunity only comes along once in a lifetime to go out on your terms.  I have dedicated my broadcasting career to the Clarksville-Fort Campbell community, bringing news, sports and current events to the public as reliable and credible as I can be.  I think my legacy will be left on WJZM forever.  I'm very excited, and proud of what I've accomplished." «Read the rest of this article»

Clarksville, TN – An officer's keen observation lead to the arrest of a woman for an Aggravated Robbery which took place August 31st, 2011.
Officer Darren Koski reviewed bank surveillance footage after a robbery at a night deposit box and noticed the robber touched the victim's car with her left hand as she ran away. Officer Koski was able to lift a fingerprint from the area where the suspect touched the vehicle.
«Read the rest of this article»

Clarksville, TN – A man is in custody and charged with Criminal Homicide in conjunction with the death of Daniel Dion Bridges, 39, of Clarksville.
The investigation by Detective Tim Anderson, uncovered that on October 17th, 2011 a verbal argument took place between the suspect,  Francisco Aguilar-Valencia, and the victim, Daniel Bridges, at 736 Martin Street; the reason for the argument has not been disclosed to Police.
«Read the rest of this article»

Clarksville, TN – The Clarksville Police Department has just released further information on the body found early this morning. The deceased is a 39 year old male from Clarksville TN. Based on the nature of the injuries, investigators have determined the death is, in fact, a homicide.
Also, based on the preliminary information gathered, it appears as though the homicide was not a random act and occurred sometime after 1:00am on October 17th. The deceased has been sent to Nashville for autopsy.
«Read the rest of this article»

Clarksville, TN – On October 17th, 2011, around 6:15am, 911 received a call about a man lying in the roadway at the 700 block of Martin Street.  When Police arrived they found a man deceased in the road.  The deceased man's unattended death is being investigated as a homicide.  A crime scene was set up in the area Crossland Avenue and Martin Street.  There is no further information to release at this time.
Anyone with information is asked to call the TIPSLINE, 931.645.8477.
«Read the rest of this article»