Topic: Maryville TN

Clarksville, TN – After failing to play a Southeastern Conference opponent in its first 76 seasons of football existence, Austin Peay will play its second in as many weeks when the Governors travel down the road to Nashville, 6:30pm, Saturday, to play Vanderbilt in Vanderbilt Stadium.
«Read the rest of this article»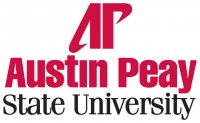 Clarksville, TN – Faculty and staff members at Austin Peay State University recently announced a number of publications, conferences and credentials as part of their professional and scholarly activities.
Dr. Larry Hoehn, professor emeritus in mathematics, learned recently that two manuscripts he co-authored were accepted for publication. "A 5-Circle Incidence Theorem" was accepted for the Mathematics Magazine published by the Mathematical Association of America.  "Zwei Kreistheoreme für affin–metrische Ebenen" was accepted for publication in German in the Mitteilungen der Mathematischen Gesellschaft publication. «Read the rest of this article»
APSU Sports: Austin Peay Women's Cross Country

Tallahassee, FL – Austin Peay State University junior Xiamar Richards, of the women's cross country team, broke the school-record at Friday's NCAA South Regional, hosted by Florida State at Apalachee Regional Park.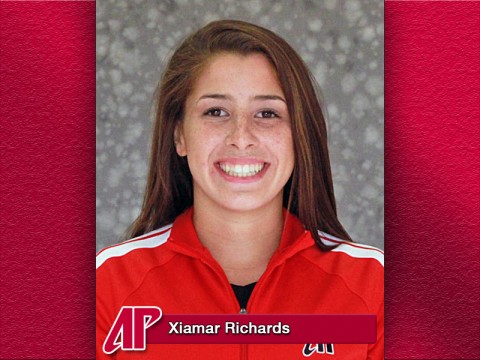 «Read the rest of this article»
Written by Michael Rios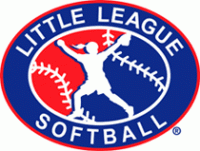 Maryville, TN – The Clarksville National Red Bulls beat Maryville in a dominating fashion 11-1 in 5 innings to win the Tennessee 9-10-year old Little League Softball State Championship Thursday.
Madisen Blackwell was the starting pitcher for the championship game.  She had a strong presence on the mound and led her team to victory.
A strong start at the plate let to a 7-1 lead in 3 innings. The defense swarmed on every ball and held their lead for the rest of the game.
«Read the rest of this article»

Nashville, TN – The Tennessee Department of Safety and Homeland Security is using Apple iPad technology in its state driver service centers to help improve wait times for customers who need to renew or replace driver licenses.
The department has installed 72 iPad kiosks, called ASSETS (automatic self-service electronic terminals), inside 26 driver service centers across Tennessee, primarily located in the state's urban areas. Customers who visit specified driver service centers to simply renew or replace a lost driver license may use a special application installed on the iPads to quickly complete and pay for the transaction using a credit or debit card.
«Read the rest of this article»
Tour to make stop at Clarksville's Downtown Market July 28th

Nashville, TN – The wait is over, localvores. Despite a late cold snap that proved disastrous for some fruit crops in patchy spots across Tennessee, the three week warm spell that came before has farmers markets filling up with summer produce earlier than usual.
Pamela Bartholomew, agritourism and farmers markets coordinator for the Tennessee Department of Agriculture, reports that summertime favorites like yellow squash, zucchini, broccoli, cabbage and cucumbers are already being picked, and that homegrown tomatoes and sweet corn are not far behind. «Read the rest of this article»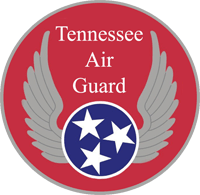 Nashville, TN - Brig. Gen. Donald Johnson, Tennessee Assistant Adjutant General-Air, today announced that Lt. Col. Vincent Franklin, of Seymour, TN, will assume command of the 119th Command and Control Squadron on March 8th.
Also in the announcement, Brig. Gen. Johnson named Lt. Col. Samuel Keener, of Knoxville, as the Senior Technician of the 119th CACS in charge of the day to day operations of the unit.
«Read the rest of this article»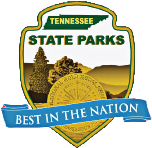 Nashville, TN – The Tennessee Historical Commission has announced 11 Tennessee sites have been added to the National Register of Historic Places. The National Register of Historic Places is the nation's official list of cultural resources worthy of preservation. It is part of a nationwide program that coordinates and supports efforts to identify, evaluate and protect historic resources. The Tennessee Historical Commission administers the program in Tennessee.
 
"The National Register honors places that help Tennesseans understand our heritage and make our communities unique and enjoyable," said Patrick McIntyre, executive director of the Tennessee Historical Commission. "This recognition will certainly help retain these unique sites for future generations to know and appreciate." «Read the rest of this article»

Clarksville, TN - The three endangered juveniles out of Maryville, TN are in the custody of the Clarksville Police Department.  In a joint effort between the Clarksville Police Department, Montgomery County Sheriff's Office, and Austin Peay State University Campus Police all of the runaways were rounded up.
«Read the rest of this article»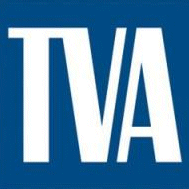 Knoxville, TN – The Tennessee Valley Authority's technical services, financial assistance and other incentives helped companies invest $4.3 billion in economic development projects and attract or retain 41,000 jobs across the region in fiscal year 2010.
John Bradley, TVA senior vice president of Economic Development, said TVA economic development support has contributed to 264,500 new or retained jobs and $27 billion in business investment since 2005.
In 2010, TVA's economic development activities, which are part of TVA's non-power mission under the TVA Act, helped recruit or expand more than 150 companies into the TVA service area. «Read the rest of this article»