Topic: Maryville TN
Written by Joe Pitts
Tennessee State Representative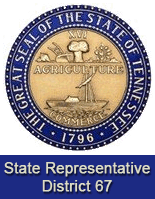 Nashville, TN – The Bounty Hunter Bill House Bill 2007/Senate Bill 2676 (Sen. Paul Bailey (R-Sparta) will be heard in the House Criminal Sub Committee on Tuesday, February 13th.
This legislation was filed after a tragic event in Clarksville where bounty hunters chased a vehicle through the streets of Clarksville at a very high rate of speed and a father of 3 was ultimately shot and killed. This victim was an innocent man, unnecessarily killed due to the gross negligence of persons acting as bounty hunters.
«Read the rest of this article»
Written by Curtis Johnson
Tennessee State Representative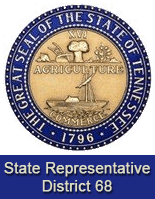 Nashville, TN – The Second Regular Session of the 110th Tennessee General Assembly officially convened this week in Nashville, with lawmakers gathering to continue the work they were elected to perform by the people of Tennessee.
This kick off by the state legislature marks the 26th time that the General Assembly has met in a Second Regular Session, the first time being 1968 with the 85th General Assembly.
The practice of meeting every other year was proposed to be changed by the 1965 Limited Constitutional Convention, and was officially approved by voters on November 8th, 1966.
«Read the rest of this article»
APSU Sports Information

Clarksville, TN – Austin Peay State University head football coach Will Healy announced the addition of 12 future Govs during the newly installed December Early Signing Class.
«Read the rest of this article»
Tennessee vs. Carson-Newman
Thursday, November 2nd, 2017 | 6:00pm CT
Knoxville, TN | Thompson-Boling Arena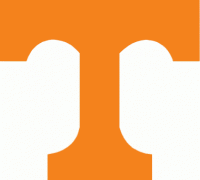 Knoxville, TN – Tennessee plays its first of two exhibition games of the 2017-18 preseason Thursday when it welcomes Carson-Newman to Thompson-Boling Arena for a 6:00pm CT tip.
Thursday's game telecast (broadcast) will be available via the internet through SEC Network + or the WatchESPN app. Visit WatchESPN.com or download the WatchESPN app to view the game on a computer or mobile device. Roger Hoover (play-by-play), Vincent Yarbrough (analyst) and Maddy Glab (reporter) will call the action.
Fans can also tune into their local Vol Network station to catch Bob Kesling describing the first basketball action of the season.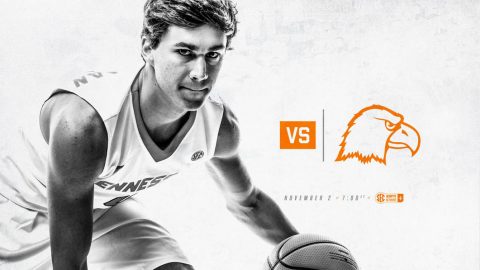 «Read the rest of this article»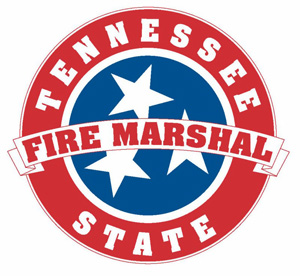 Nashville, TN – Consumers might know them as haunted houses or haunted mansions. But in Tennessee, they're called Special Amusement Buildings – and they have their own set of regulations.
As the Halloween season ramps up, the Tennessee State Fire Marshal's Office (SFMO) reminds consumers that safety features at Special Amusement Buildings are in place to help protect visitors and eliminate real-life scares.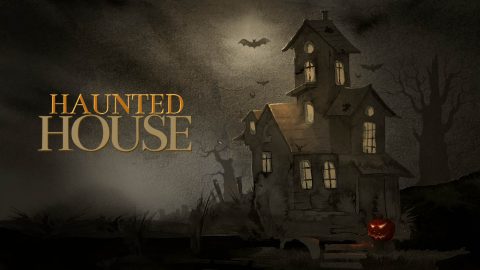 «Read the rest of this article»

Nashville, TN – Tennessee was ranked the top state in the nation for job creation resulting from foreign direct investment (FDI) in 2015, according to the recently released 2016 IBM Global Location Trends report.
The annual report from the IBM Institute for Business Value measured the number of jobs created or committed by foreign-owned companies in each state during the 2015 calendar year.
«Read the rest of this article»

Nashville, TN – Tennessee ranks No. 1 among U.S. states for advanced industry job growth since 2013, the Brookings Institution found in a newly released report.
From 2013 to 2015, Tennessee's advanced industry jobs increased by an average of 4.6 percent annually, according to Brookings, a Washington, D.C.-based think tank. With the highest percentage growth rate among U.S. states, Tennessee outpaced the national average of 2.46 percent annual advanced industry job growth.
«Read the rest of this article»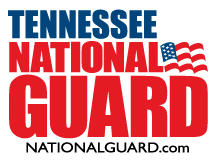 Knoxville, TN – Several Tennessee Army National Guard Soldiers from the 1-230th Assault Helicopter Battalion that is now part of Joint Base McGhee-Tyson in Knoxville, TN, were awarded the Sikorsky Rescue Award July 10th, for participating in three different lifesaving missions in Eastern Tennessee earlier this year.
"To be eligible to receive the Sikorsky Rescue Award, an individual must have directly performed a lifesaving rescue in any Sikorsky helicopter," said Shay Collins, a customer award program manager with Sikorsky Aircraft Corporation.
«Read the rest of this article»

Nashville, TN – Newly approved captive insurance legislation further modernizes and enhances Tennessee's reputation as the go-to domicile in the captive insurance industry.
Approved by the General Assembly earlier this year, the 2016 legislation represents the third update to the Revised Tennessee Captive Insurance Act of 2011, which first allowed the captive insurance industry to flourish in Tennessee.
«Read the rest of this article»
Nashville, TN – Sometimes moving up in rankings is a good thing.  However, when the criteria is the number of women murdered by men in your state, being in the top 10 is not where you want to be.  Sadly, Tennessee has moved from 10th to 6th since last year's report was released.
More than 1,600 women were murdered by men in 2013 and the most common weapon used was a gun, according to the new Violence Policy Center (VPC) study When Men Murder Women: An Analysis of 2013 Homicide Data.
«Read the rest of this article»