Topic: Massachusetts
Poor Credit May Raise Premiums Higher Than a Drunk Driving Conviction

Yonkers, NY – The amounts drivers pay for their car insurance premiums are based on confounding algorithms that increasingly have more to do with socioeconomic factors than driving habits, according to extensive research conducted by Consumer Reports.
The organization, w­hich believes that knowledge about the going rate of any product or service is a fundamental consumer right, has released the findings of a two-year, in-depth car insurance investigation. The report analyzed more than 2 billion price quotes for sample drivers that were obtained in August and November 2014 from more than 700 companies across all 33,419 general U.S. ZIP codes. «Read the rest of this article»
Brad Mills Leaves Game With Apparent Leg Injury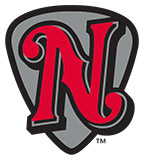 Oklahoma City, OK – A big third inning led the Oklahoma City Dodgers to a sweep of the Nashville Sounds as they cruised to a 4-2 victory at Chickasaw Bricktown Ballpark on Sunday night.
The Sounds got on the board first, hanging two runs in the top of the third courtesy of RBI singles via Anthony Aliotti and Jason Pridie after Alden Carrithers led the inning off with a double down the right field line.
Momentum shifted quickly however. Hector Olivera led off the bottom half of the inning with a single and Buck Britton flied out.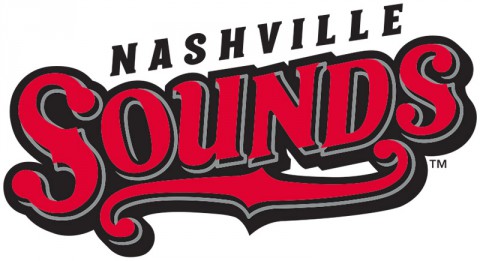 «Read the rest of this article»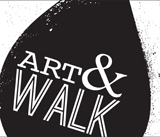 Clarksville, TN – Produced by The Downtown Clarksville Association, First Thursday Art Walk is a free, self-guided tour spanning a 5-block radius that combines visual art, live music, engaging events and more in the heart of Downtown Clarksville.
With 10+ venues, bars and businesses participating each month, the First Thursday Art Walk in Clarksville is the ultimate opportunity to savor and support local creative talent.
«Read the rest of this article»

Clarksville, TN – The Clarskville Downtown Artists Co-op (DAC) is proud to announce an exhibit of fine art by Leslie Campbell and Steven Walker. The opening reception for this extraordinary exhibit will be on May 7th from 5:00pm till 8:00pm.
Leslie Campbell grew up in Massachusetts and attended North Adams State College (hence renamed the Massachusetts College of Liberal Arts). She taught Middle School Art for several years.
«Read the rest of this article»
Austin Peay Sports Information

Clarksville, TN – Austin Peay State University's softball team looks to end an unplanned 15-day layoff this Saturday and Sunday as it travels to Rock Hill, SC, to participle in the Winthrop Adidas Tournament.
«Read the rest of this article»
Written by Felicia Chou
NASA Headquarters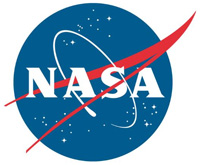 Washington, D.C. – Astronomers have observed the largest X-ray flare ever detected from the supermassive black hole at the center of the Milky Way galaxy. This event, detected by NASA's Chandra X-ray Observatory, raises questions about the behavior of this giant black hole and its surrounding environment.
The supermassive black hole at the center of our galaxy, called Sagittarius A*, or Sgr A*, is estimated to contain about 4.5 million times the mass of our sun.
«Read the rest of this article»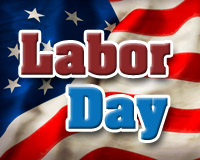 Washington, D.C. – The first Monday in September, Labor Day is a creation of the labor movement and is dedicated to the social and economic achievements of American workers.
It constitutes a yearly national tribute to the contributions workers have made to the strength, prosperity, and well-being of our country.
Through the years the nation gave increasing emphasis to Labor Day. The first governmental recognition came through municipal ordinances passed during 1885 and 1886.
«Read the rest of this article»
Written by Megan Broadnax
APSU Intern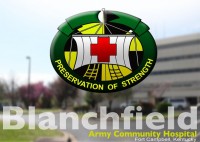 Fort Campbell, KY – Blanchfield Army Community Hospital's behavioral health team has diligently been promoting post-traumatic stress disorder (PTSD) awareness to the Fort Campbell community this week.
The awareness events culminate on National PTSD Awareness Day Friday, June 27th as chief of behavioral health Maj. Joe Wise and Blanchfield Army Community Hospital commander Col. George N. Appenzeller spoke to staff and patients about PTSD at 11:30am in the hospital's "A" building entrance lobby.
«Read the rest of this article»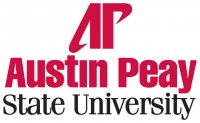 Clarksville, TN – Earlier this year, the famed American poet Richard Blanco became a fan of a young poet named Karen Skofield. After reading her debut collection, "Frost in the Low Areas," he admitted to falling "in love with poetry all over again."
"She understands that poetry does not exist independently; it is pulled out of all we see, without pretense or artifice, and not in the obvious and expected ways either," he said.
«Read the rest of this article»
The 118th meeting.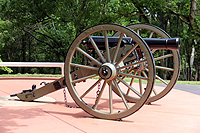 Clarksville, TN – The next meeting of the Clarksville (TN) Civil War Roundtable will be on Wednesday, January 15th, 2014 at the Bone & Joint Center, 980 Professional Park Drive, right across the street from Gateway Hospital. This is just off Dunlop Lane and Holiday Drive and only a few minutes east of Governor's Square mall.
The meeting begins at 7:00 pm and is always open to the public. Members please bring a friend or two – new recruits are always welcomed.
Topic: "Jefferson Davis: The Man"
«Read the rest of this article»