Topic: Massachusetts
Maintaining healthy behaviors, such as eating well and exercising, is important in winter, researchers said.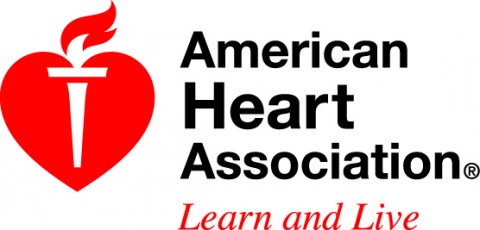 Los Angeles, CA – No matter what climate you live in, you're more likely to die of heart-related issues in the winter, according to research presented at the American Heart Association's Scientific Sessions 2012.
"This was surprising because climate was thought to be the primary determinant of seasonal variation in death rates," said Bryan Schwartz, M.D., lead author of the study. «Read the rest of this article»
43 States, Including Tennessee, Affected
Washington, D.C. – Farmers and ranchers who previously were forced to sell livestock due to drought, like the drought currently affecting much of the nation, have an extended period of time in which to replace the livestock and defer tax on any gains from the forced sales, the Internal Revenue Service announced today.
Farmers and ranchers who, due to drought, sell more livestock than they normally would may defer tax on the extra gains from those sales. To qualify, the livestock generally must be replaced within a four-year period. The IRS is authorized to extend this period if the drought continues. «Read the rest of this article»
Written by Capt. Xeriqua Garfinkel
159th Combat Aviation Brigade Public Affairs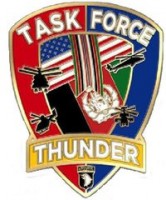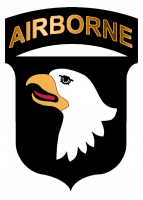 Fort Campbell, KY – Soldiers from the 159th Combat Aviation Brigade, 101st Airborne Division, become the first Army unit in the continental U.S. to receive the latest Joint Protective Aircrew Ensemble, September 20th, at Fort Campbell, KY.
The JPACE is a flame resistant, light weight, chemical and biological protective coverall that resembles a standard flight suit worn over the physical fitness uniform and consists of an inner CB lining attached to an outer shell.
«Read the rest of this article»
Small patches of ice could make up at most five to ten percent of material in walls of Shackleton crater.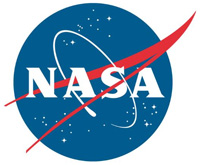 Greenbelt, MD – Scientists using the Mini-RF radar on NASA's Lunar Reconnaissance Orbiter (LRO) have estimated the maximum amount of ice likely to be found inside a permanently shadowed lunar crater located near the moon's South Pole.
As much as five to ten percent of material, by weight, could be patchy ice, according to the team of researchers led by Bradley Thomson at Boston University's Center for Remote Sensing, in Massachusetts.
«Read the rest of this article»

Washington, D.C. – Labor Day, the first Monday in September, is a creation of the labor movement and is dedicated to the social and economic achievements of American workers. It constitutes a yearly national tribute to the contributions workers have made to the strength, prosperity, and well-being of our country.
More than 100 years after the first Labor Day observance, there is still some doubt as to who first proposed the holiday for workers.
«Read the rest of this article»
How to spend less and get more-plus new in-store programs that can help you save

Yonkers, NY – Grocery stores are offering a slew of time and money-saving incentives including free shipping offers for online orders and an ever-expanding catalog of mobile apps and deals.
The September 2012 issue of ShopSmart magazine, from the publisher of Consumer Reports, features a simple guide to the new world of grocery shopping including tips for stretching your grocery dollars to the max. «Read the rest of this article»

Nashville, TN – The Tennessee Department of Education announces the state's involvement in a pioneering new network focused on career preparation for high school students, created in collaboration with national education nonprofit Jobs for the Future and Harvard University's Graduate School of Education.
The Pathways to Prosperity Network is a multi-state, multi-year initiative promoting school partnerships with public and private sector leaders in six states: Tennessee, Illinois, Maine, Massachusetts, Missouri and North Carolina. «Read the rest of this article»

Clarksville, TN – Love is in the air and the Roxy Regional Theatre is no exception.  Currently playing in Downtown Clarksville is the musical comedy revue, I Love You, You're Perfect, Now Change.  This very funny and very poignant musical touches on all aspects of love and relationships and every audience member is sure to see themselves on stage at least once.
I asked the ensemble cast of I Love You, You're Perfect, Now Change if they remembered the first time they were in love and to tell us about it.
«Read the rest of this article»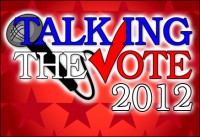 For months the national media spotlight has shined upon relatively small states that do not reflect the depth and breadth of America but which have been able to maneuver themselves into political relevance because of "history" and "tradition". Iowa, which showed us they can't even do an accurate count of their own caucus and had to "declare" a winner despite the results from eight precincts having gone "missing" never to be recovered, went first in the GOP nomination process.
Three weeks AFTER the "all important" Iowa Caucuses, which turned out about 120,000 voters – approximately the votes needed to win most congressional races, the Iowa GOP brain trust finally awarded the "win" to Rick Santorum, who they had initially declared the narrow loser to Mitt Romney. I always wondered where the folks that brought us the "hanging chad" debacle in Florida would turn up…apparently they all moved to Iowa. «Read the rest of this article»
Washington, D.C. – In the fall of 1621, the Pilgrims, early settlers of Plymouth Colony, held a three-day feast to celebrate a bountiful harvest, an event many regard as the nation's first Thanksgiving.
Historians have also recorded ceremonies of thanks among other groups of European settlers in North America, including British colonists in Virginia in 1619. «Read the rest of this article»