Topic: Maury County

Nashville, TN – Tennessee turkey hunters again posted another successful spring season as the harvest for 2012 again nears 34,000 as reports continued to trickle in to the Tennessee Wildlife Resources Agency.
The spring turkey statewide season came to a close on May 13th.  The harvest number stands at 33,789 just shy of last year's total of 34,026. This year's harvest currently ranks as the fourth highest on record. The record harvest of more than 37,000 birds came in 2010. «Read the rest of this article»
Montgomery County, TN – The National Weather Service has a tornado watch 7 in effect until 6:00am cst for the Clarksville Montgomery County Area.
A significant severe weather outbreak is possible in Middle Tennessee tonight and conditions will favor the development of isolated tornadoes. Vigilance is advised overnight.
Early tonight, a line of thunderstorms, some severe, was pushing across Eastern Arkansas. The National Weather Service in Little Rock, Arkansas issued tornado warnings for several of these storms and damage to houses and trees reportedly occurred near the town of Fordyce, Arkansas. «Read the rest of this article»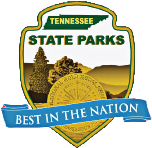 Nashville, TN -  The Department of Environment and Conservation's Resource Management Division will host a guided winter hike at Stillhouse Hollow Falls State Natural Area in Maury County on Saturday, December 10th.  Participants are asked to meet at the natural area parking lot off U.S. Highway 43 at 10:00am, which is located approximately 21 miles southwest of Columbia and three miles northeast of Summertown.
Known for its beautiful falls, the 90-acre natural area sits on the Western Highland Rim in the Duck River watershed. The geology of this region creates scenic natural features such as seeps, flat shale-bottom streams and waterfalls – both small and large – which help shape the region's dissected topography. «Read the rest of this article»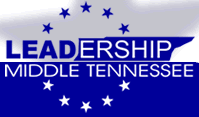 Murfreesboro, TN – Charlie Koon, Chief of Staff for the City of Clarksville, has been elected President of the 2012 Class of Leadership Middle Tennessee.
Koon has been committed to serving the area's residents throughout his career.  Before joining the Mayor's office, he held several positions with Cumberland Bank & Trust and was also the owner of Mary's Music. His community service includes the Clarksville Chamber of Commerce, Kiwanis Club, United Way, Riverfest Entertainment Committee and Leadership Clarksville.
«Read the rest of this article»
Muzzleloader Season Starts November 5th

Nashville, TN – Tennessee's youth hunters posted a slight increase over 2010 after a busy weekend of deer hunting across the state in the Young Sportsman Hunt.
The youth hunters (ages 6-16) harvested 8,831 deer, an increase of 13 deer over the same weekend last year. It is also an increase of 629 over the 2009 totals as reported by the Tennessee Wildlife Resources Agency.
For the second straight year, Giles County was the top county for the youth hunt with 284, also an increase of 13 from its 271 total of last year. Weakley County was again second with 234 and Fayette County moved to third from fourth from a year ago with 226. Henry County was close behind in fourth. Lawrence and Hardeman County each surpassed the 200-harvest number with 202 and 201, respectively. «Read the rest of this article»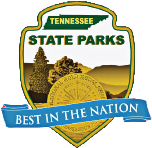 Nashville, TN – The Department of Environment and Conservation's Resource Management Division will host a guided canoe float on the Duck River, a state scenic river, on Saturday, July 23rd. Participants should meet in the Target parking lot at Old Hickory Boulevard and I-65 in Brentwood at 9:00am.
Led by Forrest Evans with the Tennessee State Natural Areas program, the canoe float will begin at Leftwich Bridge and run to the TWRA take-out at Howard Bridge.  This section of river has a gentle current and no rapids. It will take approximately four hours to float and is an excellent opportunity for beginners to canoe.  Participants are encouraged to bring a lunch, water and a change of clothes. «Read the rest of this article»
Projects to be funded through Bridge Bonding and Traditional Funds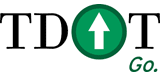 Nashville, TN – Tennessee Gov. Bill Haslam and Transportation Commissioner John Schroer today released the three-year transportation program, which includes the completion of several major strategic corridor projects and the state's Better Bridges bonding program.
The three year program includes $1.7 billion for highways and bridges to fund more than 152 individual project phases in 59 Tennessee counties. The proposal, which has been presented to the Tennessee General Assembly, includes significant highway and bridge projects in TDOT's Region Three.
«Read the rest of this article»

Nashville, TN – Tennessee's 2010-11 deer harvest numbers saw a slight increase over those of the previous year, Tennessee Wildlife Resources Agency harvest reports have indicated.
As harvest numbers continued to trickle into the agency through January, Tennessee hunters harvested 162,465 deer beginning with the archery season in late September an increase of 644 from last year. «Read the rest of this article»

Nashville, TN – Tennessee's gun season for deer hunters resumes today, December 18th and will continue through January 9th. 2011.
Since archery season opened in late September, more than 122,500 deer have been harvested in the state. Giles County has the top overall harvest with 3,663. «Read the rest of this article»

Nashville, TN – Tennessee's deer archery hunters saw an increase in their harvest from 2009 on the opening weekend of the 2010 season. A total of 2,401 deer were taken, an increase of 163, with all 95 counties reporting harvests.
Montgomery County led the opening weekend (September 25th-26th) totals with 75 harvests, edging the 2009 leader, Giles County's reporting total of 72.
Other top county totals were Stewart 68, Roane 61, Henry 59, Smith 55, Maury 50, Jackson 49, Sumner 48, Hardeman and Hamilton 46, Carter and Wilson 45. «Read the rest of this article»