Topic: McReynolds Building
Early Registration Discount


Clarksville TN –  If you're ready to develop a new skill, learn a new language, explore a new idea, or seek a new career, then Austin Peay State University's Center for Extended and Distance Education has something for you.
New students receive a ten percent discount on selected courses if you register early. «Read the rest of this article»

Veterans throughout the U. S. are getting ready to use the Post-911 GI Bill or Vocational Rehabilitation to pursue college or technical school training. While they apply for benefits, most reflect that it has been quite some time since they were in school. Filing for benefits is one challenge, but by far the biggest ordeal —hitting the books—lies ahead.
Veteran Darrell Chambers sums up his feelings this way: "You may have known the skills, but time caused you to forget. You need somewhere you can go to get help."
Such a place exists at Austin Peay State University. Veterans Upward Bound, a program funded by the Department of Education, has been preparing veterans for the rigors of academic coursework since its inception in 1989. Now located in the McReynolds Building at APSU, the program helps veterans refresh their skills at their own pace. «Read the rest of this article»

Austin Peay State University will celebrate National Distance Learning Week, Nov. 9-13, with several events planned.
The week will kick off with the fourth annual Innovative Professor Conference on Monday, Nov. 9 and Tuesday, Nov. 10. Online faculty will be able to take advantage of a variety of workshops and concurrent session presentations specifically for the distance-learning professional.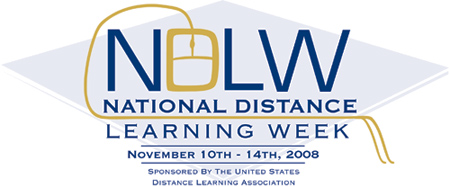 «Read the rest of this article»