Topic: MCSO

Clarksville, TN – Sixty inmates of the State of Tennessee's Department of Corrections were transferred from the Montgomery County Jail to a state facility last week, said Montgomery County Sheriff John Fuson.
"This drops our Tennessee Department of Corrections populations to 96, and represents a significant savings to our local taxpayers," said Fuson. «Read the rest of this article»

Clarksville, TN – Preliminary investigations into the Sunday shooting of an Ashland City Road man show that the incident appears to be an accident between the victim and an acquaintance while handling a firearm.
Perry Clayton Story, 25, was taken to Vanderbilt University Medical Center, where he now remains. «Read the rest of this article»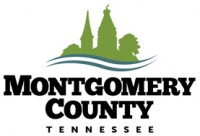 Montgomery County, TN – City of Clarksville Mayor Kim McMillan and Montgomery County Mayor Carolyn Bowers, following a morning weather call with the National Weather Service, are encouraging that trick-or-treating occur on Friday, November 1st, when more suitable weather is anticipated. «Read the rest of this article»

Clarksville, TN - Almost everyone has heard that a dog is Man's best friend.  Such a statement has much more significance to the safety of citizens in Montgomery County than you may realize.
The Montgomery County Sheriff's Office utilizes its highly trained four-legged K9 Unit, consisting of Belgian Malinois and German Shepherds, who search and rescue, sniff out dangerous drugs and explosives, track criminals, detain dangerous individuals, and assist in traffic stops.
«Read the rest of this article»

Montgomery County, TN – The third group of group of citizens completed the Clarksville-Montgomery County Green Certification Program (CMCGCP) workshops, this month bringing the total number of organizations that have participated to more than 100.
«Read the rest of this article»
CMCSS On System Wide Modified Lockdown

Clarksville, TN – This morning, September 3rd, 2013, between the hours of 5:00am and 6:00am, multiple City of Clarksville employees were sent threatening emails. The threats were towards the recipients of the emails and towards unidentified schools.
The Clarksville Police Department has notified the Clarksville Montgomery County School System (CMCSS) and the Montgomery County Sheriff's Department. CMCSS is on a system wide modified lockdown. The Clarksville Police Department is following several leads and investigating this situation.
There is no further information at this time.

Montgomery County, TN – Three were arrested early this morning in connection with recent burglaries in the Shady Grove Road, Oak Plains Road and Highway 12 areas.
Michael Deason, 27, who gave a Cumberland Manor address, Ryan Mason, 24, who gave a Laurelwood Trail address and Caitlin Gupton, 24, who gave a Chapmansboro, Tennessee address were all arrested after investigators were led to where they had been taking stolen items in an area hotel room.
«Read the rest of this article»

Clarksville, TN – Two men were arrested on robbery charges Thursday, September 5th immediately following the incident after the victim was able to quickly notify authorities and provide detailed description of the men.
Rodney Ledeandre Cole, 33, who gave a Whitland Crossing, Nashville, Tennessee address and Sheron Ray Ladd, 27, who gave a Summit Heights address were charged with aggravated robbery, evading arrest and resisting arrest and criminal facilitation of a felony, respectively. Their bond was set at $130,000 and $100,000 respectively.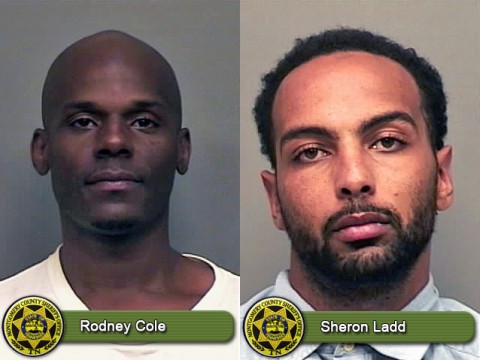 «Read the rest of this article»

Montgomery County, TN – Four new deputies will soon be patrolling the streets of Montgomery County after graduating from the Tennessee Law Enforcement Training Academy in Nashville, Tennessee.
The graduates were Deputies Eric Trout, Patrick Turner, Christopher Owens and Robert Parker.
«Read the rest of this article»


Clarksville, TN – The City of Clarksville and Montgomery County intend to submit a joint application for the 2013 Byrne Justice Assistance Grant in the amount of $58,032, with the funds to be shared equally between the County and the City for law enforcement and crime prevention activities.
Any person wishing to make a comment may attend a public comment period Thursday, June 20th, 2013 at 11:00am.
This session will be held at City Hall Finance Department, 1 Public Square, Clarksville, Tennessee.