Topic: Medal of Honor
Written by Maj. Brandon Bissell
5th Special Forces Group (Airborne) Public Affairs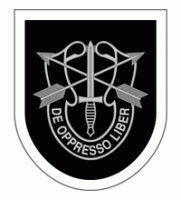 Fort Campbell, KY – Bob Howard grew up in Opelika, Alabama, in a house on a hill accessed by a single road. At the bottom of the hill living in two houses on either side of the road were two families, each with several boys that were both older and bigger than him.
Bob Howard was a smart boy. He knew the odds were not in his favor if he challenged the boys, so every day on his way home from school he would devise a different plan to get past the boys and up the hill to his home without getting into trouble.
«Read the rest of this article»
Written by Staff Sgt. Barbara Ospina
5th Special Forces Group (Airborne) Public Affairs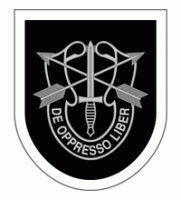 Fort Campbell, KY – The Medal of Honor is our Nation's highest military honor awarded for valor.  It is for conspicuous gallantry and intrepidity at the risk of life above and beyond the call of duty, and is awarded by the president of the United States on behalf of Congress.
To someone who does not know the true meaning of the award, it may be viewed as merely a medal that hangs around one's neck, but it is much more than that. It is prestigious and comes at great sacrifice and selflessness.
«Read the rest of this article»
Final update detailing the first session of the 108th General Assembly
Food, Clothing, and Hygiene Drive to support the Austin Peay State University Food Pantry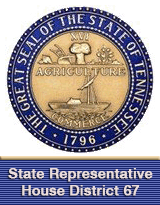 Nashville, TN – House Bill 32, License Plates for our Veterans and Active Duty Military.
House Bill 32, sponsored by Tennessee State Representative Cameron Sexton (R-Crossville) will make some changes, effective July 1st, 2014, to the issuance of license plates to our active duty military and veterans who receive honors and awards such as the Purple Heart, Silver Star, Air Medal, and Medal of Honor.
The most substantial change is moving the Air Medal plates to the category of military cultural license plates.  This category also contains other license plates such as the Silver Star and Bronze Star.
«Read the rest of this article»
Clarksville, TN – George Kazuo Nishimura was an 18 year old teenager on December 7th, 1941.  He sat and watched the Japanese bombing of Wheeler Field during the bombing of Pearl Harbor.  He had no idea what was going on until he read it in the paper.
He wondered, "Why?"
He would volunteer to serve in the United States Army like so many other Japanese American men, in the famed 442nd Regimental Combat Team.
George Nishimura lives in Clarksville, and this week, he'll be presented his bronze replica of the Congressional Gold Medal in a ceremony to honor the 90 year old veteran. «Read the rest of this article»
Written by 5th Special Forces Group (Airborne) Public Affairs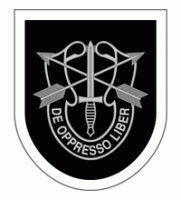 Fort Campbell, KY – Soldiers, families and friends from 2nd Battalion, 5th Special Forces Group (Airborne), also known as The Legion, gathered together on the morning of September 22nd, 2012, to pay tribute to a veteran and former member of the unit.
The tribute was in the form of the newly dedicated battalion operations complex, now named Beikirch Hall, for 2nd Bn., 5th SFG (A), in honor of Mr. Gary Beikirch, a Medal of Honor recipient.
«Read the rest of this article»
Written by Megan Locke Simpson
Fort Campbell Courier
Fort Campbell, KY – A humble 101st Airborne Division (Air Assault) Soldier received the nation's second-highest military honor in a ceremony today at McAuliffe Hall.
Sgt. Felipe Pereira is the first "Screaming Eagle" to be awarded the Distinguished Service Cross since Vietnam. The A Company, 1st Battalion, 502nd Infantry Regiment, 2nd Brigade Combat Team, squad leader earned the recognition for what the official citation calls "distinguished service and heroism" during a firefight in Kandahar, Afghanistan, November 1st, 2010.
«Read the rest of this article»
Attention All Fort Campbell Troops and Civilians. Tickets are available at MWR Leisure Travel Office beginning September 1st! Free Admission!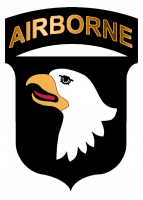 Fort Campbell, KY – Celebrate the 2011 Medal of Honor Convention with "A Tribute to American Valor" at the KFC Yum! Center, Louisville, Kentucky on Thursday, September 29th. This one night only event, scheduled to begin at 7:30pm, will honor troops, veterans and their families.
"A Tribute to American Valor" is free of charge and open to the general public however, a ticket is required for entrance. «Read the rest of this article»