Topic: Medicaid
House Bill 1117/Senate Bill 1200 Adding Offenses To the Victims Compensation Fund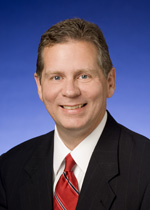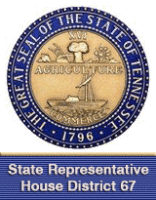 Nashville, TN – Tennessee State Representative Joe Pitts from House District 67 generously takes the time to provides the readers of Clarksville Online with updates on issues which are currently on the legislative agenda for the Tennessee House of Representatives which may be of interest to the residents of Clarksville-Montgomery County.
«Read the rest of this article»
Groundbreaking on new State Veterans Home in Montgomery County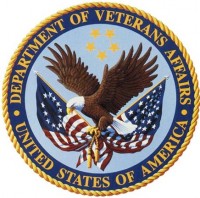 Nashville, TN – Tennessee Department of Veterans Affairs Commissioner Many-Bears Grinder joins the Tennessee State Veterans Homes Board in celebrating the announcement from U.S. News & World Report 2013 which names the Tennessee State Veterans Homes in Knoxville, TN and Murfreesboro, TN among the best in the country.
U.S. News rated more than 15,000 nursing homes using data research on nursing home safety, health inspection and staffing.  The source of the data originates from the Centers for Medicare and Medicaid Services (CMS). «Read the rest of this article»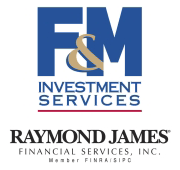 Clarksville, TN – If you like political drama, you're in luck. It seems like just yesterday the news was filled with references to the fiscal cliff. Now, coming to theaters everywhere, is "sequestration." Look for more political confrontation to unfold as sequestration gets under way.
What exactly is sequestration?
"Sequestration" refers to a series of automatic, across-the-board spending cuts to federal government agencies that are scheduled to take place in fiscal years 2013 through 2021. «Read the rest of this article»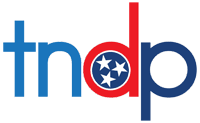 Nashville, TN – House and Senate Democrats pushed in a Tuesday press conference for a full debate and an up or down vote on a bill to allow Tennessee to expand Medicaid.
"Unfortunately, this General Assembly has been in session for more than a month now, and we've spent most of our time on trivial matters," House Democratic Leader Craig Fitzhugh said. "Whether we expand Medicaid affects the lives and livelihoods of hundreds of thousands of Tennesseans and has profound implications for our states budget." «Read the rest of this article»
Haslam highlights state's successes, lays out strategies to address challenges in 2013 address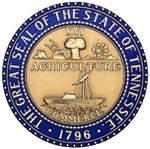 Nashville, TN – Tennessee Governor Bill Haslam Monday night delivered his 2013 State of the State address before a joint session of the General Assembly, contrasting Tennessee with Washington, D.C. and other states across the country that have struggled to keep their fiscal houses in order.
"Unlike the news coming out of our nation's capital and so many other states around the country, good things are happening in Tennessee," Haslam said.  "We have a long history of fiscal restraint that crosses party lines.  We have been deliberate about not spending money we don't have and in making a concerted effort to save for the future…And now we are well-positioned to continue to invest in a thoughtful, strategic manner." «Read the rest of this article»
Recently, I saw a graphic on Facebook depicting certain states in the USA where there were more people on welfare than working in that state. A couple of days later, I read a post that a friend shared on Facebook, again, about welfare.
I was not surprised at the post, rather, reminded that sometimes it takes a couple nudges for us to see what we're really seeing. The post was from Mike Huckabee, a former preacher and presidential candidate. «Read the rest of this article»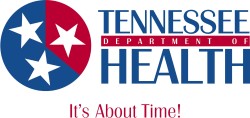 Nashville, TN – The Tennessee Department of Health Office of Health Care Facilities is providing special training for every certified nursing home in Tennessee.
TDH has received grant approval from the federal Centers for Medicare and Medicaid Services to expend more than $370,000 in federal civil monetary penalty funds collected from deficient nursing homes, and will use these funds to provide the training.
This is the largest single CMP grant application approved by CMS Region 4 to date this year. «Read the rest of this article»
Research is urgently needed on which antihypertensive drugs are safe during pregnancy and how to use them.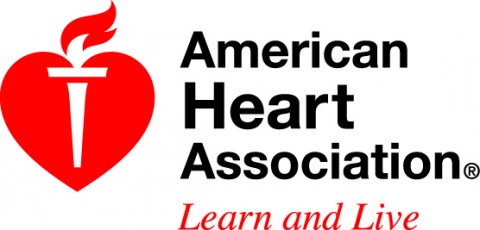 Dallas, TX – Nearly 5 percent of pregnant women are prescribed drugs to treat high blood pressure, including some drugs that aren't considered safe for mothers or their babies, according to new research in the American Heart Association's journal Hypertension.
Use of high blood pressure drugs during pregnancy is becoming increasingly common, said Brian T. Bateman, M.D., lead author and Assistant Professor of anesthesia at Harvard Medical School in Boston, MA. «Read the rest of this article»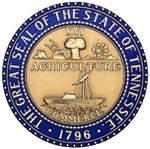 Nashville, TN – "We will review the entire Supreme Court's opinion to fully understand its impact on the State of Tennessee.  From initial reports, it appears the individual mandate has been ruled Constitutional and has been upheld.
My primary issues with ObamaCare are that it takes away the flexibility for states to encourage healthy behavior, will cost Tennessee hundreds of millions of dollars, and does nothing to solve the crisis of the cost of health care in America. «Read the rest of this article»