Topic: Medicaid
Provides health care coverage to more Tennesseans while addressing health outcomes and cost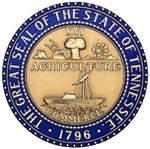 Nashville, TN – Tennessee Governor Bill Haslam today unveiled his Insure Tennessee plan, a two year pilot program to provide health care coverage to Tennesseans who currently don't have access to health insurance or have limited options.
The program rewards healthy behaviors, prepares members to transition to private coverage, promotes personal responsibility and incentivizes choosing preventative and routine care instead of unnecessary use of emergency rooms.
The governor announced that he plans to call a special session to focus on the proposal after the 109th Tennessee General Assembly convenes in January.
«Read the rest of this article»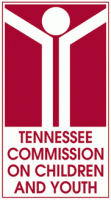 Nashville, TN – At the beginning of the school year, children wait for the school bus or in the drop-off lane for their first experience of school. Many of them arrive with the skills they need to learn. Many, however, arrive with gaps in the foundation for learning that must be filled so they can make the most of their experience.
Children do not enter school as blank slates, each equally impressionable to educators' efforts. Children enter school with figurative backpacks. Some children come with an eagerness to learn, good health, emotional security and a sense of safety fostered by a supportive family and community. Others come without important tools for learning and already weighed down by the trauma of poverty, hunger, violence or abuse.
«Read the rest of this article»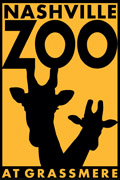 Nashville, TN – Nashville's senior community is invited to a free day at Nashville Zoo courtesy of Cigna-HealthSpring®. Nashville Zoo is partnering with Cigna-HealthSpring for this year's final biannual Senior Day at the Zoo on Monday, September 22nd.
Adults ages 65 and older will receive free Zoo admission from 9:00am – 4:00pm and a $5.00 voucher that can be used for purchases at the Zoo's food locations. There will be a $5.00 parking fee per vehicle.
«Read the rest of this article»
Yesterday marks the one year anniversary of Governor Haslam's "Tennessee plan" speech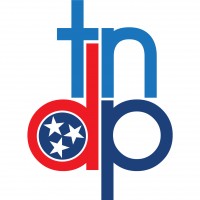 Nashville, TN –  At a press conference yesterday, House Democrats joined together to mark the one year anniversary of Governor Haslam's "Tennessee plan" speech to the General Assembly. Democrats called on the Governor and legislature to stop delaying and expand Medicaid now.
"It is well past time for Tennessee to join Arkansas, Iowa, Indiana and Pennsylvania in submitting a plan to the federal government to expand Medicaid," said Rep. Sherry Jones (D-Nashville). "While the 'Tennessee plan' will probably be less efficient and beneficial than a traditional Medicaid expansion, any plan would be better than no plan at all."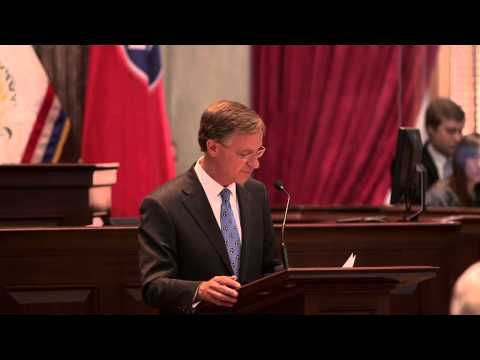 «Read the rest of this article»
Education Standards Continue to be Scrutinized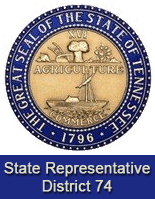 Nashville, TN – After many months of concerns being raised by parents and teachers across Tennessee, Democrats and Republicans joined together on the House floor to push a series of amendments to a bill that would delay the further implementation of Common Core and the PARCC tests associated with them for two years.
Governor Bill Haslam opposed the House version while this week the Senate has voted a different path which is not necessarily the Governor's path. These actions are brewing for a real fight for the rest of the session. «Read the rest of this article»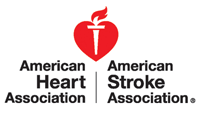 San Diego, CA - New measures that look at the quality of care provided by hospitals to stroke patients may wind up negatively affecting stroke care, the American Heart Association/American Stroke Association said in a statement.
The stroke outcome measures, which profile hospital performance for Medicare and Medicaid beneficiaries, look at whether patients die or were readmitted to the hospital within 30 days. But they do not consider the stroke's severity, even though that determination is essential to outcomes, said the AHA.
«Read the rest of this article»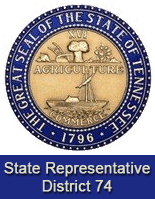 Nashville, TN – On February 3rd, Tennessee Governor Bill Haslam delivered his fourth State of the State address to the legislature.
The highlight of the speech was the Governor's plan to revive – and expand – a proposal from former Governor Bredesen to offer free college tuition to graduating high school seniors going to community or technical colleges.
In 2007, Governor Bredesen proposed using lottery funds to guarantee a free community or technical college degree for any graduating senior with a 'C' average or higher. The plan ultimately failed to receive the support of the Republicans in the State Senate. «Read the rest of this article»
TDH Projects 33 Percent Increase by End of Year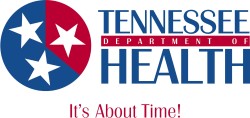 Nashville, TN – In just slightly more than nine months this year, more babies in Tennessee have been born dependent on drugs their mothers took during pregnancy than in all of 2011.
By the first week of October, 643 babies were born dependent, compared with 629 for all of 2011.
«Read the rest of this article»
Analysis Found Expensive Care Doesn't Mean Better Care

Yonkers, NY – For the fourth year in a row, Consumer Reports published rankings of hundreds of health insurance plans across the United States to help consumers determine which ones may be best for them.
This marks the first time the organization took additional steps to identify plans that both provide high-quality care and avoid costly care.
The rankings data and the "Best Value" designation come from the National Committee for Quality Assurance (NCQA), a respected non-profit health care quality measurement group. «Read the rest of this article»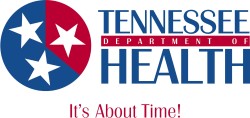 Nashville, TN – Tennessee nursing homes have exceeded the national goal of reducing antipsychotic drug use for residents living with dementia in nursing homes. As a result, Tennessee has moved from leading the nation in such use in the fourth quarter of 2011 to 48th for the first quarter of 2013.
"We can all be pleased with Tennessee's clear evidence of improvement in the wise use of these powerful medications by our committed nursing homes and caregivers," said TDH Commissioner John Dreyzehner, MD, MPH. "While there is much work left to do, it is appropriate to celebrate the initial success of this initiative and thank the dedicated stakeholders who are collaborating with each other and our department toward healthier aging in Tennessee." «Read the rest of this article»