Topic: Meharry Medical College
Among age groups, women 25-34 years had the lowest rate of awareness at 44 percent.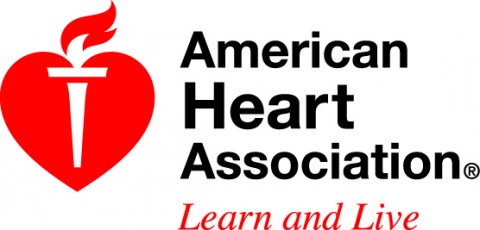 Dallas, TX – The number of women aware that heart disease is the leading cause of death has nearly doubled in the last 15 years, but that knowledge still lags in minorities and younger women, according to a new study in the American Heart Association journal Circulation.
The study showed barriers and motivators to engage in a heart healthy lifestyle are different for younger women, who also said their doctors were less likely to talk to them about heart disease. «Read the rest of this article»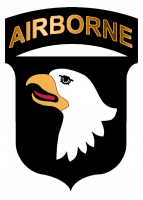 Fort Campbell, KY – It's not often that medical students get an inside look at Army Aviation, but that's exactly what resident students from The American College of Occupational and Environmental Medicine in Nashville, Tenn. did.
The residents participated in a work site visit with the 7th Squadron, 17th Cavalry Regiment, 159th Combat Aviation Brigade, Fort Campbell KY to gain first hand knowledge on components of occupational and environmental medicine within the military.
«Read the rest of this article»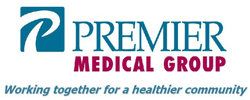 Clarksville, TN – Premier Medical Group is pleased to announce the addition of Dr. Wilson Eseme to their occupational medicine department.
Dr. Eseme, a native of Cameroon, earned his medical degree from the University of Yaoundé, Cameroon and completed additional studies at University College in London, UK and Meharry Medical College. He completed his occupational medicine residency at Meharry Medical College in Nashville.
«Read the rest of this article»
'See Me Safe' and Matthew Walker Comprehensive Health Centers Team Up for Child Safety Seat Give-A-Way in Clarksville on June 20th.

Every day in the United States, an average of 5 children (0-14 years old) were killed and over 500 were injured in motor vehicle crashes during 2007. The number one cause of death for children 2-14 is motor vehicle crashes.
Learning which car safety seat to use and how to properly install a car seat is important for all families, especially for families with children ages 4-7. Fifty percent of children of that age group were restrained correctly in booster seats in 2007. Over one in three were in an incorrect seat and 15 percent were totally unrestrained. «Read the rest of this article»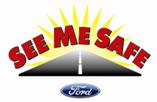 NASHVILLE, TN: Motor vehicle crashes continue to be the leading cause of death among children in the United States . According to the National Highway Traffic Safety Administration (NHTSA), child safety seats reduce fatal injury by 71 percent for infants and 54 percent for toddlers. See Me Safe, a Child Passenger Safety (CPS) program, recently held an event at the Matthew Walker Comprehensive Health Center to address this critical issue by providing families essential training and information on how to keep their children safe while in their vehicles.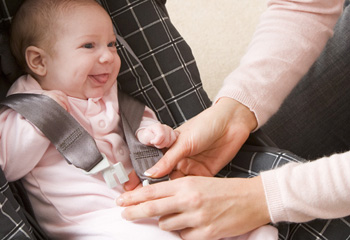 See Me Safe, developed by Ford Motor Company Fund, the philanthropic arm of Ford Motor Company, in partnership with Meharry Medical College, shows families how to keep their children safe by providing them hands-on instruction from CPS-certified technicians on the proper installation of their car seats. The program addresses some common issues, such as how to properly strap the seat into a vehicle, and explains the correct age, weight, and height requirements for each type of seat. See Me Safe will partner with Matthew Walker Comprehensive Health Center for its Nashville child passenger safety seat efforts. «Read the rest of this article»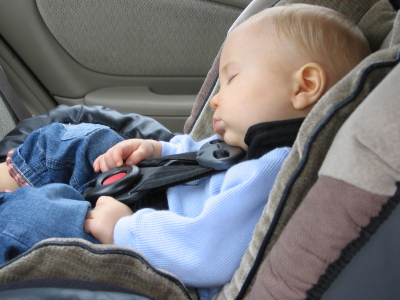 Matthew Walker Comprehensive Health Center and Meharry Medical College will sponsor a free child car seat safety check on November 15 from 10:00 a.m. to 1:00 p.m. at the  Faith Outreach Church parking lot 731 Windermere Drive in Clarksville. The program is designed to ensure that the seats are properly installed.
The child using the car seat must be present and snacks will be provided. There will be minimum paperwork to complete. A limited number of car seats will be checked — first come first serve!
For more information contact the Middle Tennessee Child Passenger Safety Center at Meharry Medical College, 615-327-5900.
Miss Black Tennessee Wins Miss Black USA Title!

Miss Kaliah Allen-Harris at her Miss Black Tennessee crowning.
Meharry Medical College sophomore Kalilah Allen-Harris was recently crowned Miss Black USA. She joins Clarksville's Rachael Smith, Miss Tennessee and Miss USA, as reigning beauty titleholders hailing from Tennessee.
As Miss Black USA, Allen-Harris becomes the national spokeswoman for the organization and receives a $20,000 scholarship. The Miss Black USA pageant celebrated a milestone this year as the pageant was held in the West African country of Gambia.