Topic: Melissa Blair
Tobacco Quitline Billboards to be placed in Clarksville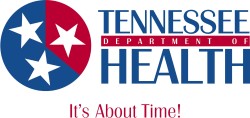 Nashville, TN – Measuring ten feet tall and 20 feet wide, it will be hard for Tennesseans to miss seeing new billboards across the state that promote the toll-free Tennessee Tobacco QuitLine.
While the size is impressive, the graphic message is even more so. It features a young mother cuddling an infant while holding a burning cigarette; the accompanying text reads: "Jenny smokes two packs a day. So does her mom."

«Read the rest of this article»
Tennessee Department of Health Shares Healthy Holiday Cooking, Eating Tips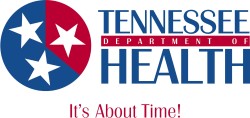 Nashville, TN – If your Thanksgiving plans include lifting weights for 10 hours or going for a seven-hour run after dinner, enjoy your meal without worries. That's how much activity it takes to burn the 4,000 calories many will consume as they work their way through turkey with all the trimmings.
But if you plan to linger around the table and take a nap or spend time on the sofa after eating, your future might hold glucose meters and insulin injections, both part of life for Tennessee's growing number of individuals with diabetes. While blood sugar testing and shots may not seem too difficult to handle, blindness, kidney failure and loss of limbs are the serious consequences for some who develop diabetes. «Read the rest of this article»
September is National Fruits & Veggies-More Matters Month

Nashville – The Department of Health is offering tips to help home cooks include the bountiful variety of fruits and vegetables in their meals while making the most of their food budget as part of the observance of National Fruits & Veggies – More Matters Month.
"It is imperative that all Tennesseans have ready access to fresh fruits and vegetables so the right food choice can be the easy choice," said Health Commissioner Susan R. Cooper, MSN, RN. "Careful spending doesn't mean you have to eat less healthy foods. Eating fruits and vegetables is a sound investment in long-term health, and can be a very inexpensive part of a healthy lifestyle."
«Read the rest of this article»