Topic: Memorial Drive
Thursday, March 7th, 2013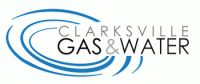 Clarksville, TN – Clarksville Gas and Water will close approximately 300 feet of the eastbound lane on Memorial Drive between Kingswood Court and Richview Road tonight at midnight.
Construction crews will be performing sewer force main maintenance and will close the lane until approximately 2:00am Friday morning. «Read the rest of this article»

Clarksville, TN – In an effort to bring more attention to drivers that drink and drive, the Clarksville Police Department is consolidating and publishing the circumstances which lead to the DUI arrest. They are arrests, not convictions.
Police made 14 DUI arrests from February 25th thru March 4th, 2013. The blood alcohol content levels ranged from .121-.201. Two of the DUIs were repeat offenders who had been previously charged. Five of those charged involved accidents.
«Read the rest of this article»

Clarksville, TN – On February 25th, 2013 around 9:00pm, Clarksville Police Officers responded to multiple calls of shots fired at the K building of the apartments at 2190 Memorial Drive.
When officers arrived they found Anthony Rhodes, 42, had been shot in the neck inside of apartment K-155. He was transported to Gateway Medical Center by ambulance, treated, and released. The investigation was turned over to Detective Kagan Dindar.
«Read the rest of this article»

Clarksville, TN – The Clarksville Department of Electricity has lost power to 3 substations: Primary which services 3200 customers, Ladd which services 5300 customers, and East which services 3000 customers.
Total of approximately 10,500 customers. «Read the rest of this article»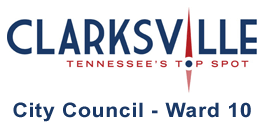 Clarksville, TN – I hope everyone had an enjoyable and safe start to the New Year. The city council cranked-up 2013 with two meetings on Thursday evening.
A special session was held to swear-in elected members and confirm the mayor's choice for pro tem. Then a couple of hours later, the usual first Thursday of the month regular voting session was conducted. «Read the rest of this article»
CrossFit Aims to make members "Stronger Than Yesterday"

Clarksville, TN – When you walk into CrossFit Conversion, you know you are not at a typical gym.  The endless rows of treadmills, elliptical machines, and stationary bicycles that are the norm for a standard gym are nowhere to be found.
Instead, you are greeted by kettle bells, plyoboxes, and tractor tires. Rings and bars hang from the ceiling, and on one wall, you see a large digital clock with the motto "You vs. You" painted above it.
«Read the rest of this article»

Clarksville TN – Most of us take our hearing for granted.  We never realize what the long term affects of loud music, noisy working conditions, or just plain neglect can have on our quality of hearing.
A routine hearing examination takes just a few minutes, and can identify if you are suffering from diminished hearing.
«Read the rest of this article»

Clarksville, TN – On Tuesday, November 27th, 2012 at 9:34 pm, Clarksville Police Officers responded to a Robbery at the Kangaroo Mart located at 1874 Memorial Drive.
According to the store clerk, a white male wearing a dark hoodie with a black bandanna and sunglasses on his face came into the store, approached her, and demanded money. The man stated he had a gun, but never displayed one. The clerk saw what appeared to the outline of a gun in the suspect's jacket.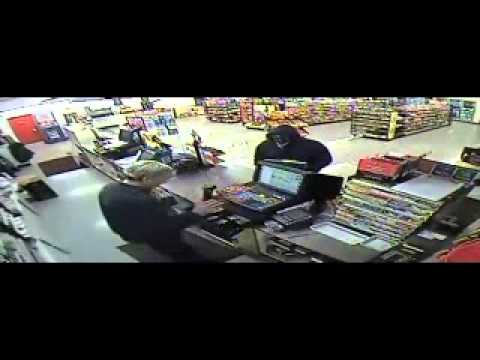 «Read the rest of this article»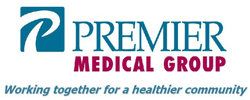 Clarksville, TN – Premier Medical Group is pleased to announce the addition of Dr. Ashley Blankenship to their Pediatric specialty practice.
Dr. Blankenship, a native of West Memphis, Arkansas, studied at Hendrix College in Conway, Arkansas and received her doctorate degree from the University of Arkansas for Medical Sciences in Little Rock. She completed her residency at the University of Mississippi Medical Center.
«Read the rest of this article»

Clarksville, TN – Clarksville Department of Electricity currently has the following areas without power:
*Edgoten Substation – feeds approximately 3700 customers. (Fort Campbell Boulevard from State Line Road to Tobacco Road, off Fort Campbell to Tiny Town Road, Airport Road, Bellglade Trailer Park, Jack Miller Boulevard from Fort Campbell Boulevard to Executive Avenue, Green Acres Subdivision, Pembroke Road) «Read the rest of this article»