Topic: memphis tn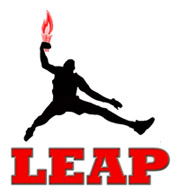 Clarksville, TN – On Friday, July 22nd, LEAP Youth held a Car Wash and Bake Sale fundraiser from 11:00am until 2:00pm. The event was help behind LEAP Plaza located at 1860 Wilma Rudolph Boulevard in Clarksville.
A car wash was $5.00 and the bake sale goodies ranged from $0.50 to $2.00.
"We do a lot of outings with the kids to teach them that nothing is free in the world. So we had them put together a couple of fundraisers to help pay for the trips they will be going on throughout the year," said Malcolm Luster, LEAP Counselor.
«Read the rest of this article»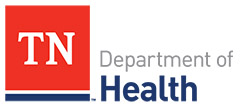 Nashville, TN – In just a few days, thousands of students from across Tennessee will take their seats in classrooms to begin a new academic year filled with wonderful experiences and learning opportunities.
As these youngsters start opening books and mingling with friends, some will miss out on the important first few days of school, unable to attend because they aren't properly immunized to prevent the spread of dangerous, infectious diseases.
«Read the rest of this article»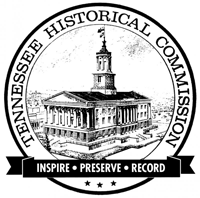 Nashville, TN – The Tennessee Historical Commission has awarded 31 grants from the federal Historic Preservation Fund to community and civic organizations for projects that support the preservation of historic and archaeological resources.
"Tennessee's treasured historic places make our state unique and contribute to our quality of life," said Patrick McIntyre, state historic preservation officer and executive director of the Tennessee Historical Commission. "These grants will help protect the sites for future generations to study and enjoy."
«Read the rest of this article»

Clarksville, TN – The Roxy Regional Theatre is gearing up to celebrate 34 years of presenting live theatre in the heart of Historic Downtown Clarksville on the corner of Franklin and First.  The Roxy has long been regarded as "the cornerstone of downtown re-development," and SEASON 34 will see new productions and exciting changes to the programming and structure of the theatre.
Ryan Bowie, longtime company member and former Director of Fundraising and Development, will take the reins as the organization's new Executive Director.
«Read the rest of this article»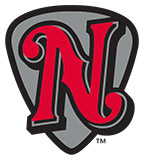 Memphis, TN – The Memphis Redbirds and Michael McKenry's walk-off home run provided the last laugh in a 7-6 win over the Nashville Sounds Wednesday night at AutoZone Park.
McKenry's game-winning solo blast with two outs in the bottom of the ninth came just moments after Max Muncy tied the game with a two-run homer in the top of the ninth.
With the Sounds (48-39) trailing 6-4, Muncy was summoned as a pinch-hitter for Carson Blair. With Joey Wendle leading from second base, Muncy hit an opposite field shot to even the game at 6-6 with one out in the top of the ninth.
«Read the rest of this article»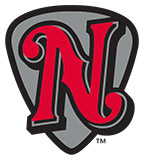 Memphis, TN – The Nashville Sounds ended their five game losing streak in fashion by clubbing three home runs to take an 8-2 win over the Memphis Redbirds Tuesday night from AutoZone Park.
Chad Pinder, Ryon Healy, and Bruce Maxwell each homered to pace the Sounds to the win. Healy would finish a triple away from the cycle as the Sounds designated hitter went 3-for-5 with a three-run home run and an RBI double to plate half of the Sounds eight runs.
Sounds starter Dillon Overton was brilliant in his return to the club as he went six innings allowing just two runs on seven hits. He picked up his eighth straight win as a Sound and his ninth of the season.
«Read the rest of this article»
AT&T Gigabit Speeds also now available to Businesses in 22 Tennessee Communities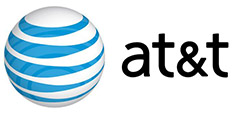 Nashville, TN – AT&T1 is bringing gigabit internet speeds to Clarksville and even more businesses in 22 Tennessee communities. With AT&T Business Fiber, more businesses can download and upload up to 1 gigabit per second (Gbps).2
"For years, as a result of the pro-business policies that have been pursued by our elected leaders at the state and local levels, AT&T has provided Gigabit and multi-Gigabit connections to businesses across Tennessee, helping to spur business success and job creation," said Joelle Phillips, president of AT&T Tennessee.  "With the increased speeds now available through AT&T Business Fiber, AT&T employees have shown yet another example of how we are innovating to increase connectivity to businesses in urban and rural areas alike."
«Read the rest of this article»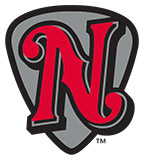 Memphis, TN – The Nashville Sounds lost their season-high fifth straight game in an 11 inning pitcher's duel 2-1 against the Memphis Redbirds Monday night from AutoZone Park.
Alberto Rosario hit the game winning RBI single to right field to score Dean Anna to give the Redbirds the 2-1 series opening win. Carlos Peguero led off the inning with an infield single. Sounds reliever Eduard Santos then lost his command and issued a walk to Dean Anna to have runners on first and second with no outs.
«Read the rest of this article»
"Fight the Bite – Hydrate Right – Respect the Sun's Might"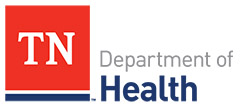 Nashville, TN – Summer is fast approaching and that means plenty of opportunities for outdoor fun and adventures across Tennessee. Thousands of music lovers will visit Nashville and Manchester June 9th through 12th for the CMA Music Festival and Bonnaroo.
Thousands more are expected for Elvis Week in Memphis August 10th through 16th and in Bristol for Bristol Motor Speedway's NASCAR event August 20th.
«Read the rest of this article»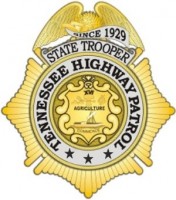 Memphis, TN – On May 20th, Trooper Owen Grear of the Tennessee Highway Patrol's (THP) Memphis District Interdiction Plus Unit (IPU) initiated a traffic stop that led to the discovery of approximately 116lbs of marijuana, and the arrest of an Arizona woman on felony drug charges.
Trooper Grear stopped a 2006, Dodge Caravan for a traffic violation on Interstate 40 at mile marker 26 in Shelby County.  As Trooper Grear made contact with the vehicle and the driver Karla D. Munoz, 23, of Phoenix, AZ, he observed a five-year-old child in the far rear seat lying down and unrestrained.
«Read the rest of this article»