Topic: Mental Health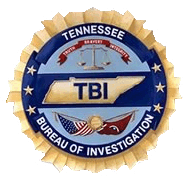 Nashville, TN – The Tennessee Bureau of Investigation today arrested a mental health facility co-owner for rape after he was indicted by the Davidson County grand jury for the incident last week.
James Thomas, 55, of Old Hickory, Tennessee, who is currently co-owner of TT & S Family Foundations, was indicted on one count of rape and one count of rape by coercion.
«Read the rest of this article»
National Women's Health Week is May 12th-18th, 2013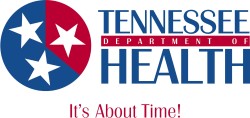 Nashville, TN – It's your time, ladies! The Tennessee Department of Health joins celebrations of National Women's Health Week, which kicks off on Mother's Day, May 12th.
This nationwide initiative calls attention to the importance of women's health and empowers them to take small, manageable steps for longer, healthier, happier lives. «Read the rest of this article»
Written by Jennifer Andersson
159th Combat Aviation Brigade Public Affairs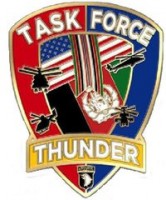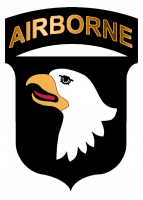 Fort Campbell, KY – Soldiers of the 159th Combat Aviation Brigade and other 101st Airborne Division soldiers participated in a Stigma Reduction Communications Campaign workshop September 18th at Fort Campbell, KY.
The objective of the workshop was to reduce the stigmas associated with seeking help for personal issues. Emotional problems, substance abuse, domestic violence, discrimination and sexual assault and harassment are surrounded by negative perceptions, which might prevent someone from seeking professional help.
«Read the rest of this article»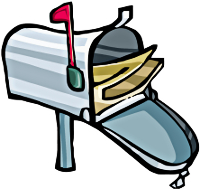 Okay, we all have things that make us crazy. It might be the neighbor next door, our tendency to try to control everything and everyone around us, the world situation, or just the fact that mail carrier keeps putting someone else's mail in our mailbox.
Whatever it is, each of us needs to have coping mechanisms to keep these annoyances from driving us nuts on a daily basis.
Here are a few ways you can at least turn loose of these irritants for a while «Read the rest of this article»
NASHVILLE – In an effort to help you keep more informed about issues important to you, State Representative Joe Pitts will be issuing a series of reports over the next several months. If you have questions or need additional information about any of the issues discussed in these reports, please let him know. This report is on education in Tennessee.
In a difficult economy, many state governments have turned to cutting education funds in order to make up the difference in revenue shortfalls. In Tennessee, we recognize that a child's ability to receive a quality education is potentially the most important event in their lives and that opportunity must be protected, even in difficult financial times.
This year, the General Assembly passed the budget keeping the Pre-K funds in place on a recurring basis, instead of the risky ruse of using lottery reserves for this necessary program. The state is required to continue paying for the program in future years and not be subject to cuts based on limited resources. Also included in our budget was funding for scholarships for our National Guard veterans. «Read the rest of this article»
Two events focus on free health care outreach. July 11th to be a day of dual health care outreach events for Clarksville-Montgomery County residents.
Free Kidney Disease Screening Available Saturday!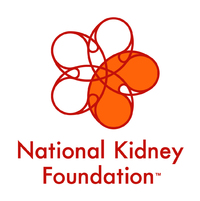 Consider these simple questions:
Do you have diabetes?
Do you have hypertension (high blood pressure)?
Do you have a family history of high blood pressure or diabetes?
If you answered 'yes' to any of these questions, you are at risk for kidney disease. This Saturday, July 11th, you, your family, loved ones and friends can get free medical assistance. Faith Outreach Church is hosting a free kidney screening from 8:30 AM to 3:30 PM. The church is located at 731 Windermere Drive. While the screenings are free, pre-registration is requested. Call 615-383-3887 to pre-register.
Free Centerstone Mental Health Fair «Read the rest of this article»
The citizens of Clarksville were treated to a wealth of information at a recent community forum hosted by the Disproportionate Minority Contact (DMC) Task Force. The program was held at the Clarksville – Montgomery County Public Library and included a reception for speakers and guests. Ms. Debrah Stafford, Juvenile Justice Director for the Tennessee Commission on Children and Youth, opened the forum with a strong power point presentation titled What About the Children?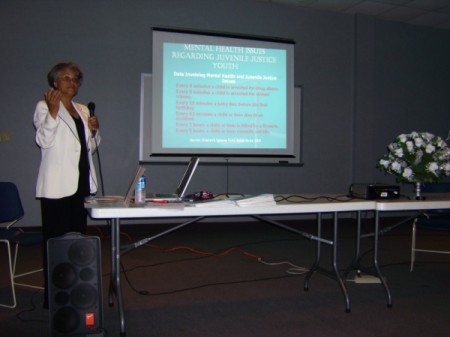 Every day in America, 540 children are arrested for various crimes, though in many cases there are mitigating situations that cause these children to come in contact with the system. Ms. Stafford suggests that we must not be "in such a hurry" to just lock up a child.
One major finding by juvenile justice professionals is that more attention should be paid to the mental heath of the child. Children in juvenile justice often have mental health and substance abuse problems, have a higher percentage of learning disabilities, have frequent histories of trauma abuse/neglect, violence in the home, and/or have parents with substance abuse problems. «Read the rest of this article»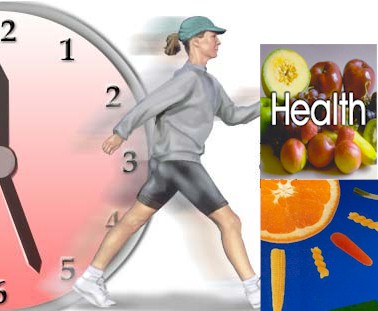 Knowledge is power, and empowerment is the goal of the first Women's Health and Wellness Expo.
Free medical screenings. Free dental check-ups. Free eye/vision screenings. Nutrition and fitness information. Classes on marriage, self-esteem, and self-image. It's all included in a single program being offered to the women of our community during a unique and absolutely free conference coming up on May 31.
This Women's Health and Wellness fair is a Community Enhancement event sponsored by the Hispanic Organization for Progress and Education [H.O.P.E.]. It will be held on May 31 from 10 a.m. to 4 p.m. at the Riverview Inn in downtown Clarksville. The event is free and offered as a community service.
Dr. Joy Twillie, a graduate of John Hopkins University will be the guest speaker on issues including Marriage and Self-esteem. Representatives from Centerstone will be available to discuss services they offer the community. «Read the rest of this article»
Editor's Note: Even as Ms. Boen was preparing this article, the issue of soldier suicide exploded on the news front again with these statistics:
Five soldiers attempt suicide everyday
2100 soldiers attempted suicide in 2007, up from 350 in 2002 [before Iraq War] — CNN 2.3.08
Comments by Clarksville, TN therapist Polly Coe's conclude this story.
Last fall, there was an article in the Leaf Chronicle [10.12.07] titled, Fort Campbell General stresses suicide prevention. It reported that with nine suicides for the year, and 16 deaths pending investigation, and with three suicides in the last two weeks, the general said:
"This is unacceptable and it must stop. I want everyone associated with Fort Campbell to take pause, and to focus on what we can do as a community to reverse this trend."
According to the Fort Campbell Courier, [12.20.07 vol. 43, no. 51], Maj. Gen. Jeffrey Schloesser, Commanding General at Fort Campbell, made suicide prevention his priority since he took command in 2006. He expanded the "buddy care" program, which has soldiers watching out for each other, to "unit watch," a program used by commanders when a soldier has suicidal thoughts. Now he is training families to recognize signs through "Building Family Resiliency" programs. He was quoted as saying:
"The individual has got to take personal responsibility. They have got to take responsibility for themselves and realize that they can save their own lives. It comes back to the individual."
An army wife spoke out about these articles and about what was going on at the base because of the suicide scares. This is her view, in her words:
I only became aware of these "programs" when there was apparently an increase in suicides in the November/December time frame.

At first I thought they had to be kidding. «Read the rest of this article»
In our better moments we wish to be better listeners. Reaching such a goal, though, requires discipline, patience, understanding and practice. In such endeavors, there will also inevitably be failures, times when we review a conversation and kick ourselves for missing the opportunity to be better communicators.
One avenue to becoming a better listener is to employ a system identified in psychology as reflective listening. It continues to be popular in teaching parents an effective means of communicating with children. It is also an invaluable technique for building bridges of communication. It is indispensable in teaching relational skills in college. It is used by progressive business brokers too. Even the military appreciate reflective listening. While in the Army I taught NCOs and officers the intricacies of this skill. Yes, even in such an autocratic system there is a place for listening. «Read the rest of this article»