Topic: Mercury
Written by Karen C. Fox
NASA's Goddard Space Flight Center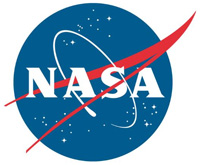 Greenbelt, MD – The solar wind of particles streaming off the sun helps drive flows and swirls in space as complicated as any terrestrial weather pattern. Scientists have now spotted at planet Mercury, for the first time, a classic space weather event called a hot flow anomaly, or HFA, which has previously been spotted at Earth, Venus, Saturn and Mars.
"Planets have a bow shock the same way a supersonic jet does," said Vadim Uritsky at NASA's Goddard Space Flight Center in Greenbelt, Maryland. "These hot flow anomalies are made of very hot solar wind deflected off the bow shock."
«Read the rest of this article»
Written by Guy Webster
NASA's Jet Propulsion Laboratory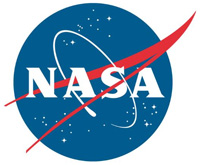 Pasadena, CA – NASA's Curiosity Mars rover has imaged the planet Mercury passing in front of the sun, visible as a faint darkening that moves across the face of the sun.
This is the first transit of the sun by a planet observed from any planet other than Earth, and also the first imaging of Mercury from Mars.
Mercury fills only about one-sixth of one pixel as seen from such great distance, so the darkening does not have a distinct shape, but its position follows Mercury's expected path based on orbital calculations.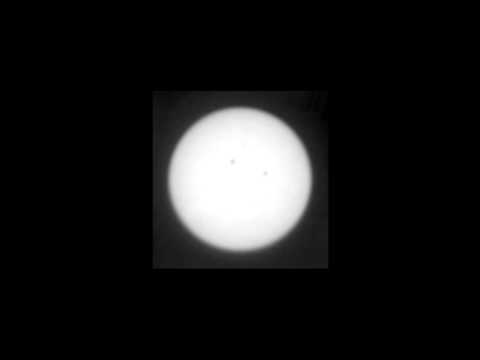 «Read the rest of this article»
Written by Whitney Clavin
NASA's Jet Propulsion Laboratory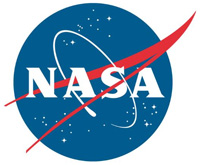 Pasadena, CA – The largest moon in our solar system, a companion to Jupiter named Ganymede, might have ice and oceans stacked up in several layers like a club sandwich, according to new NASA-funded research that models the moon's makeup.
Previously, the moon was thought to harbor a thick ocean sandwiched between just two layers of ice, one on top and one on bottom.
«Read the rest of this article»
Written by Gay Hill
NASA's Jet Propulsion Laboratory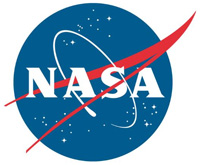 Pasadena, CA – Ten years ago, we knew Titan as a fuzzy orange ball about the size of Mercury. We knew it had a nitrogen atmosphere — the only known world with a thick nitrogen atmosphere besides Earth. But what might lie beneath the hazy air was still just a guess.
On March 6th, NASA's Cassini spacecraft will swoop down within 933 miles (1,500 kilometers) of Titan to conduct its 100th flyby of the Saturn moon. Each flyby gives us a little more knowledge of Titan and its striking similarities to our world.
«Read the rest of this article»
Written by Carol Rasmussen
NASA Earth Science News Team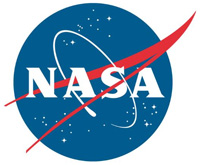 Pasadena, CA – Vigorous mixing in the air above large cracks in Arctic sea ice that expose seawater to cold polar air pumps atmospheric mercury down to the surface, finds a NASA field campaign. This process can lead to more of the toxic pollutant entering the food chain, where it can negatively affect the health of fish and animals who eat them, including humans.
Scientists measured increased concentrations of mercury near ground level after sea ice off the coast of Barrow, Alaska, cracked, creating open seawater channels called leads. The researchers were in the Arctic for the NASA-led Bromine, Ozone, and Mercury Experiment (BROMEX) in 2012.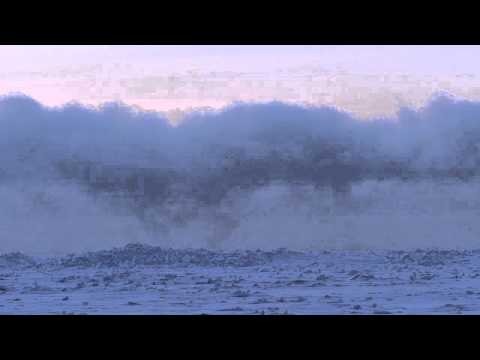 «Read the rest of this article»
NASA's Goddard Space Flight Center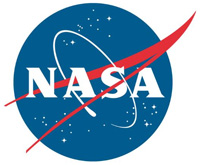 Greenbelt, MD – Chang'e 3 landed on the Moon at Mare Imbrium (Sea of Rains) just east of a 450 m diameter impact crater on December 14th, 2013.
Soon after landing, a small rover named Yutu (or Jade Rabbit in English) was deployed and took its first tentative drive onto the airless regolith. At the time of the landing LRO's orbit was far from the landing site so images of the landing were not possible.
«Read the rest of this article»
Written by David Israel
NASA's Jet Propulsion Laboratory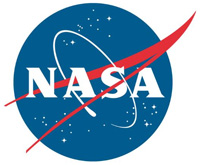 Pasadena, CA – NASA's Deep Space Network, the world's largest and most powerful communications system for "talking to" spacecraft, will reach a milestone on December 24th: the 50th anniversary of its official creation.
Over the past 50 years, antennas of the Deep Space Network (DSN) have communicated with just about every mission that has gone to the moon or beyond. The historic communiqués include "That's one small step for man. One giant leap for mankind"; numerous encounters with the outer planets of our solar system; images taken by rovers exploring Mars; and the data confirming that NASA's Voyager spacecraft had finally entered interstellar space.
«Read the rest of this article»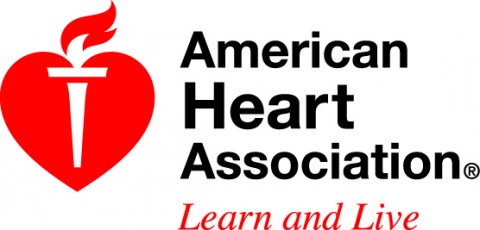 Dallas, TX – Children's congenital heart defects may be associated with their mothers' exposure to specific mixtures of environmental toxins during pregnancy, according to research presented at the American Heart Association's Scientific Sessions 2013.
Congenital heart defects occur when the heart or blood vessels near the heart don't develop normally before birth. Defects may be caused by chromosomal abnormalities, but the cause is unknown in most cases. «Read the rest of this article»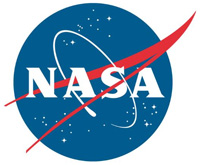 Washington, D.C. – Color and black-and-white images of Earth taken by two NASA interplanetary spacecraft on July 19th show our planet and its moon as bright beacons from millions of miles away in space.
NASA's Cassini spacecraft captured the color images of Earth and the moon from its perch in the Saturn system nearly 900 million miles (1.5 billion kilometers) away. MESSENGER, the first probe to orbit Mercury, took a black-and-white image from a distance of 61 million miles (98 million kilometers) as part of a campaign to search for natural satellites of the planet.
«Read the rest of this article»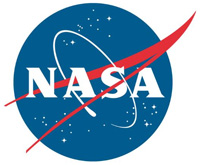 Pasadena, CA – The origin of massive invisible regions that make the moon's gravity uneven, a phenomenon that affects the operations of lunar-orbiting spacecraft has been uncovered by NASA's Gravity Recovery and Interior Laboratory (GRAIL) mission.
Because of GRAIL's findings, future spacecraft on missions to other celestial bodies can navigate with greater precision.
«Read the rest of this article»