Topic: Miami Dolphins
Tennessee Titans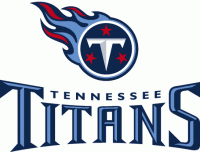 Nashville, TN – The Tennessee Titans have added tight end Joey Haynos and wide receiver Marcus Harris to the roster.
Haynos (6-8, 270) has two years of NFL playing experience with the Miami Dolphins. He has played 23 career games and recorded 21 receptions, 184 receiving yards and three touchdowns. Last season, he spent the year on injured reserve with a foot injury after playing in all 16 games in 2009, including eight starts, 19 receptions and two touchdowns. «Read the rest of this article»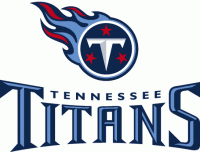 Nashville, TN – Tennessee Titans coach Mike Munchak promised Friday that he would mix things up regarding practice reps in positions where there's open competition.
Munchak was true to his word Saturday in the first practice session as players rotated in and out with different combinations, even alternating quarterbacks Matt Hasselbeck and Jake Locker between the first and second units, sometimes even within the a series.
"We think that's the best way to do it, for them to compete that way, to avoid a lot of things," Munchak said. "Avoid looking at the script beforehand, knowing what plays you are going to get, knowing who you are working with. «Read the rest of this article»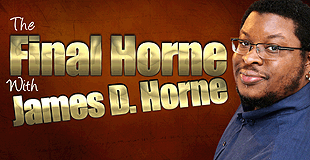 Clarksville, TN – Cam Newton dazzled the National Football League in his rookie year, but did that make him the best quarterback in the NFL. There's so many ways to distinguish quarterbacks.
You can compare them by the passer rating (both the NFL's and ESPN's), by passing yards, by touchdowns, by fourth quarter comebacks, by wins or by Super Bowl championships or the lack thereof. «Read the rest of this article»
Two Home Prime Time Games Highlight Tennessee Titans Schedule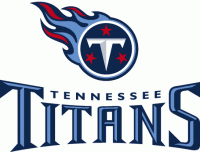 Nashville, TN – The Tennessee Titans return to the primetime football lineup with games against the New York Jets on Monday Night Football and their long-time rival the Pittsburgh Steelers on NFL Network. The Titans will open the 2012 season against the reigning AFC Champion New England Patriots at LP Field on September 9th.
"It is obviously exciting to open the season at home against a quality opponent in New England," said head coach Mike Munchak. "They have been one of the best teams in the league for a number of years and the game will be a great test for us." «Read the rest of this article»
Titans to pick 20th in NFL Draft
Free Agency begins March 13th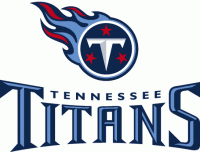 Nashville, TN – When Mike Munchak was hired as head coach of the Tennessee Titans on February 7th, 2011, an uncertain landscape awaited him. The franchise had only recently parted ways with the only head coach in its Tennessee history, and team owner K.S. "Bud" Adams, Jr. had already made the decision to begin anew at the quarterback position.
But the foremost concern on the mind of team management, players and fans alike was whether or not there would even be a football season.
A year later, on the heels of a 9-7 season in which the Titans narrowly missed out on a playoff berth, the franchise is once again enjoying stability and a sense of hope. «Read the rest of this article»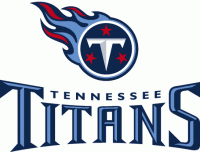 Nashville, TN – The Tennessee Titans named Brett Maxie secondary coach.
Maxie joins the Titans after spending four seasons with the Dallas Cowboys in the same role. He has 14 seasons of NFL coaching experience, including stops at Miami, Atlanta, San Francisco and Carolina.
"What stood out to me was his diverse experience as a player and a coach," said Titans head coach Mike Munchak. "He has worked with some really good coordinators from a variety of backgrounds. He is a detailed guy who has had a lot of success as a coach and a player. We were aware that his contract had expired, and I talked to a number of people around the league about him and heard nothing but positive things, which is a rarity in this league." «Read the rest of this article»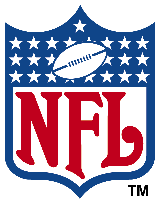 New York, NY – The Indianapolis Colts own the No. 1 pick of the 2012 National Football League Draft, which will be held on April 26th-28th.
The order of the first round of the 2012 Draft was announced by the NFL.
The NFL Draft will kick off in primetime for the third consecutive year. The first round will be held on Thursday, April 26th at 8:00pm ET. The second and third rounds are set for Friday, April 27th at 7:00pm ET. Rounds four through seven will be held on Saturday, April 28th at noon ET.  «Read the rest of this article»
Tennessee Titans (8-7) vs. Houston Texans (10-5)
Sunday, January 1st, 2012 • Noon CST • Reliant Stadium • Houston, Texas • TV: CBS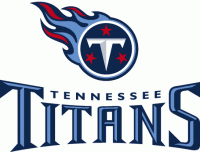 Nashville, TN – Entering the final week of the regular season, the Tennessee Titans (8-7) are still alive in the playoff race. They travel this week to face the AFC South Champion Houston Texans (10-5) at Reliant Stadium (capacity 71,054). Kickoff is scheduled for noon CST on New Year's Day, Sunday, January 1st.
In the Titans' Week 7 loss to the Texans, they fell behind early and were never able to make up lost ground. The Texans scored 27 unanswered points before quarterback Matt Hasselbeck completed a five-yard touchdown pass to tight end Jared Cook for Tennessee's only score.
Texans quarterback Matt Schaub passed for 296 yards and two touchdowns in leading his team to victory. Meanwhile, running back Arian Foster delivered 115 rushing yards and 119 receiving yards and three total touchdowns. «Read the rest of this article»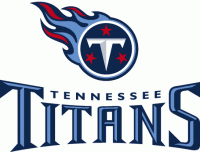 Nashville, TN – Titans quarterback Jake Locker is a finalist for Pepsi NFL Rookie of the Week honors for his two-touchdown performance in Tennessee's 23-17 loss in Atlanta on Sunday.
With starting quarterback Matt Hasselbeck leaving the game in the second half with an elbow injury, Locker saw action for the third time this season and led two touchdown drives in three total series.
After taking the field with 2:57 on the clock in the third quarter, he threw an incompletion to Damian Williams and completed an eight-yard pass to Jared Cook.  On his third play, he found Nate Washington for a 40-yard touchdown pass. «Read the rest of this article»