Topic: Miami Marlins
Austin Peay Sports Information

Clarksville, TN – Austin Peay State University's baseball team returns to the Knoxville Tennessee area for the third member of its early signing period class, adding right-handed pitcher Tyler Thompson to its 2017 class.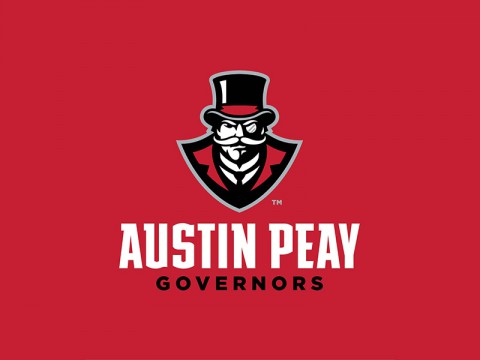 «Read the rest of this article»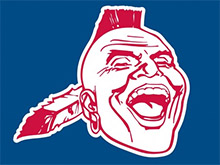 Clarksville, TN – The National League East has been a wonderful dumpster fire in 2015, which has been nice for a number of reasons. For one, that the Mets, Major League Baseball's laughingstock for the past half-decade, not only won the division handily but were the only team that any casual observer would reasonably conclude was run with something approaching competency—a team that was forced to pay a 52-year old man whose last big-league at-bat happened less than a year into George W. Bush's first term $1.2 million on July 1st—will never not be the best.
But my favorite part has been that the Braves incompetence, which happened by design, pales in comparison to the unintentional bungling by the Marlins and Nationals, with the latter's season from hell coming to a head last weekend when sentient sack of Quikrete Jonathan Papelbon attempted to do bodily harm to Bryce Harper, who happens to be the best player in the National League.
«Read the rest of this article»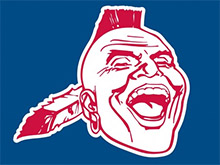 Clarksville, TN – You want me to talk about John Hart and the Confusing, Off-the-Wall, Nonsensical, Very Weird Deal or do you want me to talk about something else? I have to mention it, obviously, but I can do it in 80 words or I can do it 800 words.
You picked 80. Smart.
I think when you make a deal where the biggest principles involved are a 24-year old mid-rotation starter, a 21-year old top prospect, a two-time All-Star closer and a 30-year old super prospect whose never seen a big-league pitch and has a sketchy injury history—and the only one you end up with is the 30-year old—then unless the 30-year old turns into steroids-era Mark McGwire or better, you lost the trade. But hey, no pressure Hector Olivera. Pickles.
(Sorry, I was on 79. Needed one more.)
«Read the rest of this article»
Nashville Sounds Baseball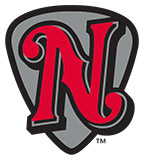 Nashville, TN – Nashville struck first but the New Orleans' bats responded, swiftly defeating the home team 9-6 at First Tennessee Park on Sunday night.
With Sounds primary leadoff hitter Craig Gentry given the night off, Joey Wendle stepped into the tone-setter role in the first inning and performed admirably, tripling to start the game.
Next batter Andy Parrino drove Wendle in and the next two batters – Ryan Roberts and Jason Pridie – followed suit loading the bases with no outs. Parrino then scored on a wild pitch and the other runners moved into scoring position. Roberts would score on a Dayan Viciedo sacrifice fly and the Sounds led 3-0 after one.
«Read the rest of this article»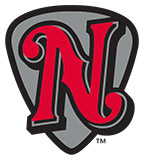 Nashville, TN – The Nashville Sounds return from the All-Star Break to open a four-game series against the Omaha Storm Chasers (Triple-A Royals) on Thursday, July 16th.
Thursday's game features a jersey salt and pepper shakers giveaway.
The weekend series will include a tote bag giveaway, autograph day, apron giveaway, Fox 17 Friday Night Fireworks and the third Faith Night of the season.
«Read the rest of this article»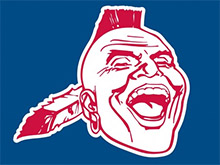 Clarksville, TN – That's right, it's time for everyone's favorite hacky midseason awards column… The Middies!
The Braves hit the halfway point on Saturday night – a dominant 9-5 win against the Phillies that was over by the fifth inning and brought the Braves within a game of .500 at 40-41.
And that this team – with one consistently good starting pitcher, a revolving door of castoffs for a bullpen and an offense best described as 'Freddie Freeman, Cameron Maybin and six guys you may have heard of' – is sniffing the possibility of .500 ball and maybe not selling at the deadline is Fredi Gonzalez's greatest achievement. Well done.
«Read the rest of this article»
Chris Bassitt, Arnold Leon Pitch Well in Losses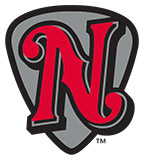 Metairie, LA – The New Orleans Zephyrs beat the Nashville Sounds twice on Monday night at Zephyr Field, taking game one 4-3, and game two 3-1.
The first matchup featured the completion of the contest the two teams began on April 27th, a game that Arnold Leon initially started. The Zephyrs could not use their original starter, Adam Conley, because he was promoted to Miami yesterday. Leon threw 3.2 innings of scoreless baseball before rain ended his outing the first time.
After the game resumed, Leon retired the first 9 batters he faced before Juan Diaz singled with two outs in the seventh. Leon would walk the next two batters and manager Steve Scarsone went to his bullpen attempting to preserve the 2-0 lead the Sounds had earned via RBI from Joey Wendle and Kent Matthes earlier in the game.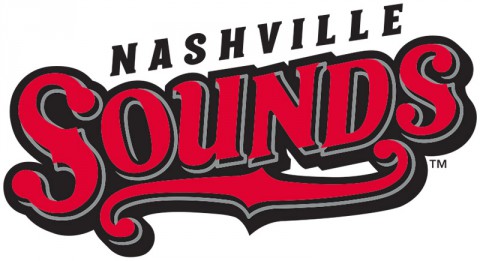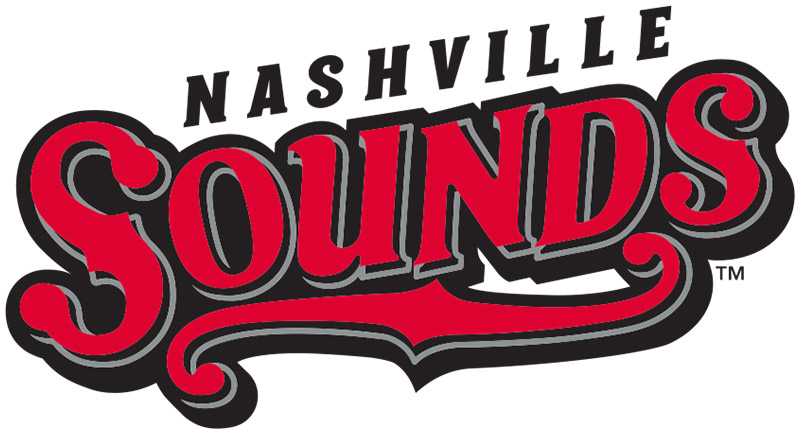 «Read the rest of this article»
Written by Colby Wilson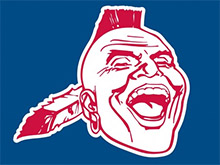 Clarksville, TN – As throw-ins go, Cameron Maybin has been pretty good so far.
For all the talk about pitching wunderkind Matt Wisler – and that talk looks justified in the very early returns – Maybin was a distant third on most people's list for 'most important player acquired in the Craig Kimbrel deal', behind Carlos Quentin, and may have mattered less to some than the acquisition of a competitive balance draft choice.
Yet Cameron Maybin has been the outfield presence the Braves have sorely needed in 2015, quickly becoming an every-day fixture in centerfield and playing exemplary defense as such to offset his sometimes-streaky offense.
«Read the rest of this article»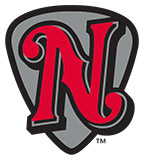 Nashville, TN – The Nashville Sounds come back from a trip out West to open an eight-game homestand against Las Vegas 51s (Triple-A Mets) and Salt Lake Bees (Triple-A Angels) beginning Friday night.
Giveaways for the homestand include a Sounds t-shirt, team photo, tie-dye koozie and a jersey drawstring bag. In addition, Thursday night's game against Salt Lake will be featured on the CBS Sports Network as the MiLB Game of the Week.
«Read the rest of this article»
Alden Carrithers Extends His Team-Best Hitting Streak To 13 Games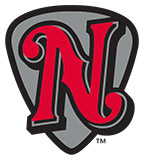 Nashville, TN – Nashville's offense was halted and the Sounds ran into a strong pitching performance on Monday night, as New Orleans grabbed a 4-1 win at First Tennessee Park.
New Orleans (1st, 3.00) and Nashville (4th, 3.85) both entered the game among league-leaders in team pitching, and the two staffs proved their dominance. Brad Mills notched his team-leading third straight quality start, but still suffered his fifth loss of the year. He tossed 7.0 innings with two runs on six hits. The left-hander induced three ground ball double plays, but also issued four walks.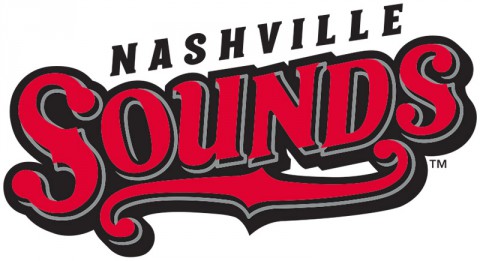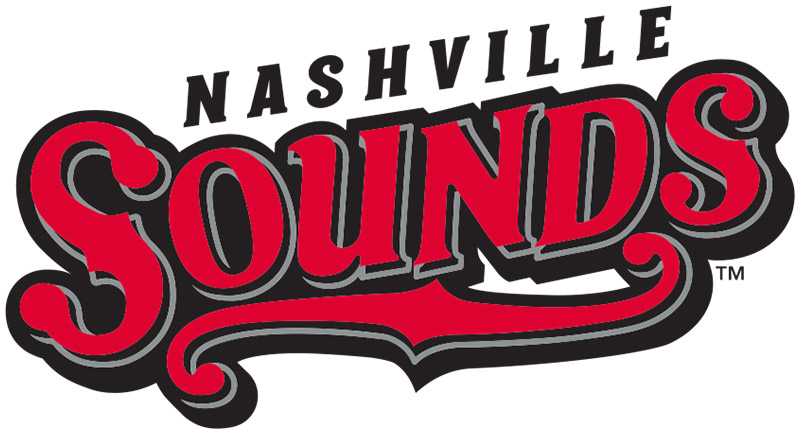 «Read the rest of this article»