Topic: Michael Jackson
These celebrities' tales are a strong reminder to review your estate plan before it's too late.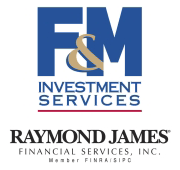 Clarksville, TN – There's a calm comfort that comes with estate planning: a sense that your family will be taken care of after you pass away (hopefully at a ripe old age). Sadly, it doesn't always happen that way.
Skipping regular estate plan reviews can lead to forgotten details, and these can create confusion and havoc for your family – or suck them into a time-consuming court case to iron everything out. Unfortunately, that was the case for these high-profile individuals and their loved ones.
«Read the rest of this article»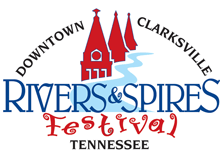 Clarksville, TN – Clarksville's 15th Rivers and Spires Festival began Thursday, April 21st not at a walk or a sprint, but like a race car roaring around the track. The performances on the Public Square Stage were a soulful adrenaline filled ride much like getting on the 50 mph triple looping Mind Bender roller coaster at Six Flags Over Georgia.
The festival start at 5:00pm and the party went on well past 10:00pm. The weather was warm with a slight breeze and best of all, the rain stayed away.
«Read the rest of this article»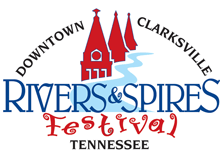 Clarksville, TN – The 15th annual Rivers and Spires Festival kicks off tonight, Thursday, April 20th, in Downtown Clarksville Tennessee from 5:00pm until 10:00pm. Chase & Ovation will headline the Public Square Stage tonight performing the music of Prince.
Rivers and Spires is an event for the whole family featuring children's activities, arts vendors, a car show, military exhibits, shopping and so much more. Those that attend will have five stages of live entertainment with over 100 performers to enjoy during the three day event.
«Read the rest of this article»
Nashville, TN – The fifth incarnation of the Musicians Hall of Fame and Museum (MHOF) Induction Ceremony took place on October 26th, 2016 at the Nashville Municipal Auditorium and a who's who of Music City's musical nobility were on hand to witness a high-flying night of music history.
The MHOF first opened on June 6th, 2006 to honor all musicians regardless of genre or instrument. While the Hall is populated by many well-known artists part of the mission statement of the organization is to showcase some of the lesser known talent and sideman who were responsible for creating the greatest songs in the library of recorded music.
«Read the rest of this article»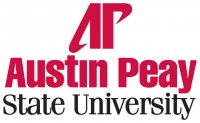 Clarksville, TN – At 6:00pm and 8:00pm on October 29th, the Austin Peay State University Department of Music will host a light-hearted, family-friendly concert about death.
"But we're going to try and make death as fun as we can possibly make it," David Steinquest, APSU professor of music, said.
This might sound a bit odd to those unfamiliar with the annual APSU Halloween Percussion Concert, but fans of the event know the theme will fit in nicely with the strange blend of music and mayhem that has come to define the wildly popular community event for the last 29 years.
«Read the rest of this article»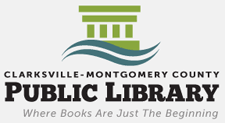 Clarksville, TN – The Clarksville-Montgomery Public Library will be offering two new electronic resources for library card holders in Montgomery County – Freegal Music and Universal Class – available immediately on the library website: www.mcgtn.org/library — under the E-Resources tab.
Freegal Music, which is short for Free and Legal, is a resource that expands the collection of music available to C-MCPL library card holders by over 3 million songs. Each cardholder in good standing may download up to three MP3 files per week at no charge. These songs become the property of the library user once they are downloaded. «Read the rest of this article»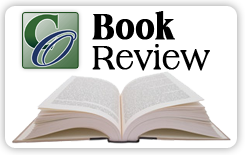 Clarksville, TN – Award-winning Clarksville Journalist A.J. Dugger III has written an exciting new book about The Dealers, an unsung funk and R&B band from Memphis, TN. Dugger is passionate about telling the story of the band, which includes his mother and uncles.
The book, titled "The Dealers: Then and Now," was published on July 19th, 2013.
The Dealers regularly opened for many music legends during the 1970s and '80s. "Marvin Gaye kissed my mom on the right ear," said Dugger, who writes for The Tennessee Tribune and The Murfreesboro Post. "There are lots of interesting stories in the book not just about The Dealers, but about many of the music legends they were affiliated with."
«Read the rest of this article»
Rivers and Spires Festival | Friday April 19th | 5:00pm-10:00pm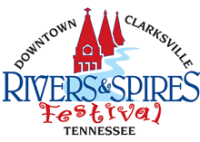 Clarksville, TN – The 11th Annual Rivers and Spires Festival kicked off last night with performances by several outstanding bands that rocked Downtown Clarksville. The Festival continues tonight at 5:00pm with more music and activities for the entire family.
Chris Monhollen a multi-talented musician and award winning vocalist from Clarksville, Tennessee hits the Family Fun Stage at 5:00pm. He has performed in numerous shows and local festivals in the Middle Tennessee area.
«Read the rest of this article»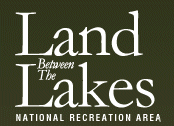 Golden Pond, KY – Due to popular demand, the Laser Light Music Shows extended their run through December at the Golden Pond Planetarium in the Land Between The Lakes (LBL) National Recreation Area. During September and October, on Tuesdays and Saturdays, shows will run at 5:30pm and 7:00pm both days.
In November and December, shows only run at 5:30pm on Saturdays through December 22nd, the Saturday before Christmas. «Read the rest of this article»
Clarksville, TN – Since the age of four, D.J. Pryor has been making his friends and family laugh. Pryor, 24, is a comedian living in Clarksville, TN. He learned early in life that making people laugh was his gift. "It was a way to get out of trouble," he said. "My way of getting out of trouble was to make my aunt and grandma laugh."
Pryor is originally from Petersburg, VA. His father was in the military, which transported the family to Clarksville.
One thing that changed Pryor's life forever was when he aunt gave him the permission to curse. "She said, 'I'll let you curse. But only if you do it in front of my guests and make us laugh,'" said Pryor. In addition to cursing and telling jokes, young Pryor would twirl into a Michael Jackson dance routine or do other silly antics to get a rousing reaction from adults. When he turned 15, he started to do stand-up professionally. «Read the rest of this article»