Topic: Middle East
Written by Staff Sgt. Barbara Ospina
5th Special Forces Group (Airborne) Public Affairs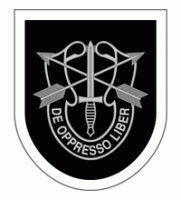 Fort Campbell, KY – In an emergency room or a hospital you will find a group of people who all have one thing in common; they need medical care. The level of care might range from a common cold, to a broken bone or life threatening trauma.
Our society has not only grown to rely on, but also to trust in our medical system and the care provided, whether it is a medic on an ambulance or by doctors in the emergency room.
«Read the rest of this article»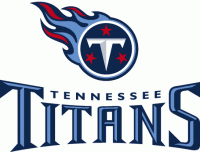 Nashville, TN - The Tennessee Titans welcome Sony Nashville recording artist Angie Johnson to sing the National Anthem prior to Sunday's Titans-Jaguars game at LP Field.
A dedicated member of the United States Air Force, the Missouri-born artist began her military career as an intelligence analyst and later transitioned to the prestigious Tops In Blue.
«Read the rest of this article»
Clarksville, TN – LEAP Board President Katrina Bufkin passed the torch of leadership to President elect Joe Shakeenab. "While Joe's term as President, officially begins January 1st, 2013, he has already made an impact on LEAP by laying out a Plan to assist the organization in building capacity" commented Richard "Reason" Garrett.
Joe has the distinguished honor of being a retired Special Forces Warrant Officer (Green Beret) with 28 years of military service. He spent 20 years of service with the 5th Special Forces Group. During his years of military travel to the Middle East and the Horn of Africa, He grew accustomed to sacrificing so others could have better opportunities in life. Today, he continues to take this concept with him and impart such principles in others. «Read the rest of this article»
Written by 101st Airborne Division (Air Assault) Public Affairs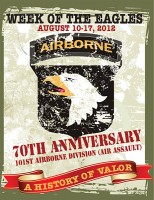 Fort Campbell, KY – The "Screaming Eagles" of the 101st Airborne Division (Air Assault) will host the 2012 Week of the Eagles, August 10th-17th, 2012, at Fort Campbell, KY, to reflect upon all that the division's Soldiers have achieved since the unit was created with no history, but with a "Rendezvous with Destiny."
"Week of the Eagles is a time for 101st Soldiers of the past and present to come together and reflect on the great legacy of the 101st Airborne Division," said Maj. Gen. James C. McConville, commanding general of the 101st Airborne Division (Air Assault).
"This year is particularly significant because it coincides with the 70th anniversary of the division. We invite all Soldiers, families and friends to participate and experience Week of the Eagles 2012."
«Read the rest of this article»
Tennessee Highway Patrol Major, Three Captains among those Recognized

Nashville, TN – Tennessee Department of Safety and Homeland Security officials formally recognized six recent promotions in a special ceremony Tuesday at the Tennessee Highway Patrol Training Center in Nashville.
Commissioner Bill Gibbons, Deputy Commissioner Larry Godwin, Tennessee Highway Patrol Colonel Tracy Trott, and Assistant Commissioner David Purkey were on-hand to congratulate the recipients. «Read the rest of this article»
Essay Written by Michaela Larson of New Providence Middle School
As part of the Clarksville Kiwanis Club's Memories of Service and Sacrifice Project's "Interview a Veteran Contest"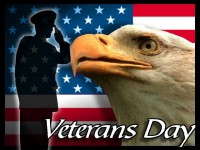 The military is important. The Air Force, Army, and Marine Corps all work together to keep our country safe. Ever since the attack on September 11th, 2001, our soldiers have been more highly respected and are more essential for our nation to survive. Most of us know at least one soldier. My soldier is my protector. He is my Dad. He joined the military in August of 1998 and has been serving for our country ever since. Some of the things he has sacrificed are time with his family, safety and friends.
My dad, Specialist Zechariah Larson, has been on four deployments for the Army and away from home for a total of over four years. His first time overseas began in March of 2003, when I was almost five. He was gone to Iraq for eight months.
«Read the rest of this article»
Written by Sgt. Joe Padula
2nd Brigade Combat Team, 101st Airborne Division PAO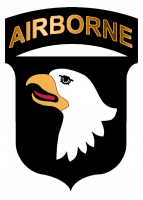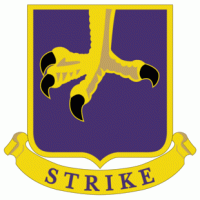 Hopkinsville, KY – World War II baseball caps, Vietnam POW vests and Dessert Combat Uniforms filled the streets of downtown Hopkinsville, November 5th, for a parade to honor those who served their nation. Leading the parade were some of the men and women, who a few months ago were on the front lines of the War on Terror in southern Afghanistan, the Strike Soldiers of 2nd Brigade Special Troops Battalion, 2nd Brigade Combat Team, 101st Airborne Division (Air Assault).
"It's very important for us to be here today and the mission we just did in Afghanistan, confirms that importance," said Sgt. 1st Class Norris Kennedy, the one who organized Strike's representation in the parade. "You're also honoring the warriors who preceded you and they need to know that we appreciate them."
«Read the rest of this article»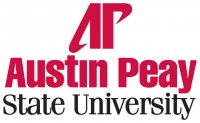 Clarksville, TN – Early in the morning on May 31st, 2010, a group of Israeli commandos boarded a Turkish ship in the Mediterranean Sea, filled with pro-Palestinian activists. The boat was part of an aid-flotilla, seeking to break the Israeli blockade of the Gaza Strip. The commandos planned to bring the ship into the nearby port of Ashdod, but a scuffle soon broke out between the soldiers and the passengers. When the shooting stopped, nine activists were dead and several soldiers were wounded.
The incident sparked an international crisis, with media outlets across the globe picking up the story. Dr. Christos Frentzos, an Austin Peay State University associate professor of history, watched the ongoing news coverage from a unique vantage point. He was in Israel during those tumultuous days as part of a counterterrorism fellowship, sponsored by the Foundation for the Defense of Democracies. «Read the rest of this article»
Written by Dr. Tony Phillips
Science at NASA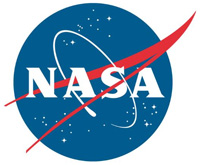 Washington, D.C. – On October 8th Earth is going to plow through a stream of dust from Comet 21P/Giacobini-Zinner, and the result could be an outburst of Draconid meteors.
"We're predicting as many as 750 meteors per hour," says Bill Cooke of NASA's Meteoroid Environment Office. "The timing of the shower favors observers in the Middle East, north Africa and parts of Europe."
Every 6.6 years Comet Giacobini-Zinner swings through the inner solar system. With each visit, it lays down a narrow filament of dust, over time forming a network of filaments that Earth encounters every year in early October.
«Read the rest of this article»
Opportunities for Volunteers and Service Agencies to Participate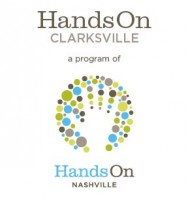 Clarksville, TN – September 11th, 2011 is the 10th anniversary of the terrorist attacks that forever changed the United States and its people.  It's designated as the National Day of Service and Remembrance.
To bring Americans together in the same spirit of compassion, unity and service as so many had after 9/11, Hands On Clarksville is coordinating Serve to Remember, an event that offers a variety of volunteer activities between September 1st and 11th.  «Read the rest of this article»