Topic: Middle East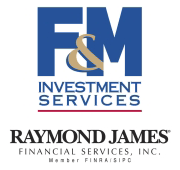 Clarksville, TN – The economic data were mixed. New home sales were much weaker than expected in June, with a sharp downward revision to May (March and April figures were also revised lower) – however, these figures are reported with an enormous level of uncertainty.
Existing home sales improved, with a further increase in the number of homes for sale. Durable goods orders rose moderately, but details showed a lackluster trend in shipments of nondefense capital goods. The Consumer Price Index rose 0.3% (+2.1% y/y), inflated partly by the seasonal adjustment for gasoline (which rose 0.3% before adjustment and +3.3% after adjustment). Ex-food & energy, the CPI edged up 0.1% (+2.0% y/y).
«Read the rest of this article»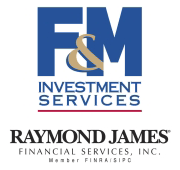 Clarksville, TN – The retail sales and industrial production reports had similar stories – gains in June were disappointing relative to expectations, but figures for April and May were revised higher. These data (which are subject to revision) are consistent with a sharp rebound in economic activity in 2Q14 (following weather–related weakness in 1Q14), but also suggest some loss of momentum heading towards 3Q14.
The Producer Price Index and import price reports showed no appreciable pipeline pressures for inflation.
«Read the rest of this article»
Written by Alan Buis
NASA's Jet Propulsion Laboratory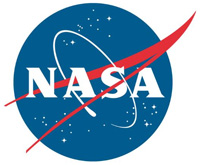 Pasadena, CA – Nitrogen and oxygen make up nearly 99 percent of Earth's atmosphere. The remaining one percent is comprised of gases that — although present in small concentrations — can have a big impact on life on Earth.
Trace gases called greenhouse gases warm the surface, making it habitable for humans, plants and animals. But these greenhouse gases, as well as clouds and tiny particles called aerosols in the atmosphere, also play vital roles in Earth's complex climate system.
«Read the rest of this article»
Written by Sgt. Justin A. Moeller
5th Special Forces Group (Airborne) Public Affairs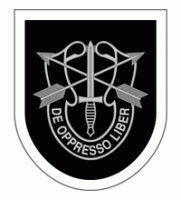 Fort Campbell, KY – Soldiers with the 3rd Battalion, 5th Special Forces Group (Airborne), welcomed their new commander July 1st, 2014.
During a ceremony held at Gabriel Field, Lt. Col. Lewis J. Powers relinquished command of the 3rd Bn., 5th SFG (A), to Lt. Col. Brent W. Lindeman.
"Under the command of Lt. Col. Powers, 3rd Battalion has successfully executed hundreds of missions of critical importance across the entire Middle East," said Col. John W. Brennan, commander of the 5th SFG (A). "From combat operations in remote locations of Afghanistan, to critical advise and assist missions in Iraq, and other locations throughout the Central Command's area of responsibility—3rd Battalion has always risen to the challenges before them and emerged victorious."
«Read the rest of this article»
Written by Staff Sgt. Barbara Ospina
5th Special Forces Group (Airborne) Public Affairs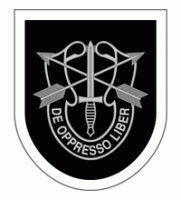 Fort Campbell, KY – In an emergency room or a hospital you will find a group of people who all have one thing in common; they need medical care. The level of care might range from a common cold, to a broken bone or life threatening trauma.
Our society has not only grown to rely on, but also to trust in our medical system and the care provided, whether it is a medic on an ambulance or by doctors in the emergency room.
«Read the rest of this article»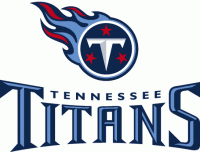 Nashville, TN - The Tennessee Titans welcome Sony Nashville recording artist Angie Johnson to sing the National Anthem prior to Sunday's Titans-Jaguars game at LP Field.
A dedicated member of the United States Air Force, the Missouri-born artist began her military career as an intelligence analyst and later transitioned to the prestigious Tops In Blue.
«Read the rest of this article»
Clarksville, TN – LEAP Board President Katrina Bufkin passed the torch of leadership to President elect Joe Shakeenab. "While Joe's term as President, officially begins January 1st, 2013, he has already made an impact on LEAP by laying out a Plan to assist the organization in building capacity" commented Richard "Reason" Garrett.
Joe has the distinguished honor of being a retired Special Forces Warrant Officer (Green Beret) with 28 years of military service. He spent 20 years of service with the 5th Special Forces Group. During his years of military travel to the Middle East and the Horn of Africa, He grew accustomed to sacrificing so others could have better opportunities in life. Today, he continues to take this concept with him and impart such principles in others. «Read the rest of this article»
Written by 101st Airborne Division (Air Assault) Public Affairs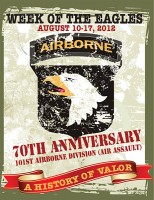 Fort Campbell, KY – The "Screaming Eagles" of the 101st Airborne Division (Air Assault) will host the 2012 Week of the Eagles, August 10th-17th, 2012, at Fort Campbell, KY, to reflect upon all that the division's Soldiers have achieved since the unit was created with no history, but with a "Rendezvous with Destiny."
"Week of the Eagles is a time for 101st Soldiers of the past and present to come together and reflect on the great legacy of the 101st Airborne Division," said Maj. Gen. James C. McConville, commanding general of the 101st Airborne Division (Air Assault).
"This year is particularly significant because it coincides with the 70th anniversary of the division. We invite all Soldiers, families and friends to participate and experience Week of the Eagles 2012."
«Read the rest of this article»
Tennessee Highway Patrol Major, Three Captains among those Recognized

Nashville, TN – Tennessee Department of Safety and Homeland Security officials formally recognized six recent promotions in a special ceremony Tuesday at the Tennessee Highway Patrol Training Center in Nashville.
Commissioner Bill Gibbons, Deputy Commissioner Larry Godwin, Tennessee Highway Patrol Colonel Tracy Trott, and Assistant Commissioner David Purkey were on-hand to congratulate the recipients. «Read the rest of this article»
Essay Written by Michaela Larson of New Providence Middle School
As part of the Clarksville Kiwanis Club's Memories of Service and Sacrifice Project's "Interview a Veteran Contest"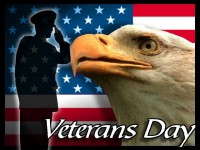 The military is important. The Air Force, Army, and Marine Corps all work together to keep our country safe. Ever since the attack on September 11th, 2001, our soldiers have been more highly respected and are more essential for our nation to survive. Most of us know at least one soldier. My soldier is my protector. He is my Dad. He joined the military in August of 1998 and has been serving for our country ever since. Some of the things he has sacrificed are time with his family, safety and friends.
My dad, Specialist Zechariah Larson, has been on four deployments for the Army and away from home for a total of over four years. His first time overseas began in March of 2003, when I was almost five. He was gone to Iraq for eight months.
«Read the rest of this article»