Topic: Middle Tennessee

Nashville, TN – The Tennessee Wildlife Resources Agency is partnering with the University of Tennessee to conduct a comprehensive 6-year wild turkey research project after receiving inconclusive results from a 3-year turkey disease study.
A recently-concluded turkey disease project, conducted by TWRA and the UT College of Veterinary Medicine, was conducted in response to concerns expressed by citizens in southern Middle Tennessee that the agricultural use of chicken litter as fertilizer may serve as a means of disease transmission to wild turkeys.
«Read the rest of this article»
Clarksville, TN – Clarksville Mayor Kim McMillan was elected co-vice chair of the Middle Tennessee Mayors Caucus as the regional partnership of mayors and county executives met this week to choose officers and endorse state action on transportation funding.
The caucus also elected Williamson County Mayor Rogers Anderson as its new chairman and Metro Nashville Mayor Megan Barry as a co-vice chair.  Anderson steps into the position held by Franklin Mayor Ken Moore for the past three years.
«Read the rest of this article»
APSU Sports Information

Murfreesboro, TN – The Austin Peay State men's tennis opened its fall season with a pair of wins over Chattanooga and Middle Tennessee while falling to Alabama-Birmingham at the 2016 Dale Short Shootout presented by Jason's Deli.
APSU opened the weekend with a 7-0 loss to UAB, but rebounded to close out the weekend's matches with wins over UTC and host MTSU.
«Read the rest of this article»
Tennessee State Representative Joe Pitts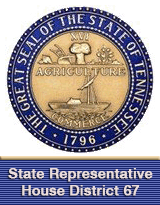 Clarksville, TN – One federal agency, four state departments and fifteen months later, the phone call Scott Thomas, owner of Thomas Lumber Company in Clarksville made to Tennessee State Representative Joe Pitts about his company's need to have current employees and applicants tested for a commercial drivers' license has ended in a victory for job applicants and companies in northern Middle Tennessee.
On Thursday, September 22nd, a red ribbon was cut on the mobile commercial drivers' license testing site at the Tennessee College of Applied Technology (TCAT) in Clarksville.
«Read the rest of this article»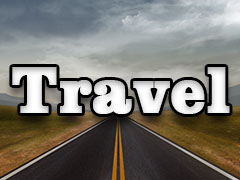 Nashville, TN – As the writers of this article we spent the majority of our lives in New Jersey before relocating to Tennessee in late 2015. Being lifelong residents of the Garden State it was almost mandatory compulsory behavior to be a fan of its famous favorite son, Bruce Springsteen – and we were.
But, our fascination with the man centered mainly around his interest in helping with the revitalization and restoration of the shore town that put him on the map in the first place – Asbury Park.
«Read the rest of this article»

Clarksville, TN – Soldiers And Families Embraced (SAFE) recently received a grant from The Healing Trust, formerly Baptist Healing Trust, which awarded funds totaling over $1.1 Million in its most recent grant cycle.
SAFE's grant was for $29,500 and will be used to provide counseling to military families. SAFE provides free, confidential, professional counseling to active duty military, veterans and their families.
«Read the rest of this article»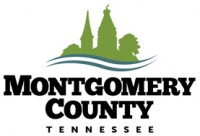 Montgomery County, TN – Montgomery County Mayor Jim Durrett is proud to introduce Hytch to the citizens of Montgomery County. Hytch is a free phone app available to all smart phone users to match drivers with similar routes for potential ride sharing. The Hytch concept is simple — match, chat, ride, repeat.
Montgomery County Mayor Durrett states, "We know that approximately 20,000 people choose to work outside of Montgomery County with the majority of those using the I-24 corridor between Clarksville and Nashville."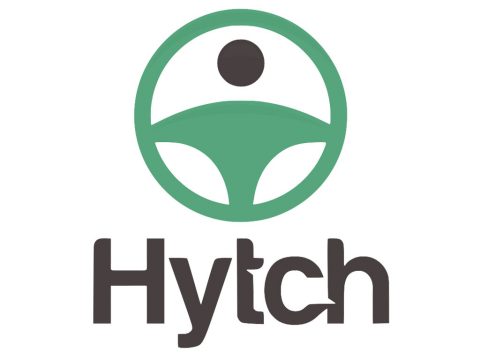 «Read the rest of this article»
The 149th Meeting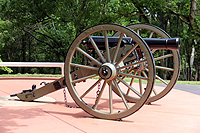 Clarksville, TN – The next meeting of the Clarksville (TN) Civil War Roundtable will be on Wednesday, September 21st, 2016 at the Bone & Joint Center, 980 Professional Park Drive, right across the street from Tennova Healthcare. This is just off Dunlop Lane and Holiday Drive and only a few minutes east of Governor's Square mall.
The meeting begins at 7:00pm and is always open to the public. Members please bring a friend or two – new recruits are always welcomed.
Topic: "The 11th Tennessee Infantry"
«Read the rest of this article»

Clarksville, TN – Art can be seen as a window into the world, and Austin Peay State University art and biology double major Nicole Santoyo's recent work has done that, offering a look into a familiar world through the lenses of an unfamiliar visitor.
Santoyo was awarded a 2015-16 Presidential Research Scholarship (PRS) for her presentation, titled "Southern Epic: Addressing Contemporary Tennessean Life," a series of oil paintings addressing what she saw as a misrepresentation of the South; namely, a tendency to focus on presenting life in states like Tennessee as more idyllic and glamorous than the reality.
«Read the rest of this article»
APSU Sports Information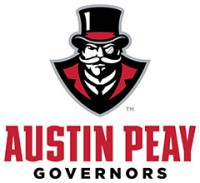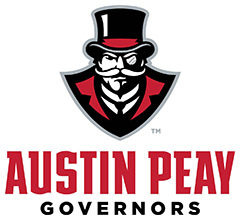 Chattanooga, TN – Austin Peay State University men's and women's cross country teams continued to make improvements in the second meet of the season, the Powerade Invite, at the Moccasin Bend Race Course.
The Governors men's team finished fourth out of six competing schools, while the women claimed sixth of seven spots. Other universities competing in the event were Middle Tennessee, who won both events, Alabama, Chattanooga, Samford, Mercer and Alabama A&M.
«Read the rest of this article»