Topic: Mississippi River
Written by Alan Buis
NASA's Jet Propulsion Laboratory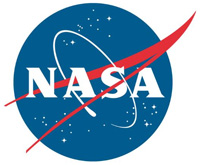 Pasadena, CA – The Louisiana coastline is sinking under the Gulf of Mexico at the rate of about one football field of land every hour (about 18 square miles of land lost in a year). But within this sinking region, two river deltas are growing. The Atchafalaya River and its diversion channel, Wax Lake Outlet, are gaining about one football field of new land every 11 and 8 hours, respectively (1.5 and 2 square miles per year).
Last fall, a team from NASA's Jet Propulsion Laboratory in Pasadena, California, showed that radar, lidar and spectral instruments mounted on aircraft can be used to study the growing deltas, collecting data that can help scientists better understand how coastal wetlands will respond to global sea level rise.
«Read the rest of this article»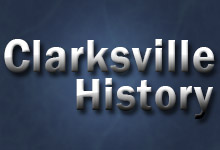 Clarksville, TN – In 1780 a group of 300 daring pioneers decided to journey upon the Tennessee River and the Cumberland River in flatboats and canoes.
The destination for some of them would be present day Montgomery County, upon the Red River at the mouth of Passenger Creek. Yet, in order to arrive at their destination they had to guide their boats through a frontier full of Native Americans determined to attack them.
Why would they attempt such an endeavor which seemed to almost promise violence, deprivation, and other hardships?
«Read the rest of this article»
Written by Alan Buis
NASA's Jet Propulsion Laboratory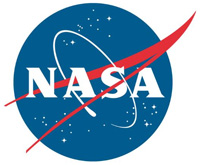 Pasadena, CA – Dramatic, widespread shoreline loss is revealed in new NASA/U.S. Geological Survey annual maps of the Louisiana marshlands where the coastline was most heavily coated with oil during the 2010 BP Deepwater Horizon oil spill in the Gulf of Mexico.
Following the spill, the length of shoreline that receded more than 13 feet (4 meters) a year quadrupled compared to the year before the spill. The land losses occurred mainly in areas where oil had washed ashore during the spill.
«Read the rest of this article»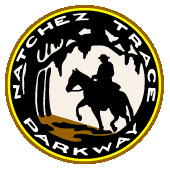 Tupelo, MS – The Natchez Trace, also known as "Old Natchez Trace," is a 440 historic forest trail that links the Cumberland River, Tennessee River and Mississippi River. The trail was used by Native Americans and later, by European and American Explorers.
Today, the Natchez Trace Parkway and bridge, commemorates the path used by early explorers.
It's a recreational favorite among bikers, bicyclists, hikers, campers, boaters and just about anyone who enjoys the great outdoors, surrounded by incredible history.
«Read the rest of this article»

Clarksville, TN – Sunday afternoon, October 23rd, the American Queen of the American Queen Steamboat Company docked at Clarksville's McGregor Park along the banks of the Cumberland River.
The American Queen's stop in Clarksville is part of their 9 day "American Music" themed cruise that started in Nashville on October 23rd and ends in Memphis on October 31st.
«Read the rest of this article»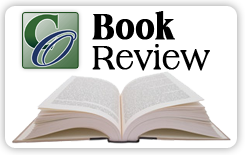 Clarksville, TN – Clarksville resident, Dr. Michael Shoulders, has written Crossing the Deadline: Stephen's Journey through the Civil War (Sleeping Bear Press) just in time for a must have summer read. With palatable feeling for the young 13-year-old Stephen Gaston, a Centerville, Indiana native who joins the Union Army to become a bugler for Colonel Eli Lilly.
Stephen's older brother has already been killed in the Civil War and Stephen feels compelled to do his part. Little does he know that a long term in prison and a stint as a passenger on the Sultana await him.
«Read the rest of this article»
NASA's Jet Propulsion Laboratory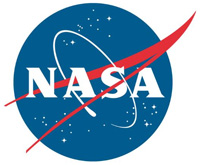 Pasadena, CA – New Orleans and surrounding areas continue to sink at highly variable rates due to a combination of natural geologic and human-induced processes, finds a new NASA/university study using NASA airborne radar.
The observed rates of sinking, otherwise known as subsidence, were generally consistent with, but somewhat higher than, previous studies conducted using different radar data.
The research was the most spatially-extensive, high-resolution study to date of regional subsidence in and around New Orleans, measuring its effects and examining its causes.
«Read the rest of this article»

Tullahoma, TN – The Tennessee Fish and Wildlife Commission approved the state's 2016-17 hunting seasons at its May meeting which concluded Friday at the Arnold Air Force Base Gossick Leadership Center.
The state's hunting seasons are annually established each year during the TWFC's May meeting. The Tennessee Wildlife Resources Agency made its recommendations during the April meeting. Additional recommendations were made by commission members.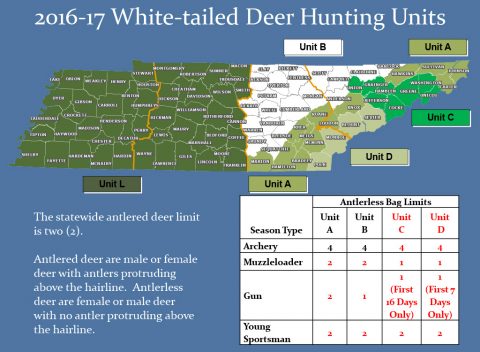 «Read the rest of this article»
Portions of Northwest Tennessee Closed for Young Sportsman Deer Hunt

Nashville, TN – The Tennessee Fish and Wildlife Commission has voted to close portions of northwest Tennessee for this weekend's Young Sportsman Deer Hunt due to severe flooding along the Mississippi River.
The commission met via conference call on Thursday morning to discuss the flooding in areas in the West Tennessee area and how it would impact this weekend's scheduled two-day Young Sportsman Deer Hunt.
"The flood waters in West Tennessee, occurring uncharacteristically during deer hunting season, offered a unique challenge as the commissioners and agency strive to protect wildlife but still offer as much opportunity as possible," said TWRA Executive Director Ed Carter. "After hearing from constituents about deer being stranded on high ground, the commissioners asked for a teleconference briefing and asked multiple questions ranging from the impact to the deer herd to those who might pursue deer in flooded areas." «Read the rest of this article»
Written by Hal Pierce / Rob Gutro
NASA's Goddard Space Flight Center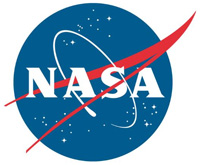 Greenbelt, MD – NASA's Global Precipitation Measurement or GPM mission core satellite analyzed extreme weather that affected the U.S. over the course of five days. Heavy rainfall, flooding and tornado outbreaks affected areas of the United States from the Southwest through the Midwest from December 23rd to 27th, 2015.
GPM is an international satellite mission between NASA and the Japan Aerospace Exploration Agency to provide next-generation observations of rain and snow worldwide every three hours.
https://www.youtube.com/watch?v=PA4BS8AfKao «Read the rest of this article»