Topic: Mississippi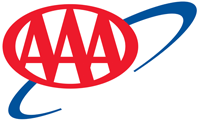 Tampa, FL – Florida motorists continue to enjoy daily discounts at the pump. Meanwhile, gas prices in Georgia and Tennessee are letting up after a leak in the Colonial Pipeline suppressed gasoline supplies in six states.  
During the 12-day shutdown to line 1, state average prices rose 28 cents in Georgia and 17 cents in Tennessee. Since restoring flow to Line 1 on Wednesday, state averages are 2 cents lower in Georgia and fractions of a penny less in Tennessee.
«Read the rest of this article»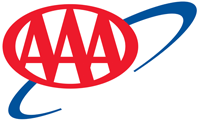 Knoxville, TN – This morning Colonial Pipeline announced that the bypass segment is complete and they are currently conducting structural integrity tests. They anticipate a restart of Line 1 tomorrow, Wednesday, September 21st, 2016. The full statement is available here.
Once the line is restarted, it may take a few days for supply to return to normal in the southeast states hit hardest by the partial closure of the pipeline including Alabama, Mississippi, Tennessee, Georgia, South Carolina, North Carolina and Virginia.
«Read the rest of this article»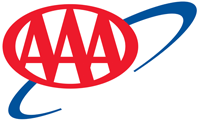 Tampa, FL – A pipeline leak has led to a major problem for motorists along the eastern United States. Georgia and Tennessee are among six states that have declared a state of emergency after a leak was detected along the Colonial Pipeline. Pump prices in these states are rising, while some stations have reportedly run out of gasoline. 
The Colonial Pipeline transports more than 100 million gallons of petroleum products like gasoline, diesel, and jet fuel a day, to markets between Houston and New York City.
«Read the rest of this article»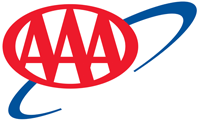 Knoxville, TN – The Colonial pipeline, supplying much of the East Coast running from Texas to New Jersey See Map Here, has been partially closed since September 9th when a leak was discovered in Alabama.
The company originally anticipated having the pipeline reopened by this weekend, but bad weather has delayed the fix. This partial closure has caused tighter supply for some southeast and Mid-Atlantic states.
«Read the rest of this article»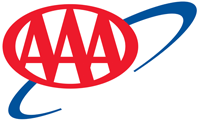 Tampa, FL – The national average price for regular unleaded gasoline has dropped six consecutive days after rising for 16 straight days to close out August. Today's national average is $2.20 per gallon. Gas prices started turning lower heading into the Labor Day weekend, which marks the unofficial end to the summer driving season.
Today's national average is two cents less than a week ago and 18 cents less than a year ago but 8 cents more than one month ago. The year-on-year discount persists but has closed more than 30 cents in just 20 days.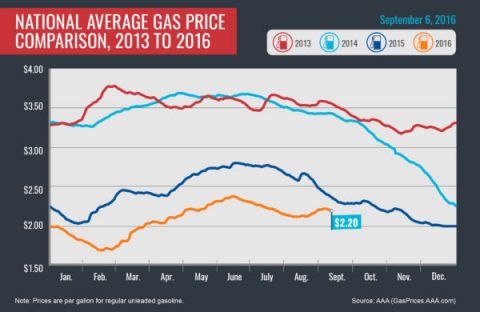 «Read the rest of this article»
APSU Sports Information

Nashville, TN – Austin Peay State University women's soccer team fell on the wrong end of a 3-1 decision at Lipscomb, Sunday.
The Governors (3-2-0) have now lost back-to-back contents after opening the year undefeated, while the Bisons (4-1-1) add another quality win under their belt after previously knocking off Vanderbilt and Mississippi, among others.
«Read the rest of this article»

Clarksville, TN – Dunbar Cave State Park at 401 Old Dunbar Cave Road held its Hummingbird and Butterfly Festival on Saturday with numerous events for the family.
From 9:00am to 11:00am and again from 1:00pm to 3:00pm, hummingbirds were banded by Cyndi Routledge, a master bander who has completed the five-year course taught by the Department of the Interior.
Information gathered at the banding is sent to Laurel, Maryland where a huge data base on hummingbirds is located under the auspices of the United States Geological Survey.
«Read the rest of this article»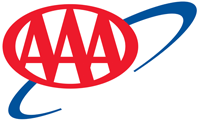 Tampa Bay, FL – The national average price of gas has held relatively steady over the past week and has declined on just one of the past four days.
The national average price for regular unleaded gasoline is $2.12 per gallon, which is the lowest price for this date since 2004 and 26 cents below 2016's peak price to date of $2.40 on June 11th.
Today's price is one cent less than one week ago, 12 cents less than one month ago and 48 cents less than the same date last year.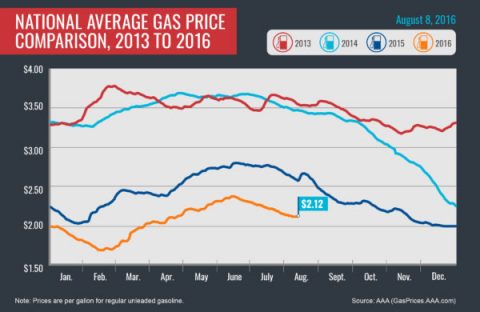 «Read the rest of this article»
Written by Alan Buis
NASA's Jet Propulsion Laboratory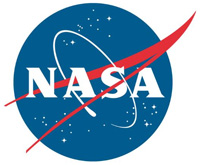 Pasadena, CA – Coastal waters and near-shore groundwater supplies along more than a fifth of coastlines in the continental United States are vulnerable to contamination from previously hidden underground transfers of water between the oceans and land, finds a new study by researchers at The Ohio State University, Columbus, and NASA's Jet Propulsion Laboratory, Pasadena, California.
The study, published online August 4th in the journal Science, offers the first-ever map of the underground flows that connect fresh groundwater beneath the continental United States and seawater in the surrounding oceans. The map highlights areas most vulnerable to degraded water quality from these flows now and in the future.
«Read the rest of this article»
Clarksville, TN – On July 30th and 31st, 2016, seventeen teams descended on RichEllen Park to compete in the Hilltop Super Market Moving-Up travel ball tournament presented by Clarksville Travel Ball and USSSA.  Players from as far away as Illinois and Mississippi participated.
Full Throttle headquartered out of Dyersburg, TN won the 14U Fast Pitch division. Paducah Storm won the baseball 10U division. Clarksville's own Clarksville Orioles-11U team won the 12U division.
"Clarksville Travel Ball's vision is to provide an opportunity for local players to participate in tournament atmospheres," according to USSSA area director Brian Walker.  "The primary focus of USSSA is the development of programs that allow for teams of all skill levels to compete against one another."
«Read the rest of this article»