Topic: Mississippi

Montgomery County, TN – The latest organization to complete the requirements for the Clarksville-Montgomery County Green Certification Program is Service King Collision Repair Centers of Fort Campbell in Clarksville.
Chamber of Commerce Director Melinda Shepard, Montgomery County Public Information Officer Elizabeth Black and CMC Green Certification Steering Committee Member Tim Swaw were there to congratulate Service King Associates for their work.
«Read the rest of this article»
Recital presented APSU Department of Music, Center of Excellence for the Creative Arts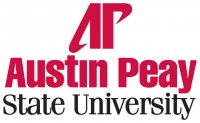 Clarksville, TN – The Austin Peay State University Department of Music and the Center of Excellence for the Creative Arts will present a guest artist recital by soprano Kate Rawls and pianist Mei-En Chou on Thursday, September 17th at 7:30pm in the George and Sharon Mabry Concert Hall on the University campus.
The varied program will feature beautiful, melodic songs and arias by J.S. Bach, Amy Beach, Gabriel Fauré and contemporary American composer, Ben Moore, as well as two exciting and atmospheric solo piano works by Ravel and Bolcom.
«Read the rest of this article»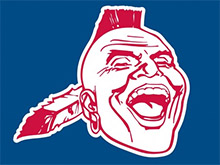 Clarksville, TN – As I'm writing this, the Braves are imploding against the Tampa Bay Rays.
Actually, that's not an accurate assessment of the situation. The Braves bullpen took a three-run lead into the bottom of the seventh on Wednesday night in Tampa and turned it into a three-run deficit in about four seconds. Matt Marksberry is looking, well, like a guy who was in A-ball to start the season—no shame on him either, that's just what the situation calls for now.
It's not fair to him that he has to play above his ski's right now, but there's just not much left in the cupboard. No Jason Grilli. No Jim Johnson. No Luis Avilan. If Arodys Vizcaino and Andrew McKirahan are the class of your bullpen, that doesn't speak volumes so much as shout them, Lewis Black-style, from a mountaintop of crap, inexperience and ineptitude.
«Read the rest of this article»
American Heart Association Rapid Access Journal Report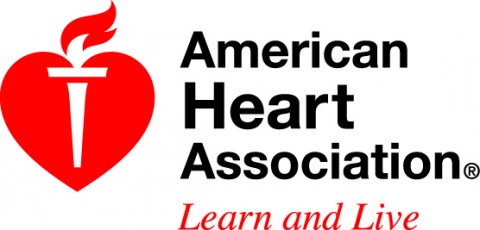 Dallas, TX – If your dinner plate often includes fried chicken, gravy-smothered liver, buttered rolls and sweet tea — your heart may not find it so tasty.
Eating a Southern-style diet is associated with an increased risk of heart disease, according to research published in Circulation, an American Heart Association journal.
«Read the rest of this article»

Clarksville, TN – If anyone knows the importance of a quality and balanced coaching staff, Austin Peay State University's "Dean' of Ohio Valley Conference men's basketball coach Dave Loos does.
But in a space of a couple of years he saw his long-time assistant coaches (Bret Campbell, Corey Gipson and Charles 'Bubba' Wells) leave the program for varied reasons and having those positions being replaced with young and upcoming coaches – until he added Jay Bowen to his staff for the second time.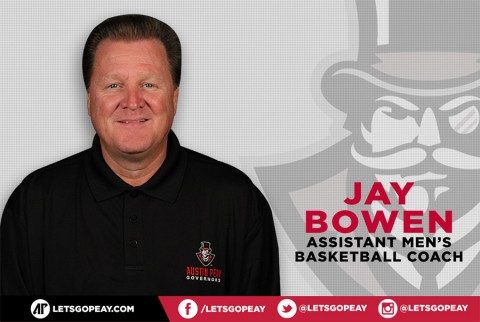 «Read the rest of this article»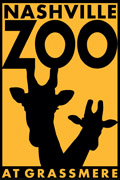 Nashville, TN – The senior community is invited to enjoy free admission to the Nashville Zoo courtesy of Cigna-HealthSpring. The biannual Senior Day scheduled for Wednesday, June 3rd offers adults ages 65 and older complimentary Zoo admission along with parking validation and a $5.00 concessions voucher.
Senior Day activities will take place throughout the Zoo from 9:00am to 4:00pm. The young and young-at-heart can enjoy special keeper talks, rides on the Wild Animal Carousel and unique, interactive encounters with outreach animals along the Zoo paths and in the Jungle Terrace area.
«Read the rest of this article»

Clarksville, TN – The Customs House Museum hosted the awards reception for the Southern Watercolor Society's 38th Annual Juried Exhibition on May 16th. The show features eighty-seven paintings. This year's juror Kathleen Conover awarded 32 artists cash or merchandise prices.
The Best in Show was awarded to Z.L. Feng for In the Wood. Feng is an artist-signature member of the American Watercolor Society, the National Watercolor Society, and the Pastel Society of America (as master pastelist).
«Read the rest of this article»

Clarksville, TN – Crye-Leike is pleased to welcome affiliate broker Heather Flowers to its Clarksville-St. Bethlehem office. Practicing real estate for the past six years, Flowers transfers to Crye-Leike from Keller Williams.
«Read the rest of this article»
Austin Peay Sports Information

Clarksville, TN – A familiar face once again will grace the sidelines for Austin Peay State University women's basketball team as David Midlick has been named the 10th head coach in program history.
Midlick, a former Govs and Lady Govs assistant  who led Delta State to consecutive Division II tournament appearances and mostly recently served as associate head coach at Memphis, was introduced at a press conference, Wednesday morning, in the Dunn Center.
«Read the rest of this article»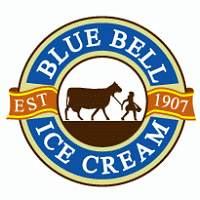 Brenham, TX – Blue Bell Ice Cream of Brenham, Texas, is voluntarily recalling all of its products currently on the market made at all of its facilities including ice cream, frozen yogurt, sherbet and frozen snacks because they have the potential to be contaminated with Listeria monocytogenes, an organism which can cause serious and sometimes fatal infections in young children, frail or elderly people, and others with weakened immune systems.
Although healthy individuals may suffer only short-term symptoms such as high fever, severe headaches, stiffness, nausea, abdominal pain and diarrhea, Listeria infection can cause miscarriages and stillbirths among pregnant women.
«Read the rest of this article»