Topic: Mississippi

Clarksville, TN – If you live or attend high school in a county outside of Tennessee that is within a 250-mile radius of Austin Peay State University, then you qualify for a discounted tuition rate for both undergraduate and graduate programs at Austin Peay.
High school students who have a 22 ACT (or 1020 SAT) or higher are eligible for an additional Provost Scholarship, bringing tuition rates within a few dollars of the University's in-state rate.
«Read the rest of this article»
UT Athletics Department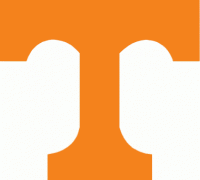 Athens, GA – Tennessee was unable to come away with its first road victory of the season, falling to a red-hot shooting Georgia team, 81-72, on Wednesday night at Stageman Coliseum.
UT forced a season-high 20 turnovers, scoring 20 points off of them, but was unable to overcome 12 made 3-pointers by the Bulldogs.
UGA committed 16 turnovers in the first half alone as the Vols took a 35-28 lead into the break. With points hard to come by in the opening 20 minutes, Detrick Mostella provided the Vols with a boost off the bench. The sophomore guard led all scorers in the first 20 minutes with 11 points on 4-8 shooting, including three makes from behind the arc.
«Read the rest of this article»
#13/15 Tennessee (11-4, 2-1 SEC) vs. Arkansas (6-10, 1-2 SEC)
Thursday, January 14th, 2016 | 8:05pm CT (9:05pm ET)
Fayetteville, AR | Bud Walton Arena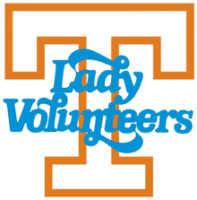 Knoxville, TN – The #13/15 Lady Vols (11-4, 2-1 SEC) will look to continue the momentum they built from a 27-point win over Auburn, as they travel to Arkansas (6-10, 1-2 SEC) for a Thursday night game. Tipoff is slated for 8:05pmCT/9:05pm ET, and the game will be broadcast on the SEC Network and available online via WatchESPN.
Tennessee enters on the heels of a 79-52 victory over Auburn on Sunday and has won two of its last three. Arkansas, meanwhile, is coming off an 80-55 setback at No. 7 Mississippi State and has dropped two of its last three contests.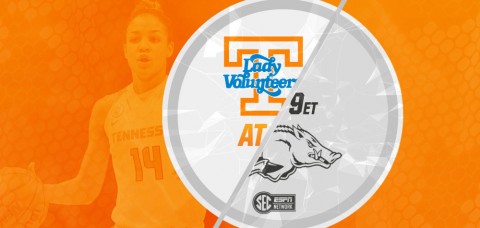 «Read the rest of this article»
Portions of Northwest Tennessee Closed for Young Sportsman Deer Hunt

Nashville, TN – The Tennessee Fish and Wildlife Commission has voted to close portions of northwest Tennessee for this weekend's Young Sportsman Deer Hunt due to severe flooding along the Mississippi River.
The commission met via conference call on Thursday morning to discuss the flooding in areas in the West Tennessee area and how it would impact this weekend's scheduled two-day Young Sportsman Deer Hunt.
"The flood waters in West Tennessee, occurring uncharacteristically during deer hunting season, offered a unique challenge as the commissioners and agency strive to protect wildlife but still offer as much opportunity as possible," said TWRA Executive Director Ed Carter. "After hearing from constituents about deer being stranded on high ground, the commissioners asked for a teleconference briefing and asked multiple questions ranging from the impact to the deer herd to those who might pursue deer in flooded areas." «Read the rest of this article»
Written by Hal Pierce / Rob Gutro
NASA's Goddard Space Flight Center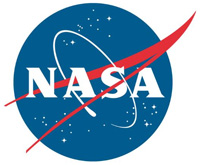 Greenbelt, MD – NASA's Global Precipitation Measurement or GPM mission core satellite analyzed extreme weather that affected the U.S. over the course of five days. Heavy rainfall, flooding and tornado outbreaks affected areas of the United States from the Southwest through the Midwest from December 23rd to 27th, 2015.
GPM is an international satellite mission between NASA and the Japan Aerospace Exploration Agency to provide next-generation observations of rain and snow worldwide every three hours.
«Read the rest of this article»
Travel industry organization has saluted region's best events since 1985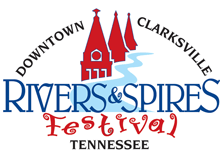 Clarksville, TN – The Southeast Tourism Society has named Clarksville's Rivers & Spires Festival one of the STS Top 20 Event in the Southeast for April 2016.
This year's Rivers and Spires Festival is scheduled for April 14th-16th, 2016.  The STS Top 20 Festival and Event Awards have highlighted programs around the Southeast since 1985.
«Read the rest of this article»
Austin Peay (2-7) at Western Kentucky (3-2)
Saturday, December 5th, 2015 | 4:00pm CT
Bowling Green, KY  | E.A. Diddle Arena

Bowling Green, KY – Austin Peay State University women's basketball team begins a relatively quiet December slate when it meets Western Kentucky in a 4:00pm, Saturday contest at E.A. Diddle Arena.
The Lady Govs return to action after a four-day break following the end of a whirlwind November schedule.
«Read the rest of this article»
Austin Peay (2-6) vs. Middle Tennessee (2-3)
Monday, November 30th, 2015| 7:00pm CT
Clarksville, TN | Dunn Center

Clarksville, TN – Austin Peay State University women's basketball team makes a brief one-game stop at the Dunn Center when it hosts in-state foe Middle Tennessee in a 7:00pm, Monday contest.
The Govs return home after a win less five-game road trip that concluded with a pair of losses at the Vanderbilt Thanksgiving Classic.
«Read the rest of this article»
Austin Peay Sports Information

Clarksville, TN – Robbie Wilson's first Austin Peay State University recruiting class is one that will see three highly-ranked prep golfers join the Governors for the 2016-17 season.
The Governors have added Austin Lancaster, who is Tennessee's eighth-rated Class of 2016 junior golfer; Alex Vegh, the 10th- ranked senior prep golfer in Ohio, and Michael Busse, the second-ranked Class of 2016 Michigan golfer.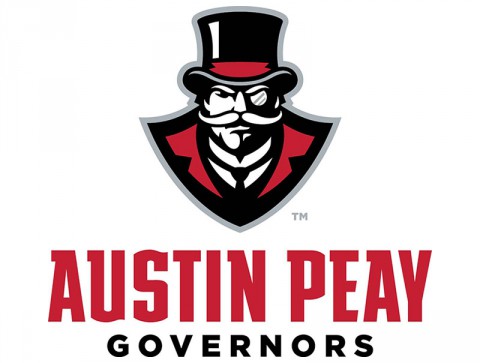 «Read the rest of this article»
APSU Sports Information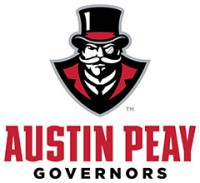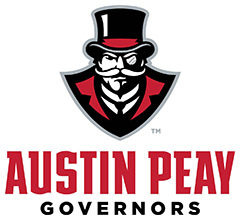 Tuscaloosa, AL – Austin Peay State University men and women's cross country teams will be sending junior Martin Rejman, junior Daniel Hamm, freshman Wesley Gray and fifth-year Jessica Gray to Harry Pritchett Running Park, Friday, November 13th to compete in the 2015 NCAA Men's and Women's Cross Country South Regional meet.
Notable Ohio Valley Conference opponents for this meet include Tennessee Tech, UT Martin, Belmont, and Jacksonville State. Significant regional opponents include Alabama, Auburn, Florida State, Georgia and Mississippi.
«Read the rest of this article»