Topic: Mississippi

Clarksville, TN – If anyone knows the importance of a quality and balanced coaching staff, Austin Peay State University's "Dean' of Ohio Valley Conference men's basketball coach Dave Loos does.
But in a space of a couple of years he saw his long-time assistant coaches (Bret Campbell, Corey Gipson and Charles 'Bubba' Wells) leave the program for varied reasons and having those positions being replaced with young and upcoming coaches – until he added Jay Bowen to his staff for the second time.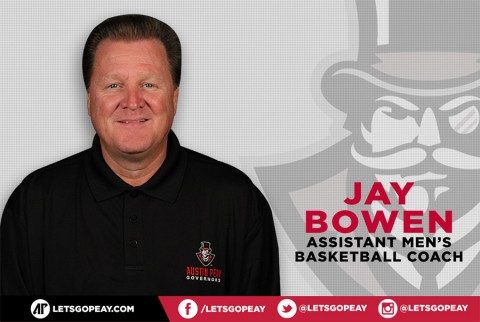 «Read the rest of this article»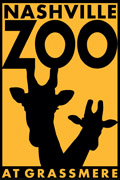 Nashville, TN – The senior community is invited to enjoy free admission to the Nashville Zoo courtesy of Cigna-HealthSpring. The biannual Senior Day scheduled for Wednesday, June 3rd offers adults ages 65 and older complimentary Zoo admission along with parking validation and a $5.00 concessions voucher.
Senior Day activities will take place throughout the Zoo from 9:00am to 4:00pm. The young and young-at-heart can enjoy special keeper talks, rides on the Wild Animal Carousel and unique, interactive encounters with outreach animals along the Zoo paths and in the Jungle Terrace area.
«Read the rest of this article»

Clarksville, TN – The Customs House Museum hosted the awards reception for the Southern Watercolor Society's 38th Annual Juried Exhibition on May 16th. The show features eighty-seven paintings. This year's juror Kathleen Conover awarded 32 artists cash or merchandise prices.
The Best in Show was awarded to Z.L. Feng for In the Wood. Feng is an artist-signature member of the American Watercolor Society, the National Watercolor Society, and the Pastel Society of America (as master pastelist).
«Read the rest of this article»

Clarksville, TN – Crye-Leike is pleased to welcome affiliate broker Heather Flowers to its Clarksville-St. Bethlehem office. Practicing real estate for the past six years, Flowers transfers to Crye-Leike from Keller Williams.
«Read the rest of this article»
Austin Peay Sports Information

Clarksville, TN – A familiar face once again will grace the sidelines for Austin Peay State University women's basketball team as David Midlick has been named the 10th head coach in program history.
Midlick, a former Govs and Lady Govs assistant  who led Delta State to consecutive Division II tournament appearances and mostly recently served as associate head coach at Memphis, was introduced at a press conference, Wednesday morning, in the Dunn Center.
«Read the rest of this article»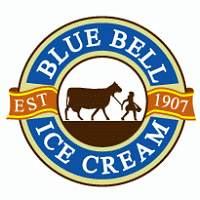 Brenham, TX – Blue Bell Ice Cream of Brenham, Texas, is voluntarily recalling all of its products currently on the market made at all of its facilities including ice cream, frozen yogurt, sherbet and frozen snacks because they have the potential to be contaminated with Listeria monocytogenes, an organism which can cause serious and sometimes fatal infections in young children, frail or elderly people, and others with weakened immune systems.
Although healthy individuals may suffer only short-term symptoms such as high fever, severe headaches, stiffness, nausea, abdominal pain and diarrhea, Listeria infection can cause miscarriages and stillbirths among pregnant women.
«Read the rest of this article»

Clarksville, TN – The Customs House Museum is pleased to host the Southern Watercolor Society's 38th Annual Juried Exhibition this May. The show features eighty-seven paintings, eleven coming from Tennessee artists.
Exhibits Curator, Terri Jordan, states "I am honored to have the Southern Watercolor Society (SWS) present its 38th Annual Juried Exhibition here at the Customs House Museum. We have featured the talents of some of the best artists living in the South and I am happy to add the SWS to that list."
«Read the rest of this article»

Clarksville, TN – Deb Wilson, a broker with 12 years of experience joins Crye-Leike, REALTORS at its Clarksville-St. Bethlehem office. Wilson comes from Platinum Realty and Auction where she was a principle broker.
Wilson has built a career building a business based on exceptional client service and continuous education.
«Read the rest of this article»

Memphis, TN – A house cannot be sold if it cannot be shown.
In 2014, Crye-Leike totaled 183,000 scheduled appointments for showings. Many calls for showings come after business hours and on weekends when many real estate companies are not open.
Crye-Leike's in-house appointment call center is available to schedule appointments seven days a week until 8:00pm on listings. «Read the rest of this article»
Written by Rob Gutro
NASA's Goddard Space Flight Center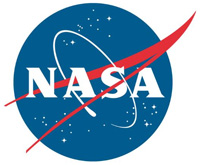 Greenbelt, MD – Severe weather in the form of tornadoes is not something people expect on Christmas week but a storm system on December 23rd brought tornadoes to Mississippi, Georgia and Louisiana. As the storm moved, NASA's RapidScat captured data on winds while NOAA's GOES satellite tracked the movement of the system.
NASA's RapidScat instrument flies aboard the International Space Station and captured a look at some of the high winds from the storms that brought severe weather to the U.S. Gulf Coast on December 23rd. In addition, an animation of images from NOAA's GOES-East satellite showed the movement of those storms and other weather systems from Canada to South America from December 21st to 24th.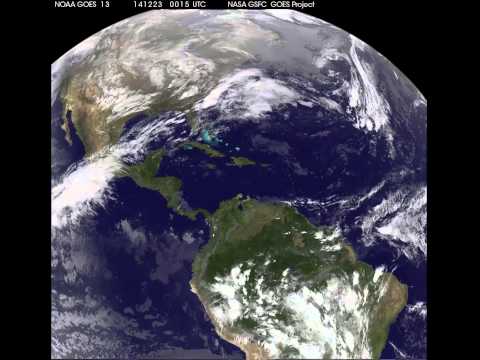 «Read the rest of this article»