Topic: Mississippi
Austin Peay Sports Information

Clarksville, TN – Robbie Wilson's first Austin Peay State University recruiting class is one that will see three highly-ranked prep golfers join the Governors for the 2016-17 season.
The Governors have added Austin Lancaster, who is Tennessee's eighth-rated Class of 2016 junior golfer; Alex Vegh, the 10th- ranked senior prep golfer in Ohio, and Michael Busse, the second-ranked Class of 2016 Michigan golfer.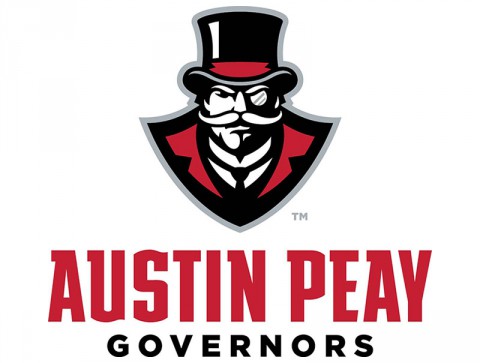 «Read the rest of this article»
APSU Sports Information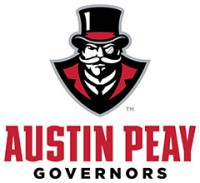 Tuscaloosa, AL – Austin Peay State University men and women's cross country teams will be sending junior Martin Rejman, junior Daniel Hamm, freshman Wesley Gray and fifth-year Jessica Gray to Harry Pritchett Running Park, Friday, November 13th to compete in the 2015 NCAA Men's and Women's Cross Country South Regional meet.
Notable Ohio Valley Conference opponents for this meet include Tennessee Tech, UT Martin, Belmont, and Jacksonville State. Significant regional opponents include Alabama, Auburn, Florida State, Georgia and Mississippi.
«Read the rest of this article»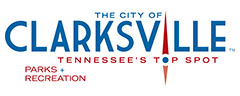 Clarksville, TN – For the last year of the 150th anniversary of the Civil War, the Tennessee Civil War National Heritage Area has expanded its traveling exhibition about emancipation and Reconstruction. "Free at Last!" tells the momentous story of the transition from slavery to freedom and the development of citizenship among formerly enslaved African Americans.
Doubled in size to eight banner stands, the exhibition now has panels focused on each of Tennessee's three grand divisions. "Free at Last!" is available to museums and historic sites free of charge and is on view at the Fort Defiance Civil War Park and Interpretive Center in Clarksville from now to December 10th, 2015.
«Read the rest of this article»
Enjoy Free Admission to the Zoo Courtesy of Cigna-HealthSpring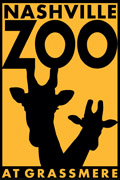 Nashville, TN – Older adults are invited to enjoy free admission at Nashville Zoo courtesy of Cigna-HealthSpring, Wednesday, October 7th. Adults ages 65 and older will receive a complimentary Zoo admission, parking validation and a $5.00 concessions voucher.
Senior Day activities will take place throughout the Zoo from 9:00am to 4:00pm. The young and young-at-heart can enjoy special keeper talks, rides on the Wild Animal Carousel and interactive encounters with outreach animals along the Zoo paths. Additionally, Cigna-HealthSpring and several of its local partners will be on hand at the centrally-located Jungle Terrace area to provide educational materials, offer wellness information and answer questions.
«Read the rest of this article»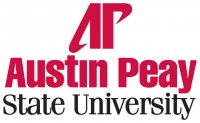 Clarksville, TN – "The South is a strange place, one that can't be fit inside a movie, a place that dares you to simplify it, like a prime number, like a bible story … like my father."
Born in Memphis, TN and raised in Mississippi, Harrison Scott Key knows a thing or two about life in the South – and the unique people that call it home.
Much like the South, Key's father was also one-of-a-kind. The author, comedian and university professor's new book, titled "The World's Largest Man: A Memoir" tells the story of a bookish boy, sharing a house with a father who often seemed at odds with the society his son embraced.
«Read the rest of this article»
Austin Peay Sports Information

Clarksville, TN – Austin Peay State University's volleyball team begins its 16-match Ohio Valley Conference schedule with a pair of road contests, Friday-Saturday.
The Lady Govs travel to UT Martin for a 7:00pm, Friday contest at Skyhawk Fieldhouse before traveling to Southeast Missouri and a 5:00pm, Saturday matchup at Houck Field House.
«Read the rest of this article»

Montgomery County, TN – The latest organization to complete the requirements for the Clarksville-Montgomery County Green Certification Program is Service King Collision Repair Centers of Fort Campbell in Clarksville.
Chamber of Commerce Director Melinda Shepard, Montgomery County Public Information Officer Elizabeth Black and CMC Green Certification Steering Committee Member Tim Swaw were there to congratulate Service King Associates for their work.
«Read the rest of this article»
Recital presented APSU Department of Music, Center of Excellence for the Creative Arts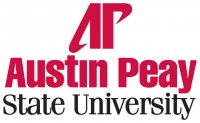 Clarksville, TN – The Austin Peay State University Department of Music and the Center of Excellence for the Creative Arts will present a guest artist recital by soprano Kate Rawls and pianist Mei-En Chou on Thursday, September 17th at 7:30pm in the George and Sharon Mabry Concert Hall on the University campus.
The varied program will feature beautiful, melodic songs and arias by J.S. Bach, Amy Beach, Gabriel Fauré and contemporary American composer, Ben Moore, as well as two exciting and atmospheric solo piano works by Ravel and Bolcom.
«Read the rest of this article»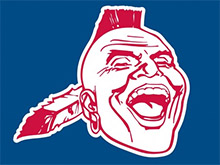 Clarksville, TN – As I'm writing this, the Braves are imploding against the Tampa Bay Rays.
Actually, that's not an accurate assessment of the situation. The Braves bullpen took a three-run lead into the bottom of the seventh on Wednesday night in Tampa and turned it into a three-run deficit in about four seconds. Matt Marksberry is looking, well, like a guy who was in A-ball to start the season—no shame on him either, that's just what the situation calls for now.
It's not fair to him that he has to play above his ski's right now, but there's just not much left in the cupboard. No Jason Grilli. No Jim Johnson. No Luis Avilan. If Arodys Vizcaino and Andrew McKirahan are the class of your bullpen, that doesn't speak volumes so much as shout them, Lewis Black-style, from a mountaintop of crap, inexperience and ineptitude.
«Read the rest of this article»
American Heart Association Rapid Access Journal Report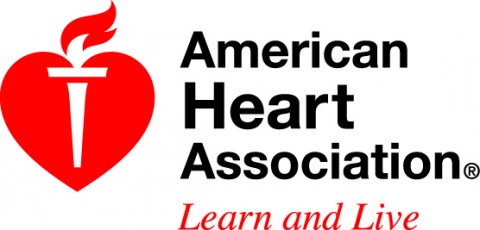 Dallas, TX – If your dinner plate often includes fried chicken, gravy-smothered liver, buttered rolls and sweet tea — your heart may not find it so tasty.
Eating a Southern-style diet is associated with an increased risk of heart disease, according to research published in Circulation, an American Heart Association journal.
«Read the rest of this article»