Topic: Moffett Field CA
Written by Elizabeth Landau
NASA's Jet Propulsion Laboratory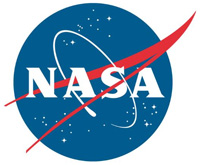 Pasadena, CA – In 1936, the young star FU Orionis began gobbling material from its surrounding disk of gas and dust with a sudden voraciousness. During a three-month binge, as matter turned into energy, the star became 100 times brighter, heating the disk around it to temperatures of up to 12,000 degrees Fahrenheit (7,000 Kelvin). FU Orionis is still devouring gas to this day, although not as quickly.
This brightening is the most extreme event of its kind that has been confirmed around a star the size of the sun, and may have implications for how stars and planets form. The intense baking of the star's surrounding disk likely changed its chemistry, permanently altering material that could one day turn into planets.
«Read the rest of this article»
Written by Maria-Jose Viñas
NASA's Earth Science News Team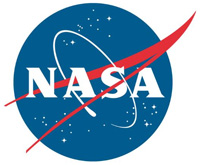 Greenbelt, MD – Operation IceBridge, NASA's airborne survey of polar ice, ended its eighth spring Arctic campaign on May 21st. During their five weeks of operations, mission scientists carried out six research flights over sea ice and ten over land ice.
"We collected data over key portions of the Greenland Ice Sheet, like the fast-changing Zachariae Isstrom Glacier, and we got the broad geographic coverage of Arctic sea ice we needed," said Nathan Kurtz, IceBridge's project scientist and a sea ice researcher at NASA's Goddard Space Flight Center in Greenbelt, Maryland.
«Read the rest of this article»
Written by Elizabeth Landau
NASA's Jet Propulsion Laboratory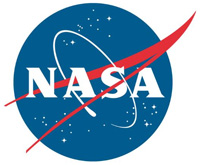 Pasadena, CA – On May 11th, a sealed capsule containing fungi and bacteria fell from the sky and splashed down in the Pacific Ocean. Microbiologist Kasthuri Venkateswaran could hardly wait to see what was inside it.
At NASA's Jet Propulsion Laboratory in Pasadena, California, Venkateswaran, who goes by Venkat, studies microbial life — the wild world of organisms too small for us to see with our eyes. Among his many research endeavors, Venkat has leading roles on two microbial experiments that recently returned from the International Space Station.
«Read the rest of this article»
NASA's Ames Research Center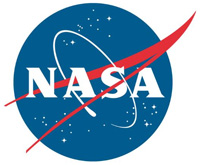 Moffett Field, CA – New NASA-funded research indicates that giant tsunamis played a fundamental role in forming Martian coastal terrain, removing much of the controversy that for decades shrouded the hypothesis that oceans existed early in Mars' history.
"Imagine a huge wall of red water the size of a high-rise building moving towards you at the speed of a jetliner," said J. Alexis P. Rodriguez, former NASA Postdoctoral Program fellow at NASA's Ames Research Center in California's Silicon Valley, and senior research scientist at the Planetary Science Institute in Tucson, Arizona. "That could be a fair way to picture it in your mind."
«Read the rest of this article»
Written by Steve Koppes
University of Chicago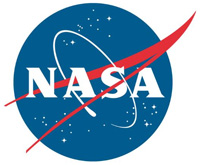 Chicago, IL – The four planets of the Kepler-223 star system appeared to have little in common with the planets of our own solar system today. But a new study using data from NASA's Kepler space telescope suggests a possible commonality in the distant past.
The Kepler-223 planets orbit their star in the same configuration that Jupiter, Saturn, Uranus and Neptune may have had in the early history of our solar system, before migrating to their current locations.
«Read the rest of this article»
Written by Michele Johnson
NASA's Ames Research Center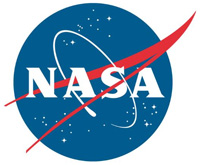 Moffett Field, CA – Dwarf planets tend to be a mysterious bunch. With the exception of Ceres, which resides in the main asteroid belt between Mars and Jupiter, all members of this class of minor planets in our solar system lurk in the depths beyond Neptune.
They are far from Earth – small and cold – which makes them difficult to observe, even with large telescopes. So it's little wonder astronomers only discovered most of them in the past decade or so.
Pluto is a prime example of this elusiveness. Before NASA's New Horizons spacecraft visited it in 2015, the largest of the dwarf planets had appeared as little more than a fuzzy blob, even to the keen-eyed Hubble Space Telescope.
«Read the rest of this article»
Written by Felicia Chou
NASA Headquarters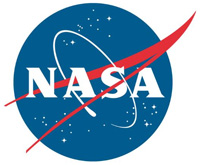 Washington, D.C. – NASA's Kepler mission has verified 1,284 new planets — the single largest finding of planets to date.
"This announcement more than doubles the number of confirmed planets from Kepler," said Ellen Stofan, chief scientist at NASA Headquarters in Washington. "This gives us hope that somewhere out there, around a star much like ours, we can eventually discover another Earth."
Analysis was performed on the Kepler space telescope's July 2015 planet candidate catalog, which identified 4,302 potential planets. For 1,284 of the candidates, the probability of being a planet is greater than 99 percent – the minimum required to earn the status of "planet."
«Read the rest of this article»
Written by Kassandra Bell, SOFIA Science Center
NASA's Ames Research Center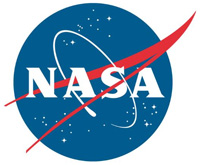 Moffett Field, CA – An instrument onboard the Stratospheric Observatory for Infrared Astronomy (SOFIA) detected atomic oxygen in the atmosphere of Mars for the first time since the last observation 40 years ago. These atoms were found in the upper layers of the Martian atmosphere known as the mesosphere.
Atomic oxygen affects how other gases escape Mars and therefore has a significant impact on the planet's atmosphere. Scientists detected only about half the amount of oxygen expected, which may be due to variations in the Martian atmosphere.
«Read the rest of this article»
Written by Felicia Chou
NASA Headquarters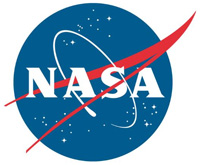 Washington, D.C. – NASA will host a news teleconference at 10:00am PDT (12:00pm CDT) Tuesday, May 10th to announce the latest discoveries made by its planet-hunting mission, the Kepler Space Telescope.
When Kepler was launched in March 2009, scientists did not know how common planets were outside our solar system. Thanks to Kepler's treasure trove of discoveries, astronomers now believe there may be at least one planet orbiting every star in the sky.
«Read the rest of this article»
Written by Charlie Sobeck​, Kepler and K2 mission manager
NASA's Ames Research Center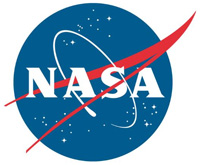 Moffett Field, CA – NASA mission operations engineers have successfully recovered the Kepler spacecraft from Emergency Mode (EM). On Sunday morning, the spacecraft reached a stable state with the communication antenna pointed toward Earth, enabling telemetry and historical event data to be downloaded to the ground. The spacecraft is operating in its lowest fuel-burn mode.
The mission has cancelled the spacecraft emergency, returning the Deep Space Network ground communications to normal scheduling.
«Read the rest of this article»