Topic: Moffett Field CA
Written by Whitney Clavin
NASA's Jet Propulsion Laboratory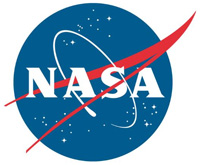 Pasadena, CA – Astronomers have discovered the first Earth-size planet outside the solar system that has a rocky composition like that of Earth. Kepler-78b whizzes around its host star every 8.5 hours, making it a blazing inferno and not suitable for life as we know it. The results are published in two papers in the journal Nature.
"The news arrived in grand style with the message: 'Kepler-10b has a baby brother,'" said Natalie Batalha, Kepler mission scientist at NASA's Ames Research Center in Moffett Field, CA. Batalha led the team that discovered Kepler-10b, a larger but also rocky planet identified by NASA's Kepler spacecraft.
«Read the rest of this article»
Written by Whitney Clavin
NASA's Jet Propulsion Laboratory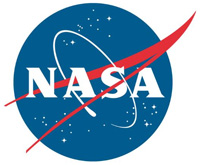 Pasadena, CA – Astronomers using data from NASA's Kepler and Spitzer space telescopes have created the first cloud map of a planet beyond our solar system, a sizzling, Jupiter-like world known as Kepler-7b.
The planet is marked by high clouds in the west and clear skies in the east. Previous studies from Spitzer have resulted in temperature maps of planets orbiting other stars, but this is the first look at cloud structures on a distant world.
«Read the rest of this article»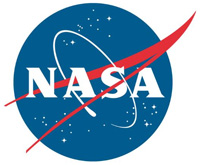 Pasadena, CA – NASA's Curiosity rover is revealing a great deal about Mars, from long-ago processes in its interior to the current interaction between the Martian surface and atmosphere.
Examination of loose rocks, sand and dust has provided new understanding of the local and global processes on Mars. Analysis of observations and measurements by the rover's science instruments during the first four months after the August 2012 landing are detailed in five reports in the September 27th edition of the journal Science.
«Read the rest of this article»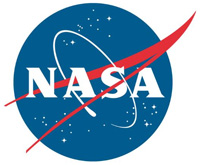 Washington, D.C. – Launched on a clear winter day in January 2005, NASA's Deep Impact spacecraft spanned 268 million miles (431 million kilometers) of deep space in 172 days, then reached out and touched comet Tempel 1. The collision between the coffee table-sized impactor and city-sized comet occurred on July 4th, 2005, at 1:52am EDT.
This hyper-speed collision between spaceborne iceberg and copper-fortified, rocket-powered probe was the first of its kind. It was a boon to not only comet science, but to the study of the evolution of our solar system.
«Read the rest of this article»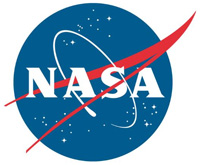 Moffett Field, CA – Global models of the climate system are now the foundation for many important climate studies, but they typically show climate changes at very large geographic scales on the order of 100 to 250 kilometers. Some data sets have scaled that down to about 10 kilometers, but even these make it difficult to analyze climate change impacts on a local or regional scale.
Using previously published large-scale climate model projections, a team of scientists from NASA, the Climate Analytics Group, Palo Alto, CA, a non-profit that provides climate data services, and California State University, Monterey Bay, has released monthly climate projections for the coterminous United States at a scale of one half mile (800 meters), or approximately the size of a neighborhood.
«Read the rest of this article»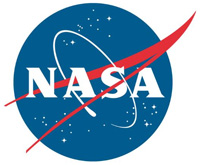 Pasadena, CA – NASA-funded lunar research has yielded evidence of water locked in mineral grains on the surface of the moon from an unknown source deep beneath the surface.
Using data from NASA's Moon Mineralogy Mapper (M3) instrument aboard the Indian Space Research Organization's Chandrayaan-1 spacecraft, scientists remotely detected magmatic water, or water that originates from deep within the moon's interior, on the surface of the moon.
«Read the rest of this article»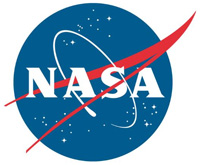 Pasadena, CA – Most of what scientists know of Jupiter's moon Europa they have gleaned from a dozen or so close flybys from NASA's Voyager 2 spacecraft in 1979 and NASA's Galileo spacecraft in the mid-to-late 1990s.
Even in these fleeting, paparazzi-like encounters, scientists have seen a fractured, ice-covered world with tantalizing signs of a liquid water ocean under its surface. Such an environment could potentially be a hospitable home for microbial life.
«Read the rest of this article»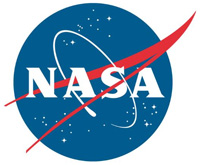 Pasadena, CA – How did life on Earth get started? Three new papers co-authored by Mike Russell, a research scientist at NASA's Jet Propulsion Laboratory, Pasadena, CA, strengthen the case that Earth's first life began at alkaline hydrothermal vents at the bottom of oceans.
Scientists are interested in understanding early life on Earth because if we ever hope to find life on other worlds — especially icy worlds with subsurface oceans such as Jupiter's moon Europa and Saturn's Enceladus — we need to know what chemical signatures to look for.
«Read the rest of this article»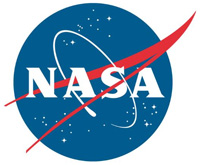 Moffett Field, CA – Approximately 3,000 light-years from Earth in the constellation Cygnus, Astronomers have found two planets smaller than three times the size of Earth orbiting sun-like stars in a crowded stellar cluster.
This finding demonstrates that small planets can form and persist in a densely packed cluster environment, and implies that the frequency and properties of planets in open clusters are consistent with those of planets around field stars not associated with clusters, like our sun, in the galaxy.
«Read the rest of this article»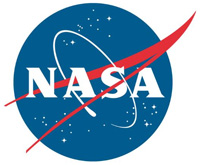 Moffett Field, CA – NASA's Interface Region Imaging Spectrograph (IRIS) spacecraft launched Wednesday at 7:27pm PDT from Vandenberg Air Force Base, CA. The mission to study the solar atmosphere was placed in orbit by an Orbital Sciences Corporation Pegasus XL rocket.
"We are thrilled to add IRIS to the suite of NASA missions studying the sun," said John Grunsfeld, NASA's associate administrator for science in Washington. "IRIS will help scientists understand the mysterious and energetic interface between the surface and corona of the sun."
«Read the rest of this article»