Topic: Money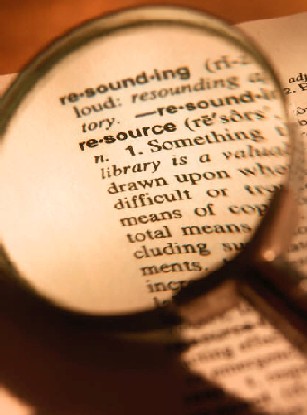 Clarksville, TN – Whether your business is new or has been operating for a while, sometimes you need a helping hand. There are many resources available to you, whether you need business counseling services, a capital infusion (e.g., a small business loan, some venture capital, etc.), help applying for government contracts, or just basic resources to learn about aspects of business ownership or management with which you are unfamiliar.
Unfortunately, you may not know where to turn for reliable information about these resources. Let me help you with that. «Read the rest of this article»

Picking the right financial adviser, being vigilant pays off
Nashville, TN – "If it sounds too good to be true, it probably is," the saying goes. To help Tennesseans avoid common investment pitfalls, the Department of Commerce and Insurance (TDCI) Securities Division would like to provide some tips for investors.
It is crucial that investors and would-be investors maintain the right perspective about their money. Consumers who make rash, poorly informed investment decisions often fall prey to fraudulent activity – especially when investing with people who are not registered with the State to sell securities or who are selling unregistered securities products. «Read the rest of this article»

Clarksville, TN – Two men were caught by surprise when they were locked in the back of their delivery truck and had the company's money stolen out of the cab.
On March 3rd, 2013 around 1:30pm, a food company was making a delivery to Chopsticks, 1715 Wilma Rudolph Boulevard. The delivery men were inside of the back of the truck when a white male crawled underneath the truck and pulled the rear door down trapping them inside.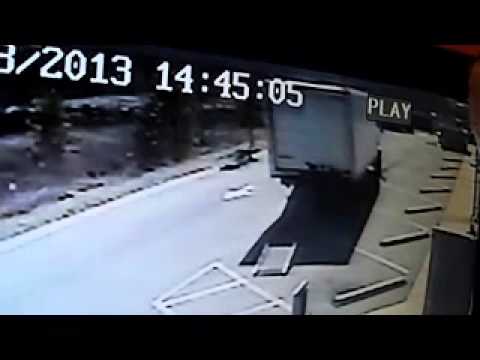 «Read the rest of this article»

Clarksville, TN – On December 3rd, 2012, around 1:20am, Clarksville Police were called to a Mark Spitz address about a robbery which occurred in the parking lot of a business at the 1600 block of Fort Campbell Boulevard around 1:00am.
An 18 year man told officers he was driven by his friend Marques Townsend to the business' parking lot, where subsequently, a male wearing a bandanna and black jacket held a gun to the 18 year olds head and demanded his money and cell phone.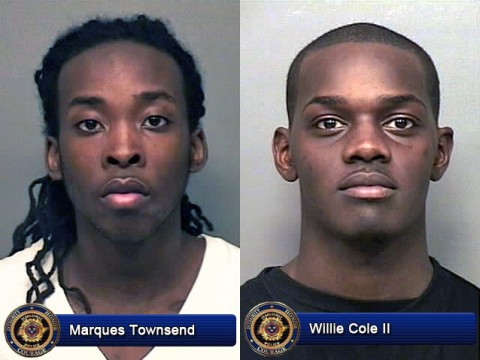 «Read the rest of this article»

Clarksville, TN – On November 22nd, 2012, around 3:00am, Clarksville Police Officer Sven Szczerbiak spotted a Saturn Ion at the intersection of Madison Street and Richview Road which was stopped at a green light and not moving.
When he checked on the driver of the vehicle, Logan Blakeley, was found passed out and the engine was running. Once Blakeley was awake, the officer could smell alcohol, found Blakeley slow to react to instructions, and was unsteady on his feet.
«Read the rest of this article»

Clarksville, TN – On June 23rd, 2012, around 5:30pm, Kenneth Allen, 49, 619 Helton Drive, Clarksville found a blue bank bag sitting on top of a trash can, outside of a convenience store at 811 Peachers Mill Road.  He got quite a surprise when he looked inside the bag and saw a large amount of cash and a 51 year old man's wallet inside.
He tried to find the bank bag's owner at the convenience store and also attempted to contact the owner at the home address listed on the driver's license, but was unsuccessful. «Read the rest of this article»

Clarksville, TN – On April 15th, 2012, around 9:30pm, a 49 year old man and his 24 year old son went to a business on Kraft Street to purchase drugs from Mark Austin Ellis, who they only knew as "Rachi".
After a verbal disagreement, there was no exchange of drugs or money, and the father and son started to drive away, at which point, the son saw Ellis with a gun.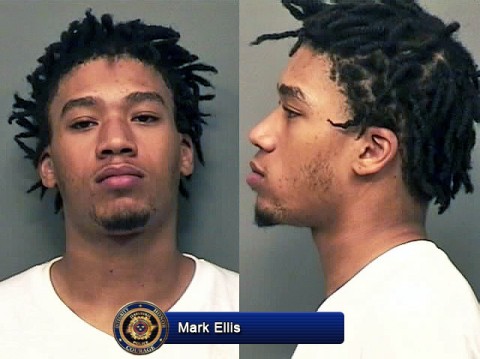 «Read the rest of this article»

Clarksville, TN – The Clarksville Police Department is asking for assistance identifying a man that robbed and assaulted a 26 year old woman on September 22nd, 2011, around midnight in the area of Rocky Hill and Dover Road.
The 26 old woman was walking to a gas station to get some fuel for her vehicle. A white male approached her and asked for cigarettes and money. She told him that she didn't have either of those items and continued to walk past him. She could hear him following her, picked up her pace, turned to see how close he was, at which time, the man tried to grab her shirt. «Read the rest of this article»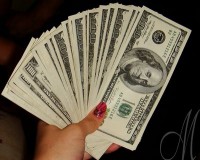 Can money buy us happiness? If we were all gathered together and I asked for a show of hands for that question, I don't think most of us would raise our hands to it. Mostly, we understand that money doesn't ultimately buy happiness or joy. So why do we continue to act like we believe it can?
Every time we add to our collection of things, we are in danger of being controlled and possessed by those things. Every time we say "yes" to our children's or grand-children's desires for material things when we should have said "no", we are teaching them to fulfill their own material desires above all else. «Read the rest of this article»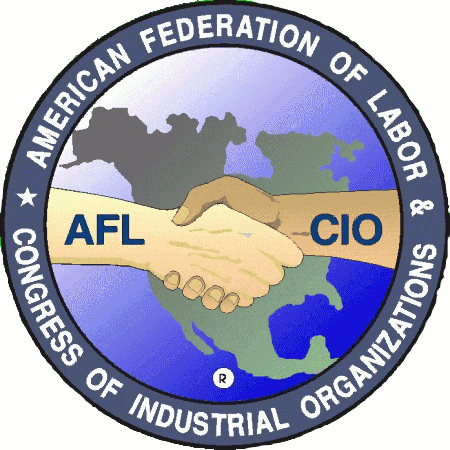 Sen. John McCain, meet Joe the plumber. Unlike Samuel Wurzelbacher, Joe's given name is…Joe.
And, unlike Wurzelbacher, he's a licensed plumber.
Joe Moenck, a plumber in Zumbrota, Minn., is a member of Plumbers and Pipe Fitters (UA) Local 6—which, like all building and construction trades unions, has high professional standards for its members—such as making sure they hold a license to practice their craft. «Read the rest of this article»