Topic: Montana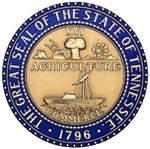 Nashville TN – Tennessee Governor Bill Haslam and First Lady Crissy Haslam joined Tennessee Department of Veterans Affairs Commissioner Many-Bears Grinder and Major General Terry "Max" Haston of the Tennessee Military Department today to recognize five veteran state employees and half a million Tennessee veterans of all ages and eras.  The Governor's Veterans Day event was held at the Tennessee Tower Plaza in downtown Nashville.
Sergeant Frank C. Bell, Jr., began his military career in the United States Army in December 1952.  He is currently a member of the administrative staff of the Division of State Audit and is recognized for his military service to our country and impressive 47-year career with the State of Tennessee. «Read the rest of this article»
43 States, Including Tennessee, Affected
Washington, D.C. – Farmers and ranchers who previously were forced to sell livestock due to drought, like the drought currently affecting much of the nation, have an extended period of time in which to replace the livestock and defer tax on any gains from the forced sales, the Internal Revenue Service announced today.
Farmers and ranchers who, due to drought, sell more livestock than they normally would may defer tax on the extra gains from those sales. To qualify, the livestock generally must be replaced within a four-year period. The IRS is authorized to extend this period if the drought continues. «Read the rest of this article»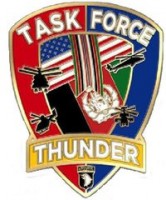 Fort Campbell, KY –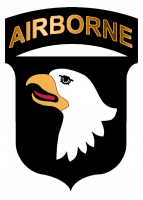 At Lake Kyle on Friday, Members of Company B, 7th Battalion, 101st Aviation Regiment, part of the 159th Combat Aviation Brigade at Fort Campbell conducted Wildland Firefighting Training. Soldiers from the 159th Combat Aviation Brigade are currently part of the reaction force for National Wildland Firefighting. The Soldiers must be prepared to respond to a Presidential directive to support civilian agencies, including the National Interagency Fire Center located in Boise, Idaho, which coordinates the national response to wildfires.
Currently in the United States there are 52 ongoing large wildfires affecting 901,215 acres. This number includes 4 in Alaska, 4 in Arizona, 7 in Colorado, 1 in Hawaii, 3 in Idaho, 8 in Montana, 3 in Nevada, 3 in New Mexico, 1 in North Carolina, 2 South Dakota, 2 in Tennessee, 6 in Utah, 2 in Virginia, and 5 in Wyoming. With the number of fires ongoing aviation assets are being stretched thin.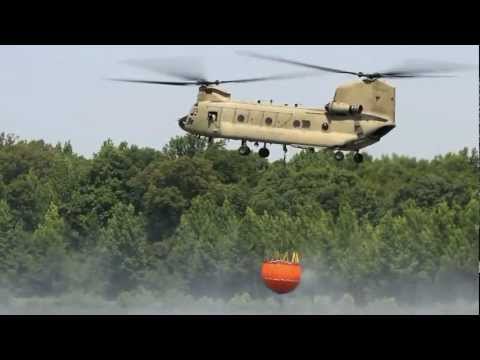 «Read the rest of this article»
APSU Sports: Austin Peay Women's Track and Field

Jacksonville, FL – Austin Peay State University junior Chantelle Grey is prepared to compete in the 800 meter at the 2012 NCAA Division I Outdoor Track and Field Championships East Preliminary Round , being held Thursday-Saturday at North Florida's Hodges Stadium.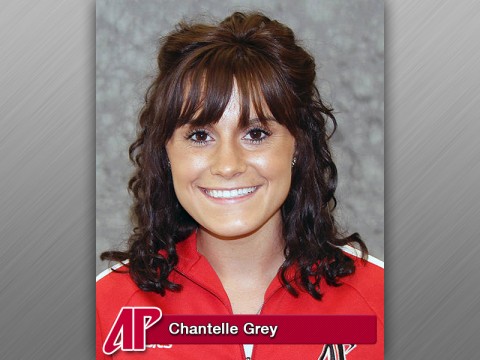 «Read the rest of this article»
Washington, D.C. – The Internal Revenue Service seeks civic-minded volunteers to serve on the Taxpayer Advocacy Panel (TAP), a federal advisory committee that listens to taxpayers, identifies key issues, and makes recommendations for improving IRS service.
"TAP members give the IRS insights from every corner of our nation, helping the agency in its continuous effort to improve tax administration," said IRS Commissioner Doug Shulman. «Read the rest of this article»
APSU Sports: Austin Peay Women's Track and Field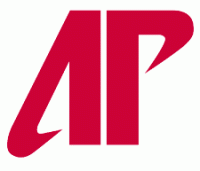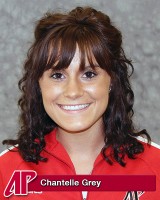 Geneva, OH – Junior Chantelle Grey, of the Austin Peay women's track and field team inched closer to the 800-meter school record with a 2:08.41, and a sixth-place finish at the SPIRE Invitational.
In fact, the Missoula, Montana native actually finished second in her heat race prior to the final, leading that race down to the final 100 meters. The sixth-place time in the finals put the Lady Gov standout in the NCAA's top-50. «Read the rest of this article»
Washington, D.C. – In the fall of 1621, the Pilgrims, early settlers of Plymouth Colony, held a three-day feast to celebrate a bountiful harvest, an event many regard as the nation's first Thanksgiving.
Historians have also recorded ceremonies of thanks among other groups of European settlers in North America, including British colonists in Virginia in 1619. «Read the rest of this article»
APSU Sports Information: APSU Golf

Clarksville, TN – After a near two-week break, Austin Peay State University women's golf team will return to action, Monday and Tuesday, in the Memphis Fall Invitational, to be played at the Ridgeway Country Club.
The 54-hole event-36 holes on Monday and 18 on Tuesday-will be played on the par-71, 6,150-yard layout.
«Read the rest of this article»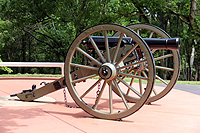 Clarksville, TN – The next meeting of the Clarksville (TN) Civil War Roundtable will be on Wednesday, July 20th, 2011 in our new home at the Bone & Joint Center, 980 Professional Park Drive, right across the street from Gateway Hospital. This is just off Dunlop Lane and Holiday Drive and only a few minutes east of Governor's Square mall. The meeting begins at 7:00pm and is always open to the public.
This meeting's topic is "The Staff of Robert E. Lee" «Read the rest of this article»

Starkville, MS – Sophomore outside hitter Nikki Doyle made quite the impression in her first appearance, her 15-kill performance leading Austin Peay State University's volleyball team to a three-set sweep (25-12, 25-20, 25-23) of Montana, Friday afternoon, at the Mississippi State Maroon Classic.
Doyle, who missed last season due to an injury after transferring from UC Santa Barbara, recorded a match-best 15 kills and finished with a .286 attack percentage in her first match as a Lady Gov.
Austin Peay (1-0) jumped out to an eight-point lead, 13-5, in their first full rotation of the first set. Doyle then scored three of the Lady Govs next four points, extending the lead to 10 points, 17-7. Austin Peay would close the set by scoring eight of the next 13 points to post a 25-12 victory.
«Read the rest of this article»