Topic: Montgomery County EMS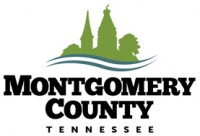 Montgomery County, TN – Montgomery County Government has signed a non-binding Letter of Intent with Tennova Healthcare for a land donation of 3.17 acres. The land, located at the southwest corner of the Tennova Healthcare Clarksville Campus, will be used by the county for the site of an Emergency Medical Services facility.
Following over a year of discussions, both parties are pleased to take the initial steps toward bringing a new EMS facility to the hospital area.
«Read the rest of this article»
Clarksville, TN – Clarksville Fire Rescue will present its annual community wide 9/11 Ceremony at 6:00pm Sunday, September 11th at the city's main fire station, 802 Main Street. The public is invited.
The ceremony honors the commitment and ultimate sacrifice of hundreds of New York City Firefighters who selflessly responded after the World Trade Center's twin towers were attacked by terrorists on September 11th, 2001.
«Read the rest of this article»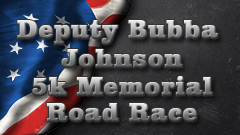 Clarksville, TN – The 3rd Annual Deputy Bubba Johnson Memorial 5K Road Race took place Saturday night, August 13th, 2016 at Beachaven Winery. The 1 Mile Fun Run started at 8:30pm and the 5k began at 9:00pm.
A slight rain moved into the area but tapered off by the start of the race. 322 people preregistered for the event and by race time, there were 358 runners/walkers participating.
"This event has grown really good over the last three years. It's going to be an exciting night," said Montgomery County Sheriff John Fuson. "These are good times."
«Read the rest of this article»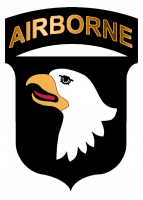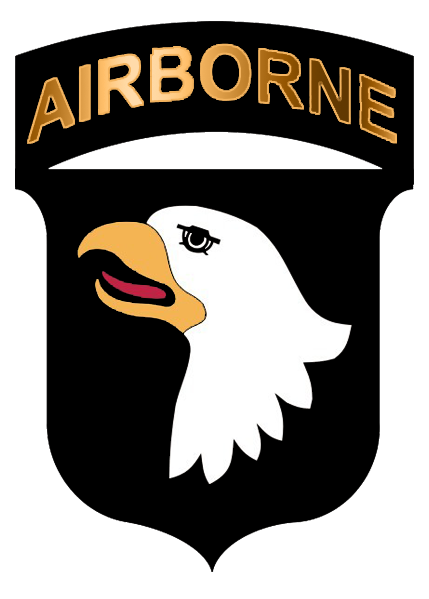 Fort Campbell, KY – The 101st Airborne Division (Air Assault) Soldier whose body was recovered in a Fort Campbell creek Tuesday has been identified.
The Soldier is identified as Spc. Dhaifal Ali, 34, from Arlington, Texas, was assigned to the 372nd Inland Cargo Transfer Company, 129th Combat Sustainment Support Battalion, 101st Airborne Division Sustainment Brigade.
The search for Dhaifal, who was swept away by strong currents Friday, lasted five days before being located by recovery personnel yesterday. He was found approximately 500 meters from the area he was initially swept away at the low water crossing over Little West Fork Creek on Fort Campbell.
«Read the rest of this article»

Clarksville, TN – Today, Tuesday, July 12th around 4:00 pm, Clarksville Police, Montgomery County EMS, and Clarksville Fire Rescue were searching for two females that were trapped on a riverbank behind Nussbaumer Road.
The females were in their floats and hit a tree in the water and flipped over and did not know where they were. Through the GPS location on one of their phones, Clarksville Fire and Rescue's Commander Batten was able to track them down and the females were pulled out of the water and are now safe.
«Read the rest of this article»

Clarksville, TN – On Thursday, April 6th, 2016 at 1:00pm at the Kenwood High School Football Field, Amy Grubbs Jackson's KHS Drama Students, Clarksville Police Department's Traffic Unit, Clarksville Fire & Rescue, Montgomery County EMS, Dispatch and Vanderbilt's Life Flight staged a head-on crash caused by texting and driving.
The photos posted on the CPD's Facebook page tell the story from when the first responders arrived on the crash scene to the end of the scene. The KHS Drama students posed as the victims and friends or family of the victims.
«Read the rest of this article»

Clarksville, TN – A commendation has been awarded to Deputy Ethan Moss with the Montgomery County Sheriff's Office for saving a man's life.
On February 4th, Deputy Moss responded to a 911 call in the 700 block of Merritt Lewis Lane. Upon arrival Moss found the homeowner unconscious and not breathing. He administered the automated external defibrillator (AED) and started CPR.
«Read the rest of this article»

Clarksville, TN – On October 19th, 2015 at approximately 11:30pm, Clarksville Police responded to a reported stabbing at 1560 Cherry Tree Drive.
Upon arrival they discovered  a victim in critical condition who was transported by Montgomery County EMS to a Lifeflight landing zone and transported to Vanderbilt University Trauma Center where the victim died of his injuries.
«Read the rest of this article»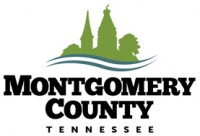 Montgomery County, TN – Montgomery County Emergency Medical Services (MCEMS) recently joined 22 teams from across Tennessee in strike team operations in Columbia, South Carolina.
Following the devastation of Hurricane Joaquin, the four man team from MCEMS, including Lieutenant and Special Operations Response Team (SORT) Commander Dustin Haas, Paramedic Garland Lester, Paramedic Terry Miller and Paramedic Chris Turner, were mobilized to South Carolina on October 4th and carried the zodiac boat, trailer and response vehicle with them to assist in the missions.
«Read the rest of this article»

Clarksville, TN – The Montgomery County Sheriff's Office have captured an inmate who walked off a work detail Friday morning.
A neighbor of a home in the 2600 block of Woodlawn Road noticed suspicious activity inside a vacant house under renovation.
He flagged down a passing patrol deputy.
«Read the rest of this article»