Topic: Montgomery County Mayor
Montgomery County, TN – The Tennessee Department of Transportation (TDOT) recently selected a proposal from the Montgomery County Port Authority, an Authority created by Montgomery County Government, for funding under the federal Congestion Mitigation and Air Quality Improvement (CMAQ) program.
The Cumberland River Regional Waterway Facility will expand a single-purpose terminal into a multimodal general purpose port with connections to rail and highway systems on the Cumberland River in Montgomery County. «Read the rest of this article»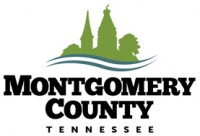 Montgomery County, TN – Last week, two Montgomery County public health employees, Joey Smith and Charlene Haynes, were recognized at the Tennessee Public Health Association's 71st annual conference in Franklin, TN.
Charlene Haynes was awarded the R. H. Hutcheson, Sr., MD Award. This award is presented to a person in the field of public health who has made outstanding contributions to public health throughout their career, over a period of several years. This is considered the association's highest award. Charlene served the Montgomery County Health Department for several years before accepting her current position as Regional Nursing Supervisor for the Tennessee Department of Health.
«Read the rest of this article»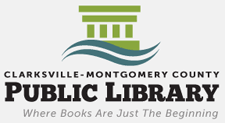 Clarksville, TN – The Governor's Books from Birth Foundation (GBBF) launched its "Books from Birth 10th Anniversary Tour" on August 26th in Johnson County and it will conclude at the Tennessee State Capitol in Nashville on September 30th, visiting some 50 counties across the state in a forty-five foot decorated touring coach.
The tour bus will visit Clarksville at the Food Court entrance to Governor's Square Mall on Thursday, September 11th from 12:30pm to 2:00pm.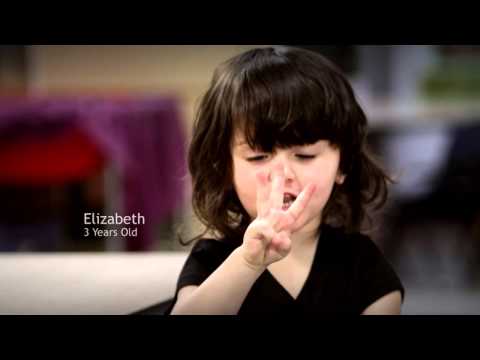 «Read the rest of this article»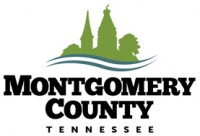 Montgomery County, TN – On Wednesday evening at the Clarksville-Montgomery County courthouse citizens and recently elected officials gathered to attend a reception and swearing in ceremony.
Retired Judge John Peay administered the oath of office seating the county officials Jim Durrett as Montgomery County Mayor, John Fuson as Sheriff, John W. Carney Jr. as the District Attorney General, Kellie Jackson as County Clerk, Erinne J. Hester as Assessor of Property, Connie Gunnett as the Register of Deeds, Brenda Radford as County Trustee,
«Read the rest of this article»
Clarksville, TN – In response to the Army's recent Supplemental Programmatic Environmental Assessment (SPEA), Clarksville Mayor Kim McMillan, joined by Montgomery County Mayor Carolyn Bowers and Clarksville Area Chamber of Commerce Executive Director Melinda Shepard, sent public comments on behalf of Clarksville-Montgomery County describing the significant impact a troop reduction could have on the community. «Read the rest of this article»
Brenda Radford Reelected Trustee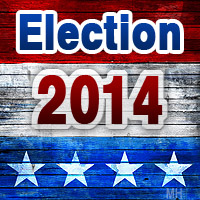 Montgomery County, TN – Clarksville-Montgomery County voting for the Tennessee State Primary and County general elections was light. Around 11,000 people early voted and on Election Day, Thursday, August 7th, only 8,105 came out to vote.
With 9480 votes, Jim Durrett was elected the new Montgomery County Mayor. Incumbent Carolyn Bowers had 7654 votes and Curt Mize came in at 2295.
In the highly contested Montgomery County Sheriff's race, John Fuson was elected with 11,020 votes. Tyler Barrett had 4,519 votes, with Bret Murray getting 1,809, while Dexter Mines had 1,612.
«Read the rest of this article»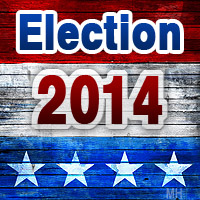 Clarksville, TN – Voting is underway across Clarksville, Montgomery County for the Tennessee State Primary and County general elections. Voting continues until 7:00pm this evening.
Turnout appears light with roughly 11,000 people voting in the early voting, and multiple precincts reporting extremely light turnout today. "I am ashamed to tell you how many people we had vote today," said poll worker Nancy Chambers, before revealing that only 21 people had turned out to vote at Smith school by 9:00am. Results at the other polling places were similar.
«Read the rest of this article»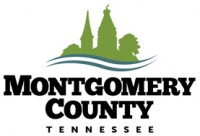 Montgomery County, TN – Montgomery County Government congratulates Lisa McClain, Driver Safety Administrator, for being selected as Technician of the Year by the Tennessee Child Passenger Safety Center.
Lisa was recognized for her exemplary work ethic and performance, along with her commitment and dedication of child passenger safety education and on her efforts to reduce fatalities and injuries on Tennessee highways.
«Read the rest of this article»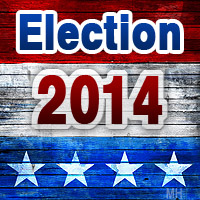 Montgomery County, TN – Montgomery County Mayor Carolyn Bowers was born and raised in Clarksville-Montgomery County. She graduated from Clarksville High School, then attended Austin Peay State University where she received her Bachelor and Masters Degrees. For 29 years, she taught high school business and computer classes in the school system. It was something she enjoyed and loved to do.
Serving as Montgomery County Trustee for two terms before becoming Montgomery County Mayor gave her experience with the county budget and the revenue end. As mayor, she began working on the expenditure end as well as managing the revenues and the bonds that you sell to fund capital projects.
«Read the rest of this article»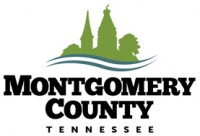 Montgomery County, TN – Montgomery County Emergency Medical Service (EMS) recently presented the Montgomery County Sheriff's Office with 10 (ten) Automated External Defibrillators or AED units for use in on-duty patrol cars.
The AEDs were obtained through a Community Health Foundation grant received by EMS for the purchase of the new units.
«Read the rest of this article»