Topic: Montgomery County Mayor
APSU Sports Information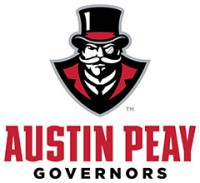 Clarksville, TN – And you thought election season was over.
Unchallenged for years as the official mascot for Austin Peay State University, Governor Peay X's stranglehold on that role appears in serious jeopardy. A new candidate – known as 'The Gov' – has emerged to oppose the incumbent in a race to become the face of Austin Peay.
Austin Peay is rife with change at the moment. A new logo, refurbished football stadium and the addition of new President Dr. Alisa White have made the climate right for a challenger to a long-established figure. Though a newcomer to the mascot world, The Gov has picked an opportune moment to throw his hat into the ring to become Austin Peay's next mascot.
«Read the rest of this article»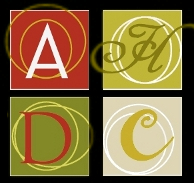 Clarksville, TN – The Clarksville Arts and Heritage Development Council held a gala reception at Emerald Hills, Austin Peay State University, on Monday, November 10th to honor Dr. Richard Gildrie with the Lifetime Achievement Award for Heritage and Dr. Joe Filippo through the Lifetime Achievement Award for Arts.
The County Mayor, Jim Durrett, was introduced by James Moore, Treasurer of the CAHDC and Director of R. F. Sink Library at Fort Campbell, KY.
«Read the rest of this article»
Clarksville, TN – For most of us, Veteran's Day is a day of special meaning. I believe that's especially true for those of us who call Clarksville, Tennessee our home.
Every day we see men and women in uniform working and volunteering in our community. There are also hundreds of people who have stayed in Clarksville after their active-duty years and who continue to make our community richer.
«Read the rest of this article»

Montgomery County, TN – The latest business to earn Clarksville-Montgomery County Green Certified and host a Green Ribbon Cutting is the Tree of Life Center.
Montgomery County Mayor Jim Durrett, City of Clarksville Chief of Staff Bill Harpel, standing in for Clarksville Mayor McMillan, and Chamber of Commerce Director Melinda Shepard were there to congratulate the owner and employees for their work.
«Read the rest of this article»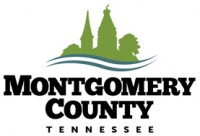 Montgomery County, TN – Nominations for the Seventh Annual Governor's Volunteer Stars Awards are now being accepted within Montgomery County. The awards will celebrate the efforts of volunteers who strive to improve their communities through service.
One youth and one adult will be selected in Montgomery County to receive this prestigious award. «Read the rest of this article»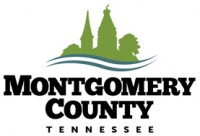 Montgomery County, TN – The holidays are quickly approaching and it's the time of year when many in our community need assistance.
As part of the Mayor's proclamation declaring November to be Homeless Awareness Month, Montgomery County Government is partnering with Legends Bank to host a county-wide food drive.
All county offices and Legends Bank locations will be collecting non-perishable food items beginning Monday, November 3rd and going through the month of November. «Read the rest of this article»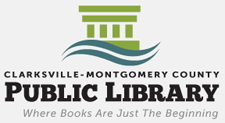 Clarksville, TN – The Clarksville-Montgomery County Public Library is kicking off our "Geek the Library" campaign to raise awareness about the importance of your local library. Get ready to add a new verb to your vocabulary—"geek."
Everyone is passionate about something—whether it's superheroes, art or composting. What you love is what you "geek." Here at the library, we geek serving others, providing free books, movies, music, and children's services to our community, and encouraging life-long learning both through our physical collection and in the virtual world through online resources–just to name a few things. «Read the rest of this article»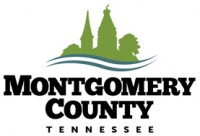 Montgomery County, TN – The Montgomery County Health Department and Montgomery County Emergency Medical Services (MCEMS) are partnering with numerous local agencies to hold a full scale infectious disease training exercise on Wednesday, October 29th.
This exercise will simulate a patient presenting at the Health Department and will go through the procedures and processes used to handle the medical needs of that patient, while maintaining a safe environment for the health care workers. «Read the rest of this article»
Montgomery County, TN – The Tennessee Department of Transportation (TDOT) recently selected a proposal from the Montgomery County Port Authority, an Authority created by Montgomery County Government, for funding under the federal Congestion Mitigation and Air Quality Improvement (CMAQ) program.
The Cumberland River Regional Waterway Facility will expand a single-purpose terminal into a multimodal general purpose port with connections to rail and highway systems on the Cumberland River in Montgomery County. «Read the rest of this article»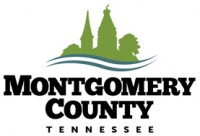 Montgomery County, TN – Last week, two Montgomery County public health employees, Joey Smith and Charlene Haynes, were recognized at the Tennessee Public Health Association's 71st annual conference in Franklin, TN.
Charlene Haynes was awarded the R. H. Hutcheson, Sr., MD Award. This award is presented to a person in the field of public health who has made outstanding contributions to public health throughout their career, over a period of several years. This is considered the association's highest award. Charlene served the Montgomery County Health Department for several years before accepting her current position as Regional Nursing Supervisor for the Tennessee Department of Health.
«Read the rest of this article»