Topic: Montgomery County Mayor

Clarksville, TN – Austin Peay State University President Alisa White and her husband, Elliott Herzlich, commemorated the University's 90th anniversary with a special ceremony and tree planting on Wednesday.
The noon event took place on the lawn in front of the Browning Building, and it included performances by the Governors' Own Marching Band, the APSU Chamber Singers, the University Choir, the Austin Peay Dance Team and members of the APSU Cheerleading Squad.
«Read the rest of this article»

Montgomery County, TN – Mann, Smith & Cummings (MSC) Insurance is the community's latest Clarksville-Montgomery County Green Certified business. Montgomery County Mayor Jim Durrett, Chief of Staff Jeff Truitt, City of Clarksville Chief of Administration Charlie Gentry and Chamber President Melinda Shepard congratulated and thanked the company for their efforts at their green ribbon cutting.
«Read the rest of this article»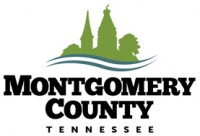 Montgomery County, TN – The Montgomery County Health Department has started a movement called Healthier Montgomery to become one of the top ten healthiest counties in the State County Health Rankings and Roadmaps.
This public health movement, designed by Joey Smith, Public Health County Director, is designed to improve residents' health by taking the best ideas and providing a roadmap that turns those ideas into actions at the street and neighborhood level.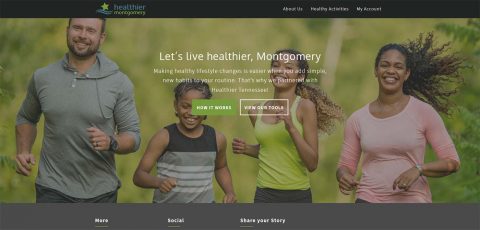 «Read the rest of this article»

Clarksville, TN – U.S. Census Bureau estimates released last week show Montgomery County's population at 195,734 as of July 1st, 2016. The increase from July 1st, 2015 to July 1st, 2016 means the county gained 2,440 new residents, or almost seven persons per day.
Since 2010, Montgomery County's growth rate of 13.6%, or 23,372 new residents, is among the top counties in the state. Population estimates for the city of Clarksville have not yet been released.
«Read the rest of this article»
Clarksville, TN – Montgomery County Government is proud to welcome Holly Hoechstenbach as the newest addition to their staff. Holly will take over the duties as Communications Director/Public Information Officer for Montgomery County Government.
Holly brings with her intensive knowledge in Communications, Journalism, Marketing, Broadcasting and Public Relations. Holly earned her M.A. in Communications/Promotions from Lindenwood University in St. Charles, Missouri.
«Read the rest of this article»
Written by Leejay Lockhart
Fort Campbell Public Affairs Office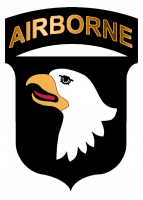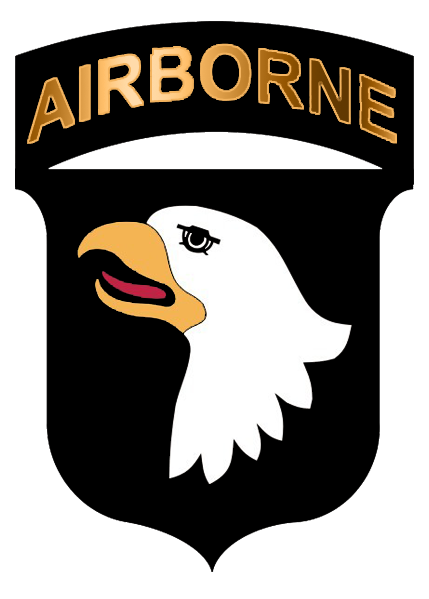 Fort Campbell, KY – Specialist Avery Harbin, a Soldier assigned to the Warrior Transition Battalion, confidently shook hands and spoke with many of the 73 civilian job recruiters at the Soldier for Life-Transition Assistance Program and Army Community Service's Employment Readiness Program International and National job fair Wednesday at Cole Park Commons.
Harbin also prepared for the job fair featuring 73 local and regional employers on March 23rd, 2017.
He will leave the Army at the end August, but he has already started preparing for his transition. Harbin said he feels confident he will be able to find employment allowing him to eventually reach his long-term goals of going to college for graphic design and business management as well as becoming an entrepreneur.
«Read the rest of this article»

Nashville, TN – Tennessee Governor Bill Haslam, the Department of Economic and Community Development and LG Electronics Inc. officials today announced the company will build a new home appliance manufacturing facility in Clarksville.
The global manufacturer, with headquarters in South Korea, is a leader in appliances, electronics and mobile devices. LG will invest $250 million in the facility, creating at least 600 new jobs in Montgomery County.
«Read the rest of this article»

Clarksville, TN – The 2017 Toyota East-West Football All-Star Classic will be held in Clarksville, Tennessee at Austin Peay State University on Friday, December 8th, 2017. The All-Star Classic is organized by the Tennessee Athletic Coaches Association (TACA) and is made up of the state's top 88 senior football players who are selected from more than 400 nominations.
"During the process of competing for the TSSAA state championship, we captured the attention of folks at TACA," said Visit Clarksville Executive Director Theresa Harrington.
«Read the rest of this article»

Montgomery County, TN – The Customs House Museum & Cultural Center is the first organization of 2017 to celebrate their Clarksville-Montgomery County Green Certification.
Montgomery County Mayor Jim Durrett, City of Clarksville Mayor Kim McMillan, Chamber of Commerce Director Melinda Shepard, several CMC Green Certification Steering Committee Members and several Museum Board Members attended their green ribbon cutting.
«Read the rest of this article»
Clarksville, TN – The Tennessee Housing Development Agency (THDA) is offering $15,000 in down payment assistance to homebuyers who purchase a home in targeted neighborhoods that were hard hit by the downturn and have been slower to recover in Clarksville and across the state.
THDA Executive Director Ralph M. Perrey announced the new program — Hardest Hit Fund Down Payment Assistance (HHF-DPA) program — today at a joint press conference with Clarksville Mayor Kim McMillan and Montgomery County Mayor Jim Durrett.
«Read the rest of this article»