Topic: Montgomery County Sheriff's Department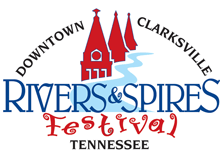 Clarksville, TN – The 13th Annual Rivers and Spires Festival in downtown Clarksville, April 16th-18th, is free and open to the public. The Festival features five stages of music and entertainment, arts and crafts, marketplace, food vendors and activities for all ages.
Road closures for this week have been announced for the Rivers and Spires Festival in downtown Clarksville.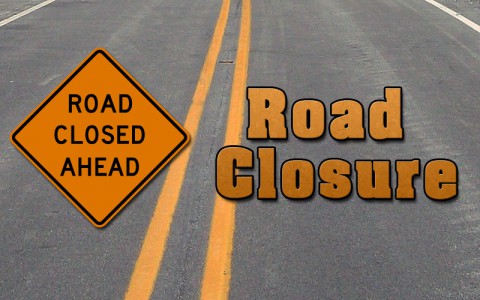 «Read the rest of this article»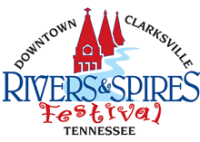 Clarksville, TN – The last day of the 2014 Rivers and Spires Festival continued to be the best in memory. The weather was absolutely flawless, neither too hot nor to cold. There wasn't a cloud in the sky throughout the entire day.
I rushed down to the Festival at 9:00am to catch the annual WJZM 1400 AM Clarksville in Review broadcast from the Festival. This usually is held at the Bill Roberts thunder road automotive tent on Franklin Street just down from the Roxy Regional Theatre. The program was already well underway when I arrived.
«Read the rest of this article»
370 Agencies to Receive $21.1 Million Total in Highway Safety Grants to Improve Safety on Tennessee Roadways

Nashville, TN – Tennessee Governor Bill Haslam, Tennessee Department of Transportation (TDOT) Commissioner John Schroer and the Governor's Highway Safety Office (GHSO) Director Kendell Poole today announced $21.1 million in grants to Tennessee agencies to support highway traffic safety efforts.
The funds support the mission of the GHSO.  The goal is to save lives and reduce injuries on Tennessee roadways through leadership, innovation, coordination and program support in partnership with numerous public and private organizations. «Read the rest of this article»

Clarksville, TN – The Clarksville Police Department, Tennessee Highway Patrol, Kentucky State Police, Christian County Sheriff's Department, Montgomery County Sheriff's Department, Hopkinsville Police Department and Oak Grove Police Department will be conducting roadside safety checkpoints and saturation patrols on June 28th, 2013 and June 29th, 2013 in Montgomery County, Tennessee and Christian County, Kentucky.
«Read the rest of this article»

Clarksville, TN – On February 3rd, 2012, a little after midnight, Clarksville Police Officer David Sohn was in the area of O' Charley's on Riverside Drive and clocked a silver Dodge pickup, using radar,  traveling 86 miles per hour on Riverside Drive.
Due to the high rate of speed of the pickup, Officer Sohn radioed to see if any other vehicles in the area could get behind the vehicle and attempt a traffic stop.
«Read the rest of this article»

Clarksville, TN –  Sheriff John Fuson knows he is following in the footsteps of a very successful and popular public figure in the late Norman Lewis. Norman Lewis commanded a very loyal and dedicated department of law enforcement professionals. His reputation is something John Fuson knows all too well.
"Sheriff Lewis was a great man," said Fuson. "He did things the way he thought was best for this department.  He was good to me, and fair, and I learned a lot from him.  He had a way of doing things that was his style, and people may not have always agreed with it, but he knew what he was doing.  He once asked me what my goals were and I told him, "to be sitting where you sit.""
«Read the rest of this article»

Clarksville TN – When Sheriff Norman Lewis died last year, Montgomery County lost a very powerful and  popular public figure.  Norman Lewis left a legacy that would be hard to follow.  The Sheriff of Montgomery County has had a history of being a tough, "no nonsense" lawman, who was a powerful, influential, commanding, and politically connected figure.
Remember Joel Plummer?
Well, meet Sheriff John Fuson.
«Read the rest of this article»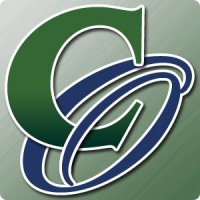 Montgomery County, TN – Clarksville Online presents a SPECIAL REPORT on the new Sheriff of Montgomery County, John Fuson.  Join us beginning Monday morning, January 14th to learn more about the man chosen to succeed Norman Lewis.
Hank Bonecutter interviews Sheriff Fuson, and the people who know him best.  Who is he and what are his plans for leading the department into the future?

Clarksville, TN – The Montgomery County Sheriff's Department is mentoring area youth who want to pursue a career in law enforcement. Law Enforcement Exploring is Learning for Life's career education program for young men and women 14 to 20 years old with an interest in a career in law enforcement.
This work-site based program, that is fully funded by donations, helps youth prepare for their future profession by experiencing fun-filled, hands-on activities. Learning for Life, which is a division of the Boy Scouts of America, focuses on the following five areas of emphasis: Career Opportunities, Leadership Experience, Character Education, Citizenship, and Life Skills.
«Read the rest of this article»
During the investigation of a DCS referral, Police found a man in possession of child pornography

Clarksville, TN – In August 2012, Police received a Tennessee Department of Children Services (DCS) referral in reference to an allegation of Aggravated Sexual Battery on Minor Children involving Dexter Mason.
During Detective Tyler Barrett's investigation, he conducted a search warrant on Mason's 421 Bluff Drive residence and seized three computers from the residence. The computers were turned over to the United States Secret Service to be forensically examined for child pornography.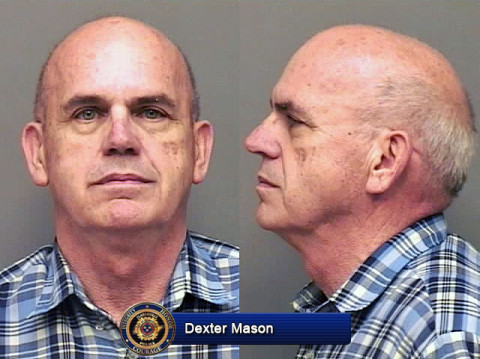 «Read the rest of this article»