Topic: Montgomery County Tennessee
Clarksville, TN - Habitat for Humanity of Montgomery County Tennessee is currently accepting applications for its homeowner program. Executive director Shelby Logsdon said the non-profit Christian organization's mission is to provide "a hand up, not a hand out" by partnering with qualified families to provide decent, safe, affordable housing.
«Read the rest of this article»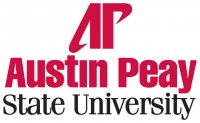 Clarksville, TN – An Austin Peay State University graduate student will showcase her work at the Legislative Plaza in Nashville, TN as part of the annual Graduate Education Week in Tennessee, April 1st-7th.
Veronica Mullen will present research, titled "Population demographics and site-fidelity among cave-dwelling bats of Dunbar Cave, Montgomery County, Tennessee," which was co-authored by Dr. Andrew Barrass, associate professor in the APSU Center of Excellence for Field Biology at APSU.
«Read the rest of this article»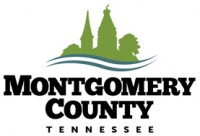 Montgomery County TN – The Montgomery County Commission is seeking a replacement for County Commissioner John Fuson in District 7, following his appointment to Sheriff of Montgomery County.
Fuson was chosen by the commission at Monday's meeting, and immediately resigned his seat on the commission to be sworn in as Sheriff.
«Read the rest of this article»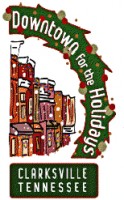 Clarksville, TN – Residents of Clarksville-Montgomery County gathered in Historic Downtown Clarksville on Saturday for the the 53rd Annual Christmas Parade.The Christmas parade is an opportunity for local businesses, schools, and organizations to showcase their Christmas spirit. This year's theme was "Christmas Around the World".
The parade is a partnership between the City of Clarksville, Montgomery County Tennessee, and this year's presenting sponsor Agero.
«Read the rest of this article»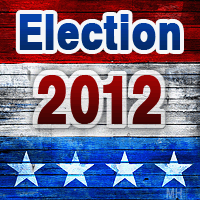 Clarksville, TN – On Election Day polls opened at 7:00am, but I didn't get going till 9:30am. My first stop was to vote at Smith school. After I voted, I took a few pictures before I headed off to the Election Commission.
"The elections today have been busy, very busy," said Rita Wilson, the chairwoman of the Montgomery County Election Commission.  A lot of people decided that they wanted to vote today, but they had not bothered to check and see where they were supposed to vote.  So we are having a big backlog of them coming in and phone calls about that.  But I think that people are really excited about election day," according to Wilson.
«Read the rest of this article»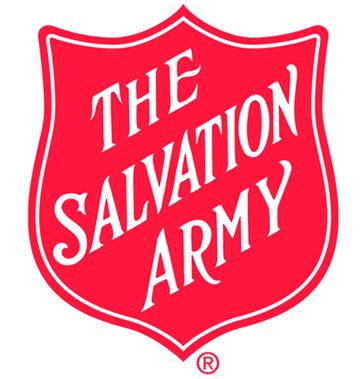 Clarksville TN – The Salvation Army announces it's Adopt an Angel Tree program to make a child happy this Holiday Season, beginning Friday November 9th.
The annual holiday gift giving program, for families less fortunate, allows you to select a paper Angel at any one of the area "Angel Trees" then buy clothes, toys or a gift for that child. Then, return that gift to the place of business where you got your Angel, along with the paper Angel securely attached to the gift, no later than Monday, December 10th. «Read the rest of this article»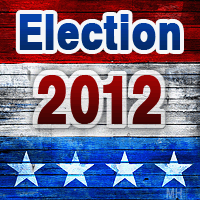 Clarksville TN-Voters are turning out in steady numbers all across Clarksville-Montgomery County today as America votes in the 2012 Presidential Election.  Montgomery County Election Commission officials say there have been no reports of major voting problems at any of their polling locations.
Clarksville Online had visited several locations throughout the morning and the number of people who had voted varied from each location.
«Read the rest of this article»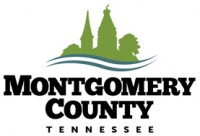 Montgomery County, TN – The Clarksville-Montgomery County Veterans Day Parade will take place on Saturday, November 10th, with pre-parade ceremonies set for 9:00am in front of the historic courthouse (south side) on Third Street in downtown Clarksville.
Guest speaker is Colonel Jimmy Blackmon, incoming Brigade Commander for the 159th Combat Aviation Brigade.  There will also be remarks by Montgomery County Mayor Carolyn Bowers and Clarksville City Mayor Pro tem Geno Grubbs.
«Read the rest of this article»
Kickoff Rally on September 18th at Hilldale Baptist Church Family Life Center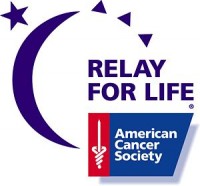 Clarksville, TN – The American Cancer Society Relay For Life®of Montgomery County will get together at 6:00pm on September 18th with event volunteers and participants at the Hilldale Baptist Church Family Life Center to officially kickoff their fundraising efforts for the year.
The rally will feature speakers from the community who have benefited from funds raised at Relay, will honor cancer survivors as well as recognize this year's participating teams and their contributions toward this effort. This event also marks the first opportunity to register a team and select a campsite for the overnight event to be held on May 18th, 2013.
«Read the rest of this article»
Military Families make up more than One-Third of County's WIC Clients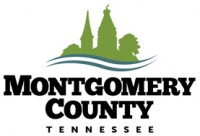 Clarksville, TN – Yesterday outgoing Montgomery County Health Director Andre Fresco; incoming Director Joey Smith; Montgomery County Mayor Carolyn Bowers; Tennessee Department of Health Chief Medical Officer David Reagan; and Lorine Bizzell, MS, RD from the United States Department of Agriculture, Food and Nutrition Service; joined together to celebrate the grand opening of the new Women, Infants and Children clinic at the Montgomery County Health Department facility in Clarksville.
«Read the rest of this article»