Topic: Montgomery County Tennessee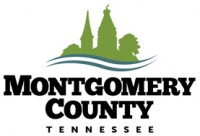 Montgomery County, TN - The annual Montgomery County Volunteer Fire Service Awards Dinner was held Friday, November 22nd at the William O. Beach Civic Hall.
Congratulations to the award recipients: Shaun Frieler, Rescue Squad; Eric Gregory, Palmyra station; Jeremy Black, Cunningham station; Kevin Douglas, St. Bethlehem station; Austin Wilson, East Montgomery station; and Kevin Batson, Woodlawn station, for all being selected as Firefighters of the Year for their respective stations.
«Read the rest of this article»

Clarksville, TN - The latest business to complete requirements for the Clarksville-Montgomery County Green Certification Program and host a Green Ribbon Cutting is Screaming Eagle Ready Mix.  Duane King, Screaming Eagle Ready Mix's plant manager, who led the effort for the company to become CMC Green Certified, explained.
«Read the rest of this article»

Montgomery County, TN -  On Tuesday morning, October 22, the Clarksville Montgomery County Public Library marked their Clarksville-Montgomery County Green Certification with a green ribbon cutting.
Montgomery County Mayor Carolyn Bowers and City of Clarksville Mayor Kim McMillan were on hand for the ribbon cutting.
«Read the rest of this article»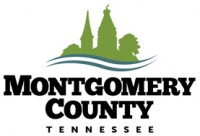 Montgomery County, TN -  Following the recent resignation of Betty Burchett as Montgomery County Assessor of Property, Montgomery County Government will be seeking qualified applicants interested in filling the vacancy.  This is an appointed position until the next general election in August 2014. Candidates must be at least 18 years old.
«Read the rest of this article»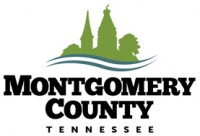 Montgomery County, TN – Yesterday, on July 30th 2013 Montgomery County held a groundbreaking and Richellen Park a 52 acre facility that will be built off of Highway 149 in southern Montgomery County to service the Cumberland Heights and Palmyra communities.
The 52 acre park will feature a large pavilion which will have enough space to accommodate larger events such as craft-fairs, trade shows, fundraisers for the community, public gatherings, and you will be able to rent the facility for private events.
«Read the rest of this article»
Clarksville, TN - Habitat for Humanity of Montgomery County Tennessee is currently accepting applications for its homeowner program. Executive director Shelby Logsdon said the non-profit Christian organization's mission is to provide "a hand up, not a hand out" by partnering with qualified families to provide decent, safe, affordable housing.
«Read the rest of this article»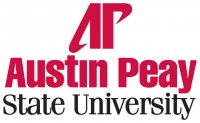 Clarksville, TN – An Austin Peay State University graduate student will showcase her work at the Legislative Plaza in Nashville, TN as part of the annual Graduate Education Week in Tennessee, April 1st-7th.
Veronica Mullen will present research, titled "Population demographics and site-fidelity among cave-dwelling bats of Dunbar Cave, Montgomery County, Tennessee," which was co-authored by Dr. Andrew Barrass, associate professor in the APSU Center of Excellence for Field Biology at APSU.
«Read the rest of this article»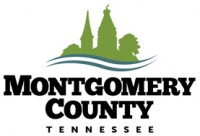 Montgomery County TN – The Montgomery County Commission is seeking a replacement for County Commissioner John Fuson in District 7, following his appointment to Sheriff of Montgomery County.
Fuson was chosen by the commission at Monday's meeting, and immediately resigned his seat on the commission to be sworn in as Sheriff.
«Read the rest of this article»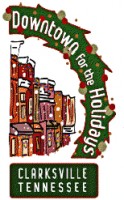 Clarksville, TN – Residents of Clarksville-Montgomery County gathered in Historic Downtown Clarksville on Saturday for the the 53rd Annual Christmas Parade.The Christmas parade is an opportunity for local businesses, schools, and organizations to showcase their Christmas spirit. This year's theme was "Christmas Around the World".
The parade is a partnership between the City of Clarksville, Montgomery County Tennessee, and this year's presenting sponsor Agero.
«Read the rest of this article»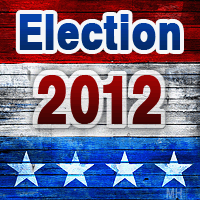 Clarksville, TN – On Election Day polls opened at 7:00am, but I didn't get going till 9:30am. My first stop was to vote at Smith school. After I voted, I took a few pictures before I headed off to the Election Commission.
"The elections today have been busy, very busy," said Rita Wilson, the chairwoman of the Montgomery County Election Commission.  A lot of people decided that they wanted to vote today, but they had not bothered to check and see where they were supposed to vote.  So we are having a big backlog of them coming in and phone calls about that.  But I think that people are really excited about election day," according to Wilson.
«Read the rest of this article»