Topic: Montgomery County Veterans Plaza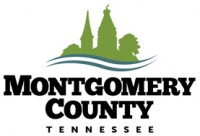 Montgomery County, TN – Notice is hereby given that the Montgomery County Election Commission will perform the following duties relative to litigation involving a challenge to the passage of Constitutional Amendment No. 1 during the November 4th, 2014 election. «Read the rest of this article»
Clarksville, TN – On Sunday, May 25th, the Vietnam Veterans of America Chapter 396 held their annual Candlelight Vigil to remember the men and women who were left behind in Vietnam when American forces withdrew in 1975.
It is a solemn occasion when a nation gathers together to honor its soldiers, those who lived to come home, but even more importantly those who did not.
«Read the rest of this article»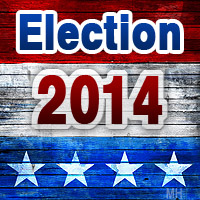 Dear Friends,
Recent election seasons have seen a rising number of candidates and their supporters, including me and mine, standing at the Montgomery County Veterans Plaza during early voting, waving signs at passers-by.
The new configuration of the parking lot however, makes this practice, in my opinion, a serious safety hazard and greatly slows entry to the Plaza for citizens arriving to vote, pay their taxes, renew their license tags, visit our wonderful library or other important reasons to visit the offices located there. «Read the rest of this article»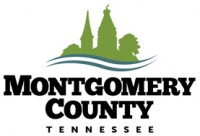 Montgomery County, TN – Montgomery County is hosting a Household Hazardous Waste and Conditionally Exempt Small Quantity Generator Collection Event on Saturday, March 22nd from 8:00am to 1:00pm at Veterans Plaza located at 350 Pageant Lane in Clarksville.
Any Tennessee resident may participate.
«Read the rest of this article»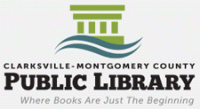 Montgomery County, TN – The renovation of the Montgomery County Veteran's Plaza Parking Lot has begun today.
Please be patient during the 100 days it will take to get through the portion that most affects the parking near the Clarksville-Montgomery County Public Library.
«Read the rest of this article»
"Cancer Queens" Teach Prevention Through Song and Dance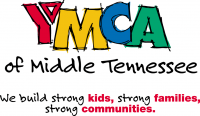 Clarksville, TN – If statistics, charts and graphs make your eyes glaze over – but you still want to learn ways to improve your health and reduce your risk of getting various types of cancer – plan to be entertained as well as educated by the Cancer Queens.
Even though they are all professional health educators, the Cancer Queens emphasize they are not professional actresses or dancers. They do, however, excel at "edutainment" – a phrase coined to describe education via an entertainment venue. They have been recognized by the Centers for Disease Control and have brought laughter and health messages to audiences all across the state of Tennessee.
«Read the rest of this article»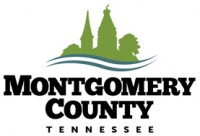 Montgomery County, TN – Several county offices, including many located in Veterans Plaza, the Public Safety Complex and Cumberland Heights, are experiencing phone issues. The issue is through their provider and there is no estimated repair time.
Please bear with them as they work to get the problem resolved.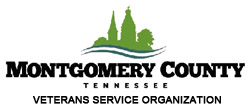 Montgomery County, TN – The Montgomery County Veterans Service Organization is hosting a Veterans Outreach for veterans and eligible dependents and survivors from 10:00am to 3:00pm, Friday April 26th, at the William O. Beach Civic Hall in Veterans Plaza, 350 Pageant Lane, Clarksville. «Read the rest of this article»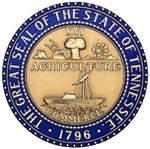 Clarksville TN – Dr. Mark Green, newly elected Tennessee State Senator for District 22, has announced he will host a town hall meeting in Montgomery County on January 3rd, 2013 at the Montgomery County Veterans Plaza-Civic Hall Room. The meeting will start at 4:00pm.
Dr. Green unseated Senator Tim Barnes in the November election, and is anxious to connect with his constituents.  No stranger to service, Dr. Green is a veteran serving in both Iraq and Afghanistan.  Dr. Green is President and CEO of AlignMD, an emergency department hospitalist and urgent care management and staffing company based in Clarksville.
The public is invited to meet with Senator Mark Green and discuss their concerns of the 22nd District.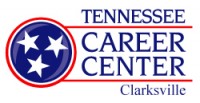 Clarksville, TN – Three years ago, The Clarksville-Montgomery County Career Center launched the Clarksville Area Re-Entry (C.A.R.E) program at the Tennessee Department of Labor. C.A.R.E recruits companies in the community to hire ex-offenders. The program offers referrals, job placement assistance and mentors.
"We're community people who care," said Angela Egbon, program coordinator of C.A.R.E. "Our goal with C.A.R.E is to help ex-offenders find employment. Some people that come out of jail and can't find employment will go back to what they know. We can help them find job and give them a sense of who they are as a person. We want them to be successful." Egbon, who also works as a social worker and employment interviewer for the program, has been with C.A.R.E for almost two years. "We're sponsored by Senator Joe Pitts," she said.
«Read the rest of this article»