Topic: Montgomery County

Montgomery County, TN – A traffic accident which occurred early this morning on Rossview Road has shut down traffic near the Rossview Complex, including Exit 8 according to the Clarksville Montgomery County School System. «Read the rest of this article»
Clarksville, TN – Before inclement weather closed schools at the end of the week, a lot of teams played against conference opponents for the first time.
Some teams are already setting themselves apart with strong play. Others are just now getting all their players with football coming to a close. Regardless, the season is still young and fans can warm themselves on the heated competition blazing on the courts.
«Read the rest of this article»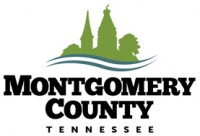 Clarksville, TN – On Saturday, December 7th at 5:00pm, Montgomery County held their annual Christmas Tree Lighting Ceremony at outside the court house and in the court center.
There was hot chocolate and cookies for all those attending. Christmas music was playing making it a festive atmosphere.
Before the ceremony began, several people took advantage of the empty sleigh in the court center for photos.
«Read the rest of this article»

Clarksville, TN – City of Clarksville Mayor Kim McMillan and Montgomery County Mayor Carolyn Bowers, following numerous cancellations from parade participants – including the Budweiser Clydesdales and bands that are unable to perform under the current weather conditions – are cancelling this year's Christmas Parade.
There is no plan to reschedule due to scheduling conflicts. «Read the rest of this article»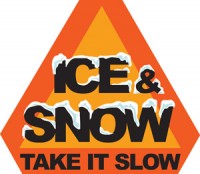 Clarksville, TN – A light dusting of snow fell over the Clarksville-Montgomery County area last night. Along with the rain/freezing rain earlier in the night, it will combine to make some slick areas on the road this morning. Ice has formed in shaded road areas as well as bridges and overpasses. Along some roads, snow and ice have formed near the edges.
Motorists that have to get out this morning are urged to take it slow. Beware of black ice on the roads. Ice is clear and is not easily seen.
«Read the rest of this article»

Clarksville,  TN – The Dance Theatre of Tennessee and Bridgestone Americas Trust Fund production of "The Nutcracker" at the Austin Peay State University Clement Auditorium set for Saturday, December 7th has been rescheduled to Friday, December 20th at 2:00pm and 7:00pm.
All tickets purchased online for both the 2:00pm and 7:00pm. performances will be honored.
Please visit www.dancetheatretn.org/nutcracker2013.php for more information.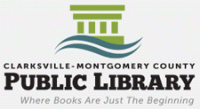 Montgomery County, TN – All Montgomery County Government offices will be closing today at 2:00pm due to the wintry weather conditions.
Public Safety personnel will report as scheduled.

Montgomery County, TN – The Clarksville-Montgomery County School System will be closed on Friday, December 6th due to inclement weather predictions from the National Weather Service.

Clarksville, TN – The Tennessee Highway Patrol, Clarksville Police Department, and Montgomery County Sheriff's Office  conducted impaired driving saturation patrols November 29th-30th, 2013, partially funded by the Governor's Highway Safety Office.
During this time, there were 267 charges issued.
«Read the rest of this article»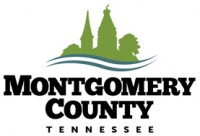 Montgomery County, TN - The annual Montgomery County Volunteer Fire Service Awards Dinner was held Friday, November 22nd at the William O. Beach Civic Hall.
Congratulations to the award recipients: Shaun Frieler, Rescue Squad; Eric Gregory, Palmyra station; Jeremy Black, Cunningham station; Kevin Douglas, St. Bethlehem station; Austin Wilson, East Montgomery station; and Kevin Batson, Woodlawn station, for all being selected as Firefighters of the Year for their respective stations.
«Read the rest of this article»