Topic: Montgomery County

Montgomery County, TN – Mann, Smith & Cummings (MSC) Insurance is the community's latest Clarksville-Montgomery County Green Certified business. Montgomery County Mayor Jim Durrett, Chief of Staff Jeff Truitt, City of Clarksville Chief of Administration Charlie Gentry and Chamber President Melinda Shepard congratulated and thanked the company for their efforts at their green ribbon cutting.
«Read the rest of this article»
Written by Joe Pitts
Tennessee State Representative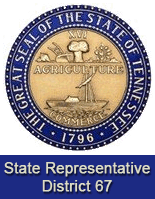 Nashville, TN – The IMPROVE Act, Tennessee Governor Bill Haslam's proposal to fund critical infrastructure projects and offer local government the option to fund transportation needs passed the House of Representatives on Wednesday.
The more than six hour debate saw House members carefully and thoroughly consider dozens of amendments and counter proposals to the IMPROVE Act. At the end of the debate, the bill cleared the House by a narrow margin.
"I have been out front and very public about my disappointment in our State government's neglect, in recent years, to address our over-burdened roads, highways and dangerous bridges with a responsible funding plan."
«Read the rest of this article»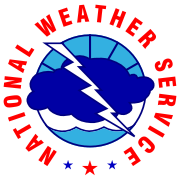 Nashville, TN – The National Weather Service reports has issued a flash flood watch for Clarksville-Montgomery and Middle Tennessee. The flash flood watch is in effect from 3:00am Saturday morning April 22nd through late Saturday night.
Previous rainfall accumulations have left most of Middle Tennessee with saturated ground conditions. Periods of moderate showers and thunderstorms will become more pronounced late tonight through late Saturday night, resulting in additional one to three inches of rainfall that could lead to flash flooding across the mid state.
«Read the rest of this article»

Clarksville, TN – This spring, the Montgomery County Relay For Life is partnering with Austin Peay State University in the fight against cancer.
At 7:00pm on Saturday, April 29th, 2017 the University will host a Relay For Life event at Fortera Stadium, allowing APSU students to participate in the relay before they leave campus for the summer break. Teams interested in participating in this event can register at www.relayforlife.org/apsu.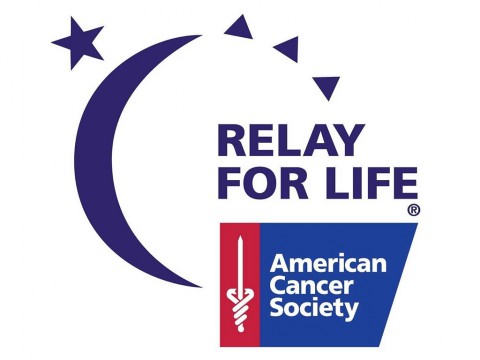 «Read the rest of this article»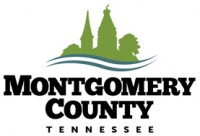 Montgomery County, TN – The Montgomery County Health Department has started a movement called Healthier Montgomery to become one of the top ten healthiest counties in the State County Health Rankings and Roadmaps.
This public health movement, designed by Joey Smith, Public Health County Director, is designed to improve residents' health by taking the best ideas and providing a roadmap that turns those ideas into actions at the street and neighborhood level.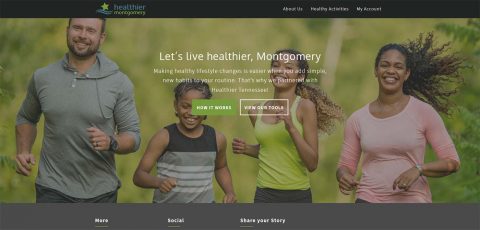 «Read the rest of this article»

Clarksville, TN – The Clarksville-Montgomery County Economic Development Council (EDC) launched a new online resource at www.clarksvillepartnershipdata.com
The site is also available from the Demographics tabs within the www.clarksvillepartnership.com websites.
«Read the rest of this article»

Cunningham, TN – Cunningham Volunteer Fire Department invites the public to attend a ground breaking ceremony announcing the current construction of a substation on School Road located in Southside on Monday, April 17th at 3:30pm.
«Read the rest of this article»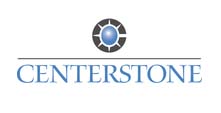 Clarksville, TN – Psychosocial Recovery clients in Clarksville were recently treated to a spa day by local Centerstone staff. The event emphasized the importance of self-care for both mind and body.
"We wanted them to experience a therapeutic environment to unwind and de-stress with meditation, face masks, foot spa and a relaxation station with roller massagers, stress balls and a Zen garden," said BreAnne Nixon, psychosocial educator.
«Read the rest of this article»

Clarksville, TN – Austin Peay State University's Department of Art and Design will host the 2017 U.S. Bank Open Exhibition April 20th-22nd, during Clarksville's Rivers and Spires Festival.
The Open Exhibition is an opportunity for artists living in and around Montgomery County to exhibit their work, sell their work and to help raise money for APSU art scholarships.
«Read the rest of this article»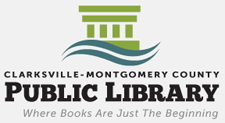 Montgomery County, TN – The Clarksville-Montgomery County Public Library is excited to announce that patrons can now send print jobs from personal desktop computers and handheld devices for printing at the library.
The library is also introducing mobile hotspots for patrons to check out using their library card.
Patrons can now send print jobs to the library from their laptop or desktop computer, from a tablet or smart phone, or through email.
«Read the rest of this article»