Topic: Montgomery County

Montgomery County, TN – Scammers are once again targeting residents of Montgomery County, purporting to be officials of the Montgomery County Sheriff's Office.
Sgt. Steve Heise said the MCSO has received several complaints from victims who were told they had outstanding warrants, sometimes for failure to appear for jury duty.
"The subject will then ask the victim to put $1,000 on a Green Dot card and then give them the number over the phone, or they will be immediately arrested," Heise said. «Read the rest of this article»

Montgomery County, TN – A man who made threats through social media early Friday, October 24th, about committing a shooting at a football game was quickly apprehended at Clarksville High School.
Around noon Friday, SRO Deputy Jesse James received a tip of possible threats from a man who planned to show up to a high school football game and commit a shooting.
"The threats couldn't be directly confirmed, but we take every threat to citizen safety seriously," said Montgomery County Sheriff John Fuson.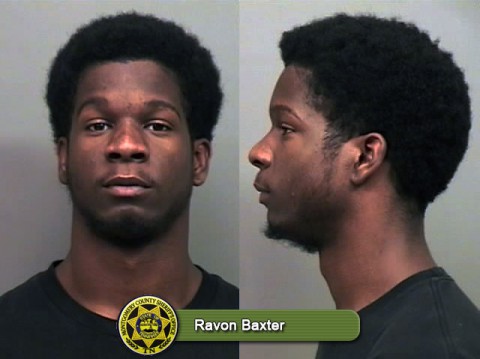 «Read the rest of this article»

Montgomery County, TN – Sgt. Steve Heise recently was the first investigator with the Montgomery County Sheriff's Office to graduate the six-week Tennessee Bureau of Investigations State Academy.
"The training was outstanding and second to none," Heise said."
«Read the rest of this article»

Nashville, TN – The Tennessee Department of Transportation (TDOT) reports that on Friday October 24th through Tuesday October 28th, from 8:00pm-5:00am, there will be one lane closed in each direction on SR 76 (US 79), from MM 12 to MM 13.1, (Dover Crossing at Barge Point Road) in order to pave and stripe the roadway.   «Read the rest of this article»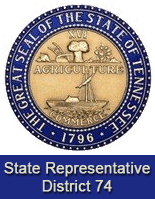 Clarksville, TN – In response to the news that Fort Campbell soldiers from the 101st Airborne Division will be deployed to Liberia to assist in fighting the outbreak of the Ebola virus there, State Representative John Tidwell is calling on the Center for Disease Control (CDC) to prepare hospital personnel in Montgomery County to protect themselves and our community in the event that a returning soldier is infected with the virus.
"Our military families and our community have endured so many burdens in the War on Terror. Now they are being called upon to assist in the world's fight against Ebola.  We need to be sure our families are not endangered by a lack of preparedness," said Tennessee State Representative John Tidwell.
«Read the rest of this article»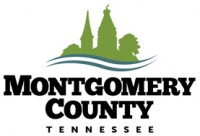 Montgomery County, TN – The Montgomery County Highway Department has closed a 100-foot section of Rabbit Run Trail, near Drake Road, for sinkhole repair.
The repair underway and is expected to be completed and the road reopened by Thursday evening, October 23rd.
We apologize for any inconvenience.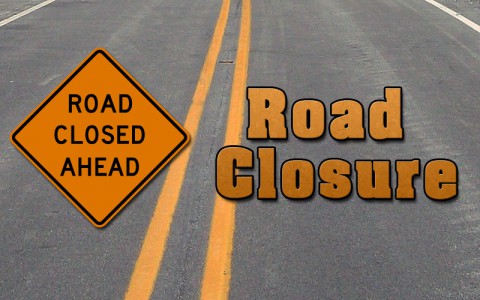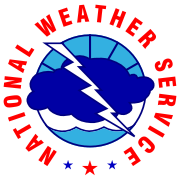 Clarksville, TN – The National Weather Service in Nashville has issued a frost advisory for Clarkville-Montgomery County as well as parts of Middle Tennessee.
Patchy frost is possible late tonight and early Thursday morning.
Clear skies and light winds will allow temperatures to fall into the mid and upper 30s late tonight across Middle Tennessee with patchy frost possible toward sunrise. «Read the rest of this article»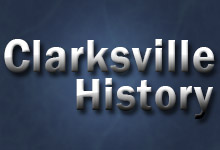 Clarksville, TN – Have you seen the old stone building on Walker Street in the New Providence area? If not, come by and take a look at it some time. This primitive looking building, labeled "Sevier Station", is on the National Register of Historic Places and is touted as the oldest building in Montgomery County, Tennessee.
As you walk around and gaze at the roughhewn limestone quarried from the nearby bluffs, and ponder the old chimney placed oddly in the center of the building, and consider the apparent gun port built into the east side, may you contemplate the ground upon which you are standing.
«Read the rest of this article»
Recognized for Impacting the Quality of Life of Service Members and their Families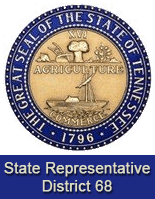 Nashville, TN – Tennessee State Representative Curtis Johnson (R-Clarksville) was recognized recently by the United States Department of Defense for his "leadership on public policy changes positively impacting the quality of life of Service members and their families."
The award of appreciation comes after Rep. Johnson successfully passed several bills to aid military service members and their families, including House Bill 1372 which was approved this year. That new law would allow certain out-of-state veterans to pay in-state tuition and fees at state colleges and universities.
«Read the rest of this article»

Montgomery County, TN – Montgomery County Sheriff's Office investigators worked throughout the night to locate Ryan Santos, the teen who fled transport yesterday afternoon.
Through several leads, investigators found that Santos made it to Fredericksburg, Virginia, where he was apprehended by the Frederick County Sheriffs Office.