Topic: Montgomery County

Clarksville, TN – The Clarksville-Montgomery County, Tennessee Economic Development Council (EDC) is pleased to announce that they will be moving forward, in partnership with the City of Clarksville and Montgomery County, on completing Joint Metro Region Research with the Nashville Area Chamber of Commerce.
"The ability to highlight the strengths and connections of both the Clarksville MSA and the Nashville MSA, and their connection to each other, is very exciting. There is a very unique and strong association that we must understand so we can adequately relay and share with potential investors in both markets. This research will help strengthen our recruitment of business and industry, as well as improve our marketing of the region," said Cal Wray, Executive Director of the Clarksville-Montgomery County EDC. «Read the rest of this article»

Nashville, TN – From now through Wednesday April 30th, 9:00am-2:00pm, there will be temporary lane closures in both directions on SR 48 North (Trenton Road) between 8.0 MM (Needmore Road) and the 10.5 MM (Meriwether Road) in Clarksville to pull new cable for utility relocation.
The Clarksville Department of Electricity will be doing the work. Flag Pro will be taking care of the work zone. Weather permitting. «Read the rest of this article»
Wind Advisory through Tuesday Afternoon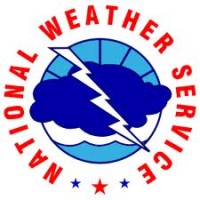 Nashville, TN – A strong cold front will sweep across Middle Tennessee late this afternoon and evening. Owing to a strong pressure gradient today, windy conditions will exist across the mid state.
Sustained wind speeds of 15 to 25 mph, with gusts to 35 mph or higher will be common. By Tuesday afternoon, winds will finally begin to weaken.
In addition to the wind, the current warm air mass we have enjoyed for several days will be replaced by frigid arctic air once the cold front passes. By Wednesday morning, temperatures across Middle Tennessee will settle in the mid to upper 20′s. «Read the rest of this article»

Clarksville, TN – After 6 years spent working as a mortgage loan processor, new Realtor Nichole Royce is excited about her new career in real estate sales.
Nichole recently earned her real estate license in Tennessee and joined Crye-Leike's Clarksville, St. Bethlehem branch office.
«Read the rest of this article»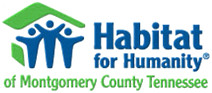 Clarksville, TN – The Habitat for Humanity of Montgomery County will be holding a 5K & 1 mile Family Fun Run at Beachaven Winery Saturday, April 19th, 2014 from 8:00am til 12:00pm.
There will be entertainment during the event: Bounce Houses, Face Painting, a Clown, a Tacky Recycling Costume Contest, an Easter Egg Hunt, musical entertainment, games and Water Wars. «Read the rest of this article»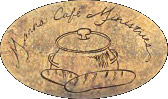 Clarksville, TN – Manna Café Ministries will conduct a Mobile Pantry on Saturday, April 5th, beginning at 10:00am, at Fellowship United Methodist Church, 2201 Peacher's Mill Road.
At this event Manna Café will be giving away food to anyone in the community needing assistance with groceries. A valid ID must be presented to receive a food box at the Mobile Pantry event. «Read the rest of this article»

Montgomery County, TN – The latest organization to complete requirements for Clarksville-Montgomery County Green Certification is the Clarksville Transit System (CTS).
City of Clarksville Mayor Kim McMillan, Montgomery County Mayor Carolyn Bowers, and Chamber of Commerce Director Melinda Shepard were among those who attended to congratulate the Clarksville Transit System for their work.
«Read the rest of this article»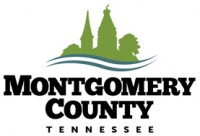 Montgomery County, TN – The Montgomery County Veterans Service Organization is hosting a Veterans Outreach for veterans and their dependents from 10:00am to 3:00pm, Monday, April 7th, at the William O. Beach Civic Hall in Veterans Plaza, 350 Pageant Lane, Clarksville. «Read the rest of this article»

Nashville, TN – County unemployment rates for February 2014, released yesterday, show the rate decreased in 21 counties, increased in 61 counties, and remained the same in 13.
In Montgomery County Tennessee, the unemployment rate increased from 7.1 to 7.2% a change of 0.1%. In Clarksville the unemployment rate increased by 0.1% to 7.3%.

«Read the rest of this article»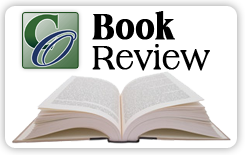 Clarksville, TN – Clarksville resident Dr. Harold Vann served as a pediatrician for 37 years.
His training began at the University of Tennessee Medical School followed by an internship and residency in Pediatrics at the City of Memphis Hospital followed by another residency in Pediatrics at Vanderbilt University.
He served as president of the Tennessee Chapter of the American Academy of Pediatrics and he is distinguished for his efforts to establish KidsCare, a pediatric clinic devoted to serving TennCare patients in Montgomery County; Dr. Vann served as Chief of Pediatrics and Chief of Staff at Clarksville Memorial Hospital.
«Read the rest of this article»