Topic: Montgomery County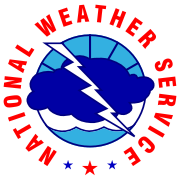 Nashville, TN – The National Weather Service in Nashville has issued a freeze watch for Clarksville-Montgomery County as well as parts of Middle Tennessee.
The watch is in effect from late Friday night through Saturday morning. A freeze watch has also been issued from late Saturday night through Sunday morning.
Overnight lows Friday night will get down to the upper 20s to around 32 for most of the area. Saturday night lows will be a bit colder from the mid 20s to around 30.
«Read the rest of this article»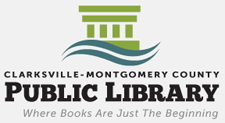 Clarksville, TN – The Clarksville-Montgomery County Public Library is kicking off our "Geek the Library" campaign to raise awareness about the importance of your local library. Get ready to add a new verb to your vocabulary—"geek."
Everyone is passionate about something—whether it's superheroes, art or composting. What you love is what you "geek." Here at the library, we geek serving others, providing free books, movies, music, and children's services to our community, and encouraging life-long learning both through our physical collection and in the virtual world through online resources–just to name a few things. «Read the rest of this article»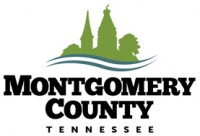 Montgomery County, TN – The Montgomery County Health Department and Montgomery County Emergency Medical Services (MCEMS) are partnering with numerous local agencies to hold a full scale infectious disease training exercise on Wednesday, October 29th.
This exercise will simulate a patient presenting at the Health Department and will go through the procedures and processes used to handle the medical needs of that patient, while maintaining a safe environment for the health care workers. «Read the rest of this article»

Montgomery County, TN – An employee with the Montgomery County Sheriff's Office (MCSO) is under investigation by the 19th Judicial District Drug Task Force.
The employee has been placed on administrative leave pending the findings of the investigation.
The findings of the investigation will be turned over to the District Attorney for grand jury presentment.

Montgomery County, TN – Montgomery County Sheriff's Office Patrol deputies responded to a complaint about a possible marijuana grow shortly before 6:00pm Saturday at 2113 Ferry Road.
When they arrived, deputies observed a small marijuana plant growing outside, behind the home. Deputies then detained the residents and contacted the 19th Judicial District Drug Task Force to assist in the investigation of the marijuana grow.
«Read the rest of this article»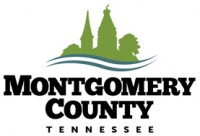 Montgomery County, TN – Montgomery County Government is partnering with the Tennessee Department of Transportation (TDOT) to host a public input meeting, called a "Book a Planner" meeting, on Tuesday, October 28th at 5:00pm, at the William O. Beach Civic Hall, 350 Pageant Lane.
"Book-a-Planner" is an interactive outreach program and presentation, administered through the Long Range Planning Department's Office of Community Transportation (OCT) staff. Attendees are able to share their input via live polling to assist TDOT in making sure the community's future needs are addressed. «Read the rest of this article»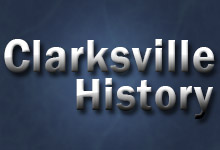 Clarksville, TN – I love history and find it fascinating – and you must enjoy it as well or you would not be reading this article! Yet, I could listen and listen to someone who is alive and well with me today go on ad nauseum about the dry facts from the past and get absolutely nothing from it.
But, to hear the very words of those who lived before us – those priceless journals, letters, and testimonies – that is gold to me! It is amazing to be able to peak into their minds and hearts for just a moment and experience with them the joys, the struggles, the hopes, and the pain of the experience of life.
That is what we have with the story of the lives of Valentine Sevier, his family, and community – their own words.
«Read the rest of this article»
Series Premier takes place in Montgomery County

Nashville, TN – The Tennessee Wildlife Resources Agency is serving as a partner in a new weekly-television program, Tennessee Uncharted which hits the air waves in November.
The 30-minute show can be seen on PBS stations across the state on the Tennessee Channel. The program will showcase the outdoors including unique locations, techniques and traditions in the Volunteer State.
«Read the rest of this article»

Montgomery County, TN – Scammers are once again targeting residents of Montgomery County, purporting to be officials of the Montgomery County Sheriff's Office.
Sgt. Steve Heise said the MCSO has received several complaints from victims who were told they had outstanding warrants, sometimes for failure to appear for jury duty.
"The subject will then ask the victim to put $1,000 on a Green Dot card and then give them the number over the phone, or they will be immediately arrested," Heise said. «Read the rest of this article»

Montgomery County, TN – A man who made threats through social media early Friday, October 24th, about committing a shooting at a football game was quickly apprehended at Clarksville High School.
Around noon Friday, SRO Deputy Jesse James received a tip of possible threats from a man who planned to show up to a high school football game and commit a shooting.
"The threats couldn't be directly confirmed, but we take every threat to citizen safety seriously," said Montgomery County Sheriff John Fuson.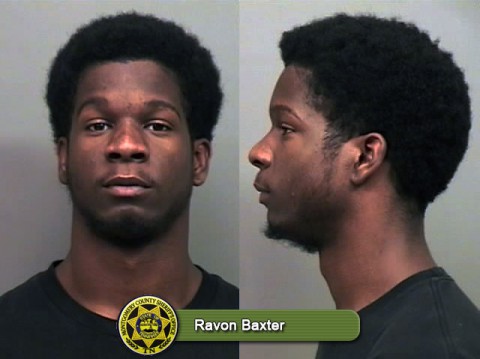 «Read the rest of this article»