Topic: Montgomery County
Tennessee State Troopers to Utilize Data-Driven Enforcement to Reduce Traffic Fatalities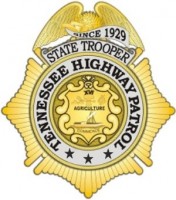 Nashville, TN – The Tennessee Highway Patrol (THP) will conduct a variety of traffic safety tools and utilize data-driven enforcement during the Fourth of July holiday period to help reduce serious injury and fatal crashes across the state. The traffic safety campaign will begin at 12:01am on Friday, July 3rd and conclude at midnight on Sunday, July 5th.
Twelve people were killed in Tennessee during last year's 96-hour Fourth of July holiday period. That's down from the 19 vehicular deaths during the 2013 July 4th holiday. Of last year's 12 traffic fatalities, seven were vehicle occupants and five were motorcyclists. Four (57%) of the individuals killed were not wearing seat belts and three of the traffic deaths were alcohol-related.
«Read the rest of this article»

Montgomery County, TN – Representatives from organizations that were certified in 2013 opted to attend a CMC Green Certification Refresher Class where they were brought up-to-date on the latest environmental concerns in our community, discussed their own impacts on the environment and shared their continued improvements.
«Read the rest of this article»

Montgomery County, TN – The Montgomery County Sheriff's Office is seeking victims in a scam that was perpetrated by two arrested Wednesday.
Jonathan Stults, 23, who gave a 524 Cedar Valley address and Briana Staraugh, 23, who both gave a 524 Cedar Valley address were booked into the Montgomery County Jail on charges of theft of service. Their bond was set at $10,000.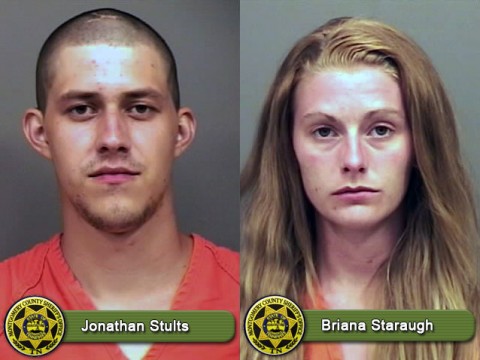 «Read the rest of this article»

Montgomery County, TN – The Clarksville Montgomery School System (CMCSS) has filled two administrative positions.
Dr. Mason Bellamy has been named Director of Elementary Schools, replacing Dr. Ann Griffin who retired this month. Dr. Bellamy most recently served as Director of  Services for Exceptional Children and served as interim principal at Kenwood Middle School. Dr. Bellamy is the former principal of Hazelwood Elementary, which was recognized by the state of Tennessee last year as a Reward School for growth and achievement.
«Read the rest of this article»
Clarksville, TN – The Clarksville Montgomery County Career Center located near Dow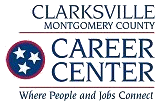 ntown Clarksville caters to the needs of the unemployed and employers to increase workforce opportunities in Clarksville, Montgomery County, and the surrounding areas.
From employee preparation, such as, résumé writing and assistance, training, pre-employment testing, to job searching by networking with employers, the Career Center provides all of these services and more.
«Read the rest of this article»
Thirty Two Graduate from Regional Leadership Program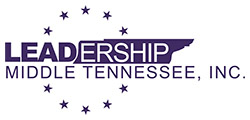 Nashville, TN – Thirty two community and business leaders from Middle Tennessee have graduated from Leadership Middle Tennessee, Inc., a regional leadership institute.
The 2015 class is from the 10-county area which includes Cheatham County, Davidson County, Dickson County, Maury County, Montgomery County, Robertson County, Rutherford County, Sumner County, Williamson County and Wilson County.
«Read the rest of this article»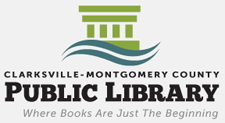 Clarksville, TN – Tennessee's First Lady Crissy Haslam will be among the celebrity readers at the Clarksville-Montgomery County Public Library Thursday, June 25th for a child-centered event to highlight the Montgomery County Imagination Library.
Other guest readers include Channel 4 Chief Meteorologist Lisa Spencer, Kirby Cannon, APSU Head Football Coach, Gnash, the Predator's Mascot, Snowbird, and the Tender Paws therapy dogs.
«Read the rest of this article»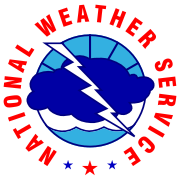 Nashville, TN – The National Weather Service reports hot and humid weather is expected across Clarksville-Montgomery County as well as Middle Tennessee this week. With high temperatures in the 90s, combined with ample moisture, afternoon heat index readings in the upper 90s to the lower 100s can be expected today and Monday.
Even higher heat index values between 105f to 108f will be possible on Tuesday and Wednesday with heat advisories likely needed for portions of the area.
«Read the rest of this article»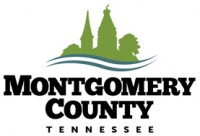 Montgomery County, TN – Montgomery County Government is partnering with Tennessee State Representative Jay Reedy and the Tennessee Department of Transportation (TDOT) to host a public input meeting, called a "Book a Planner" meeting, on Monday, July 6th at 5:00pm, at the William O. Beach Civic Hall, 350 Pageant Lane.
"Book-a-Planner" is an interactive outreach program and presentation, administered through the Long Range Planning Department's Office of Community Transportation (OCT) staff.  Attendees are able to share their input via live polling to assist TDOT in making sure the community's future needs are addressed. «Read the rest of this article»

Montgomery County, TN – Montgomery County Sheriff John Fuson and the Montgomery County Sheriff's Office (MCSO) is hosting the second in a series of three meetings, dubbed Community Information Exchanges, to address the concerns of the community and get feedback from citizens about activity in their particular area of the county.
This meeting will be for citizens in the communities south of the river in Montgomery County (zones 4 & 5, see graphic) and will be held at 6:30pm Tuesday, June 30th at Pleasant View Baptist Church, 1388 Cumberland Heights Road, Clarksville, TN. This includes all areas in Montgomery County south of the Cumberland River.
«Read the rest of this article»