Topic: Montgomery County
Assessor of Property Office Closed for Training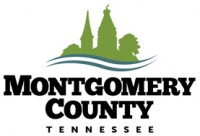 Montgomery County, TN – The Assessor of Property Office, located in Veteran's Plaza, will be closed for mandatory employee training from noon to 4:30pm this Friday, July 21st, 2017.
Please note that many Assessor of Property services, such as searching real property data, aerial maps, and property valuation, are available on the Assessor of Property web page at www.mcgtn.org/assessor
«Read the rest of this article»
CMCSS Announces Other Appointments

Montgomery County, TN – The Clarksville-Montgomery County School System has made four administrative appointments for leadership positions.
Jean Luna is named the Director of High Schools for CMCSS. She has 19 years of experience in education in the states of Iowa, Washington, North Carolina and Tennessee. She will earn her doctorate of education from Lipscomb University this December.
«Read the rest of this article»
Clarksville, TN – The City of Clarksville has completed restoration of the Arlington Hotel monument on Second Street, thanks to the Montgomery County Historical Society and an anonymous donor.
The stone monument commemorates the Arlington Hotel, a three-story brick building that stood on the site from 1887 until it was razed in 1973. The City's Cumberland Place Parking Plaza garage was built on the site in 1992.
«Read the rest of this article»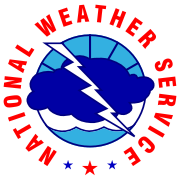 Nashville, TN – The National Weather Service (NWS) has issued a Flash Flood Watch for Clarksville-Montgomery County and across Middle Tennessee through 7:00pm CT this evening.
Showers and thunderstorms, some with torrential downpours, are expected across Middle Tennessee today. Rainfall rates of up to an inch an hour are possible with the strongest showers and storms.
«Read the rest of this article»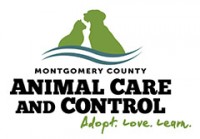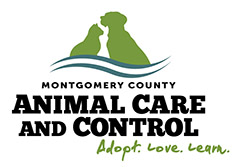 Montgomery County, TN – In an effort to make the public aware of the animal problem in Montgomery County, Montgomery County Animal Care and Control has released the statistics on the intake, adoption and euthanasia for the month of June, 2017.
Montgomery County Animal Care and Control took in a total of 611 animals (341 cats, 257 dogs, 11 Guinea pigs, 1 parakeet, and 1 goat).
«Read the rest of this article»

Clarksville, TN – As part of the ongoing PeayClipse lecture series, Austin Peay State University faculty member Dr. J. Allyn Smith will present a talk titled, "The Secret Lives of Astronomers" at 7:00pm on July 22nd, 2017 during the City of Clarksville's Movies in the Park Series, at McGregor Park.
The talk will take place prior to the evening's featured film, "The Secret Lives of Pets."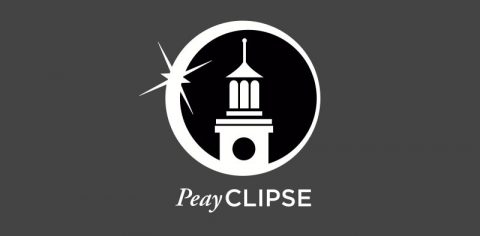 «Read the rest of this article»
Cottontown, TN – On July 11th, 2017, retired Austin Peay State University professor Olen Bryant passed away at Oak Hill Assisted Living at the age of 90.
Bryant graduated from Murray State University, Murray, Kentucky in 1950 and the Cranbrook Academy of Art, Bloomfield, Michigan in 1954.
He also studied at the Cleveland Institute of Art and the Institute in the Visual Arts in American Culture at the University of Delaware and the Winterthur Museum in 1967.
Bryant taught art from 1958 – 1991 spending twenty-seven years as Professor of Art and Chair of the Sculpture and Ceramics Department at Austin Peay State University in Clarksville, Tennessee. He was listed in Who's Who in American Art in 1966.
«Read the rest of this article»

Nashville, TN – Tennessee Governor Bill Haslam and Tennessee Department of Environment and Conservation Commissioner Bob Martineau presented Dr. Edward Chester with the Robert Sparks Walker Lifetime Achievement Award at the 2017 Governor's Environmental Stewardship Awards on June 16th. 2017.
"Over the past 50 years, Dr. Chester has instilled the importance of environmental conservation to his students, botanists, and nature enthusiasts across the state," said Haslam. "Through his writings, teaching and scientific contributions, we know more about Tennessee's flora than ever before."
«Read the rest of this article»
Clarksville-Montgomery County has the Second Cheapest Gas Prices in Tennessee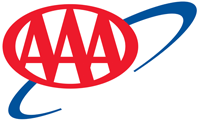 Nashville, TN – Tennessee gas prices increased on Thursday for the first time in more than a month, according to AAA, whose data is collected from credit card swipes and direct feeds from 120,000 gas stations nationwide, in cooperation with OPIS and Wright Express.
This snapped a 37-day streak of declines that delivered a discount of 12 cents.
"AAA forecasted the streak of gas price declines would come to an end last week," said Mark Jenkins, spokesman, AAA The Auto Club Group.
«Read the rest of this article»

Clarksville, TN – The Visit Clarksville board of directors announces that Jerry Allbert has been named chairman for the 2017-18 year beginning July 1st, 2017
Allbert is director of the Montgomery County Parks Department and represents District 20 on the County Commission. He has served on the board since 2007 and as chairman in 2009-10.
«Read the rest of this article»