Topic: Moon
NASA's Jet Propulsion Laboratory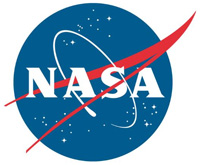 Pasadena, CA – Data collected by NASA's Juno spacecraft using its Jovian InfraRed Auroral Mapper (JIRAM) instrument point to a new heat source close to the south pole of Io that could indicate a previously undiscovered volcano on the small moon of Jupiter. The infrared data were collected on December 16th, 2017, when Juno was about 290,000 miles (470,000 kilometers) away from the moon.
"The new Io hotspot JIRAM picked up is about 200 miles (300 kilometers) from the nearest previously mapped hotspot," said Alessandro Mura, a Juno co-investigator from the National Institute for Astrophysics in Rome. "We are not ruling out movement or modification of a previously discovered hot spot, but it is difficult to imagine one could travel such a distance and still be considered the same feature."
«Read the rest of this article»
NASA's Jet Propulsion Laboratory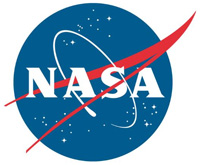 Pasadena, CA – New observations by three of the world's largest radio telescopes have revealed that an asteroid discovered last year is actually two objects, each about 3,000 feet (900 meters) in size, orbiting each other.
Near-Earth asteroid 2017 YE5 was discovered with observations provided by the Morocco Oukaimeden Sky Survey on December 21st, 2017, but no details about the asteroid's physical properties were known until the end of June. This is only the fourth "equal mass" binary near-Earth asteroid ever detected, consisting of two objects nearly identical in size, orbiting each other. The new observations provide the most detailed images ever obtained of this type of binary asteroid.
«Read the rest of this article»
NASA's Jet Propulsion Laboratory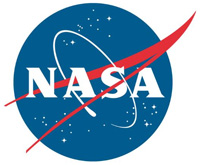 Pasadena, CA – New research from NASA's Cassini spacecraft's up-close Grand Finale orbits shows a surprisingly powerful and dynamic interaction of plasma waves moving from Saturn to its rings and its moon Enceladus.
The observations show for the first time that the waves travel on magnetic field lines connecting Saturn directly to Enceladus. The field lines are like an electrical circuit between the two bodies, with energy flowing back and forth.
Researchers converted the recording of plasma waves into a "whooshing" audio file that we can hear — in the same way a radio translates electromagnetic waves into music.
«Read the rest of this article»
NASA's Jet Propulsion Laboratory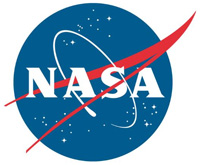 Pasadena, CA – Data from NASA's Cassini spacecraft reveal complex organic molecules originating from Saturn's icy moon Enceladus, strengthening the idea that this ocean world hosts conditions suitable for life. Research results show much larger, heavier molecules than ever before.
Powerful hydrothermal vents mix up material from the moon's water-filled, porous core with water from the moon's massive subsurface ocean – and it is released into space, in the form of water vapor and ice grains. A team led by Frank Postberg and Nozair Khawaja of the University of Heidelberg, Germany, continues to examine the makeup of the ejected ice and has recently identified fragments of large, complex organic molecules.
«Read the rest of this article»
NASA Headquarters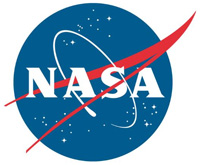 Washington, D.C. – As part of the agency's Exploration Campaign, NASA's Gateway will become the orbital outpost for robotic and human exploration operations in deep space. Built with commercial and international partners, the Gateway will support exploration on and near the Moon, and beyond, including Mars.
NASA released a draft solicitation through a Broad Agency Announcement (BAA) June 21st, 2018, for proposals for partnership for the first element of the Gateway. NASA is seeking a high-power, 50-kW solar electric propulsion (SEP) spacecraft to maintain the Gateway's position as well as move it between lunar orbits as needed.
«Read the rest of this article»
Written by Abby Tabor
NASA's Ames Research Center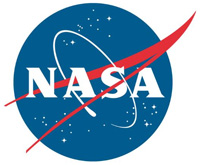 Silicon Valley, CA – Deep space and the deep sea are not as different as you might think. In 2018 and 2019, NASA's search for life beyond Earth will dive beneath the waves here at home to explore hydrothermal systems of underwater volcanoes.
These special locations could look a lot like what we'll find on the other ocean worlds in our solar system – prime candidates to potentially support life.
Many projects at NASA study places on Earth that could be analogous to extraterrestrial locations. The project pulling together ocean and space is called SUBSEA, which stands for Systematic Underwater Biogeochemical Science and Exploration Analog.
«Read the rest of this article»
NASA Headquarters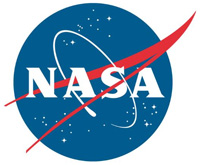 Washington, D.C. – As NASA shifts human exploration back to the Moon, U.S. commercial partnerships will be a key to expediting missions and building a sustainable presence on the lunar surface. The agency is orchestrating a robotic lunar campaign with a focus on growing commercial base of partnerships and activity that can support U.S. science, technology, and exploration objectives.
NASA is planning a series of robotic commercial delivery missions as early as 2019 ahead of a human return to the Moon. These missions will deliver NASA instruments and technology to the surface of the Moon to conduct science and prepare for human exploration.
«Read the rest of this article»
Written by Carol Rasmussen
NASA's Earth Science News Team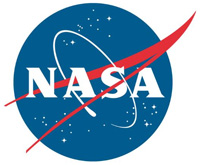 Washington, D.C. – Scheduled to launch no earlier than May 22nd, 2018 the twin satellites of the Gravity Recovery and Climate Experiment Follow-On (GRACE-FO) mission, a collaboration between NASA and the German Research Centre for Geosciences (GFZ), will continue the work of monitoring changes in the world's water cycle and surface mass, which was so well performed by the original GRACE mission.
There are far more than five things to say about this amazing new-old mission; but here are a few favorite facts.
«Read the rest of this article»
NASA's Jet Propulsion Laboratory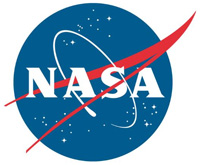 Pasadena, CA – NASA's Voyager 1 took a classic portrait of Earth from several billion miles away in 1990. Now a class of tiny, boxy spacecraft, known as CubeSats, have just taken their own version of a "pale blue dot" image, capturing Earth and its moon in one shot.
NASA set a new distance record for CubeSats on May 8th when a pair of CubeSats called Mars Cube One (MarCO) reached 621,371 miles (1 million kilometers) from Earth. One of the CubeSats, called MarCO-B (and affectionately known as "Wall-E" to the MarCO team) used a fisheye camera to snap its first photo on May 9th. That photo is part of the process used by the engineering team to confirm the spacecraft's high-gain antenna has properly unfolded.
«Read the rest of this article»
NASA Headquarters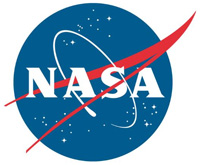 Washington, D.C. – Scientists re-examining data from an old mission bring new insights to the tantalizing question of whether Jupiter's moon Europa has the ingredients to support life. The data provide independent evidence that the moon's subsurface liquid water reservoir may be venting plumes of water vapor above its icy shell.
Data collected by NASA's Galileo spacecraft in 1997 were put through new and advanced computer models to untangle a mystery — a brief, localized bend in the magnetic field — that had gone unexplained until now.
«Read the rest of this article»