Topic: Moon
Written by Preston Dyches
NASA's Jet Propulsion Laboratory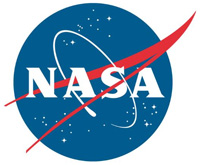 Pasadena, CA – A mission to examine the habitability of Jupiter's ocean-bearing moon Europa is taking one step closer to the launchpad, with the recent completion of a major NASA review.
On February 15th, NASA's Europa multiple-flyby mission successfully completed its Key Decision Point-B review. This NASA decision permits the mission to move forward into its preliminary design phase, known as "Phase B," beginning on February 27th.
A highlight of Phase A was the selection and accommodation of 10 instruments being developed to study the scientific mysteries of Europa.
«Read the rest of this article»
Written by Preston Dyches
NASA's Jet Propulsion Laboratory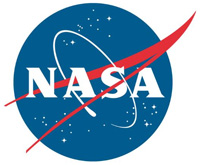 Pasadena, CA – On February 17th, 2005, NASA's Cassini spacecraft was making the first-ever close pass over Saturn's moon Enceladus as it worked through its detailed survey of the planet's icy satellites. Exciting, to be sure, just for the thrill of exploration. But then Cassini's magnetometer instrument noticed something odd.
Since NASA's two Voyager spacecraft made their distant flybys of Enceladus about 20 years prior, scientists had anticipated the little moon would be an interesting place to visit with Cassini. Enceladus is bright white — the most reflective object in the solar system, in fact — and it orbits in the middle of a faint ring of dust-sized ice particles known as Saturn's E ring.
«Read the rest of this article»
Written by Andrew Good
NASA's Jet Propulsion Laboratory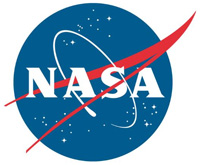 Pasadena, CA – Mt. Erebus is at the end of our world — and offers a portal to another.
It's our planet's southernmost active volcano, reaching 12,448 feet (3,794 meters) above Ross Island in Antarctica. Temperatures at the surface are well below freezing most of the year, but that doesn't stop visits from scientists: Erebus is also one of the few volcanoes in the world with an exposed lava lake. You can peer over the lip of its main crater and stare straight into it.
It's also a good stand-in for a frozen alien world, the kind NASA wants to send robots to someday.
«Read the rest of this article»
Written by Dwayne Brown / Laurie Cantillo
NASA Headquarters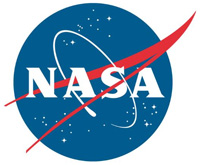 Washington, D.C. – A report on the potential science value of a lander on the surface of Jupiter's icy moon Europa has been delivered to NASA, and the agency is now engaging the broader science community to open a discussion about its findings.
In early 2016, in response to a congressional directive, NASA's Planetary Science Division began a pre-Phase A study to assess the science value and engineering design of a future Europa lander mission. NASA routinely conducts such studies — known as Science Definition Team (SDT) reports — long before the beginning of any mission to gain an understanding of the challenges, feasibility and science value of the potential mission.
«Read the rest of this article»
Written by Sarah Frazier
NASA's Goddard Space Flight Center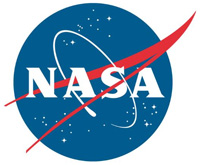 Greenbelt, MD – The first total solar eclipse in the continental United States in nearly 40 years takes place on August 21st, 2017. Beyond providing a brilliant sight in the daytime sky, total solar eclipses provide a rare chance for scientists to collect data only available during eclipses. NASA is funding 11 scientific studies that will take advantage of this opportunity.
"When the moon blocks out the sun during a total eclipse, those regions of Earth that are in the direct path of totality become dark as night for almost three minutes," said Steve Clarke, director of the Heliophysics Division at NASA Headquarters in Washington, D.C. "This will be one of the best-observed eclipses to date, and we plan to take advantage of this unique opportunity to learn as much as we can about the sun and its effects on Earth."
«Read the rest of this article»
Written by Preston Dyches
NASA's Jet Propulsion Laboratory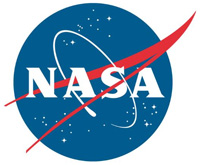 Pasadena, CA – Newly released images showcase the incredible closeness with which NASA's Cassini spacecraft, now in its "Ring-Grazing" orbits phase, is observing Saturn's dazzling rings of icy debris.
The views are some of the closest-ever images of the outer parts of the main rings, giving scientists an eagerly awaited opportunity to observe features with names like "straw" and "propellers." Although Cassini saw these features earlier in the mission, the spacecraft's current, special orbits are now providing opportunities to see them in greater detail.
«Read the rest of this article»
NASA's Ames Research Center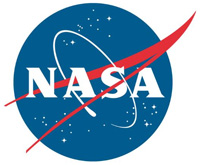 Moffett Field, CA – New observations show that Ceres, the largest body in the asteroid belt, does not appear to have the carbon-rich surface composition that space- and ground-based telescopes previously indicated.
Using data primarily from NASA's Stratospheric Observatory for Infrared Astronomy, SOFIA, a team of astronomers has detected the presence of substantial amounts of material on the surface of Ceres that appear to be fragments of other asteroids containing mostly rocky silicates.
«Read the rest of this article»
NASA Headquarters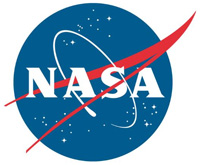 Washington, D.C. – What would it be like to actually land on Pluto? This movie was made from more than 100 images taken by NASA's New Horizons spacecraft over six weeks of approach and close flyby in the summer of 2015.
The video offers a trip down onto the surface of Pluto — starting with a distant view of Pluto and its largest moon, Charon — and leading up to an eventual ride in for a "landing" on the shoreline of Pluto's informally named Sputnik Planitia.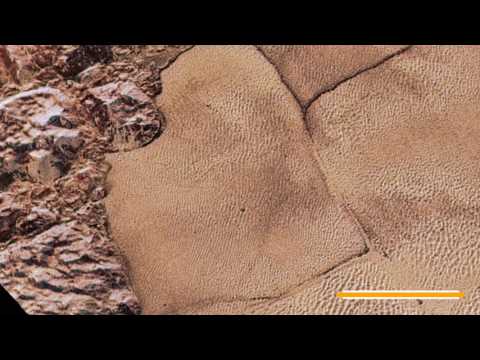 «Read the rest of this article»
NASA Headquarters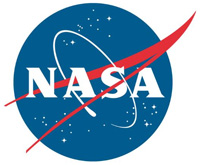 Washington, D.C. – Eugene Cernan, the last man to walk on the moon, died Monday, January 16th, surrounded by his family.
Cernan, a Captain in the U.S. Navy, left his mark on the history of exploration by flying three times in space, twice to the moon. He also holds the distinction of being the second American to walk in space and the last human to leave his footprints on the lunar surface.
He was one of 14 astronauts selected by NASA in October 1963. He piloted the Gemini 9 mission with Commander Thomas P. Stafford on a three-day flight in June 1966. Cernan logged more than two hours outside the orbiting capsule.
«Read the rest of this article»
Written by Preston Dyches
NASA's Jet Propulsion Laboratory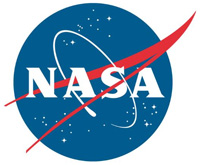 Pasadena, CA – After a two-and-a-half-hour descent, the metallic, saucer-shaped spacecraft came to rest with a thud on a dark floodplain covered in cobbles of water ice, in temperatures hundreds of degrees below freezing.
The alien probe worked frantically to collect and transmit images and data about its environs — in mere minutes its mothership would drop below the local horizon, cutting off its link to the home world and silencing its voice forever.
Although it may seem the stuff of science fiction, this scene played out 12 years ago on the surface of Saturn's largest moon, Titan. The "aliens" who built the probe were us. This was the triumphant landing of ESA's Huygens probe.
«Read the rest of this article»