Topic: Moon
Written by Jeanette Kazmierczak
NASA Goddard Space Flight Center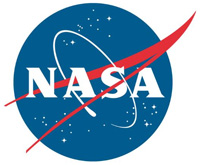 Greenbelt, MD – A brief and unusual flash spotted in the night sky on June 16th, 2018, puzzled astronomers and astrophysicists across the globe. The event – called AT2018cow and nicknamed "the Cow" after the coincidental final letters in its official name – is unlike any celestial outburst ever seen before, prompting multiple theories about its source.
Over three days, the Cow produced a sudden explosion of light at least 10 times brighter than a typical supernova, and then it faded over the next few months.
«Read the rest of this article»
NASA Headquarters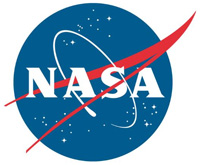 Washington, D.C. – NASA welcomed a new administrator, Jim Bridenstine, deputy administrator, Jim Morhard, and chief financial officer, Jeff DeWit, in 2018. Their focus is on firmly establishing the groundwork to send Americans back to the Moon sustainably, with plans to use the agency's lunar experience to prepare to send astronauts to Mars.
"Our agency's accomplishments in 2018 are breathtaking. We've inspired the world and created incredible new capabilities for our nation," Bridenstine said. "This year, we landed on Mars for the seventh time, and America remains the only country to have landed on Mars successfully."
«Read the rest of this article»
NASA Jet Propulsion Laboratory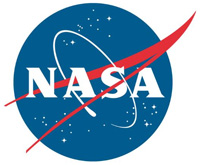 Pasadena, CA – On December 3rd, 2018 after traveling billions of kilometers from Earth, NASA's OSIRIS-REx spacecraft reached its target, Bennu, and kicked off a nearly two-year, up-close investigation of the asteroid.
It will inspect nearly every square inch of this ancient clump of rubble left over from the formation of our solar system. Ultimately, the spacecraft will pick up a sample of pebbles and dust from Bennu's surface and deliver it to Earth in 2023.
Generations of planetary scientists will get to study pieces of the primitive materials that formed our cosmic neighborhood and to better understand the role asteroids may have played in delivering life-forming compounds to planets and moons.
«Read the rest of this article»
NASA Jet Propulsion Laboratory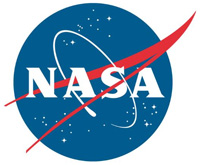 Pasadena, CA – With InSight safely on the surface of Mars, the mission team at NASA's Jet Propulsion Laboratory in Pasadena, California, is busy learning more about the spacecraft's landing site.
They knew when InSight landed on November 26th, 2018 that the spacecraft had touched down on target, a lava plain named Elysium Planitia. Now they've determined that the vehicle sits slightly tilted (about 4 degrees) in a shallow dust- and sand-filled impact crater known as a "hollow." InSight has been engineered to operate on a surface with an inclination up to 15 degrees.
«Read the rest of this article»
NASA Headquarters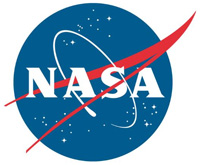 Washington, D.C. – Mars has just received its newest robotic resident. NASA's Interior Exploration using Seismic Investigations, Geodesy and Heat Transport (InSight) lander successfully touched down on the Red Planet after an almost seven-month, 300-million-mile (458-million-kilometer) journey from Earth.
InSight's two-year mission will be to study the deep interior of Mars to learn how all celestial bodies with rocky surfaces, including Earth and the Moon, formed.
«Read the rest of this article»
NASA Headquarters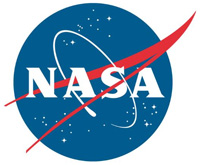 Washington, D.C. – The powerhouse that will help NASA's Orion spacecraft venture beyond the Moon is stateside. The European-built service module that will propel, power and cool during Orion flight to the Moon on Exploration Mission-1 arrived from Germany at the agency's Kennedy Space Center in Florida on Tuesday to begin final outfitting, integration and testing with the crew module and other Orion elements.
The service module is integral to human missions to the Moon and Mars. After Orion launches on top of the agency's Space Launch System rocket, the service module will be responsible for in-space maneuvering throughout the mission, including course corrections.
«Read the rest of this article»
Written by DC Agle
NASA's Jet Propulsion Laboratory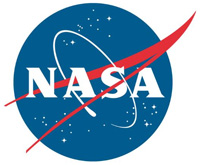 Pasadena, CA – No doubt about it, NASA explores some of the most awe-inspiring locations in our solar system and beyond. Once seen, who can forget the majesty of astronaut Jim Irwin standing before the stark beauty of the Moon's Hadley Apennine mountain range, of the Hubble Space Telescope's gorgeous "Pillars of Creation" or Cassini's magnificent mosaic of Saturn?
Mars also plays a part in this visually compelling equation, with the high-definition imagery from the Curiosity rover of the ridges and rounded buttes at the base of Mount Sharp bringing to mind the majesty of the American Southwest. That said, Elysium Planitia – the site chosen for the November 26th landing of NASA's InSight mission to Mars – will more than likely never be mentioned with those above because it is, well, plain.
«Read the rest of this article»
NASA's Jet Propulsion Laboratory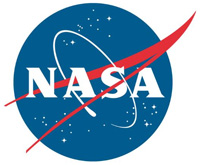 Pasadena, CA – NASA says that every Mars landing is a knuckle-whitening feat of engineering. But each attempt has its own quirks based on where a spacecraft is going and what kind of science the mission intends to gather.
On November 26th, 2018 NASA will try to safely set a new spacecraft on Mars. InSight is a lander dedicated to studying the deep interior of the planet – the first mission ever to do so.
«Read the rest of this article»
Written by Sarah Frazier
NASA's Goddard Space Flight Center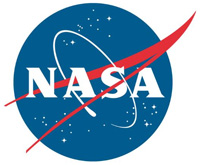 Greenbelt, MD – On October 3rd, 2018, NASA's Parker Solar Probe performed the first significant celestial maneuver of its seven-year mission. As the orbits of the spacecraft and Venus converged toward the same point, Parker Solar Probe slipped in front of the planet, allowing Venus' gravity — relatively small by celestial standards — to twist its path and change its speed.
This maneuver, called a gravity assist, reduced Parker's speed relative to the Sun by 10 percent — amounting to 7,000 miles per hour — drawing the closest point of its orbit, called perihelion, nearer to the star by 4 million miles.
«Read the rest of this article»
NASA's Jet Propulsion Laboratory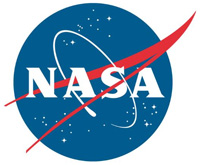 Pasadena, CA – New research emerging from the final orbits of NASA's Cassini spacecraft represents a huge leap forward in our understanding of the Saturn system — especially the mysterious, never-before-explored region between the planet and its rings. Some preconceived ideas are turning out to be wrong while new questions are being raised.
Six teams of researchers are publishing their work October 5th in the journal Science, based on findings from Cassini's Grand Finale. That's when, as the spacecraft was running out of fuel, the mission team steered Cassini spectacularly close to Saturn in 22 orbits before deliberately vaporizing it in a final plunge into the atmosphere in September 2017.
«Read the rest of this article»