Topic: Moon
Written by Dwayne Brown / Laurie Cantillo
NASA Headquarters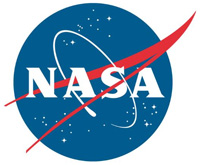 Washington, D.C. – More than 300 million people in the United States potentially could directly view the Aug. 21 total solar eclipse, and NASA wants everyone who will witness this celestial phenomenon to do so safely.
That Monday, a partial eclipse will be visible in every state. A total solar eclipse, which is when the Moon completely covers the Sun, will occur across 14 states in the continental U.S. along a 70-mile-wide (112-kilometer-wide) swath of the country.
«Read the rest of this article»
Clarksville-Montgomery County Residents must take precautions during August 21st event
Clarksville, TN – Clarksville-Montgomery County is in the path of the Great American Eclipse of August 21st, 2017, making this a prime destination for those who want to view this rare astronomical occurrence.
This will be the first coast-to-coast eclipse in 98 years and the first in the continental United States since 1978. The eclipse can only be seen in a path 60 miles wide across the United States, so this will be a once in a lifetime experience to to witness a fascinating natural phenomenon.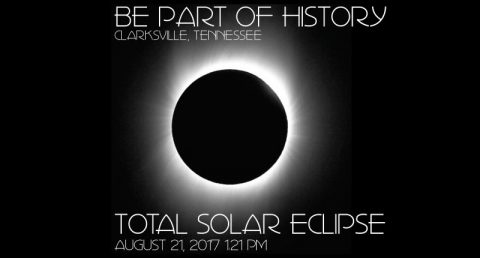 «Read the rest of this article»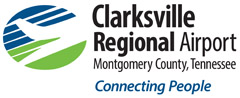 Clarksville, TN – A once-in-a-lifetime sky gazing opportunity will occur this summer and Clarksville Regional Airport (CKV – Outlaw Field) is inviting the community to watch this historic phenomenon from the grounds of the airport.
A total Solar Eclipse will take place on Monday, August 21st, 2017 and Clarksville Regional will host a free-to-the-public Solar Eclipse Viewing Event from noon until 3:00pm.
«Read the rest of this article»
Written by Karen Fox
NASA's Goddard Space Flight Center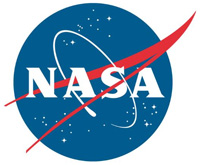 Greenbelt, MD – For the first time in 99 years, a total solar eclipse will occur across the entire continental United States, and NASA is preparing to share this experience of a lifetime on August 21st, 2017.
Viewers around the world will be provided a wealth of images captured before, during, and after the eclipse by 11 spacecraft, at least three NASA aircraft, more than 50 high-altitude balloons, and the astronauts aboard the International Space Station – each offering a unique vantage point for the celestial event.
«Read the rest of this article»
Written by Jen Rae Wang
NASA's Headquarters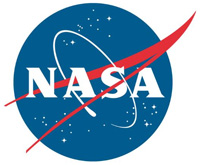 Washington, D.C. – Vice President Mike Pence thanked employees at NASA's Kennedy Space Center in Florida for their commitment to America's continued leadership in the space frontier during a visit to America's multi-user spaceport on Thursday.
"Let us do what our nation has always done since its very founding and beyond: We've pushed the boundaries on frontiers, not just of territory, but of knowledge. We've blazed new trails, and we've astonished the world as we've boldly grasped our future without fear," the Vice President told employees, government dignitaries and space industry leaders in remarks at the facility's iconic Vehicle Assembly Building, where the new Space Launch System (SLS) rocket and Orion spacecraft will be prepared ahead of launches to the moon, and eventually to Mars and beyond.
«Read the rest of this article»
Written by Laurie Cantillo / Dwayne Brown
NASA Headquarters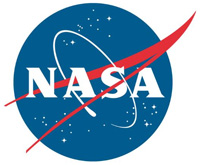 Washington, D.C. – NASA's Mars Exploration Rover Opportunity passed near a young crater this spring during the 45th anniversary of Apollo 16's trip to Earth's moon, prompting a connection between two missions.
Opportunity's science team informally named the Martian feature "Orion Crater." The name honors the Apollo 16 lunar module, Orion, which carried astronauts John Young and Charles Duke to and from the surface of the moon in April 1972 while crewmate Ken Mattingly piloted the Apollo 16 command module, Casper, in orbit around the moon. Orion is also the name of NASA's new spacecraft that will carry humans into deep space and sustain them during travel beyond Earth orbit.
«Read the rest of this article»
Written with Pam Frost Gorder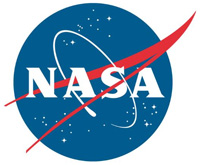 Washington, D.C. – A newly discovered Jupiter-like world is so hot, it's being vaporized by its own star.
With a dayside temperature of more than 7,800 degrees Fahrenheit (4,600 Kelvin), KELT-9b is a planet that is hotter than most stars. But its blue A-type star, called KELT-9, is even hotter — in fact, it is probably unraveling the planet through evaporation.
"This is the hottest gas giant planet that has ever been discovered," said Scott Gaudi, astronomy professor at The Ohio State University in Columbus, who led a study on the topic. He worked on this study while on sabbatical at NASA's Jet Propulsion Laboratory, Pasadena, California.
«Read the rest of this article»
Written by Preston Dyches
NASA's Jet Propulsion Laboratory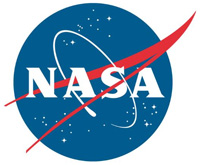 Pasadena, CA – Saturn's icy, ocean-bearing moon Enceladus may have tipped over in the distant past, according to recent research from NASA's Cassini mission. Researchers with the mission found evidence that the moon's spin axis — the line through the north and south poles — has reoriented, possibly due to a collision with a smaller body, such as an asteroid.
Examining the moon's features, the team showed that Enceladus appears to have tipped away from its original axis by about 55 degrees — more than halfway toward rolling completely onto its side.
«Read the rest of this article»
NASA Headquarters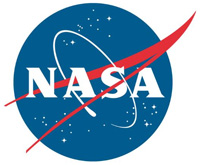 Washington, D.C. – It is never safe to look directly at the sun's rays – even if the sun is partly obscured. When watching a partial eclipse you must wear eclipse glasses at all times if you want to face the sun, or use an alternate indirect method. This also applies during a total eclipse up until the time when the sun is completely and totally blocked.
During the short time when the moon completely obscures the sun – known as the period of totality – it is safe to look directly at the star, but it's crucial that you know when to take off and put back on your glasses.
«Read the rest of this article»
Written by Preston Dyches
NASA's Jet Propulsion Laboratory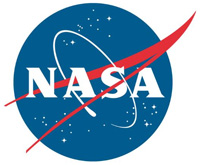 Pasadena, CA – NASA's Cassini spacecraft still has a few months to go before it completes its mission in September, but the veteran Saturn explorer reaches a new milestone today. Saturn's solstice — that is, the longest day of summer in the northern hemisphere and the shortest day of winter in the southern hemisphere — arrives today for the planet and its moons.
The Saturnian solstice occurs about every 15 Earth years as the planet and its entourage slowly orbit the sun, with the north and south hemispheres alternating their roles as the summer and winter poles.
«Read the rest of this article»