Topic: Moon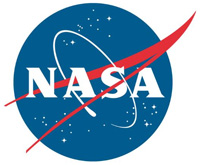 Washington, D.C. – NASA looks to put American astronauts, the first woman and next man, on the Moon's south pole by 2024 and establish sustainable missions by 2028. In order to do so, NASA has picked 11 companies to conduct studies and produce prototypes of human landers for its Artemis lunar exploration program.
"To accelerate our return to the Moon, we are challenging our traditional ways of doing business. We will streamline everything from procurement to partnerships to hardware development and even operations," said Marshall Smith, director for human lunar exploration programs at NASA Headquarters.
«Read the rest of this article»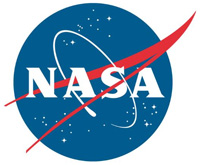 Pasadena, CA – NASA says the Earth's Moon formed vast basins called "mare" (pronounced MAR-ay) over a billions of years ago. Scientists have long assumed these basins were dead, still places where the last geologic activity occurred long before dinosaurs roamed Earth.
But a survey of more than 12,000 images reveals that at least one lunar mare has been cracking and shifting as much as other parts of the Moon – and may even be doing so today. The study adds to a growing understanding that the Moon is an actively changing world.
«Read the rest of this article»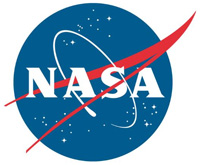 Mountain View, CA – Bees are known to be both busy and hard-working, and NASA's new free-flying space robots, called Astrobee, will soon have the same reputation. Unlike bees that live on Earth, the robots will do their work flying alongside astronauts inside the International Space Station and will play a critical role in supporting innovative and sustainable exploration of the Moon, Mars and beyond.
Astrobee is a free-flying robot system that will provide a research platform for the orbiting laboratory. The system includes three robots—named Honey, Queen and Bumble— as well as a docking station for recharging.
«Read the rest of this article»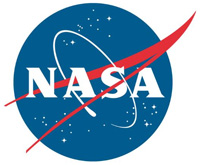 Pasadena, CA – NASA's Mars Odyssey orbiter has captured Mar's moon Phobos during a full moon phase for the first time. Each color in this new image represents a temperature range detected by Odyssey's infrared camera, which has been studying the Martian moon since September of 2017.
Looking like a rainbow-colored jawbreaker, these latest observations could help scientists understand what materials make up Phobos, the larger of Mars' two moons.
«Read the rest of this article»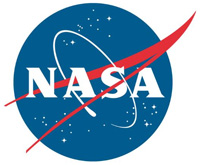 Pasadena, CA – NASA says that a speck of light will streak across the sky, getting brighter and faster on April 13th, 2029. At one point it will travel more than the width of the full Moon within a minute and it will get as bright as the stars in the Little Dipper.
But it won't be a satellite or an airplane – it will be a 1,100-foot-wide (340-meter-wide) near-Earth asteroid called 99942 Apophis that will cruise harmlessly by Earth, about 19,000 miles (31,000 kilometers) above the surface. That's within the distance that some of our spacecraft that orbit Earth.
The international asteroid research community couldn't be more excited.
«Read the rest of this article»
NASA Jet Propulsion Laboratory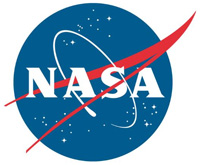 Pasadena, CA – NASA's Mars InSight lander has measured and recorded for the first time ever a likely "marsquake."
The faint seismic signal, detected by the lander's Seismic Experiment for Interior Structure (SEIS) instrument, was recorded on April 6th, 2019 the lander's 128th Martian day, or sol. This is the first recorded trembling that appears to have come from inside the planet, as opposed to being caused by forces above the surface, such as wind. Scientists still are examining the data to determine the exact cause of the signal.
«Read the rest of this article»
Written by Jim Cawley
NASA's Kennedy Space Center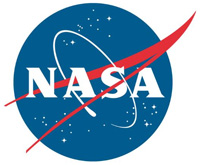 Florida – Dust can be a nuisance — on Earth and the Moon. Astronauts exploring the Moon's South Pole will need a way to help keep pesky lunar dust out of hard to reach places.
A team at NASA's Kennedy Space Center in Florida may have the solution. The technology launched to the International Space Station April 17th, 2019, from Wallops Flight Facility on the eastern shore of Virginia as part of the Materials International Space Station Experiment (MISSE)-11 mission.
"This is the first flight of the Electrodynamic Dust Shield (EDS) and the first exposure to the space environment," said Kennedy scientist Dr. Carlos Calle. "It is a big deal, and we are very excited. We've been working on this for a long time."
«Read the rest of this article»
NASA Headquarters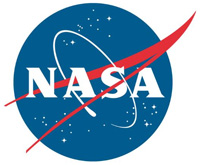 Washington, D.C. – NASA says that after its capture on April 19th, 2019 at 4:28am CDT, the Northrop Grumman Cygnus spacecraft was bolted into place on the International Space Station's Earth-facing port of the Unity module at 6:31am At the time of installation, Cygnus was flying 255 miles above the Indian Ocean just south of Singapore.
Cygnus will remain at the space station until July 23rd, when the spacecraft will depart the station, deploy NanoRacks customer CubeSats, then have an extended mission of nine months before it will dispose of several tons of trash during a fiery reentry into Earth's atmosphere.
«Read the rest of this article»
NASA Headquarters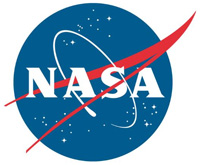 Washington, D.C. – Smart spacesuits and solar surfing may sound like the stuff of science fiction, but they are just two of the technology concepts NASA has selected for further research as part of the NASA Innovative Advanced Concepts (NIAC) program. The program will fund 18 studies to determine the feasibility of early-stage technologies that could go on to change what's possible in space.
The funded technologies have the potential to transform human and robotic exploration of other worlds, including the Moon and Mars.
«Read the rest of this article»
NASA Headquarters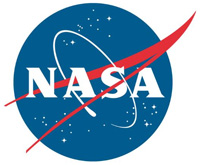 Washington, D.C. – NASA says space exploration brings humanity some of its greatest challenges and opportunities. We faced this hard fact on April 11th when the Beresheet spacecraft developed by Israel's SpaceIL failed to successfully land on the Moon's surface.
While the Beresheet spacecraft can claim many accomplishments, including being the first privately funded lunar spacecraft, we can learn many things from its failures. These are lessons we, too, must consider as NASA tries to conquer similar challenges as we move forward to the Moon with commercial and international partners.
«Read the rest of this article»