Topic: Moon
Written by Sarah Frazier
NASA's Goddard Space Flight Center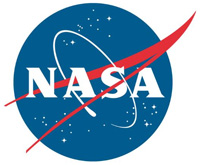 Greenbelt, MD – On October 3rd, 2018, NASA's Parker Solar Probe performed the first significant celestial maneuver of its seven-year mission. As the orbits of the spacecraft and Venus converged toward the same point, Parker Solar Probe slipped in front of the planet, allowing Venus' gravity — relatively small by celestial standards — to twist its path and change its speed.
This maneuver, called a gravity assist, reduced Parker's speed relative to the Sun by 10 percent — amounting to 7,000 miles per hour — drawing the closest point of its orbit, called perihelion, nearer to the star by 4 million miles.
«Read the rest of this article»
NASA's Jet Propulsion Laboratory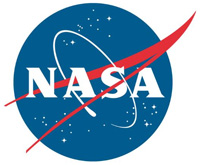 Pasadena, CA – New research emerging from the final orbits of NASA's Cassini spacecraft represents a huge leap forward in our understanding of the Saturn system — especially the mysterious, never-before-explored region between the planet and its rings. Some preconceived ideas are turning out to be wrong while new questions are being raised.
Six teams of researchers are publishing their work October 5th in the journal Science, based on findings from Cassini's Grand Finale. That's when, as the spacecraft was running out of fuel, the mission team steered Cassini spectacularly close to Saturn in 22 orbits before deliberately vaporizing it in a final plunge into the atmosphere in September 2017.
«Read the rest of this article»
NASA Headquarters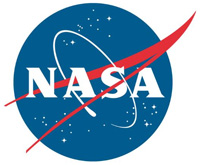 Washington, D.C. – Using NASA's Hubble and Kepler space telescopes, astronomers have uncovered tantalizing evidence of what could be the first discovery of a moon orbiting a planet outside our solar system.
This moon candidate, which is 8,000 light-years from Earth in the Cygnus constellation, orbits a gas-giant planet that, in turn, orbits a star called Kepler-1625. Researchers caution that the moon hypothesis is tentative and must be confirmed by follow-up Hubble observations.
«Read the rest of this article»
NASA Headquarters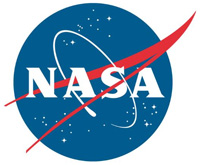 Washington, D.C. – In December of 2017, President Donald Trump signed Space Policy Directive-1, in which the president directed NASA "to lead an innovative and sustainable program of exploration with commercial and international partners to enable human expansion across the solar system and to bring back to Earth new knowledge and opportunities."
In answer to that bold call, and consistent with the NASA Transition Authorization Act of 2017, NASA recently submitted to Congress a plan to revitalize and add direction to NASA's enduring purpose.
«Read the rest of this article»
NASA Headquarters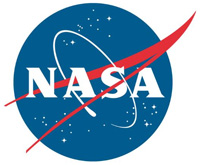 Washington, D.C. – Since the beginning of civilization, humanity has wondered whether we are alone in the universe. As NASA has explored our solar system and beyond, it has developed increasingly sophisticated tools to address this fundamental question.
Within our solar system, NASA's missions have searched for signs of both ancient and current life, especially on Mars and soon, Jupiter's moon Europa. Beyond our solar system, missions, such as Kepler and TESS, are revealing thousands of planets orbiting other stars.
«Read the rest of this article»
NASA's Jet Propulsion Laboratory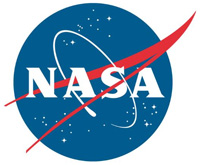 Pasadena, CA – Data from NASA's Cassini spacecraft has revealed what appear to be giant dust storms in equatorial regions of Saturn's moon Titan. The discovery, described in a paper published on September 24th, 2018 in Nature Geoscience, makes Titan the third Solar System body, in addition to Earth and Mars, where dust storms have been observed.
The observation is helping scientists to better understand the fascinating and dynamic environment of Saturn's largest moon.
«Read the rest of this article»
NASA's Jet Propulsion Laboratory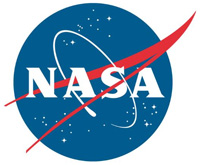 Pasadena, CA – During NASA's Cassini mission's final distant encounter with Saturn's giant moon Titan, the spacecraft captured the enigmatic moon's north polar landscape of lakes and seas, which are filled with liquid methane and ethane.
They were captured on September 11th, 2017. Four days later, Cassini was deliberately plunged into the atmosphere of Saturn.
Punga Mare (240 miles, or 390 kilometers, across) is seen just above the center of the mosaic, with Ligeia Mare (300 miles, or 500 kilometers, wide) below center and the vast Kraken Mare stretching off 730 miles (1,200 kilometers) to the left of the mosaic.
«Read the rest of this article»
Written by Lonnie Shekhtman
NASA's Goddard Space Flight Center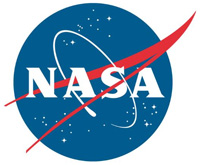 Greenbelt, MD – For centuries, scientists have worked to understand the makeup of Jupiter. It's no wonder: this mysterious planet is the biggest one in our solar system by far, and chemically, the closest relative to the Sun. Understanding Jupiter is key to learning more about how our solar system formed, and even about how other solar systems develop.
But one critical question has bedeviled astronomers for generations: Is there water deep in Jupiter's atmosphere, and if so, how much?
«Read the rest of this article»
NASA's Jet Propulsion Laboratory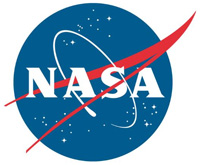 Pasadena, CA – In the darkest and coldest parts of its polar regions, a team of NASA scientists has directly observed definitive evidence of water ice on the Moon's surface. These ice deposits are patchily distributed and could possibly be ancient. At the southern pole, most of the ice is concentrated at lunar craters, while the northern pole's ice is more widely, but sparsely spread.
A team of scientists, led by Shuai Li of the University of Hawaii and Brown University and including Richard Elphic from NASA's Ames Research Center in California's Silicon Valley, used data from NASA's Moon Mineralogy Mapper (M3) instrument to identify three specific signatures that definitively prove there is water ice at the surface of the Moon.
«Read the rest of this article»
NASA's Ames Research Center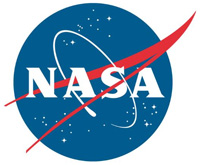 Moffett Field, CA – Dealing with trash is a challenge wherever people work and live, and space is no exception. Astronauts produce a couple of pounds of trash per crew member per day.
To better manage this, NASA is developing a new trash processing system to demonstrate on the International Space Station. This work is critical for potential future missions traveling farther from Earth, to the Moon and Mars, and for longer periods of time.
«Read the rest of this article»