Topic: Moon
NASA's Jet Propulsion Laboratory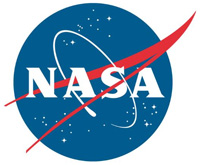 Pasadena, CA – Asteroid 2002 AJ129 will make a close approach to Earth on February 4th, 2018 at 1:30pm PST (3:30pm CST / 21:30 UTC). At the time of closest approach, the asteroid will be no closer than 10 times the distance between Earth and the Moon (about 2.6 million miles, or 4.2 million kilometers).
2002 AJ129 is an intermediate-sized near-Earth asteroid, somewhere between 0.3 miles (0.5 kilometers) and 0.75 miles (1.2 kilometers) across. It was discovered on January 15th, 2002, by the former NASA-sponsored Near Earth Asteroid Tracking project at the Maui Space Surveillance Site on Haleakala, Hawaii.
«Read the rest of this article»
NASA's Jet Propulsion Laboratory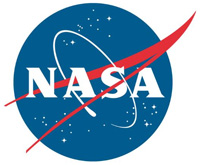 Pasadena, CA – Saturn's moon Titan may be nearly a billion miles away from Earth, but a recently published paper based on data from NASA's Cassini spacecraft reveals a new way this distant world and our own are eerily similar. Just as the surface of oceans on Earth lies at an average elevation that we call "sea level," Titan's seas also lie at an average elevation.
This is the latest finding that shows remarkable similarities between Earth and Titan, the only other world we know of in our solar system that has stable liquid on its surface.
«Read the rest of this article»
Written by Elyssia Widjaja
NASA's Jet Propulsion Laboratory Newsroom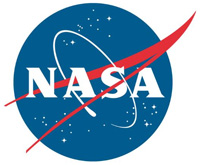 Pasadena, CA – The year 2017 marked several milestones in science, technology and flight projects for NASA's Jet Propulsion Laboratory, Pasadena, California. Voyager 1 returned data from interstellar space as it surpassed 40 years in flight.
NASA's Cassini Spacecraft ended its 13-year tour of Saturn. JPL celebrated the 25th anniversary of the launch of the Earth-orbiting Topex/Poseidon satellite.
As JPL turns 82 in 2018, its missions and activities will continue to inspire. Here is a preview of events planned for JPL (some dates subject to change):
«Read the rest of this article»
NASA Headquarters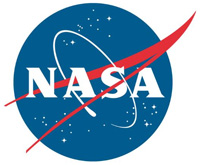 Washington, D.C. – Engineers preparing NASA's deep space exploration systems to support missions to the Moon, Mars, and beyond are gearing up for a busy 2018. The agency aims to complete the manufacturing of all the major hardware by the end of the year for Exploration Mission-1 (EM-1), which will pave the road for future missions with astronauts.
Planes, trains, trucks and ships will move across America and over oceans to deliver hardware for assembly and testing of components for the Orion spacecraft and the Space Launch System (SLS) rocket while teams at NASA's Kennedy Space Center in Florida prepare the Ground Systems infrastructure. Testing will take place from the high seas to the high skies and in between throughout the year and across the country, not only in support of EM-1, but also for all subsequent missions.
«Read the rest of this article»
NASA Headquarters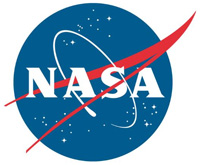 Washington, D.C. – Astronaut John Young, who walked on the Moon during Apollo 16 and commanded the first space shuttle mission, died Friday, January 5th, 2018, at the age of 87 from complications of pneumonia. Young began his impressive career at NASA in 1962, when he was selected from among hundreds of young pilots to join NASA's second astronaut class, known as the "New Nine."
"Today, NASA and the world have lost a pioneer," acting NASA Administrator Robert Lightfoot said in a statement. "Astronaut John Young's storied career spanned three generations of spaceflight; we will stand on his shoulders as we look toward the next human frontier.
«Read the rest of this article»
NASA Headquarters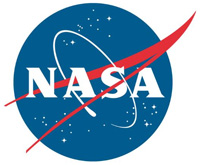 Washington, D.C. – Below are the top images from 2017 that tell the story of building and testing the systems that will send astronauts to deep space destinations including the Moon, Mars and beyond.
Construction Completed for Stand to Test SLS's Largest Fuel Tank
Major construction is complete on NASA's structural test stand that will ensure SLS's liquid hydrogen tank can withstand the extreme forces of launch and ascent. Together, the SLS liquid hydrogen and liquid oxygen tanks will feed 733,000 gallons (nearly 3 million liters) of super-cooled propellant to four RS-25 engines, producing a total of 2 million pounds of thrust at the base of the core stage.
«Read the rest of this article»
Written by Nicholas A. Veronico
NASA Ames Research Center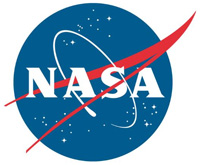 Moffett Field, CA – NASA's Stratospheric Observatory for Infrared Astronomy, SOFIA, is preparing for its 2018 observing campaign, which will include observations of celestial magnetic fields, star-forming regions, comets, Saturn's giant moon Titan and more.
This will be the fourth year of full operations for SOFIA, with observations planned between February 2018 and January 2019. Research flights will be conducted primarily from SOFIA's home base at NASA's Armstrong Flight Research Center.
«Read the rest of this article»
NASA Headquarters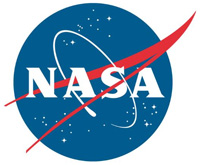 Washington, D.C. – NASA is collaborating with a well-known doll and book company to inspire children to dream big and reach for the stars.
Through a Space Act Agreement, NASA partnered with American Girl to share the excitement of space with the public, and in particular, inspire young girls to learn about science, technology, engineering and math (STEM).
NASA provided the company subject matter experts for their advisory board, provided input for an upcoming book series, and also reviewed merchandise as it was developed for a new STEM-inspired character to ensure authenticity and adherence to agency graphic and media usage standards.
«Read the rest of this article»
NASA Headquarters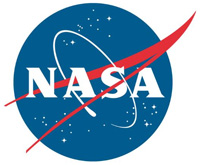 Washington, D.C. – Engineers successfully hot-fire tested an RS-25 rocket engine with a large 3-D printed part for the first time on December 13th, marking a key step toward reducing costs for future engines that power NASA's new heavy-lift rocket, the Space Launch System.
During flight, a rocket may experience powerful up-and-down vibrations mainly due to the engines and propellant in the feed lines. This is called the pogo effect and is similar to the up-and-down motion of bouncing on a pogo stick. The 3-D printed part tested, called the pogo accumulator, is a beachball-sized piece of hardware that acts as a shock absorber by regulating liquid oxygen movement in the engine to prevent the vibrations that can destabilize a rocket's flight.
«Read the rest of this article»
Written by Jen Rae Wang / Allard Beutel
NASA Headquarters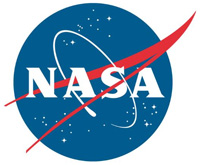 Washington, D.C. – The Moon became a key focus point for NASA in 2017, whether it was blocking out the Sun during one of the most-viewed events in U.S. history, or reinvigorating the agency's human space exploration plans.
One of the numerous NASA-related activities and actions the Trump Administration did in 2017 was to reconstitute the National Space Council. During its first meeting on October 5th, Vice President Mike Pence directed NASA to develop a plan to help extend human exploration across our solar system, and return astronauts to the Moon in preparation for human missions to Mars and other destinations.
«Read the rest of this article»