Topic: Moon
NASA's Jet Propulsion Laboratory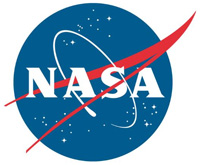 Pasadena, CA – A new NASA study modeling conditions in the ocean of Jupiter's moon Europa suggests that the necessary balance of chemical energy for life could exist there, even if the moon lacks volcanic hydrothermal activity.
Europa is strongly believed to hide a deep ocean of salty liquid water beneath its icy shell. Whether the Jovian moon has the raw materials and chemical energy in the right proportions to support biology is a topic of intense scientific interest.
The answer may hinge on whether Europa has environments where chemicals are matched in the right proportions to power biological processes. Life on Earth exploits such niches.
«Read the rest of this article»
Written by Preston Dyches
NASA's Jet Propulsion Laboratory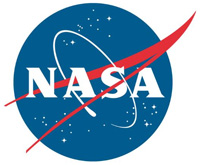 Pasadena, CA – During a recent stargazing session, NASA's Cassini spacecraft watched a bright star pass behind the plume of gas and dust that spews from Saturn's icy moon Enceladus. At first, the data from that observation had scientists scratching their heads. What they saw didn't fit their predictions.
The observation has led to a surprising new clue about the remarkable geologic activity on Enceladus: It appears that at least some of the narrow jets that erupt from the moon's surface blast with increased fury when the moon is farther from Saturn in its orbit.
«Read the rest of this article»
Written by Bill Steigerwald
NASA's Goddard Space Flight Center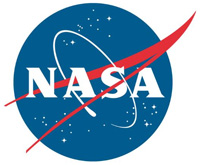 Greenbelt, MD – A powerful combination of observations and computer simulations is giving new clues to how the moon got its mysterious "tattoos" — swirling patterns of light and dark found at over a hundred locations across the lunar surface.
"These patterns, called 'lunar swirls,' appear almost painted on the surface of the moon," said John Keller of NASA's Goddard Space Flight Center in Greenbelt, Maryland. "They are unique; we've only seen these features on the moon, and their origin has remained a mystery since their discovery." Keller is project scientist for NASA's Lunar Reconnaissance Orbiter (LRO) mission, which made the observations.
«Read the rest of this article»
Written by Preston Dyches
NASA's Jet Propulsion Laboratory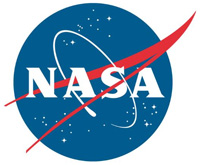 Pasadena, CA – Of the hundreds of moons in our solar system, Titan is the only one with a dense atmosphere and large liquid reservoirs on its surface, making it in some ways more like a terrestrial planet.
Both Earth and Titan have nitrogen-dominated atmospheres — over 95 percent nitrogen in Titan's case. However, unlike Earth, Titan has very little oxygen; the rest of the atmosphere is mostly methane and trace amounts of other gases, including ethane. And at the frigid temperatures found at Saturn's great distance from the sun, the methane and ethane can exist on the surface in liquid form.
«Read the rest of this article»
Written by Emily Baldwin
European Space Agency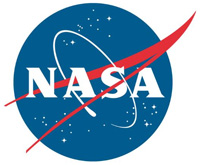 Pasadena, CA – NASA's Cassini spacecraft has detected the faint but distinct signature of dust coming from beyond our solar system. The research, led by a team of Cassini scientists primarily from Europe, is published this week in the journal Science.
Cassini has been in orbit around Saturn since 2004, studying the giant planet, its rings and its moons. The spacecraft has also sampled millions of ice-rich dust grains with its cosmic dust analyzer instrument. The vast majority of the sampled grains originate from active jets that spray from the surface of Saturn's geologically active moon Enceladus.
«Read the rest of this article»
Written by Whitney Clavin
NASA's Jet Propulsion Laboratory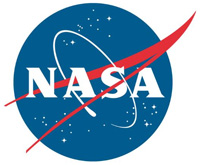 Pasadena, CA – Observations from NASA's Spitzer Space Telescope have led to the first temperature map of a super-Earth planet — a rocky planet nearly two times as big as ours. The map reveals extreme temperature swings from one side of the planet to the other, and hints that a possible reason for this is the presence of lava flows.
"Our view of this planet keeps evolving," said Brice Olivier Demory of the University of Cambridge, England, lead author of a new report appearing in the March 30 issue of the journal Nature. "The latest findings tell us the planet has hot nights and significantly hotter days. This indicates the planet inefficiently transports heat around the planet. We propose this could be explained by an atmosphere that would exist only on the day side of the planet, or by lava flows at the planet surface."
«Read the rest of this article»
Written by Preston Dyches
NASA'a Jet Propulsion Laboratory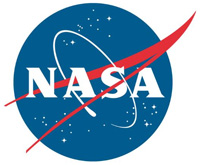 Pasadena, CA – In a nod to extraterrestrial mountaineers of the future, scientists working on NASA's Cassini mission have identified the highest point on Saturn's largest moon, Titan.
Titan's tallest peak is 10,948 feet (3,337 meters) high and is found within a trio of mountainous ridges called the Mithrim Montes. The researchers found that all of Titan's highest peaks are about 10,000 feet (3,000 meters) in elevation. The study used images and other data from Cassini's radar instrument, which can peer through the obscuring smog of Titan's atmosphere to reveal the surface in detail.
«Read the rest of this article»
Written by Alan Buis
NASA's Jet Propulsion Laboratory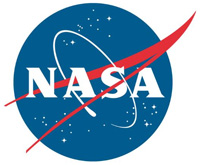 Pasadena, CA – The tropical Pacific Ocean isn't flat like a pond. Instead, it regularly has a high side and a low side. Natural cycles such as El Niño and La Niña events cause this sea level seesaw to tip back and forth, with the ocean near Asia on one end and the ocean near the Americas on the other.
But over the last 30 years, the seesaw's wobbles have been more extreme, causing variations in sea levels up to three times higher than those observed in the previous 30 years. Why might this be?
«Read the rest of this article»
Written by Whitney Clavin
NASA's Jet Propulsion Laboratory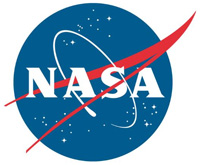 Pasadena, CA – The engineers huddled around a telemetry screen, and the mood was tense. They were watching streams of data from a crippled spacecraft more than 50 million miles away — so far that even at the speed of light, it took nearly nine minutes for a signal to travel to the spacecraft and back.
It was late August 2013, and the group of about five employees at Ball Aerospace in Boulder, Colorado, was waiting for NASA's Kepler space telescope to reveal whether it would live or die. A severe malfunction had robbed the planet-hunting Kepler of its ability to stay pointed at a target without drifting off course.
«Read the rest of this article»
NASA Headquarters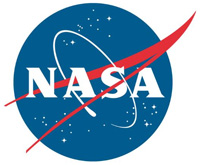 Washington, D.C. – Pluto's largest moon may have gotten too big for its own skin.
Images from NASA's New Horizons mission suggest that Pluto's moon Charon once had a subsurface ocean that has long since frozen and expanded, pushing outward and causing the moon's surface to stretch and fracture on a massive scale.
The side of Pluto's largest moon viewed by NASA's passing New Horizons spacecraft in July 2015 is characterized by a system of "pull apart" tectonic faults, which are expressed as ridges, scarps and valleys—the latter sometimes reaching more than 4 miles (6.5 kilometers) deep.
«Read the rest of this article»