Topic: Morale Welfare & Recreation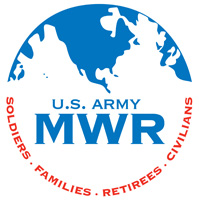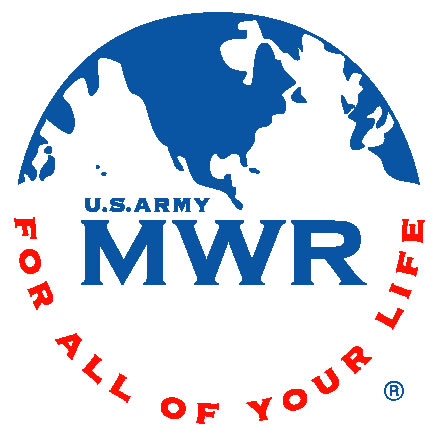 Fort Campbell, KY – The 2017 Army Arts and Crafts Contest is open for registration through August 31s, 2017t for artisans and craftspeople to submit their handiwork. The Army Arts and Crafts Contest is an annual, juried competition of artwork for novice and accomplished artists.
The contest entries will be judged in two classes and nine categories.
Group I, or novice, is for individuals, whose art skills have not been gained in formal education leading to college credit or a college degree. Group II, or accomplished, is for individuals, who have gained skills and knowledge through formal courses leading to credit in college or art schools, and those, who have received awards in professional competitions or Army art contests.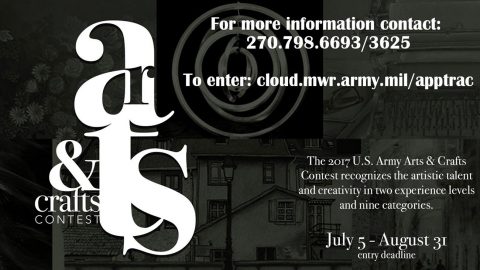 «Read the rest of this article»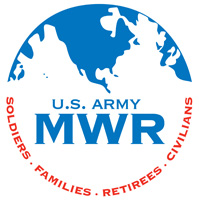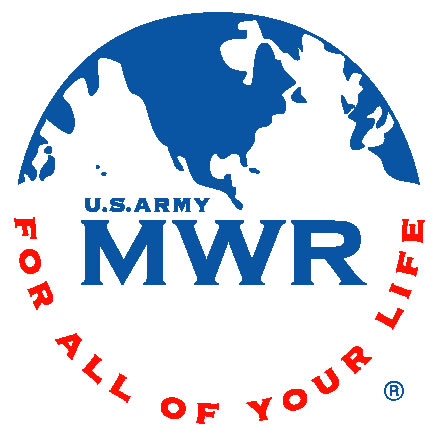 Fort Campbell, KY – On July 15th, 2017, Fort Campbell MWR will hold an open bid auction for Non-Appropriated Fund (NAF) equipment. The NAF equipment that will be auctioned has been deemed in excess, to be unusable, or no longer cost effective to maintain.
This equipment will be sold in "as is" condition and there is no warranty or guarantee. Everyone must have cash or a credit card and be at least 18 years of age to receive a paddle for bidding and to place a bid.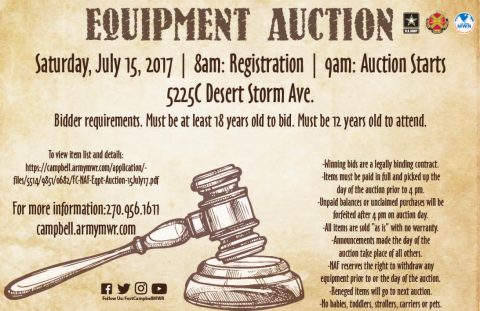 «Read the rest of this article»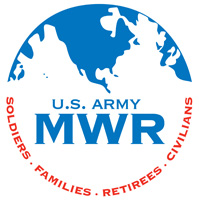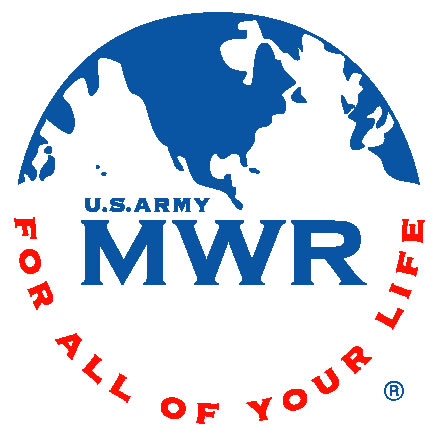 Fort Campbell, KY – Feds Feed Families helps food banks and pantries stay stocked during summer months when they traditionally see a decrease in donations.
Please donate hygiene items and whatever non-perishable food you can – such as canned fruits and vegetables, canned meats, peanut butter, beans, 100% juice (all sizes), individually wrapped snacks, grains, soups, and condiments.
Feds Feed Families 2017 campaign goes from July 1st through September 30th.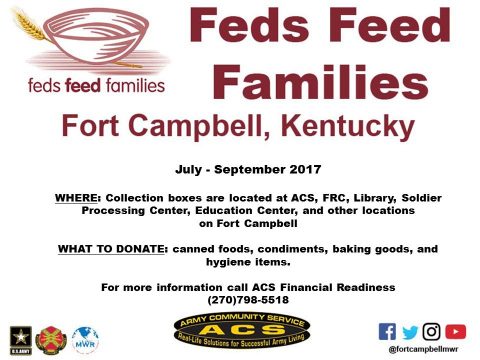 «Read the rest of this article»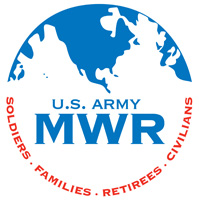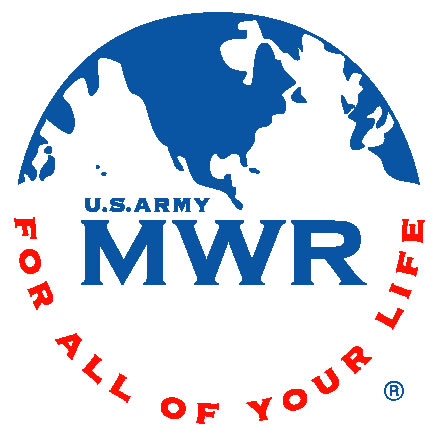 Fort Campbell, KY – Morale, Welfare and Recreation (MWR) invites you to join R.F. Sink Library as they commemorate U.S. entry into World War I at their monthly Brunch and a Book meetings.
They will be holding the WWI Book Club meetings every month from now through December 2018. Here are the first three titles we'll be discussing. The titles are available in the Library, as eBooks and eAudio.
The book meetings will be held at 12:00pm CT.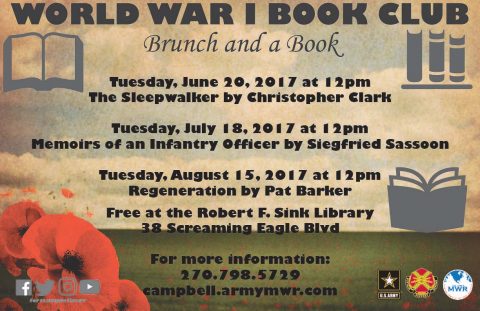 «Read the rest of this article»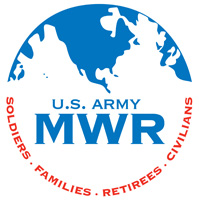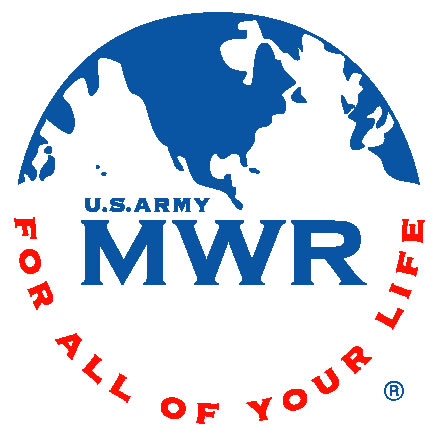 Fort Campbell, KY – Fort Campbell Leisure Travel Services (LTS) is excited to announce the dates for the 2017 Tennessee Titans ticket sale. Season tickets will be sold first with any tickets that are left from the season pass sale, being sold as individual game tickets.
The season pass sale will be one day only, first come first served. No preregistration is necessary for season pass purchases. Individual game tickets will have a limited availability and will be sold on a first come first served basis.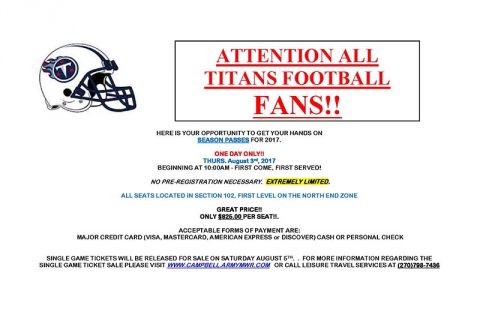 «Read the rest of this article»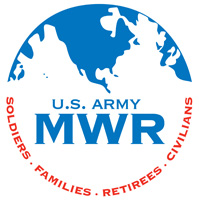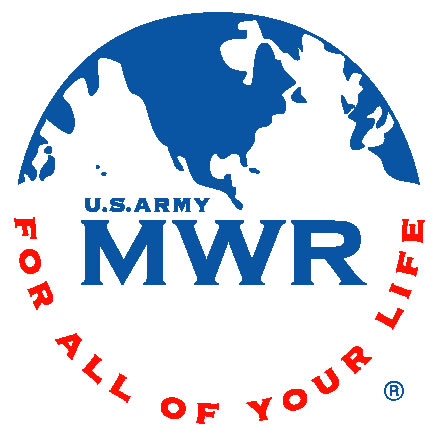 Fort Campbell, KY – Fort Campbell Outdoor Recreation Adventure Programs invites you to schedule the Challenge Course for your event. It's great for team building, scout groups, birthday parties, and more!
Our programs can range from 2 hours to 6 hours long, depending on how much time your group has and how many elements are chosen and we can fully develop and customize a program that will fit the unique dynamics of your group. It is open and available to everyone – no military ID required.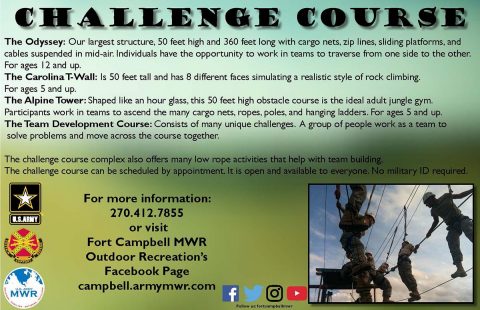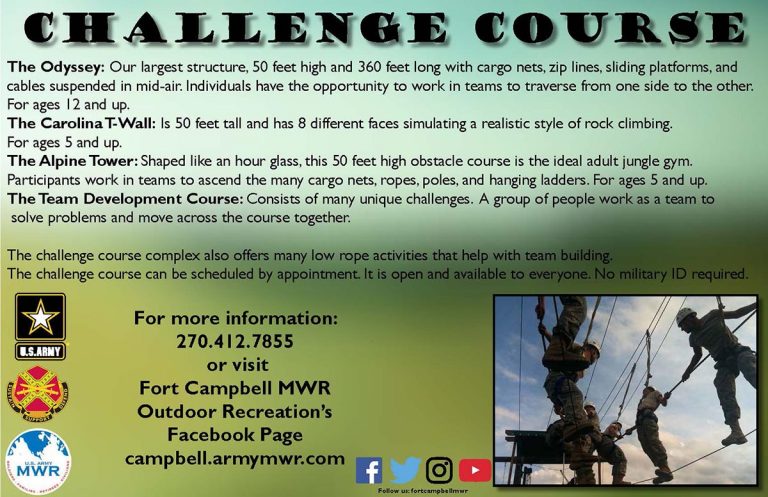 «Read the rest of this article»
Eagle Challenge Fitness Tour 2017 Warrior Challenge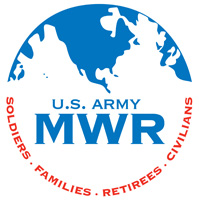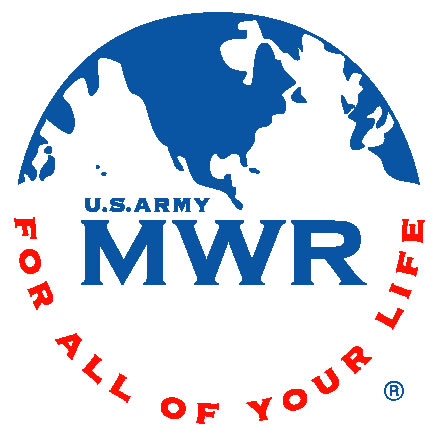 Fort Campbell, KY – Join Morale, Welfare and Recreation on Saturday, June 15th, 2017 for the June Eagle Challenge Fitness Tour (ECFT) Event – our 5th Warrior Challenge Obstacle Course and Mud Run (suggested age is 16 and over).
There will also be a Junior Course available for youth (suggested age is 8-15). Register early for the best price. Same day registration will start at 7:00am. Adult Course registration will end at 8:00am and registration for the Junior Course will end at 8:30am. No pets or outside food and beverages.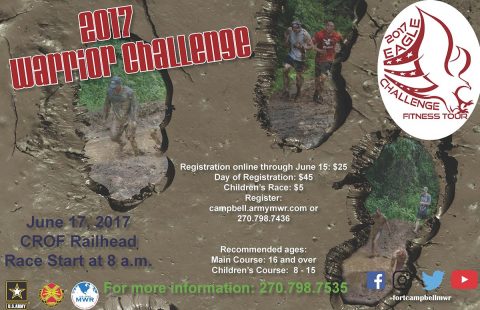 «Read the rest of this article»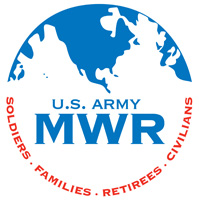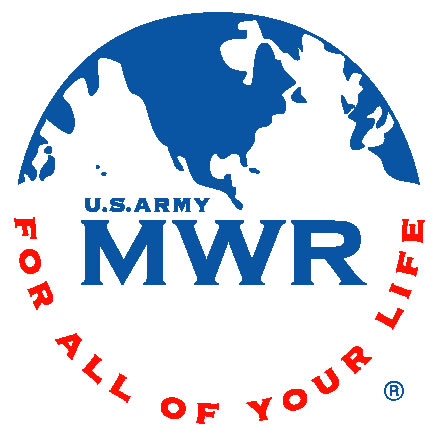 Fort Campbell, KY – From June 28th through July 4th, 201, Fort Campbell MWR invites you to join them for their annual Independence Week Carnival. Glass bottles, cans, pets, outside alcohol, personal fireworks or personal weapons are not permitted.
Those with a valid military ID card can enter through the gates as they normally would. Those without a military ID card will need to enter through Gates 4 or 7 and obtain a visitor's pass. You will need your valid driver's license, vehicle registration and proof of vehicle insurance.
Each passenger in the car age 16 and over must have a photo ID. All vehicles entering post are subject to be searched. All youth age 17 and under must be accompanied by an adult.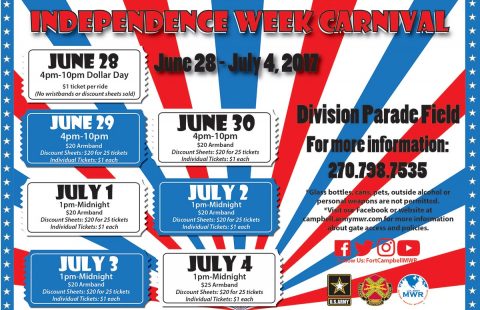 «Read the rest of this article»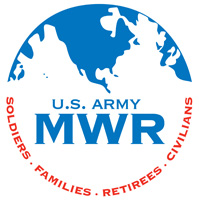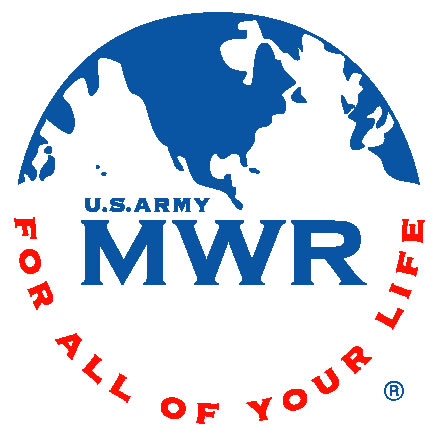 Fort Campbell, KY – On June 18th, 2017, Fort Campbell's Hooper Bowling Center will be holding Father's Day Bowling from 10:00am until 9:00pm.
Hey kids! Grab your dad and bring him for some Family fun on Father's Day. Dads bowl free (shoes are not included) and it's also Penny-A-Pin day so the entire Family can bowl and have a great time!
While you're here, try our Diamond Pizza and Pitcher special. Get a new large Diamond Pepperoni Pizza (with 75 pepperonis, garlic butter and cheese blend sprinkled crust) and a pitcher of soda (with one refill) or a pitcher of beer (no refills) for $16.00.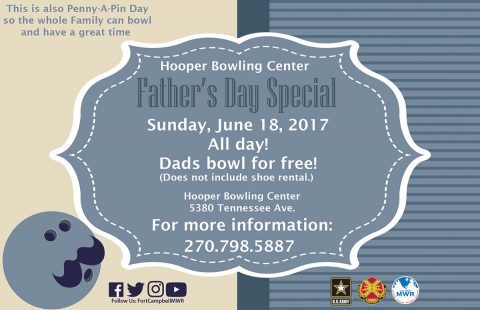 «Read the rest of this article»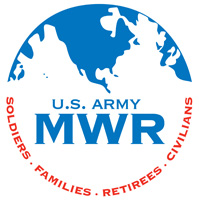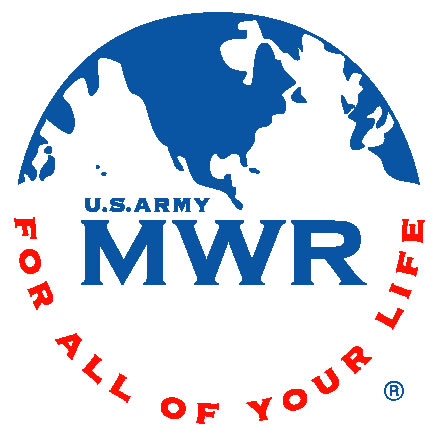 Fort Campbell, KY – On July 4th, 2017, Fort Campbell Morale Welfare and Recreation will their annual Independence Day Concert and Celebration.
MWR invites you to join them the carnival starting at 1:00pm. Enjoy the rides, games and yummy carnival food then relax on the grass to enjoy our free Salute to the Nation, concert featuring our own 101st Airborne Division Rock Band and Country Artist – RaeLynn, followed by fireworks!
RaeLynn is a singer, songwriter and military Spouse who was a contestant on The Voice in season two. Her debut album, WildHorse, was released on March 24th, 2017 and landed at No. 1 on the Billboard Country Albums Chart.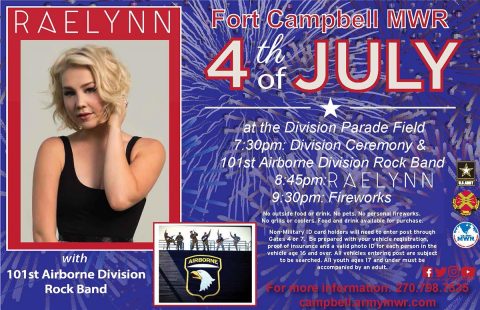 «Read the rest of this article»