Topic: Morale Welfare & Recreation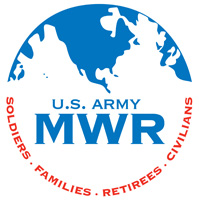 Fort Campbell, KY – The kids are back in school and now it's time for parents to have fun! The Fort Campbell Riding Stables is holding an Adult Horse Camp on September 8th, 9th, 11th and 12th from 8:30am to 11:30am.
This is a great way to meet other adults who want to learn how to ride or a time for mommy and daddy to get away and spend some time together. You will learn the basics of equine care, tacking, grooming, feeding, and of course riding.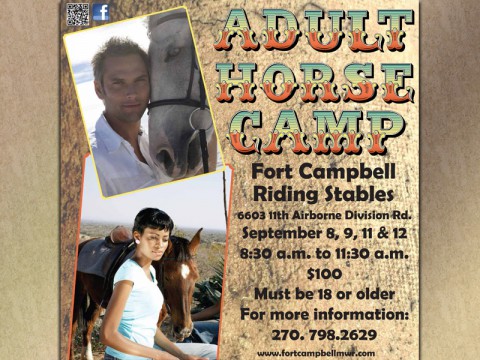 «Read the rest of this article»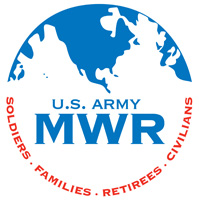 Fort Campbell, KY – Do you love to be outside? If the answer is yes, then you should join Outdoor Recreation Adventure Programs for the Rough and Tough Hiking Tour.
The Rough and Tough Hiking Tour is a series of hikes designed to get adventurous souls out into some of the most wild and beautiful country in the area.
Outdoor Recreation staff will be leading these long strenuous hikes over rough terrain into remote areas where you will see old-growth trees, waterfalls, caves, cliffs, vistas, and wilderness. «Read the rest of this article»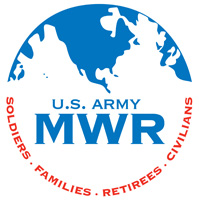 Fort Campbell, KY – Air Assault Auto will hold an Abandoned Vehicle & MWR Equipment Open Bid Auction on August 16th at the lot located on the corner of 5300 Airborne Street and Tennessee Avenue. Registration begins at 8:00am and the auction starts at 9:00am.
Everyone must have cash or a credit card and be at least 18 years of age to receive a paddle for bidding and to place a bid. No one under the age of 12 will be allowed to attend. Please do not bring babies, toddlers, strollers, carriers, and pets. There will be no exceptions to these policies.
«Read the rest of this article»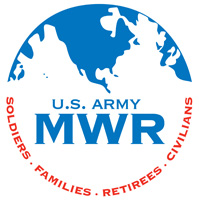 Fort Campbell, KY – Youth, ages 6 to 18, are invited to participate in the Fort Campbell Youth Triathlon on Saturday, August 16th.
The event will begin at Gardner Pool, located at 2191 Tennessee Avenue with check in from 7:30am to 8:15am. The safety briefing will be at 8:30am.
Children who are ages four and five may participate in the Eaglets Run, beginning at 8:45am. The Youth Triathlon will begin at 9:00am. Strollers will be allowed on the bike and run courses if parents want to go alongside their children.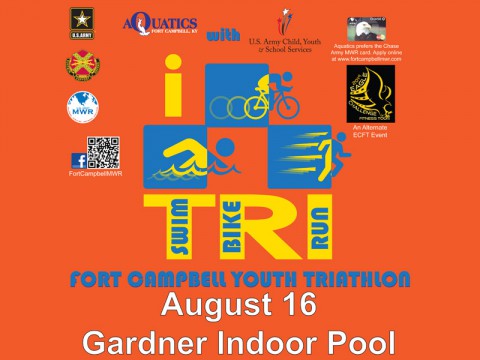 «Read the rest of this article»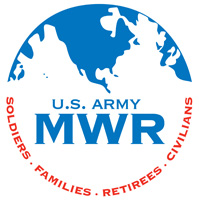 Fort Campbell, KY – Join D.W. Recreation Center for a Back to School Bash Community Family and Soldier Day on August 3rd from 3:00pm to 6:00pm.
There will be music, inflatables, games, face painting, animal balloons, ice cream, sno-cones, and more!
This is a free event. D.W. Recreation Center is located at 6145 Desert Storm Avenue. «Read the rest of this article»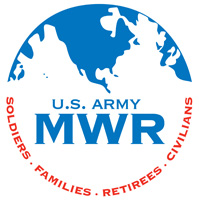 Fort Campbell, KY – It may be time to go back to school but that doesn't mean you and your Family can't enjoy classes at the Guenette Arts and Crafts Center. Enjoy being creative as you enjoy the last month of summer!
Unless otherwise stated, children's classes are open to any age. Children age 12 and under must be accompanied by an adult.
Framing Classes are held on Saturdays from 12:30pm to 4:00pm and the cost is $10.00 plus the cost of materials. Please bring your own art work to frame. «Read the rest of this article»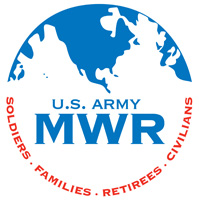 Fort Campbell, KY – Outdoor Recreation Adventure Programs are abundant and diverse in August, offering activities both on the water and on land. There is something to do for the whole Family!
Duck River Kayak: August 2nd from 8:00am to 6:00pm. For ages 10 and up. The cost is $25.00 per person per trip (includes transportation and equipment). This kayaking trip will offer the chance to see the wildlife of the river. Bring snacks, water and a camera to take pictures. Registration deadline is 4:00pm by July 31st. «Read the rest of this article»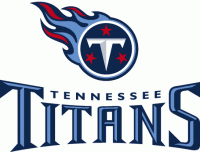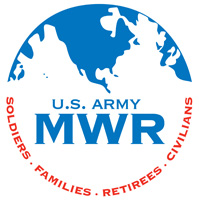 Fort Campbell, KY – Attention all Titans football fans! This is your opportunity to get Tennessee Titans Season Passes.
All seats are located in the Eagle Zone, Section 102 – Lower Bowl on the North End Zone. Leisure Travel Services, located in the Exchange Mall will hold this one-day sale on Thursday, July 31st starting at 10:00am.
Tickets will be sold on a first come first served basis. (Limited availability!) No pre-registration is required.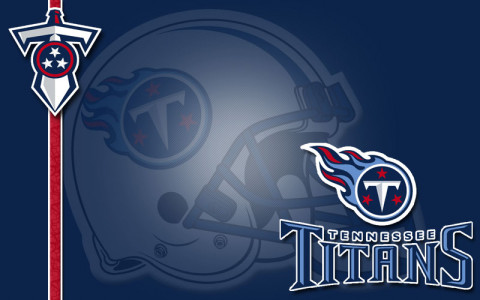 «Read the rest of this article»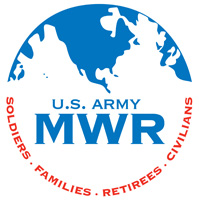 Fort Campbell, KY – You are invited to join Family and MWR on August 2nd from 11:00am to 6:00pm at Baldonado Swimming Pool for a Summer Splash Family Pool Party.
There will be music, a DJ, games, water inflatables, face painters, dancing, crafts, prizes and more! Tropical drinks and food will be available for purchase.
Entry to this event is $3.00 per person and children age 3 and under are free.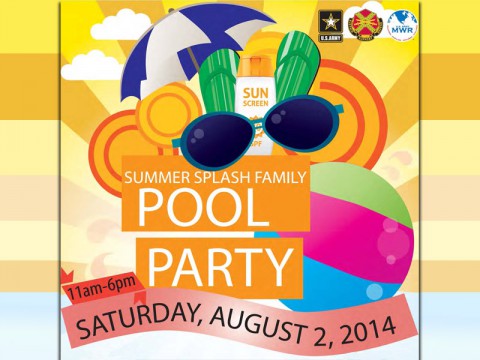 «Read the rest of this article»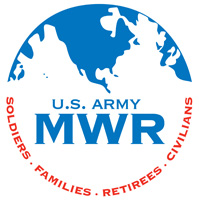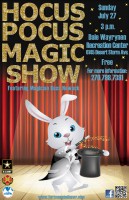 Fort Campbell, KY – Join Family and MWR and "Experience the Magic" of master magician, Russ Nowack, as he performs amazing magic tricks with silks, ropes, rings, cards, appearing and disappearing objects and more!
This is a high energy show filled with comedy, magic and surprises that the entire Family can enjoy.
«Read the rest of this article»