Topic: Morristown TN

Nashville, TN – Tennessee Governor Bill Haslam will make history on Wednesday as he signs the Tennessee Reconnect Act, making Tennessee the first state in the nation to offer all citizens – both high school graduates and adults – the chance to earn a postsecondary degree or certificate free of tuition and fees and at no cost to taxpayers.
Haslam will be in each of the grand divisions, holding bill signing ceremonies in Morristown, Smyrna and Memphis.
«Read the rest of this article»
Written by Joe Pitts
Tennessee State Representative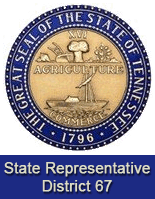 Nashville, TN – On Monday April 10th, I was honored to recognize Mr. Gordon Wayne Miller on the occasion of his retirement. Mr. Miller is the current executive director of the Tennessee Organization of School Superintendents (TOSS). Prior to coming to TOSS, he enjoyed a 27 year career at Lenoir City Schools.
HB 500 sponsored by Tennessee State Representative Joe Pitts, has passed the Full Senate and Full House and is on its way to the Governor for his signature. This legislation was requested by members of the Board of Osteopathic Examination to increase members' per diem reimbursement for their meetings.
These volunteers spend precious time away from their medical practice, seeing patients, to provide guidance and oversight of Doctors of Osteopathic Medicine.
«Read the rest of this article»

Clarksville, TN – Austin Peay State University's premiere choral ensemble – the Chamber Singers – will showcase their talents in Tennessee and Georgia during their 2017 tour this March.
"Our Chamber Singers have been preparing for this tour since the first day of classes back in August of 2016," Dr. Korre Foster, director of choral activities at Austin Peay, said.
«Read the rest of this article»
APSU Sports Information

Clarksville, TN – The Austin Peay State University football team recorded the nation's best FCS NCAA Division I recruiting class in the country according to 247sports.com after signing 20 future Govs Wednesday morning as part of National Signing Day.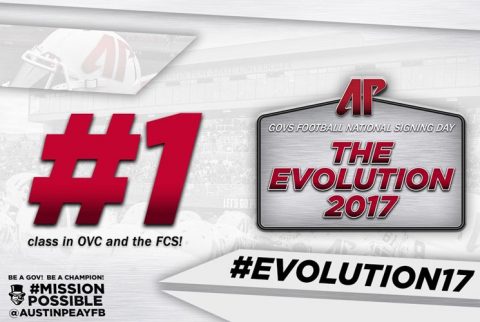 «Read the rest of this article»

Clarksville, TN – The Clarksville metropolitan statistical area (MSA) ranked 19th in the nation for fastest job growth. A report released today from 24/7 Wall Street, a Delaware-based financial news company, studied employment and job growth from October 2015 to October 2016 for 387 metro areas and announced the top 25 U.S. cities.
The Clarksville MSA added more than 4,700 jobs, an increase of 4.61%, with total jobs at 106,811 in October 2016.
«Read the rest of this article»
Purkey Has Served as Homeland Security Advisor for Past Five Years

Nashville, TN – Tennessee Governor Bill Haslam announced the appointment of David Purkey as commissioner of the Tennessee Department of Safety and Homeland Security beginning September 1st, 2016.
Purkey, 57, has served as the department's assistant commissioner and homeland security advisor since 2011. Under his leadership, the Office of Homeland Security has transformed into a proactive agency, overseeing school security plans, training citizens and law enforcement agencies in active shooter response, and leading the state's efforts to combat cybercrime.
«Read the rest of this article»

Clarksville, TN – On Monday, February 22nd, 2016, Clarksville's Gateway Medical Center became part of Tennova Healthcare, one of the Tennessee's largest health networks.
Gateway Medical Center joins a system formed over four years ago to enhance access and improve coordination of care for patients in the communities they serve. Gateway's name has also changed to Tennova Healthcare – Clarksville.
«Read the rest of this article»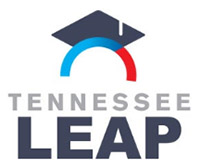 Nashville, TN – The Labor Education Alignment Program (LEAP) will showcase its successes at sites across Tennessee on TN LEAP Day, February 29th. Education and employer sites throughout the twelve LEAP site areas will demonstrate the skills students are learning through the program and provide students an opportunity to meet with employers.
TN LEAP Day, which will coincide with "Leap Day" on February 29th, will be host to twelve concurrent events at each of the LEAP programs across Tennessee.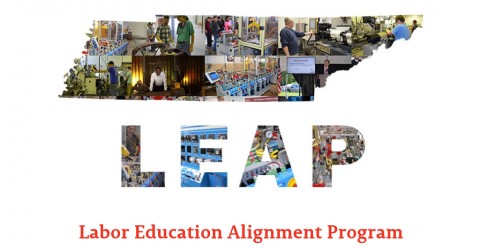 «Read the rest of this article»

Nashville, TN – One of Tennessee's long-standing annual outdoors traditions begins Saturday, November 21st with the opening of the 2015-16 gun hunting season for deer. Deer gun season has the permanent opening date of the Saturday prior to Thanksgiving.
The biggest change for hunters in 2015-16 is the statewide bag limit for antlered deer is now two. The number includes those taken during the archery only, muzzleloader, and gun seasons. «Read the rest of this article»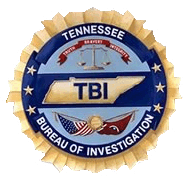 Chattanooga, TN – The Tennessee Bureau of Investigation announced results of a two-part operation to combat human trafficking in Tennessee.  "Operation Someone Like Me" was conducted in Chattanooga during four days in September and October and is the third operation of its kind in the state between the TBI and partner agencies to help identify, investigate and prosecute trafficking and rescue victims.
With the partnership of the Chattanooga Police Department, End Slavery Tennessee, and Second Life Chattanooga, TBI Agents and intelligence analysts embarked on an undercover operation to identify potential victims of trafficking, arrest those seeking to purchase illicit sex, and learn more about the specific nuances of this type of crime. «Read the rest of this article»