Topic: mortgage

Clarksville, TN – F&M Bank has announced the following promotions of four veteran mortgage employees, according to Sammy Stuard, bank CEO and president.
Denise Alexander, vice president and operation manager for F&M's mortgage department has been promoted to senior vice president of F&M Bank.
Yvonne Witzler, assistant vice president and manager of F&M's mortgage office in Clarksville has been promoted to vice president of F&M Bank.
«Read the rest of this article»

Clarksville, TN – Representatives of the United States Department of Agriculture's Guaranteed Rural Housing (GRH) Program presented its prestigious Premier Lender for 2012 award to representatives of F&M Bank.
Making the presentation are Deneen Clayton and Shinika Jenkins, GRH loan specialists, and Don Harris, GRH Housing program director. Accepting the award for F&M are: DeWayne Olive, executive vice president and chief financial officer; Denise Alexander, vice president and mortgage operation manager; Yvonne Witzler, assistant vice president and manager for the bank's Clarksville mortgage office;  and Rodney Wilds, manager for the bank's Brentwood mortgage office.
«Read the rest of this article»
Eligibility Broadened, Funding Increased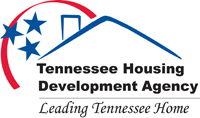 Nashville, TN – A program that has helped thousands already is broadening its limits to make an even greater impact.
Tennessee Housing Development Agency (THDA) administers the federal foreclosure prevention program in Tennessee under the name Keep My Tennessee Home.  Answering simple questions at www.KeepMyTNHome.org establishes eligibility.  The program is designed for homeowners who have lost 30% or more of their income.
Over 2,400 Tennessee households have received financial assistance since the program began in January 2011. «Read the rest of this article»

New York, NY – The benchmark conforming 30-year fixed mortgage rate retreated from 4.38 percent to 4.33 percent, according to Bankrate.com's weekly national survey. The average 30-year fixed mortgage has an average of 0.42 discount and origination points.
The average 15-year fixed mortgage inched lower to 3.57 percent while the larger jumbo 30-year fixed rate held steady at 4.89 percent. Adjustable rate mortgages were mostly lower, with the average 5-year ARM dropping to 3.22 percent and the 7-year ARM sliding to 3.43 percent.  «Read the rest of this article»
'Dispirited' Consumers Facing Difficulties with Jobs, Weak Finances

Yonkers, NY – August's Consumer Reports Index, a measure of overall consumer sentiment, fell to its lowest level since December 2009 and registered its sharpest drop in two years, as recent events in Washington about the debt ceiling debate fixed attention on the weak economy.
"The debt ceiling debate in Washington focused the consumer's attention fully on the dire state of the economy, leaving many in a dispirited mood," said Ed Farrell, director of the Consumer Reports National Research Center.  "Americans are facing real financial difficulties due to weak employment, which is a key impediment to an economic recovery.  This is reflected in nearly every measure of the consumer's experience." «Read the rest of this article»
Income Reduction Eligibility Key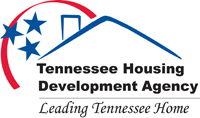 Nashville, TN – Tennessee Housing Development Agency is able to make mortgage payments for eligible homeowners through the U.S. Treasury's Hardest Hit Fund. Eligibility questions are available on the application portal: www.KeepMyTNHome.org.
The program is designed to help unemployed and substantially underemployed homeowners meet their mortgage obligations. Tennessee was allocated $217,315,593 million dollars for the program which is administered by states' housing finance agencies. «Read the rest of this article»
Protecting your assets — what to do if disaster strikes

Yonkers, NY – With natural disasters like hurricanes, earthquakes and tornados in the news so often, and the economy still struggling to stabilize, consumers are rightly concerned these days about their financial future should serious trouble strike.
"You can count on the government and sometimes your employer to help, but most of the burden of safeguarding your finances still falls on your shoulders," said Noreen Perrotta, Editor, Consumer Reports Money Adviser.
The experts at Consumer Reports Money Adviser provide the following checklist to help you fill any holes in your financial safety net. «Read the rest of this article»
"Homeownership for the Brave"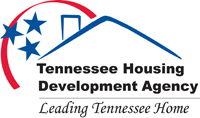 Nashville, TN – A special mortgage interest rate discount has been approved for active and retired members of the military by Tennessee Housing Development Agency's Board of Directors. 
Service members can apply for the "Homeownership for the Brave" discount which is a ½-percent interest reduction on any of the three mortgage choices at lenders working with THDA. THDA offers 30-year fixed rate mortgages, with or without downpayment assistance, for persons of low to moderate income. The program began April 1st and is available through March 31st, 2012. «Read the rest of this article»
1/3 of Americans Highly Unlikely to Qualify for a Mortgage Today
While Less Than Half Qualify for the Best Rates

Seattle, WA – Nearly one-third of Americans are unlikely to qualify for a mortgage because their credit scores are too low, making homeownership out of reach for many. This is according to an analysis of more than 25,000 loan quotes and purchase requests on Zillow Mortgage Marketplace during the first half of September.
Borrowers with credit scores under 620 who requested purchase loan quotes for 30-year fixed, conventional loans were unlikely to receive even one loan quote on Zillow Mortgage Marketplace(1), even if they offered a relatively high down payment of 15 to 25 percent. Nearly one-third of Americans, or 29.3 percent, has a credit score this low, according to data provided by www.myFICO.com. «Read the rest of this article»
FHA plan will stimulate new home sales and help stabilize housing market

WASHINGTON – Speaking to the National Association of Home Builders Spring Board of Directors Meeting, U.S. Housing and Urban Development Secretary Shaun Donovan today announced that the Federal Housing Administration (FHA) will allow homebuyers to apply the Obama Administration's new $8,000 first-time homebuyer tax credit toward the purchase costs of a FHA-insured home. Donovan said that today's action will help stabilize the nation's housing market by stimulating home sales across the country.
The American Recovery and Reinvestment Act of 2009 offers homebuyers a tax credit of up to $8,000 for purchasing their first home. Families can only access this credit after filing their tax returns with the IRS. The announcement details FHA's rules allowing state Housing Finance Agencies and certain non-profits to 'monetize" up to the full amount of the tax credit (depending on the amount of the mortgage) so that borrowers can immediately apply the funds toward their down payments. Home buyers using FHA-approved lenders can apply the tax credit to their down payment in excess of 3.5 percent of appraised value or their closing costs, which can help achieve a lower interest rate. To read the FHA's new mortgagee letter, visit HUD's website. «Read the rest of this article»