Topic: Motorcycle Safety
Written by Sgt. Kimberly Menzies
4th Brigade Combat Team, 101st Airborne Division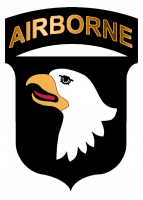 Fort Campbell, KY – Soldiers with 4th Brigade Combat Team, 101st Airborne Division, participated in a 4th BCT Motorcycle Safety Awareness class as part of the brigade's observance of Motorcycle Safety Awareness Month, May 15th, 2013 at Fort Campbell, KY.
Approximately 30 motorcycle owners representing all the battalions and various levels of rider experience within the brigade, assembled with their personally owned motorcycles to discuss safe practices when operating a motorcycle.
«Read the rest of this article»
Tennessee State Representative Joe Pitts also speaks to 4th Graders at Minglewood Elementary School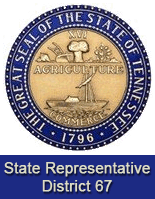 Nashville, TN – Tennessee State Representative Joe Pitts (D-Clarksville) has introduced legislation to require those individuals under the age of 18 who are applying for a motorcycle operator's license to complete a state approved training course prior to receiving their license.
This measure is the result of a recent study completed by the Tennessee Department of Safety, a bill also sponsored by Rep. Pitts in 2012, that shows motorcycle injuries and fatalities are up sharply in the state.
«Read the rest of this article»
"BWC 5 Act" advances and Motorcycle safety study bill set for House floor vote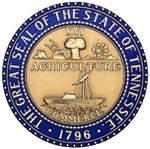 Nashville, TN – This is the next in a series of updates regarding legislation filed by Tennessee State Representative Joe Pitts (D-Clarksville) for the second session of the 107th General Assembly.
I have recently been receiving thousands of e-mails from constituents and others signing online petitions for various issues.  I am receiving the e-mails but cannot respond to you due to security issues within our system.
If you want to discuss a bill or your thoughts on any legislation currently before us, please email me directly at rep.joe.pitts@capitol.tn.gov  If you or someone you know wants to receive weekly updates, please also email or contact me directly.  I apologize for any confusion this situation may cause. «Read the rest of this article»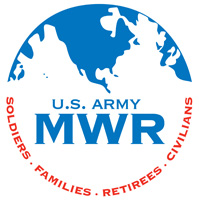 Fort Campbell, KY – In a little more than a week the Fort Campbell Garrison Safety Office will launch the 2011 Spring/Summer Safety campaign. This campaign will stress the importance of proactive, prevention-focused risk mitigation during the spring and summer months.
Everyone knows that with the change of the season so changes the safety hazards. The Garrison Commander's goal is to not have one Soldier, Civilian or Family member killed or injured due to an accident.
Historically the next six months are a time when off-duty fatalities escalate, particularly for those not wearing seatbelts in privately owned vehicles and for those operating motorcycles. «Read the rest of this article»

Develop a new skill, explore a new idea, learn a new language or seek a new career with any of the classes from Austin Peay State University's Center for Extended and Distance Education. Register early and receive a 10 percent discount on selected courses. Preregistration is required for each course. «Read the rest of this article»

Develop a new skill, explore a new idea, learn a new language or seek a new career with one of the fall classes from Austin Peay State University's Center for Extended and Distance Education. Register early and receive a 10 percent discount on selected courses. Preregistration is required for each course. «Read the rest of this article»

Develop a new skill, explore a new idea, learn a new language or seek a new career with a class from Austin Peay State University's Center for Extended and Distance Education. Register early and receive a 10 percent discount on selected courses. Preregistration is required for each course. «Read the rest of this article»