Topic: MTSU
APSU Sports Information

Clarksville, TN – With the significant threat of rain moving into the Clarksville and mid-state area Tuesday morning and continuing into the evening, Austin Peay State University's softball home opener at Cheryl Holt Field versus Middle Tennessee State University has been postponed.
«Read the rest of this article»
Austin Peay (6-6) at Ole Miss (9-2)
Tuesday, December 20th, 2016 | 6:00pm CT
Oxford, MS | The Pavilion

Oxford, MS – Austin Peay State University women's basketball team travels to Ole Miss 6:00pm, Tuesday, for the final nonconference game of the season.
The contest will be a homecoming of sorts for APSU head coach David Midlick, who returns to coach against his alma mater for the first time. Midlick is a 1991 graduate from Ole Miss.
«Read the rest of this article»
APSU Sports Information

Knoxville, TN – The Austin Peay men's tennis team completed their fall season at the Ohio Valley ITA Regional over the weekend.
Almantas Ozelis opened play with a 6-3, 6-1 in his first match topping Simon Bustamante from Chattanooga. Ozelis' run ended after a 6-2, 6-2 defeat to No. 9 seeded Timo Strodder from Tennessee.
«Read the rest of this article»
APSU Sports Information

Murfreesboro, TN – The Austin Peay State men's tennis opened its fall season with a pair of wins over Chattanooga and Middle Tennessee while falling to Alabama-Birmingham at the 2016 Dale Short Shootout presented by Jason's Deli.
APSU opened the weekend with a 7-0 loss to UAB, but rebounded to close out the weekend's matches with wins over UTC and host MTSU.
«Read the rest of this article»
NASA Headquarters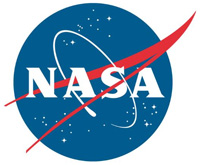 Washington, D.C. – In the last century, humans realized that space is filled with types of light we can't see – from infrared signals released by hot stars and galaxies, to the cosmic microwave background that comes from every corner of the universe. Some of this invisible light that fills space takes the form of X-rays, the source of which has been hotly contended over the past few decades.
It wasn't until the flight of the DXL sounding rocket, short for Diffuse X-ray emission from the Local galaxy, that scientists had concrete answers about the X-rays' sources.
«Read the rest of this article»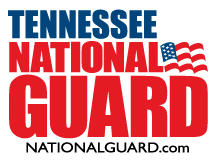 Nashville, TN – The Tennessee State Guard received a new commander on August 7th, 2016. Brig. Gen. Tommy Baker, Assistant Adjutant General-Army, Tennessee National Guard officiated a formal change of command ceremony at the Armed Forces Reserve Center located on Volunteer Training Site in Smyrna Tennessee. Brig. Gen. Kenneth T. Takasaki relinquished command to Brig. Gen. Craig Johnson, a former Tennessee Guardsman.
«Read the rest of this article»

Clarksville, TN – On June 15th, several Austin Peay State University (APSU) faculty and staff members traveled to Middle Tennessee State University for the EXL Symposium on Experiential Learning.
«Read the rest of this article»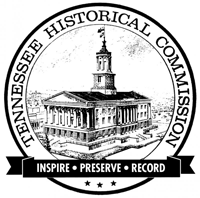 Nashville, TN – The Tennessee Historical Commission has awarded 31 grants from the federal Historic Preservation Fund to community and civic organizations for projects that support the preservation of historic and archaeological resources.
"Tennessee's treasured historic places make our state unique and contribute to our quality of life," said Patrick McIntyre, state historic preservation officer and executive director of the Tennessee Historical Commission. "These grants will help protect the sites for future generations to study and enjoy."
«Read the rest of this article»
Under Mark Gwyn, TBI has created Technical Services Unit, helped establish Tennessee Fusion Center, focused on combating human trafficking

Nashville, TN – Tennessee Governor Bill Haslam today announced the reappointment of Mark Gwyn as director of the Tennessee Bureau of Investigation (TBI).
Gwyn, 53, has led Tennessee's lead investigative law enforcement agency for 12 years. Under his leadership, the TBI has expanded its resources and embraced technology to enhance the agency's investigating strengths.
«Read the rest of this article»
TBR Adopts Policy on Firearms, approves MTSU request for building name change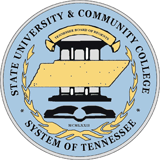 Nashville, TN – The Tennessee Board of Regents has approved the lowest increases in undergraduate tuition since 1983.
Tuition rates at the six TBR universities, 13 community colleges and 27 Tennessee Colleges of Applied Technology will increase an average of 2.6 percent for the 2016-17 academic year.
The action, taken during the TBR quarterly meeting at Northeast State Community College, represents the lowest average increases in more than 30 years. The increases are within the range recommended by the Tennessee Higher Education Commission.
«Read the rest of this article»