Topic: MTSU
NASA Headquarters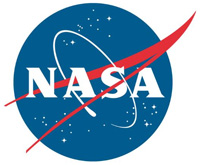 Washington, D.C. – In the last century, humans realized that space is filled with types of light we can't see – from infrared signals released by hot stars and galaxies, to the cosmic microwave background that comes from every corner of the universe. Some of this invisible light that fills space takes the form of X-rays, the source of which has been hotly contended over the past few decades.
It wasn't until the flight of the DXL sounding rocket, short for Diffuse X-ray emission from the Local galaxy, that scientists had concrete answers about the X-rays' sources.
«Read the rest of this article»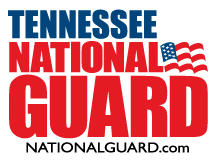 Nashville, TN – The Tennessee State Guard received a new commander on August 7th, 2016. Brig. Gen. Tommy Baker, Assistant Adjutant General-Army, Tennessee National Guard officiated a formal change of command ceremony at the Armed Forces Reserve Center located on Volunteer Training Site in Smyrna Tennessee. Brig. Gen. Kenneth T. Takasaki relinquished command to Brig. Gen. Craig Johnson, a former Tennessee Guardsman.
«Read the rest of this article»

Clarksville, TN – On June 15th, several Austin Peay State University (APSU) faculty and staff members traveled to Middle Tennessee State University for the EXL Symposium on Experiential Learning.
«Read the rest of this article»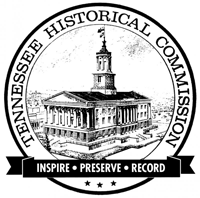 Nashville, TN – The Tennessee Historical Commission has awarded 31 grants from the federal Historic Preservation Fund to community and civic organizations for projects that support the preservation of historic and archaeological resources.
"Tennessee's treasured historic places make our state unique and contribute to our quality of life," said Patrick McIntyre, state historic preservation officer and executive director of the Tennessee Historical Commission. "These grants will help protect the sites for future generations to study and enjoy."
«Read the rest of this article»
Under Mark Gwyn, TBI has created Technical Services Unit, helped establish Tennessee Fusion Center, focused on combating human trafficking

Nashville, TN – Tennessee Governor Bill Haslam today announced the reappointment of Mark Gwyn as director of the Tennessee Bureau of Investigation (TBI).
Gwyn, 53, has led Tennessee's lead investigative law enforcement agency for 12 years. Under his leadership, the TBI has expanded its resources and embraced technology to enhance the agency's investigating strengths.
«Read the rest of this article»
TBR Adopts Policy on Firearms, approves MTSU request for building name change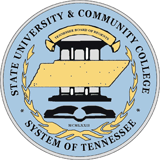 Nashville, TN – The Tennessee Board of Regents has approved the lowest increases in undergraduate tuition since 1983.
Tuition rates at the six TBR universities, 13 community colleges and 27 Tennessee Colleges of Applied Technology will increase an average of 2.6 percent for the 2016-17 academic year.
The action, taken during the TBR quarterly meeting at Northeast State Community College, represents the lowest average increases in more than 30 years. The increases are within the range recommended by the Tennessee Higher Education Commission.
«Read the rest of this article»
Thirty Five Graduate From Regional Leadership Program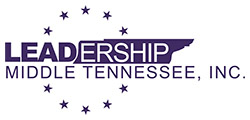 Nashville, TN – Thirty five community and business leaders from Middle Tennessee have graduated from Leadership Middle Tennessee, Inc., a regional leadership institute.
The 2016 class is from the 10-county area which includes Cheatham, Davidson, Dickson, Maury, Montgomery, Robertson, Rutherford, Sumner, Williamson and Wilson.
«Read the rest of this article»
Written by Karin Fielder Weaver and Kelly C. Motes
Intellectually gifted teens are always on the lookout for extra challenges.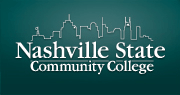 Nashville, TN – As most teenagers head to the pool for summer break, two of Nashville State Community College's youngest students, Hannah Motes, age 15, and Sebastian Motes, age 13, are getting ready to head off to a summer full of academic camps following their completion of more than 30 college credits.
These academically talented dual-enrollment students recently made the news by finishing their first year at Nashville State Community College (NSCC). Hannah began attending NSCC in June 2015 at the age of 14. To date, she has completed 38 college credits, with a cumulative college GPA of 3.45.
«Read the rest of this article»
APSU Sports Information

Clarksville, TN – Austin Peay State University's baseball team fell into a big hole early and could not climb out in a 17-3 nonconference loss to Middle Tennessee, Tuesday afternoon at Raymond C. Hand Park.
Middle Tennessee (18-31) wasted no time getting on the scoreboard, scoring three runs in the first inning as part of a 10-run opening barrage over the first three frames.
«Read the rest of this article»
Bark in the Park, Peanut Free Night, Pink out the Park Highlight Upcoming Week at Ballpark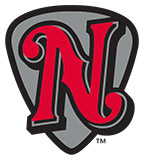 Nashville, TN – The Nashville Sounds Baseball Club begins an eight-game homestand on Monday, May 2nd when they welcome the Triple-A affiliate of the Chicago Cubs, the Iowa Cubs, to First Tennessee Park.
Following the four-game series against the Cubs, Nashville is set to welcome the Triple-A affiliate of the St. Louis Cardinals, the Memphis Redbirds, for a four-game series from Friday, May 6th – Monday, May 9th.
Below is a preview for each game of the homestand.
«Read the rest of this article»