Topic: Murfreesboro TN
APSU Sports Information Office

Clarksville, TN – Austin Peay State University women's golf team will play six fall events, including a trio of 54-hole events.
The Lady Govs will open the 2014 fall campaign, September 8th-9th, in the Drake Creek Classic, hosted by Murray State, at Drake Creek Golf Club in Ledbetter, Kentucky.
«Read the rest of this article»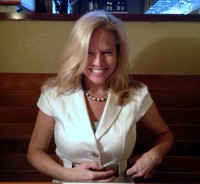 Nashville, TN – As you know by now from my columns, Printers Alley, where I live and write is literally the "home of the blues" as the famed Bourbon Street Blues and Boogie Bar is situated right in the heart of the bustling historic district of downtown off Church Street. And though there are a few regulars here who are declared (or claim) to be the "mayor of the alley," only one man is king of the blues in these parts: Gil Gann, "the man."
If you've walked through the alley only once, you've likely seen him in his signature performing regalia of top hat and black cotton matching shirt and pants—either putting out the signs for the club, sitting on the café chairs outside grabbing a smoke, or where he weaves his daily magic "on da porch" as they call the famed stage at Bourbon.
«Read the rest of this article»

Nashville, TN – Four of the most dreaded words in agriculture are Hoof and Mouth Disease, which can be devastating to livestock producers and wreak havoc on the farm economy. In conjunction with June Dairy Month, Tennessee Governor Bill Haslam has signed an agreement that partners Tennessee with eight other states to protect the dairy industry in the event of an HMD outbreak.
Known as the Secure Milk Supply Plan, the agreement sets standards by which milk producers, haulers and processors would interact with animal health authorities to reduce the risk of spreading HMD during an outbreak. «Read the rest of this article»

Nashville, TN – The Tennessee Department of Health joins a coalition of health providers and other partners across the country taking part in National HIV Testing Day Friday, June 27th.
As part of this effort to raise awareness and promote prevention of HIV, TDH is teaming up with Walgreens and Greater Than AIDS to provide free HIV testing at sites across Tennessee June 26th-28th. TDH encourages all sexually active Tennesseans, regardless of age, to get tested for HIV. «Read the rest of this article»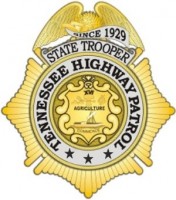 Nashville, TN - The Tennessee Highway Patrol arrested a Murfreesboro man on Sunday night after a hit-and-run incident involving a six-year old child in Smyrna.
Jan Kevin Cooley, 52, was charged with aggravated vehicular assault, leaving the scene of an injury crash, driving on a revoked driver's license and possession of drug paraphernalia.
He was booked into the Rutherford County Jail. «Read the rest of this article»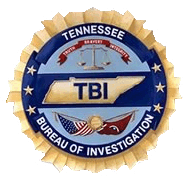 Nashville, TN – A multi-agency effort has led to the capture of a man listed on the TBI's "10 Most Wanted" List.
In recent weeks, the Maury County Sheriff's Department developed information indicating Deterines Cortae Cathey, 24, of Columbia, Tennessee, was in Murfreesboro, in the vicinity of Middle Tennessee State University.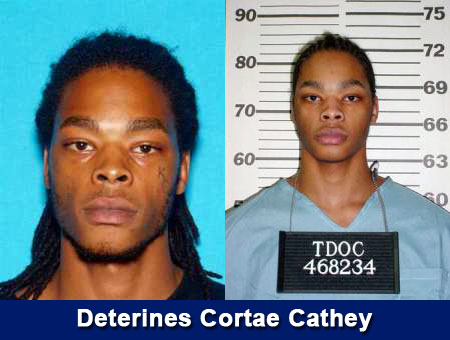 «Read the rest of this article»
Austin Peay Sports Information

Murfreesboro, TN – Austin Peay State University's baseball team suffered through a lackluster night, both offensively and defensively, and dropped a 5-0 nonconference decision to Middle Tennessee, Wednesday, at Reese Smith Field.
«Read the rest of this article»
Nashville native and media veteran Heather Jensen joins TDOT Communications Team

Nashville, TN – Tennessee Department of Transportation Commissioner John Schroer has appointed Heather Jensen as the Community Relations Officer for TDOT's Region Three area, based in Nashville. Jensen officially started Monday April 7th, 2014.
«Read the rest of this article»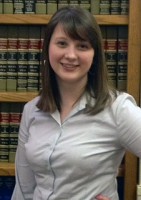 Nashville, TN – Legal Aid Society of Middle Tennessee and the Cumberlands, Tennessee's largest non-profit law firm, announced today that Tiffany Bryant has joined the team as a victim advocate for the Clarksville office.
Bryant previously served as a family advocate for the Child Advocacy Center of the 23rd Judicial District and has experience working with The Salvation Army: Joy D. Baker Center and the YWCA: Phyllis Wheatley Center. She graduated from the University of Tennessee, Knoxville in 2012 with a bachelor's degree in social work. «Read the rest of this article»
Murfreesboro, TN – Clarksville High School baseball got a combined two-hitter from Teal Young and Mitch Muhlada, April 4th, versus Blackman High School, but its wasn't enough to keep the Wildcats from suffering their second loss of the season in a 1-0 final.
Young pitched the first four-plus innings for Clarksville High (14-2), giving up one hit and four walks, while striking out two, while Muhlada gave up the other hit in his two innings of work.
But it was two errors by the Wildcats in the bottom of the fifth inning that allowed the game's only run.
«Read the rest of this article»