Topic: Murfreesboro TN
Clarksville, TN – The Saint Thomas Health Our Mission in Motion Mobile Mammography Coach will be at Hilltop Supermarket's parking lot from 9:00am until 3:00pm this Saturday, January 12th, 2019.
The coach provides mammography for women who cannot afford the time away from work for appropriate screenings. It also helps women with no insurance through support from organizations like Susan G. Komen.
«Read the rest of this article»
Austin Peay State University (APSU)

Clarksville, TN – Austin Peay State University (APSU) this week sent a school record number of legislative interns to the Tennessee General Assembly, which opened its 2019 session on Tuesday, January 8th, 2019.
«Read the rest of this article»
Tennessee Department of Tourist Development
Nashville, TN – Tourism in Tennessee continues to expand with new attractions, impressive state-of-the-art developments, expansions and milestone anniversary celebrations of iconic attractions that help shape "The Soundtrack of America. Made in Tennessee."
«Read the rest of this article»
National Weather Service (NWS)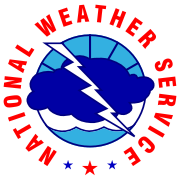 Nashville, TN – The National Weather Service (NWS) in Nashville has issued a Wind Advisory for Clarksville-Montgomery County and Middle Tennessee, which is in effect from 9:00am this morning, Monday, December 31st, 2018 until 6:00pm CT this evening.
South winds will increase this morning as a strengthening low pressure system moves out of Arkansas into the Great Lakes region. Winds will decrease this evening behind a cold front that will quickly sweep across Middle Tennessee.
«Read the rest of this article»
APSU Sports Information

Clarksville, TN – Austin Peay State University (APSU) head football coach Mark Hudspeth announced 11 signees for the 2019 class during the first day of the early signing period, Wednesday, December 19th, 2018.
The first part of Hudspeth's initial signing class at Austin Peay includes nine high school seniors, one prep school transfer and one mid-year transfer.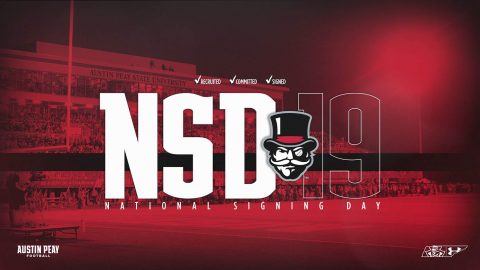 «Read the rest of this article»
#6 Tennessee Vols (4-1 | 0-0 SEC) vs. Eastern Kentucky (3-3 | 0-0 OVC)
Wednesday, November 28th, 2018 | 5:30pm CT
Knoxville, TN | Thompson-Boling Arena | TV: SEC Network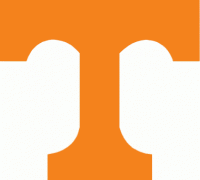 Knoxville, TN – The Tennessee Volunteers will play their 500th game in Thompson-Boling Arena on Wednesday night, as they host Eastern Kentucky for a 5:30pm CT tip.
SEC Network will carry the broadcast, which can also be streamed online through WatchESPN. Fans can also listen live on their local Vol Network affiliate to hear Bob Kesling and Bert Bertelkamp describing the action. Tickets are still available online at AllVols.com.
Tennessee (4-1) is coming off a trip to New York after playing in the NIT Season Tip-Off. UT split its two games in the Barclays Center, defeating Louisville in the semifinals, 92-81, and dropping a hardfought matchup against No. 2 Kansas, 87-81, in overtime.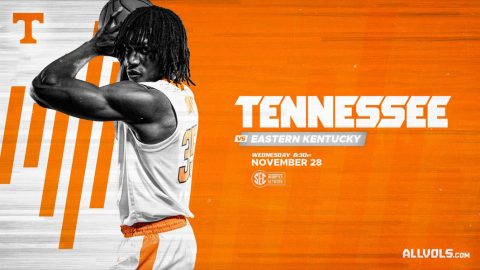 «Read the rest of this article»
Montgomery County Sheriff's Office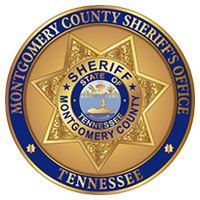 Clarksville, TN – Investigators with the Montgomery County Sheriff's Office (MCSO) have arrested a Nashville man for forgery, theft, and criminal impersonation.
Trivillus Marquiso Harris, 46, attempted to purchase an enclosed trailer from a Clarksville man with a forged cashier's check on October 29th, 2018. The man seemed suspicious of Harris and contacted the Sheriff's Office.
Upon further investigation, law enforcement discovered Harris was in possession of two stolen Ducati's, a stolen Audi Q5, a stolen 2008 Dodge truck, numerous preprinted cashier's checks, and numerous titles to stolen motorcycles and vehicles.
«Read the rest of this article»
Written by Aimee Luna, Attorney
Legal Aid Society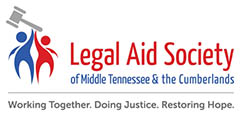 Nashville, TN – When we think of domestic violence, we often picture physical abuse. But the truth is, abusive behavior within a relationship can exist in many forms.
At its core, domestic violence is an attempt by one partner to assert control over the other. It can include threats, insults, emotional manipulation, sexual coercion and a host of other behaviors. Abusers are nothing if not creative in their methods.
«Read the rest of this article»
Tennessee Vols (3-3 | 1-2 SEC) at #1/1 Alabama (7-0 | 4-0 SEC)
Saturday, October 20th, 2018 | 2:30pm CT
Knoxville, TN | Neyland Stadium | TV: CBS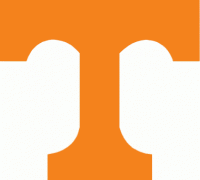 Knoxville, TN – Tennessee Vols Football is fresh off a huge road win over No. 21 Auburn last Saturday, Tennessee returns home to host No. 1 Alabama for its first game in Neyland Stadium in nearly a month.
Kickoff for the annual Third Saturday in October rivalry game will feature a national television broadcast on CBS at 2:30pm CT. Brad Nessler (play-by-play) and Gary Danielson (analyst) will be on the call in the booth while Jamie Erdahl will be reporting from the sidelines.
«Read the rest of this article»
Clarksville Police Department

Clarksville, TN – Clarksville Police have been trying to locate Kaitlin Patterson, who has been associated with the mail thefts utilizing a postal service master key. She was picked up in Hopewell Virginia at approximately 6:30pm last night, Wednesday, September 26th, 2018.
Clarksville Police Officer Tim Simulis was, in a large part, instrumental in tracking her down. He followed some investigative leads which indicated she was in Hopewell, Virginia.
«Read the rest of this article»