Topic: Murfreesboro TN
APSU Sports Information

Murfreesboro, TN – Junior Kaitlyn Teeter had 15 kills in her first real return to action, leading Austin Peay State University's volleyball team to a come-from-behind five-set victory (22-25, 23-25, 25-16, 26-22, 15-8) against nonconference foe Middle Tennessee, Wednesday night, at Alumni Memorial Gym.
«Read the rest of this article»
APSU Sports Information

Murfreesboro, TN – The Austin Peay State men's tennis opened its fall season with a pair of wins over Chattanooga and Middle Tennessee while falling to Alabama-Birmingham at the 2016 Dale Short Shootout presented by Jason's Deli.
APSU opened the weekend with a 7-0 loss to UAB, but rebounded to close out the weekend's matches with wins over UTC and host MTSU.
«Read the rest of this article»
The 149th Meeting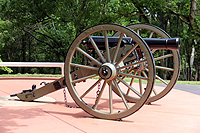 Clarksville, TN – The next meeting of the Clarksville (TN) Civil War Roundtable will be on Wednesday, September 21st, 2016 at the Bone & Joint Center, 980 Professional Park Drive, right across the street from Tennova Healthcare. This is just off Dunlop Lane and Holiday Drive and only a few minutes east of Governor's Square mall.
The meeting begins at 7:00pm and is always open to the public. Members please bring a friend or two – new recruits are always welcomed.
Topic: "The 11th Tennessee Infantry"
«Read the rest of this article»

Crossville, TN – The participants in Tennessee's 2016 elk hunt were announced at the August meeting of the Tennessee Fish and Wildlife Commission which concluded Friday. The TFWC was also presented a preview of next year's 2016-17 proposed commercial fishing regulations, and update on recommendations for cervid deer carcass importations as they pertain to states with chronic wasting disease (CWD).
Tennessee began its elk hunt in 2009 with the participants selected from a computer draw. At its May meeting, the TFWC approved the addition of an archery only elk hunt which will be held October 3rd-7th.
«Read the rest of this article»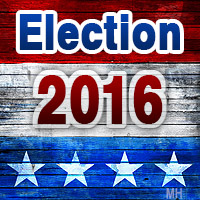 Cunningham, TN – On Saturday, July 30th, 2016 City Judge Charles Smith talked at the 108th annual Lone Oak Picnic put on by the Central Civitan Club.
"I am the City Judge. I have had the privilege of being in that positive for 15 years now. I am on the ballot in November," Smith stated.
"I have talked to a couple of folks out here today that said they had voted for me. I appreciate that vote. But, it's so confusing that you have some judicial races on the August ballot and the city judge race is on the ballot in November," said Smith. "Remember in November as your voting for other candidates, when you get to the city judge position, vote for Charles Smith."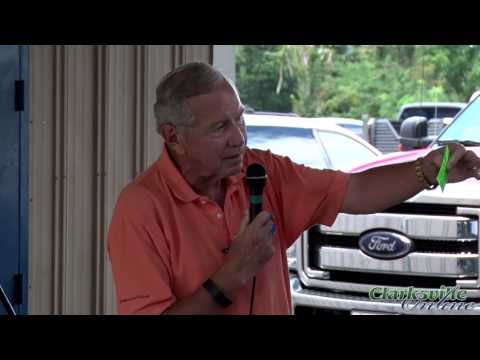 «Read the rest of this article»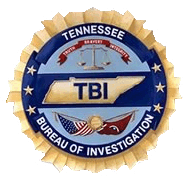 Nashville, TN – An investigation by Special Agents with the Tennessee Bureau of Investigation and other Middle Tennessee law enforcement agencies into the distribution of fake Percocet pills has resulted in the arrest of a Murfreesboro man.
TBI Special Agents with the Drug Investigation Division joined detectives with the Murfreesboro Police Department, the Rutherford County Sheriff's Office and the Drug Enforcement Administration, in tracking the source of pills that have contributed to multiple drugs overdoses that have occurred in the Murfreesboro area in the past week.
«Read the rest of this article»

Murfreesboro, TN – Lightning Safety Awareness Week is June 19-25, which is primetime for electricity in the atmosphere. According to State Farm® Insurance, Tennessee ranked sixth nationwide in lightning claims in 2015.
Policyholders filed 791 claims statewide at a cost of $5.7 million. The good news is that there are some simple things you can do to protect yourself and your property.
«Read the rest of this article»
AT&T Gigabit Speeds also now available to Businesses in 22 Tennessee Communities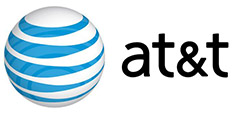 Nashville, TN – AT&T1 is bringing gigabit internet speeds to Clarksville and even more businesses in 22 Tennessee communities. With AT&T Business Fiber, more businesses can download and upload up to 1 gigabit per second (Gbps).2
"For years, as a result of the pro-business policies that have been pursued by our elected leaders at the state and local levels, AT&T has provided Gigabit and multi-Gigabit connections to businesses across Tennessee, helping to spur business success and job creation," said Joelle Phillips, president of AT&T Tennessee.  "With the increased speeds now available through AT&T Business Fiber, AT&T employees have shown yet another example of how we are innovating to increase connectivity to businesses in urban and rural areas alike."
«Read the rest of this article»

Murfreesboro, TN – Independence Day is upon us. As you celebrate the nation's birthday, be aware that July is the third busiest month for theft claims.
According to State Farm®, Tennessee had 2,786 claims in July 2015. Kentucky had 1,400 claims.
«Read the rest of this article»
Clarksville, TN – Teams from Middle Tennessee participated in the USSSA baseball tournament at Clarksville's Heritage Park June 25th for a one day event hosted by Clarksville Travel Ball.
"Clarksville Travel Ball's vision is to provide an opportunity for local players to participate in tournament atmospheres," said USSSA area director Brian Walker. "The primary focus of USSSA is the development of programs that allow for teams of all skill levels to compete against one another."
«Read the rest of this article»