Topic: Murfreesboro TN
FAA okays insurer to test damage-assessing drones

Murfreesboro, TN – Like a good neighbor, State Farm is there, in the air. State Farm is the first insurer in the United States to receive FAA permission to test Unmanned  Aircraft Systems (UAS) for commercial use.
The decision provides the insurer the opportunity to research this new technology and potentially deploy it in ways that could benefit customers. State Farm plans to explore the use of unmanned aircraft to assess potential roof damage during the claims process and respond to natural disasters. «Read the rest of this article»
Clarksville, TN – The Saint Thomas Health Our Mission in Motion Mobile Mammography Coach will be at Hilltop Supermarket's parking lot this Saturday, March 28th, 2015 from 9:00am until 3:00pm.
The coach provides mammography for women who cannot afford the time away from work for appropriate screenings. It also helps women with no insurance through support from organizations like Susan G. Komen.
«Read the rest of this article»
State Farm® Wants Your Family to Be Prepared for Severe Weather

Murfreesboro, TN – Tornado and high winds are some of the most destructive forces of nature. While tornadoes are frequent in the Great Plains, South, and Midwest, there is no state in the country that isn't at risk.
As the nation's largest property insurer, State Farm wants to make sure you and your family are prepared for the destructive and potentially deadly force of a tornado.
«Read the rest of this article»
Don't Get Swallowed Up By the Road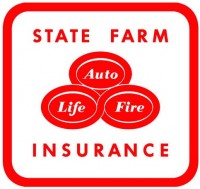 Murfreesboro, TN – Winter brings a number of driving hazards, but one of the most dreaded is the pothole. An encounter with one can leave damaged tires, wheels and suspension components in its wake. State Farm estimates the average damage can put a big dent in drivers' pocketbooks – costing anywhere from $300.00 to $700.00.
Potholes, also called chuckholes and road craters, can occur in any region or climate, but at this time of year, they're especially prominent in areas known for ice, snow and below-freezing temperatures. Freezing and thawing cycles allow moisture to seep into the road surface, which causes the road to crumble. «Read the rest of this article»
Our 132nd meeting.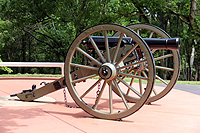 Clarksville, TN – The next meeting of the Clarksville (TN) Civil War Roundtable will be on Wednesday, March 18th, 2015 at the Bone & Joint Center, 980 Professional Park Drive, right across the street from Gateway Medical Center. This is just off Dunlop Lane and Holiday Drive and only a few minutes east of Governor's Square mall.
The meeting begins at 7:00pm and is always open to the public. Members please bring a friend or two – new recruits are always welcomed.
Topic: "The 1st Michigan Engineers & Mechanics in Middle Tennessee"
«Read the rest of this article»
New State Veterans Home prepares to open in Clarksville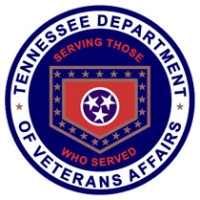 Nashville, TN – Tennessee Department of Veterans Affairs Commissioner Many-Bears Grinder joins the Tennessee State Veterans Homes (TSVH) Board in celebrating the announcement from U.S. News & World Report 2015 which names the Tennessee State Veterans Homes in Murfreesboro, Humboldt and Knoxville among the best in the country.
U.S. News and World Report rated more than 16,000 nursing homes using data research on nursing home safety, health inspection and staffing. The source of the data originates from the Centers for Medicare and Medicaid Services (CMS).
«Read the rest of this article»

Murfreesboro, TN – Freezing temperatures are on the horizon.
While you're thinking about keeping your animals and tender vegetation safe, you should also be making sure frozen pipes won't ruin your home.
A frozen pipe can cause thousands of dollars of damage in a short period of time.
«Read the rest of this article»

Murfreesboro, TN – Severe winter weather can touch many areas that wouldn't normally have to deal with it. Historically bad weather means the potential to be stranded on the road rises exponentially.
Nearly all drivers could improve what is in their trunk to be better prepared for roadside emergencies. A survey by State Farm and KRC Research shows two-thirds of drivers (67 percent) had some sort of "junk" in their trunk ranging from car detailing equipment to toys and used food or drink containers.
«Read the rest of this article»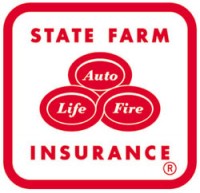 Murfreesboro, TN – The holidays are over and everyone is recovering from the barrage of gifts, food, family and friends. Now that you're past that, it's time to think about theft because State Farm® says January is the top month for theft claims.
There are a couple of reason for this. Everyone is getting their December credit card statements and reporting fraudulent charges or identity theft following the holiday shopping season, and many people travel for vacation to warmer climates during this month, leaving their home exposed to burglars. «Read the rest of this article»
Austin Peay Sports Information

Clarksville, TN – After a difficult season-opening loss to Chattanooga, Austin Peay State University women's tennis team returns to the court looking for its season's first victory when it takes on Middle Tennessee, 3:00pm, Friday, at the Buck Bouldin Tennis Complex in Murfreesboro, TN.
«Read the rest of this article»