Topic: Music City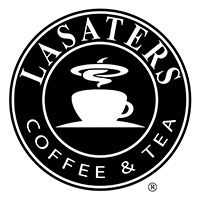 Nashville, TN – Lasaters Coffee & Tea will be celebrating it's new Nashville location with a Grand Opening on Friday, September 16th at 6:00am!
We're thrilled to be opening the doors of our eighth franchised location to the bustling streets of Music City. Come see us at 414 Union Street, Suite 105, in the Bank of America Plaza downtown on opening day for free drinks, giveaways, and loads of goodness.
Bring your friends! And remember to give LASATERS® a follow on Facebook, Twitter, and Instagram to stay up-to-date on all the details.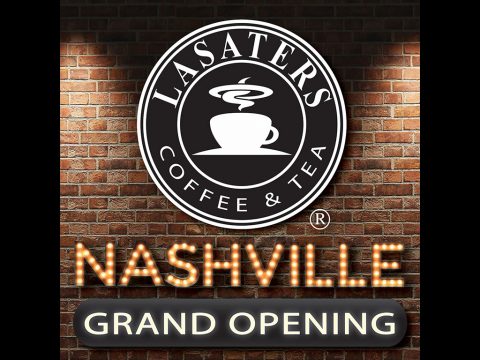 «Read the rest of this article»
Nashville, TN – There were a lot of twists and turns at the PBR Music City Knockout held at the Bridgestone Arena in Nashville, Tennessee on August 20th, 2016.
The drama was provided by bone-jarring bulls and the unique bracket format of the two-day competition that saw the world's best Professional Bull Riders face off against each other in the only one of its kind event on the 2016 Built Ford Tough Series (BFTS) schedule.
«Read the rest of this article»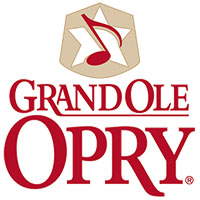 Nashville, TN – "Welcome to the show that made country music famous, the Grand Ole Opry!" It started off as a radio show back in 1925. It is now the longest running program of all time where millions can tune in regularly to Opry broadcasts via a mobile app, SiriusXM Satellite Radio, Nashville's 650 AM WSM, and on www.opry.com or www.wsmonline.com
The concerts feature multiple generations of artists from up and comers to the legends who have been members of the Opry for decades. Membership is a privilege – one is asked to join the Opry. With that honor comes some obligations such as playing at the Opry a certain number of times per year.
«Read the rest of this article»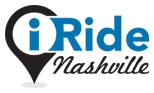 Nashville, TN – When the Segway Human Transporter – the first self-balancing, electric-powered transportation machine known to man – was introduced to the curious public back in 2001 the device was viewed as a space-age oddity that came packaged with big promises.
Emerging from the mind of genius inventor Dean Kamen proponents of the Segway claimed the product would transform the way people work and live by making urban environments more livable by providing a solution to short-distance travel. Jeff Bezos founder of Amazon.com predicted that "cities will be built around this device".
«Read the rest of this article»
The beloved television series Nashville – a one of a kind country music drama – is set to soon makes its return to the airwaves on the Nashville-based CMT. Sources close to the set expect shooting for the much-anticipated Season 5 of the soap opera to begin early in the Fall. Cast favorites are certainly ready to go as many of them gathered in town recently for a very special live performance concert performance broadcast to the world.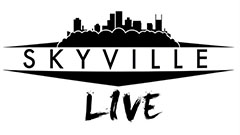 Nashville, TN – A magical night of music unfolded in Music City on Wednesday, July 13th, 2016 as the internationally-acclaimed online webcast Skyville Live presented "Skyville Live Salutes The Magic Of Music City" to a capacity live audience.
This particular event was a homecoming of sorts for the cast of the television show Nashville who were celebrating the fact that their popular program was saved from network cancellation. Now redeemed the weekly drama is ready to reboot soon on CMT with new showrunners for a much anticipated Season 5.
«Read the rest of this article»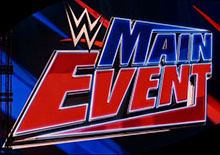 Nashville, TN – Okay, I admit it. I was never that big of a wrestling fan. You know why – it seemed fake, was too scripted, so overly dramatic and always over the top. But I had friends who loved it. My college roommate would often reenact a Jimmy "The Superfly" Snuka leap off of his bed straight onto yours truly further alienating me from the entertainment value of the sport.
However, attending the WWE SmackDown Live on August 2nd, 2016 at the Bridgestone Arena in Nashville, Tennessee might have finally tilted me toward fandom – or, at least provided me with extreme appreciation for the empire that Vince McMahon and Company have built over the past four decades.
«Read the rest of this article»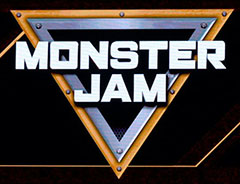 Nashville, TN – Weather reports called for a ten percent chance of rain on Saturday, June 18th, 2016 in Nashville, Tennessee. Sure enough, just before the much anticipated Monster Jam was set to start at Nissan Stadium the sky opened up and squeezed out a torrent of rain for twenty solid minutes right up until the opening ceremonies at 7:00pm.
The inclement weather did nothing to dampen the spirits of the thousands of fans gathered for this historical event in Music City. It did, however, guarantee that this evening's entertainment would be a marvelous muddy mess.
«Read the rest of this article»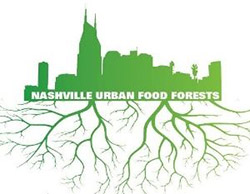 Nashville, TN – Sure, you've heard of the urban jungle – the convoluted confluence of concrete and steel you'd mostly likely see on a trip to Nashville. But, what's an Urban Forest?
That question was answered on Tuesday, May 10th, 2016 as members of N.U.F.F. reconvened to Music City to the plant seeds on re-launching their important mission in the metro area and beyond.
«Read the rest of this article»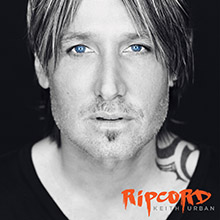 Nashville, TN – Nashvillian, Australian and Grammy-Award winning musician Keith Urban played a free concert to a large hometown crowd on Monday, May 9th, 2016.
Thousands of Music City fans packed the plaza of the Bridgestone Arena and the closed off section of Broadway to watch the singer/songwriter/guitarist pull the string on his latest album called Ripcord.
«Read the rest of this article»
A's Top Prospects, All-PCL Returnee Joey Wendle & Nashville Native Highlight 2016 Club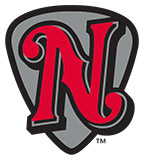 Nashville, TN – The Nashville Sounds Baseball Club has announced its tentative Opening Day roster for the 2016 season. The Sounds begin Pacific Coast League play on Thursday, April 7th when they welcome the Oklahoma City Dodgers to First Tennessee Park.
Eight players listed among Oakland's top-20 prospects (according to Baseball America) will begin the season in Music City. They include: LHP Sean Manaea (No. 2), INF Renato Nunez (No. 4), OF Matt Olson (No. 6), INF Chad Pinder (No. 7), LHP Dillon Overton (No. 8), INF Max Muncy (No. 13), INF Rangel Ravelo (No. 15) and Joey Wendle (No. 17).
«Read the rest of this article»