Topic: Music
Festival dominates downtown Thursday-Saturday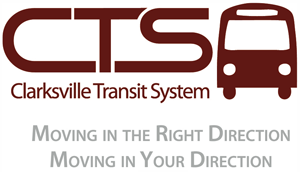 Clarksville, TN – Clarksville Transit Center will temporarily relocate its operations, and several downtown streets will close during the Rivers and Spires Festival, a music, arts and entertainment event that unfolds April 20th-22nd, 2017 in Clarksville.
CTS, which provides nearly one million rides a year, will use an alternate staging area for its Legion Street Transit Center on Friday and Saturday.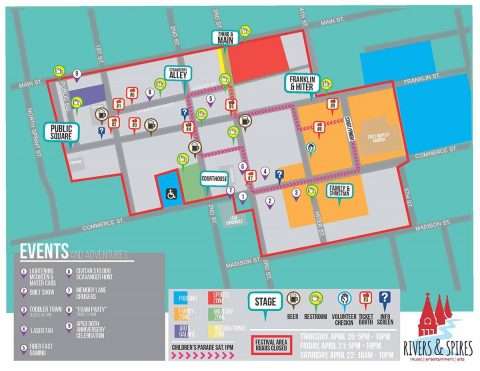 «Read the rest of this article»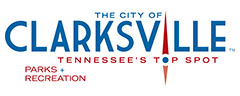 Clarksville, TN – Clarksville Parks and Recreation is excited to host a not-so-typical egg hunt at the New Providence pool, 168 Cunningham Lane, but you should reserve your spot soon as spaces are filling quickly!
Pre-registration for the Wettest Egg Hunt is required and can be completed online at www.CityofClarksville.com/ParksRec
«Read the rest of this article»

Clarksville, TN – The Customs House Museum and Cultural Center is located in historic downtown Clarksville, Tennessee. Come explore an entire city block featuring large gallery spaces filled with fine art, science and history.
Some of the events in February at the Museum are:Slave and Slaveholders of Wessyngton Plantation, The Local 5, The Glass of Emmanuel Studio, The Art of Margaret Evangeline, A Fine Note and The Stories of Uncle Remus.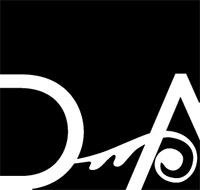 Clarksville, TN – Downtown Artists Co-op (DAC) is proud to announce our 6th Annual Juried Photography Exhibition. The exhibit will feature many of the best amateur and professional photographers from the Middle Tennessee and Southern Kentucky region.
This photography exhibit features multiple categories and styles of photography. Entries range from modern digital photography, to traditional B&W film and alternative process photography. Subject matter includes landscape, nature, portrait and figure, still life and experimental.
«Read the rest of this article»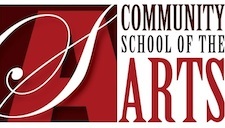 Clarksville, TN – The Austin Peay State University Community School of the Arts is about to begin a new session of creative arts courses this spring, offering classes to the public in subjects such as ceramics, art, music and dance.
For more than two decades, the CSA has provided music, art and dance lessons for children and adults throughout Clarksville, and the new spring session is set to begin this week.
«Read the rest of this article»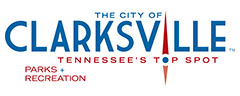 Clarksville, TN – The weekly Clarksville Parks and Recreation Department Recreation Report provides Clarksvillians with a glimpse at the activities and events that are available from the Parks and Recreation Department for them to enjoy together as a family.
This weeks highlights include: Christmas on the Cumberland, New Providence Pool, New Year's Eve Splash and the Chocolate Affair.
«Read the rest of this article»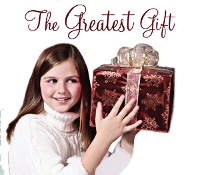 Clarksville, TN – We should give some serious thought to the process of giving and what it really means to show our love to others during Christmas time.
I suspect that if most of us tried to remember the best gifts we've ever received, we'd find that many of them didn't necessarily cost a great deal of money. Instead they had a lovely share of thoughtfulness behind them.
One of the gifts I received that I'll never forget was from a blind man who sat for several hours at his tape recorder and taped for me music he believed I'd enjoy and some of his own words about what my friendship for him had meant.
«Read the rest of this article»

Clarksville, TN – The arts at Austin Peay State University will be on display and celebrated at the annual Soiree on Franklin on Friday, October 28th, 2016.
The event, in its seventh year, is sponsored by the Acuff Circle of Excellence board of directors and is open to members of the Circle and the public. "Celebrating the Arts" will feature representations of  APSU's arts disciplines, this year focusing on the visual arts and music.
«Read the rest of this article»

Clarksville, TN – On Sunday, October 16th, 2016 between the hours of 1:00pm and 4:30pm, the Humane Society of Clarksville-Montgomery County will hold Clarksville's 4th Annual Pit Bull Awareness Day in the parking lot of The Pet Food Center located at 2243 Lowes Drive, Clarksville, TN.
This event is held to bring awareness about the misconception of Bully Breeds.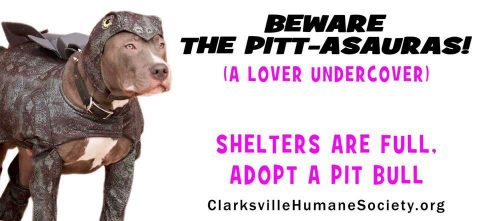 «Read the rest of this article»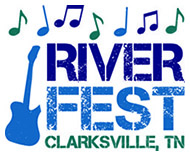 Clarksville, TN – On Saturday, September 10th, 2016 the 28th annual Riverfest Celebration wrapped up with all day entertainment, music, games, food and more. Riverfest gives the community a great opportunity to come down to the Cumberland River at McGregor Park and enjoy all the wonderful music with family and friends. Best of all, it's free.
Saturday got started with the annual Riverfest Regatta at 10:00am at the McGregor Park Boat Ramp. The race consists of boats made out of cardboard or plastic bottles that race down the Cumberland River. This year, nine teams competed in three heats for awards.
«Read the rest of this article»