Topic: Music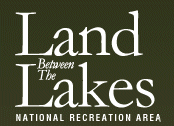 Land Between the Lakes, KY/TN – Visitors searching for a traditional family-oriented celebration may visit the Homeplace 1850s Farm on the Fourth of July at Land Between The Lakes National Recreation Area.
Celebrate Independence Day from 1:00pm-4:00pm on Monday, July 4th, 2016 with races, skillet tossing, horse shoes, old-time music, toys, and games. Admission is $5.00 ages 13 and up; $3.00 ages 5-12; free for ages 4 and under, and includes all the day's activities and programs.
«Read the rest of this article»

Clarksville, TN – On June 21st, Austin Peay State Univeristy (APSU) hosted an educational summit, "Preparing for the Big Event," which provided elementary and middle school teachers from across Middle Tennessee with strategies on how to incorporate the eclipse into subjects such as science, mathematics, language arts, art and music.
More than 4,000 years ago, Chung K'ang, the fourth emperor of the Hea dynasty in China, reportedly executed two astronomers named Hi and Ho because they didn't predict a solar eclipse.
«Read the rest of this article»
"Fight the Bite – Hydrate Right – Respect the Sun's Might"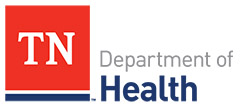 Nashville, TN – Summer is fast approaching and that means plenty of opportunities for outdoor fun and adventures across Tennessee. Thousands of music lovers will visit Nashville and Manchester June 9th through 12th for the CMA Music Festival and Bonnaroo.
Thousands more are expected for Elvis Week in Memphis August 10th through 16th and in Bristol for Bristol Motor Speedway's NASCAR event August 20th.
«Read the rest of this article»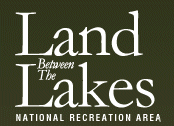 Land Between the Lakes, TN – The Homeplace 1850s Working Farm hosts the Pickin' Party Old-time Music Festival on Saturday and Sunday, June 11th and 12th, 2016 from 10:00am to 5:00pm.
Bring lawn chairs, ground blankets, to relax under the cool shade trees while enjoying old-time music. The festival offers open mic opportunities for local musicians and attendees.
«Read the rest of this article»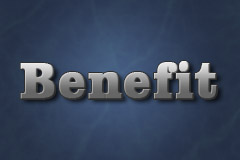 Clarksville, TN – On Saturday, June 4th, there will be a fundraiser for Tammy Mickle at the old Cumberland Heights Gym. There will be music, a food cake walk, silent auction, bounce house, face painting, vendors and more.
You can also buy BBQ plate tickets for $10.00.
Tammy Mickle is the wife of James Mickle a Montgomery County employee. She has NASH-Non-alcholic Steatohepatitis, where the liver is inflamed and damaged caused by a build up of fat in the liver.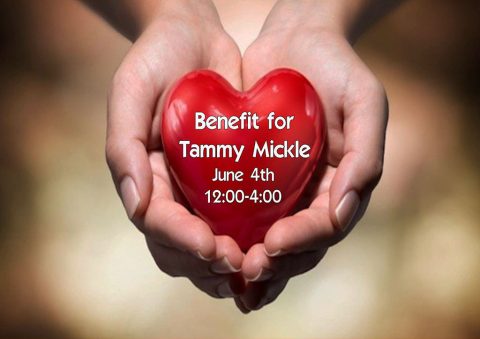 «Read the rest of this article»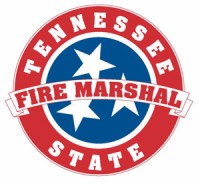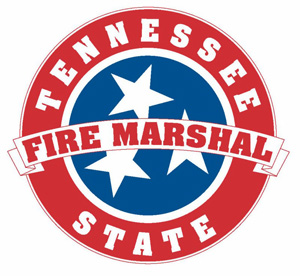 Nashville, TN – With the summer season quickly approaching, music lovers are counting down the days until the kick off of Tennessee's major outdoor festivals such as Bonnaroo in Manchester, the CMA Music Festival in Nashville, Chattanooga's Riverbend Festival and others across the state.
The Tennessee State Fire Marshal's Office reminds music fans to always incorporate safety into their plans for summer music, no matter the festival.
«Read the rest of this article»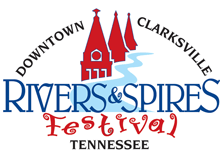 Clarksville, TN – The 14th annual Rivers and Spires Festival begins this week, April 14th-16th in Downtown Clarksville. Country music artist Kellie Pickler will headline the Public Square stage at 7:30pm and Dove awarding artist Plumb will headline the Christian stage at 7:00pm on Saturday night.
From children's activities, arts vendors, a car show, military exhibits, shopping and so much more, this is truly an event for the whole family. Those that attend will have five stages of live entertainment with over 100 performers to enjoy during the three day event.
«Read the rest of this article»
Local Business Newcomer Provides Networking Opportunity And Community Connection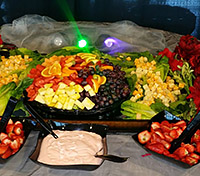 Clarksville, TN – Essie Saulman is no ordinary small business owner. A military spouse married to an Army combat veteran who is now retired, she is a relative newcomer to the Clarksville business community.
After deciding on Clarksville as a perfect retirement residence, Saulman desired to do something meaningful with her creative skills and ability, she decided to enter into the catering business in February 2014 and soon recognized how a thriving business community can contribute to a healthy local economy.
She is the sole proprietor, owner and operator of Exquisite Creations Wedding & Catering and since residing in Clarksville has established a tremendous repore with a number of other local business owners.
«Read the rest of this article»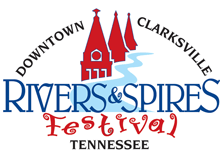 Clarksville, TN – Road closures for this week have been announced for the 14th Annual Rivers & Spires Festival in downtown Clarksville.
The Rivers & Spires Festival takes place April 14th-16th in downtown Clarksville. It is free and open to the public. The Festival features five stages of music and entertainment, arts and crafts, marketplace, food vendors and activities for all ages.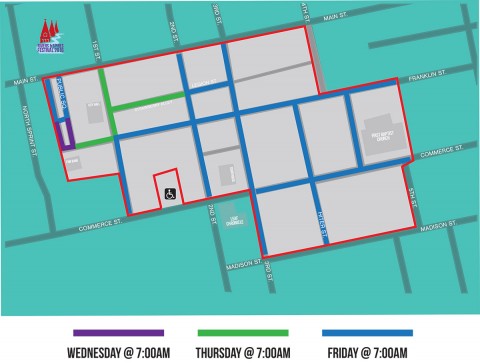 «Read the rest of this article»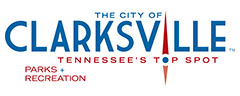 Clarksville, TN – The weekly Clarksville Parks and Recreation Department Recreation Report provides Clarksvillians with a glimpse at the activities and events that are available from the Parks and Recreation Department for them to enjoy together as a family.
This weeks highlights include: Wettest Egg Hunts, Clarksville Greenway Cleanup, and Fort Defiance Reenactment & book signing.
«Read the rest of this article»